Opsgenie
Modern, integrated incident management solution.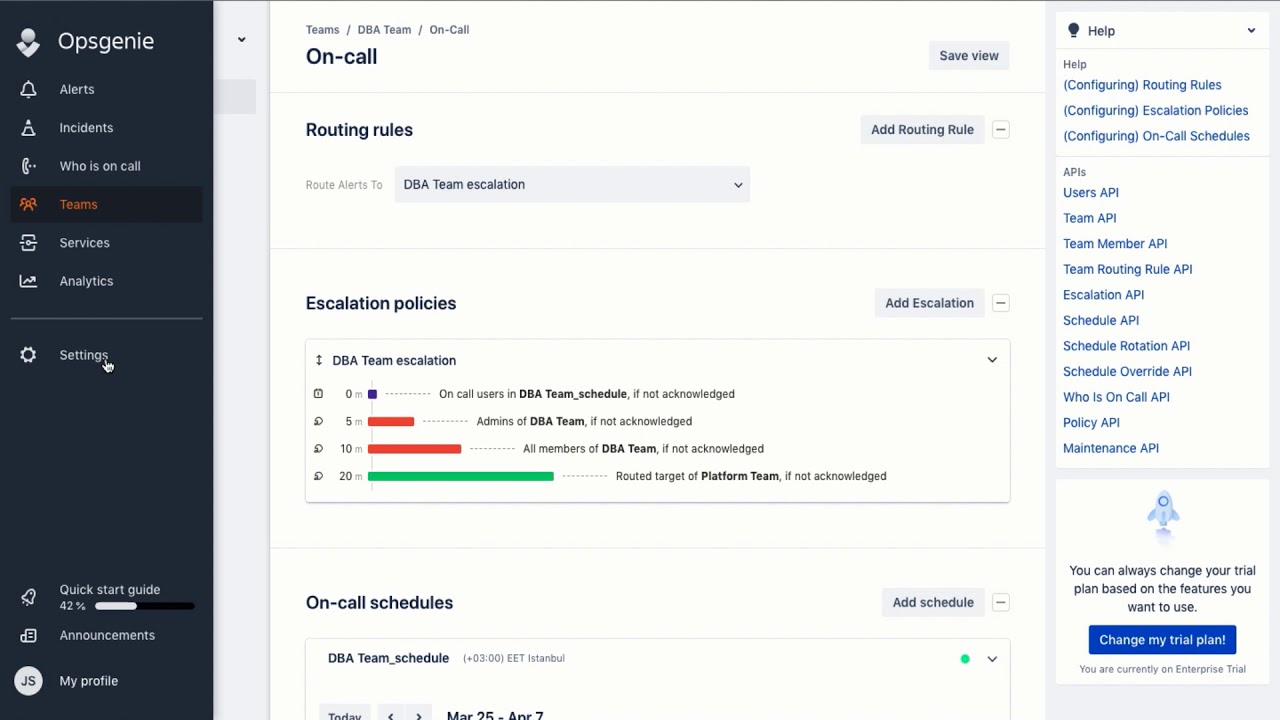 Ensure your services are always-on with Opsgenie
Incidents and critical issues can impact service uptime negatively. Identifying the issue and notifying the right person at the right time is always a challenge, resulting in higher resolution times or breached SLAs - which are expensive to businesses. Opsgenie integrates with key monitoring tools and ensures that the right person will be informed when they need to take action.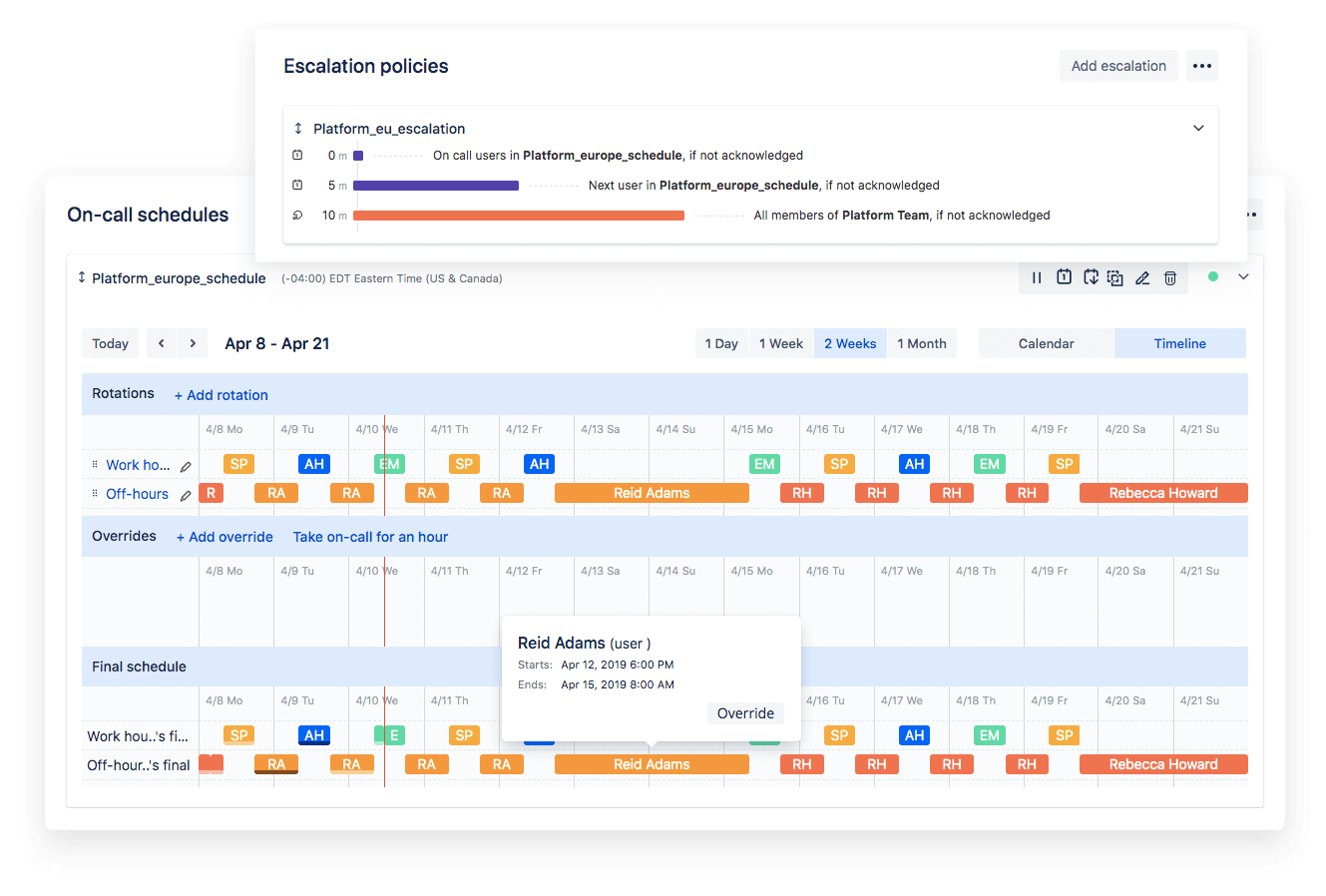 Unify : Gather data from multiple sources, monitoring, DevOps and ITSM into a single stream of meaningful data for fast decision making.

Notify : Use Opsgenie's flexible rules engine to notify the right person on call through the right channel and enable rapid action.

Escalate : Capture schedules and escalation rules in Opsgenie's simple interface and be confident that no critical alerts will be missed.

Analyze : Gain instant insights on alerts and incidents as well as your team's performance and workload.

Orchestrate : Organize multi-team responses and stakeholders' communication with Opsgenie's deep integration with popular chat tools.

Investigate : Analyze the impact of deployments and commits on incidents directly from Opsgenie.

Communicate : Extend the communication to all users and clients with the Statuspage integration.
Opsgenie is a Cloud-based solution
Available in the Atlassian Cloud

Opsgenie is a SaaS solution available in the Atlassian Cloud. No complexity for its implementation.

Atlassian Cloud
100% focused on Atlassian and your success
Industry Solutions, Templates, and Accelerators

Our broad library of pre-packaged and ready-to-use integrations will help accelerate the time-to-value of your Opsgenie solution.

Global reach

With a staff of 200+ all over the world, we have the bandwidth to support your most ambitious and complex projects.

End to end customer care

After go-live, hypercare and Managed Services ensure optimal tool adoption, ROI, and user satisfaction.

Ask Atlassian

They awarded us Partner Of The Year 6 times, including Service Partner Of The Year in 2019.
We have not missed a critical alert since implementing Opsgenie and have not had an escalation go unanswered