Confluence
The ultimate enterprise workspace and knowledge management application for results-driven team collaboration.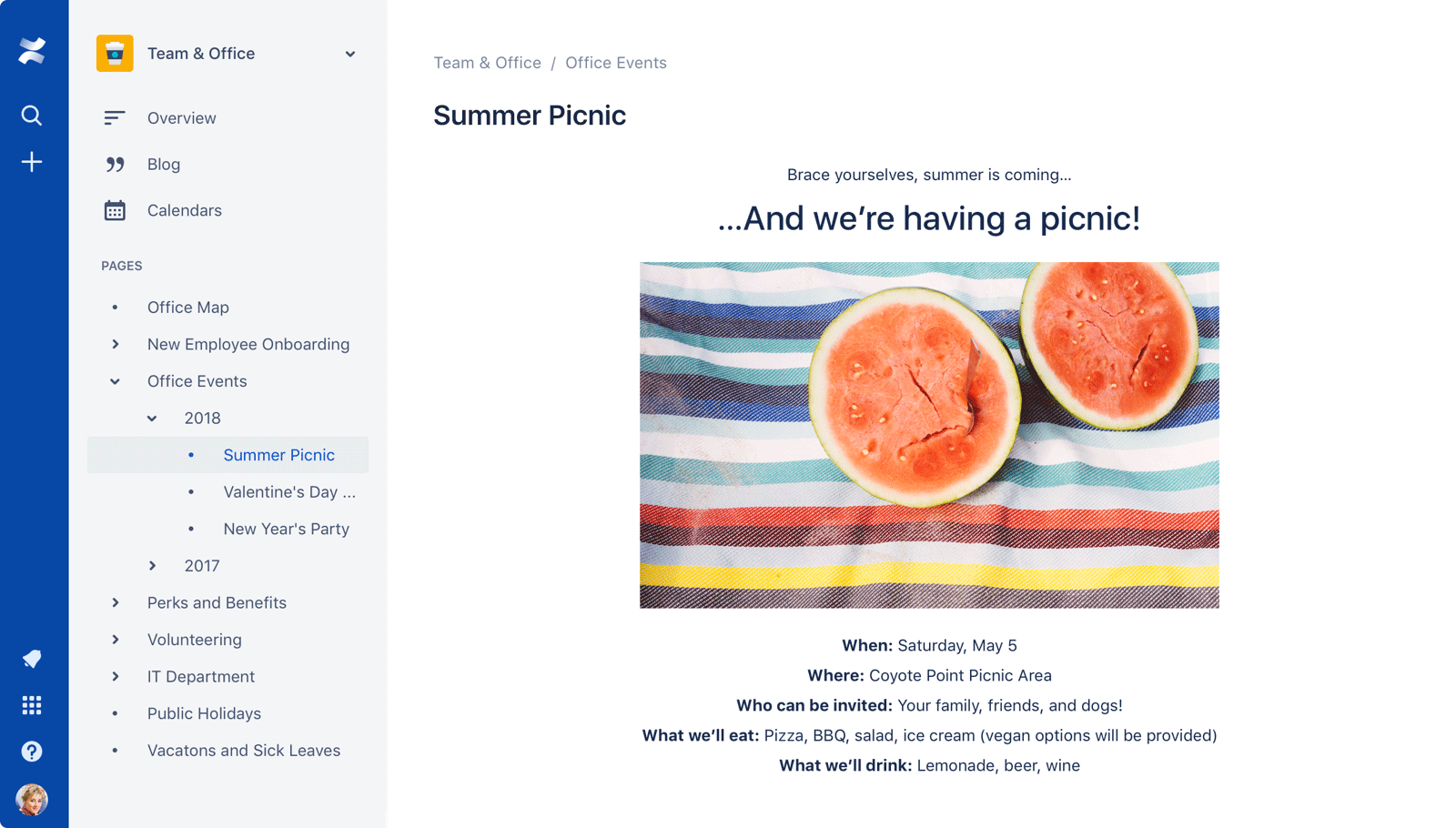 Collaborate at all levels with Confluence
Enterprise-wide collaboration is not that simple. The variety of available tools does not guarantee efficiency: email chains, scattered and siloed information happens in every organization and it's sub-optimal. Confluence fosters collaboration at every level - from joint note-taking to sharing company information. And adapts to the way you want to work - not the opposite.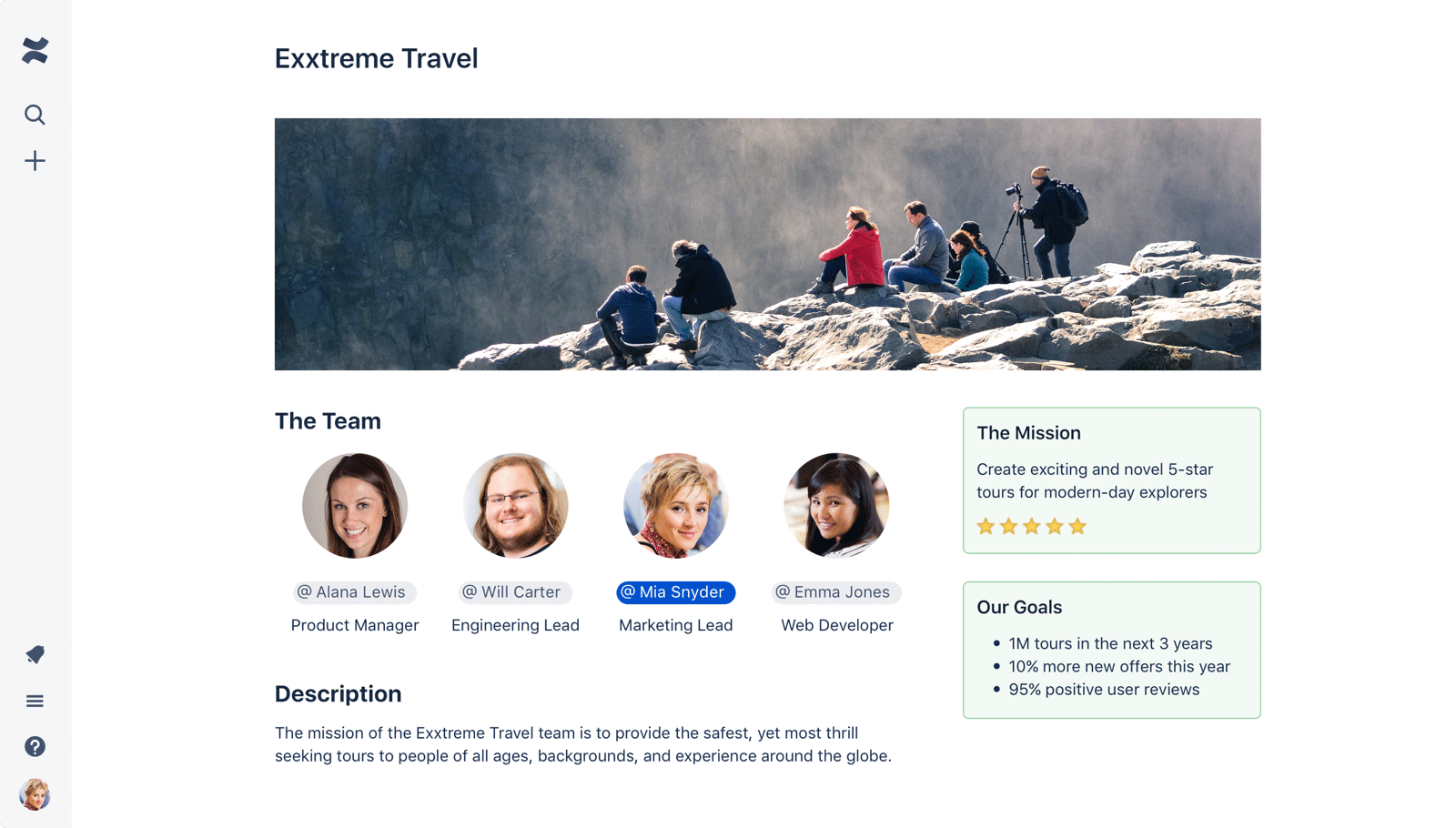 Write : From a blank page or a template, create anything from blog posts to product requirements to marketing plans and HR policies.

Collaborate & Share : Jointly edit pages, comment, mention team members, add external documents - and make teamwork visible.

Search : Use powerful search functions, mark useful pages, and find the information you need in a matter of seconds.

Control : Create global and page-level permissions to ensure that the right information is available for the right people.

Automate : Build workflows to save time and ensure that content creation is structured with a clear process.

Leverage : Use Jira integration, apps, templates, and macros to custom-fit Confluence to your team's precise requirements.

Manage : Publish Enterprise Knowledge and update processes, rules, and make sure everyone knows and is on the same page.
100% focused on Atlassian and your success
Industry Solutions, Templates, and Accelerators

Our broad library of pre-packaged and ready-to-use solutions will help accelerate the time-to-value of your Confluence solution.

Global reach

With a staff of 200+ all over the world, we have the bandwidth to support your most ambitious and complex projects.

End to end customer care

After go-live, hypercare and Managed Services ensure optimal tool adoption, ROI, and user satisfaction.

Ask Atlassian

They awarded us Partner Of The Year 6 times, including Service Partner Of The Year in 2019.
The right deployment for you
Atlassian Cloud

The solution preferred by 90% of new Atlassian customers. Forget your infrastructure and focus on business outcomes.

Atlassian Cloud

Data Center

Enterprise-grade, high-availability multi-node, behind-the-firewall version. The power of Jira for the largest distributed teams.

Data Center

Self-Hosted

Total control of your application and configuration, on-premise, or hosted in a private cloud such as the Valiantys Cloud.

Valiantys Cloud Hosting
Unlike email, Confluence creates permanent records that are easy to follow. When you're in a distributed work environment, that becomes a real need