Successful ITSM is about aligning the people, processes and technology – and JIRA Service Desk provides a plethora of features to meet the needs of different teams. Yet JIRA Service Desk's flexibility can also be a drawback – with so many different roles, permissions and available actions, it can be difficult to keep track of it all. Whether you are new to JIRA Service Desk and learning about all the options for the first time, or you're a seasoned JIRA admin who for the life of you can not remember if customers have the ability to view SLAs, you might need a little help keeping on top of everything JIRA Service Desk can offer.
To avoid spending three hours skimming through the documentation to find the answers to your burning JIRA Service Desk questions, the team at Valiantys has created a cheat sheet that provides quick answers to roles, permissions, and licensing policies. We hope this will be helpful in saving you time in figuring out who can do what.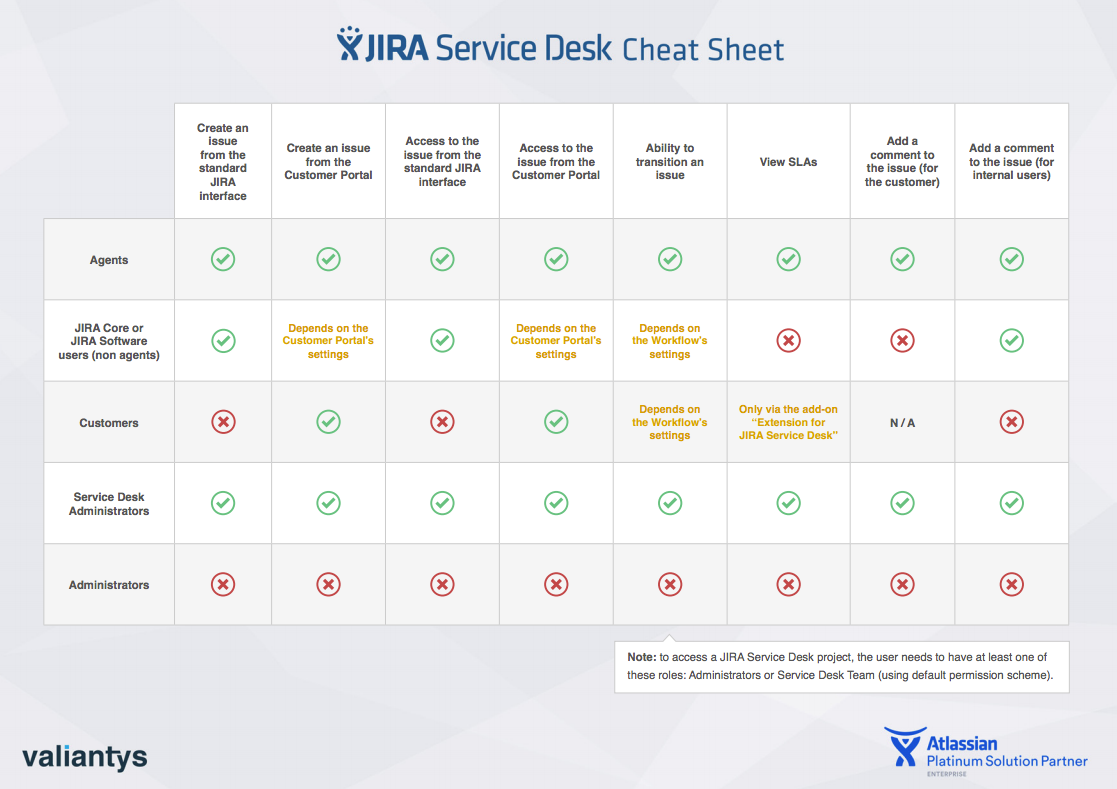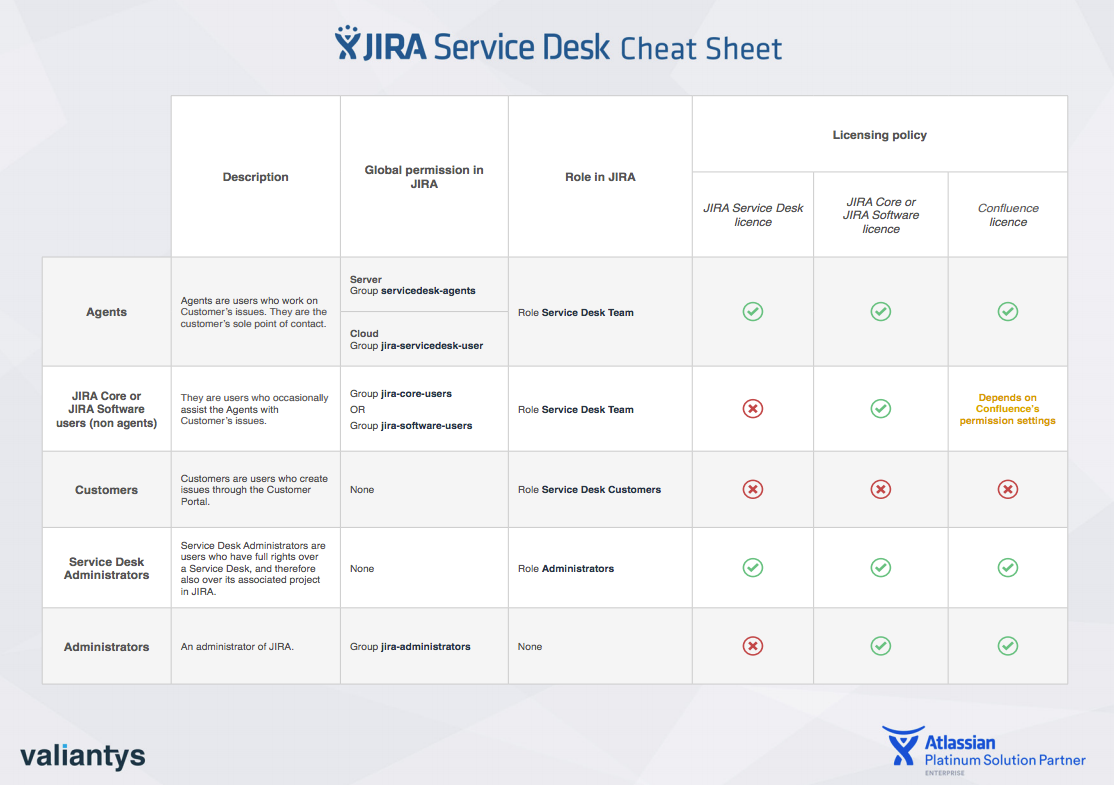 You can also print it out here for your wall as a handy reference. If you want to be a superhero for the other JIRA admins in your life and save them hours of documentation reading, you can also share this cheat sheet on your Twitter or LinkedIn accounts.
Let us know your thoughts in the comments below, or if you need further consultation on JIRA Service Desk don't hesitate to get in touch!