Being awesome can create its own problems. Having highly motivated agile teams that live and breathe the agile mindset is great for companies that adopt agile at scale practices, such as scrum of scrums. However, the very qualities that make agile teams good at what they do can be difficult to harness at a program level. The momentum, drive, and focus on continuous delivery can lead to a common growing pain. It shows up in flow metrics. It becomes difficult to compare performance between teams. It becomes hard to unpack the reasons why sprint velocity is inconsistent and delivery is not predictable. When we recognize the symptoms in companies we work with, there are two key areas we focus on to ease the organization's transition into the next phase of its maturity with scaled agile practices.
The agile way
Teams evolve to solve problems and deliver outcomes. They tailor custom fields in Jira, amend Jira licenses, and add users to different teams – change happens organically.  You find that each team has its own ways of working and is using Jira in a different way. Tactical decisions made on a per-sprint basis are great in context. They demonstrate effective problem solving and show evidence of the agile mindset: an embodiment of the values embedded in the Agile manifesto. You know the ones.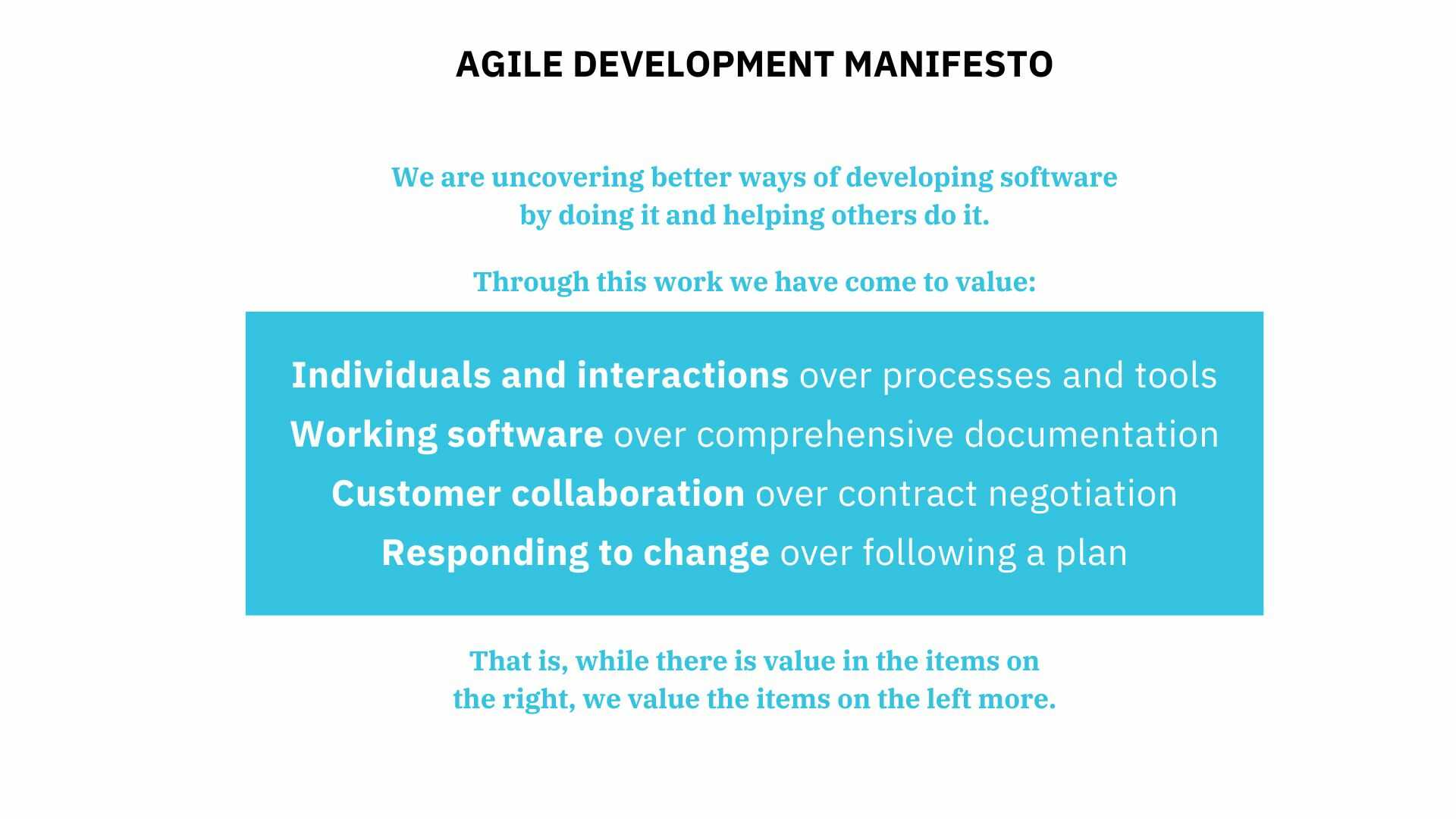 The values embedded in the Agile manifesto are geared towards being responsive and, under pressure, agile teams often value delivery over documentation. Over time this can compromise governance. Similarly, valuing individuals and interactions over processes and tools (including documenting changes) does not mean that your toolset should be inadequate. Again, in context, customizations of fields and dashboards are appropriate but an accumulation of these small twists and turns can give rise to misalignment at an organizational level.
Scaling it up
If you plan on scaling your use of Agile beyond a handful of teams, the tools are in fact the shared medium for communication. They facilitate collaboration and if they are not in shape, both teams and projects will fall out of synch and the gap between team objectives, and between strategy and execution will widen.  When agile methodologies are being used across the organization in multiple areas, for development, project management, and for horizontal functions such as HR, it's important to remember that not everyone 'speaks agile' natively, so the next phase is about enabling cohesion and integration before teams all veer off in different directions.  A shared vocabulary, in the form of metrics, is often helpful in bringing this about.
The Biblical Story
In the Biblical story of The Tower of Babel, from Genesis, the human race once spoke a common language and was constantly migrating Eastward. Then they stopped, built a city with a tower on a hill, and, by Divine intervention, the people suddenly scattered, speaking different languages. They could no longer understand each other.
A similar phenomenon occurs in organizations that wholeheartedly adopt agile methodologies across multiple teams.  What was one team becomes many, and with it, many languages and ways of working emerge that, at the time, represent the most efficient way to deliver their sprint commitments. Eventually, this makes the goal of a shared vision and enterprise-wide understanding difficult to achieve.
What we do, as consultants, is to reverse that process, uniting teams with a common language organized around value and tracking the metrics that will allow teams to measure progress and teams of teams to view roll-up reports and take a view at team, program, and portfolio levels. Armed with this information they can manage the customer's expectations around the timing of delivery, using Evidence-Based Management techniques (EBM).  Here is a real-life customer story that illustrates this scenario.
The Customer Story
As dedicated proponents of professional scrum and scrum of scrums, our client was fully bought into the culture of continuous improvement and optimization; both in the products they delivered for their customers, and in their own ways of working.  Their flow metrics showed that they were good, but not uniformly good. Delivery varied by team and program and was not predictable. They called in Valiantys to perform a Level Up service, which helps organizations practicing agile at scale methodologies to clients organize around value.
As usual, our consultants conducted interviews, listened to understand what was important to each team, and then played back what 'important' and 'success' meant to the business. Next, the teams set about creating and identifying the data points that were essential to pull in from native and custom fields in Jira and they designed a common dashboard for all teams.  Each team was then able to track the same metrics, with their personal dashboards displaying a real-time view of performance for their team.
Management teams were able to view rollup reports at the program and portfolio level, keeping track of progress in real-time, rather than from static reports that captured a snapshot for teams and programs. In a constantly moving environment with multiple teams, projects, and programs all interlaced, static reports are already old news.
In addition to setting them up with a shared language via metrics tracked on standard dashboards, Valiantys cleaned up the use of custom fields and established a cross-functional team to steer the use of Jira in both development and leadership areas. The Jira Advisory board was set up, with clear terms of reference, and as a consequence, a new mechanism for change management was established.  Decisions can now be made more quickly, based on rapid impact assessments and then changes can be executed and documented. That's the governance part of the solution.
A good problem to have
We are privileged to work with organizations that are committed in their use of agile at scale, in all its variations. They are awesome to observe: their passion and capacity for delivering at speed are truly exciting to witness.  When your organization reaches this pinnacle, where its own success has bred a fast-moving culture, hungry to keep collaborating at pace, with an eye toward optimization, it is a good place to be. It's a normal common problem, that stems from having embedded the agile mindset in the culture.  If you encounter this scenario, it's a landmark in your growth as an organization.
Our client exemplified this: they wanted to continue improving, sustaining their momentum, and, in fact, making it more consistent and predictable. They had the acuity to know that they knew they needed to bring experts in to provide the objective overview and detailed practical knowledge of how to help them step up to the next level. The Valiantys Agile at Scale practice is peopled with highly skilled professionals who represent 'the best of the best' worldwide. They blend big-picture thinking and attention to micro-detail, plus they know the tools and methodologies inside out and back to front. The consultants in this practice identify what value is, and deliver it with an energy and dynamism that has its own magnetism and motivational currency. They are part of the solution.
To find out more about our Agile at Scale Level Up service, contact us.