Jira Software
The #1 tool for the best software development teams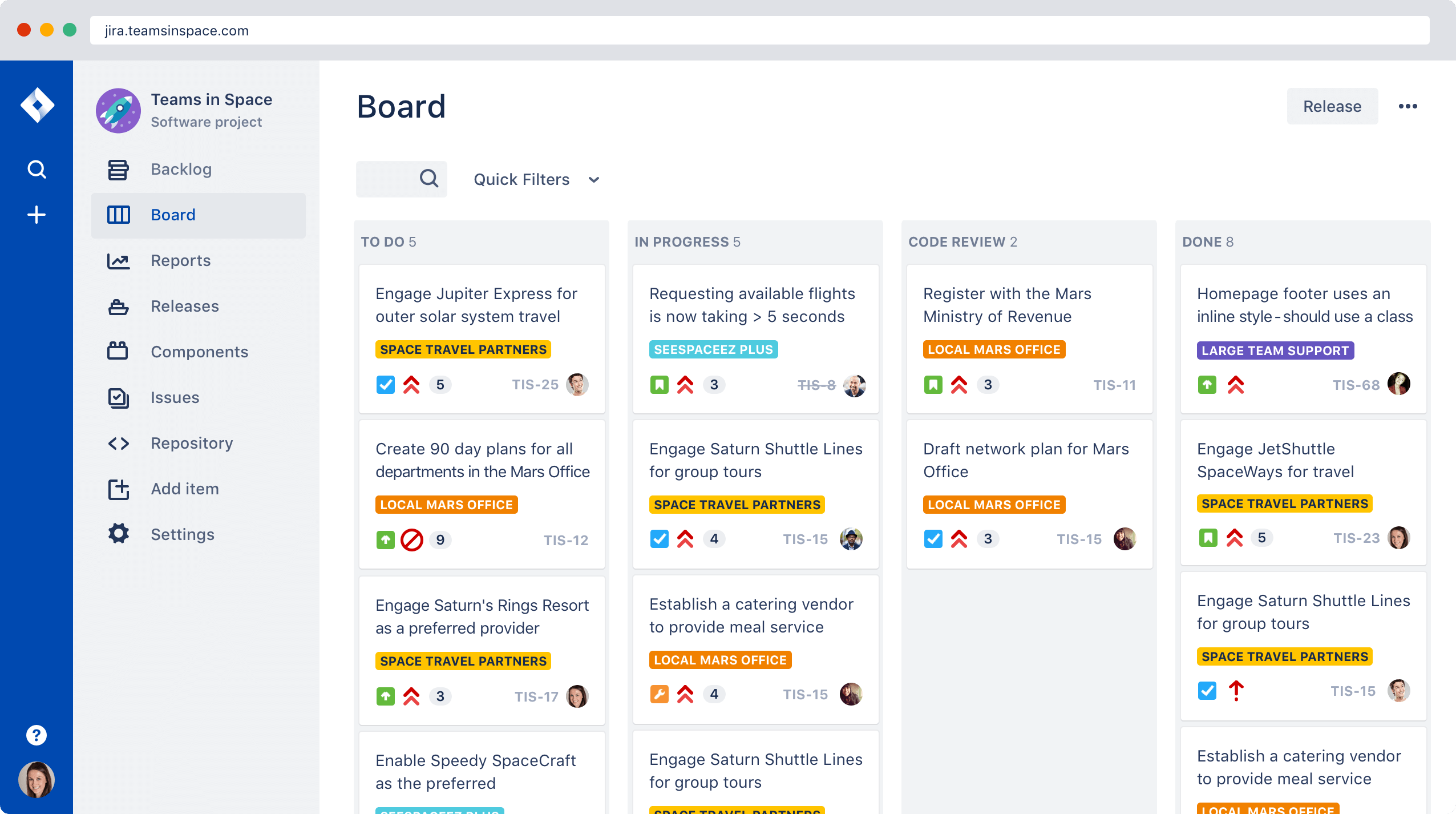 Unleash your software development team with Jira Software
Jira Software provides a project-focused experience for your entire team, with best-in-class Agile tooling and deep integrations for an end-to-end solution focused on value creation.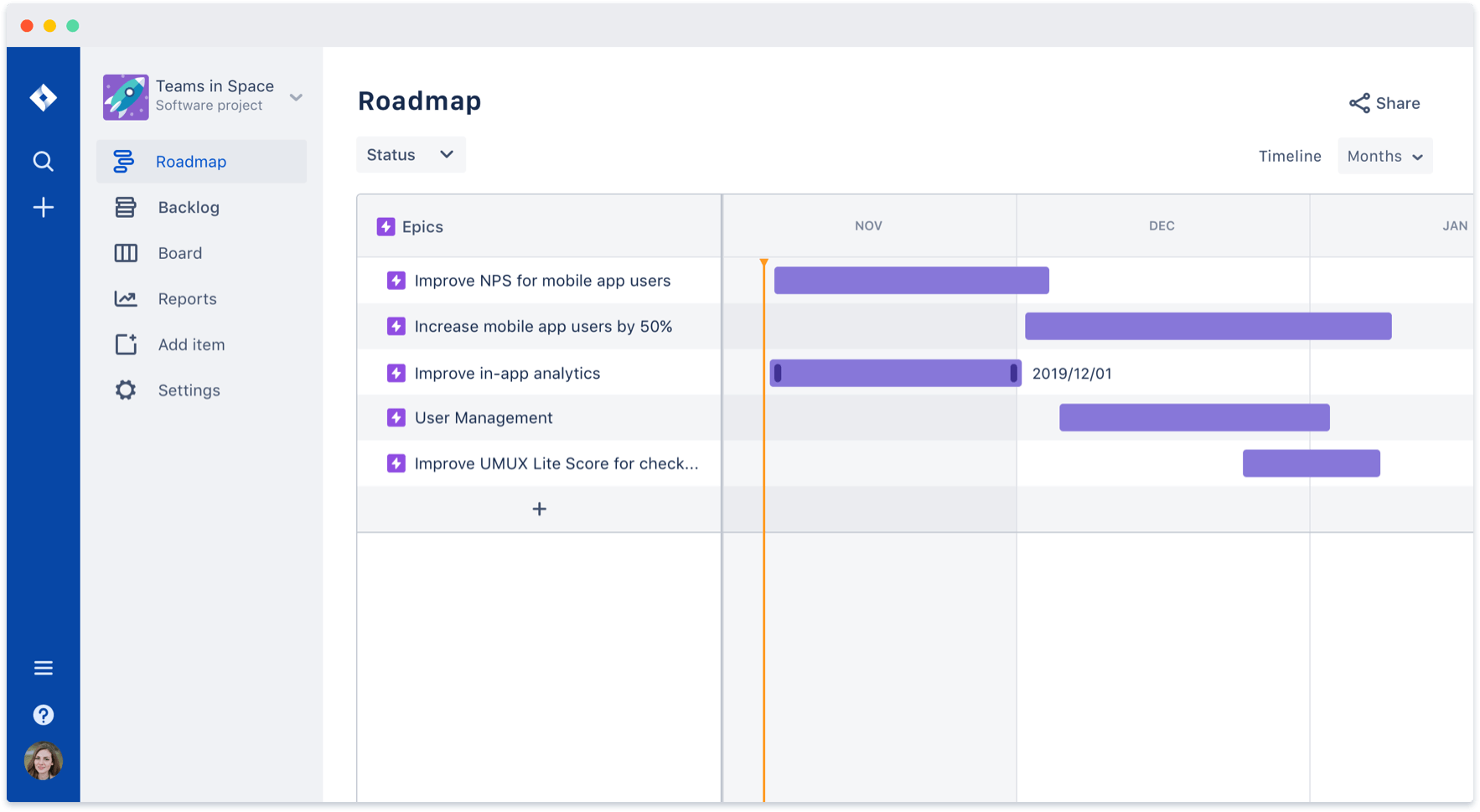 Plan : Create and manage user stories, issues, sprints, epics, and backlog, across your software team.

Track : Check progress on issues, backlog, sprints, and epics with full visibility.

Release : Ship confidently based on accurate and up-to-date project information.

Report : Manage your team's performance with precise, real-time visual reports.

Adapt : Build your own workflows or use standard ones to match your optimal development process.

Integrate : Leverage Jira Software's integration with other Atlassian and marketplace apps to connect your team to the whole enterprise.
100% focused on Atlassian and your success
Industry Solutions, Templates, and Accelerators

Our broad library of pre-packaged and ready-to-use solutions will help accelerate the time-to-value of your Jira Software solution


Global reach

With a staff of 200+ all over the world, we have the bandwidth to support your most ambitious and complex projects.

End to end customer care

After go-live, hypercare and Managed Services ensure optimal tool adoption, ROI, and user satisfaction.

Ask Atlassian

They awarded us Partner Of The Year 6 times, including Service Partner Of The Year in 2019.
The right deployment for you
Atlassian Cloud

The solution preferred by 90% of new Atlassian customers. Forget your infrastructure and focus on business outcomes.

Atlassian Cloud

Data Center

Enterprise-grade, high-availability multi-node, behind-the-firewall version. The power of Jira for the largest distributed teams.

Data Center

Self-Hosted

Total control of your application and configuration, on-premise, or hosted in a private cloud such as the Valiantys Cloud.

Valiantys Cloud Hosting
Users realized that the tool was very user-friendly and became aware of how far they could go in organizing themselves more efficiently