Last month we released a major version of our plugin VertygoSLA. Version 6.3.3.0 addresses many new features and improvements among the most voted and watched issues coming out of our JIRA.
What's new?
Besides its brand new look and feel, the calendar now enables to configure several working period in the working day.
Each working day can be configured separately, or you can apply the default working period.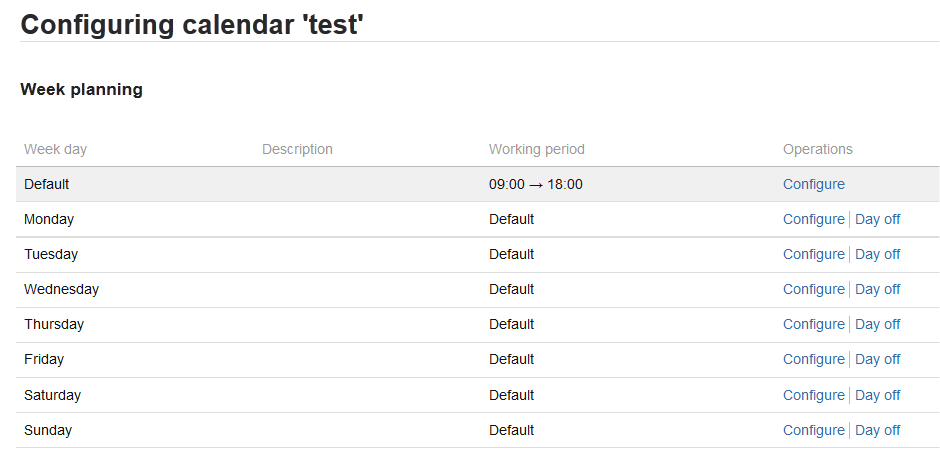 Reset/clear an SLA once it has started
In previous versions the agreement type was composed by a start and stop trigger.
Now VertygoSLA provides a third characteristic, the reset events, which apply on SLA once it has started.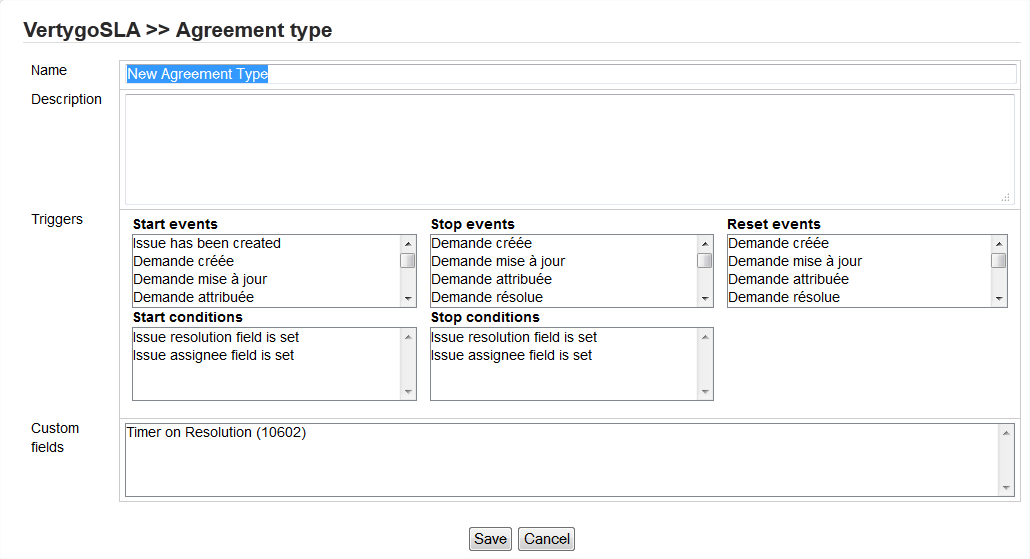 Start SLA on a field value and not an event
The negociated due date feature enables to specify another due date than the one calculated by the plugin.
Take a look at its twin, the negociated start date, which enables to specify another start date than the event date.

Retain SLA elapsed time after ticket is resolved
VertygoSLA custom fields have different layout depending on their status.
Previously the consumed time was displayed as long as the SLA was not realized, and then disappeared.
Since version 6.3.3.0 the elapsed time is always visible, regardless of the SLA status.
Ability to manipulate VertygoSLA data in the Excel export
Last year version 5.2.2.0 provided a brand new searcher that enables to perform searches on any SLA Data: state, delay, start date, consumed time, etc.
This improvement was useful to setup notifications on SLA using the JIRA filter subscription feature.
Now you can manipulate SLA data in Excel to get the appropriate reporting using the advanced Excel export available from JIRA issue navigator ; each SLA data is exported in a separated column.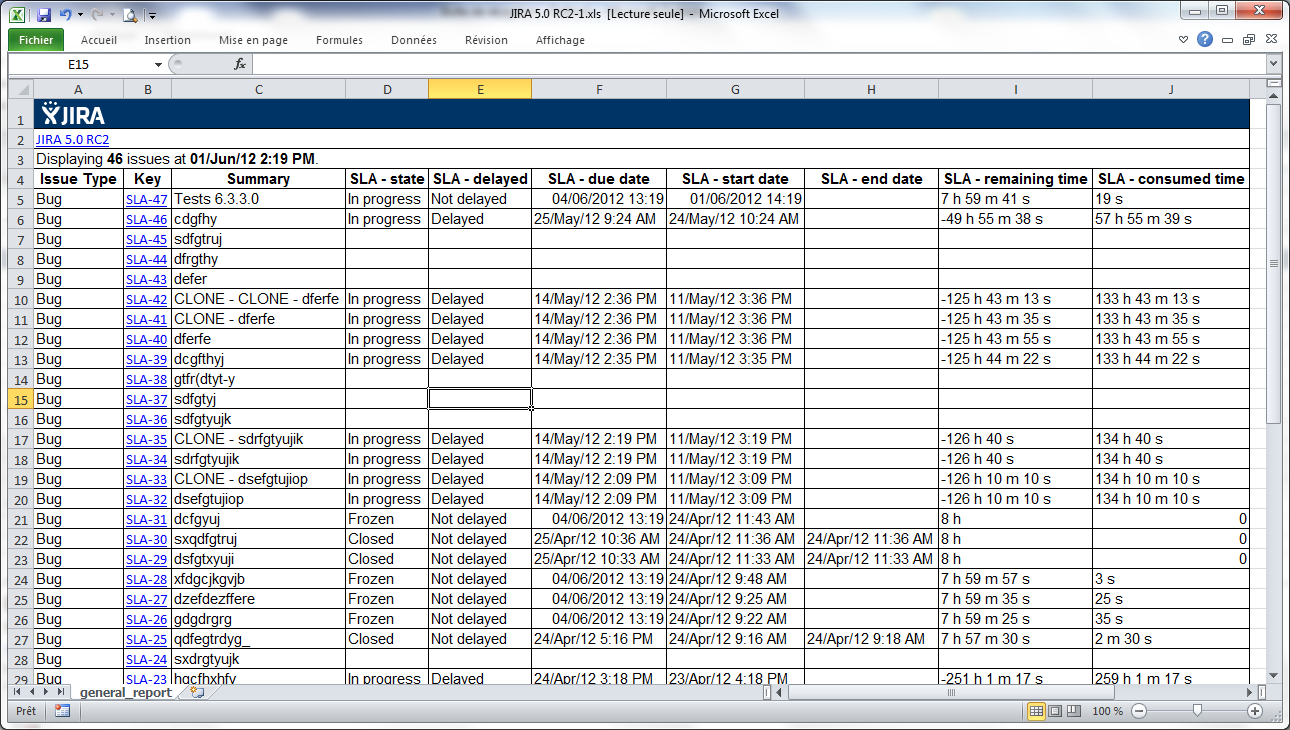 What's next?
Most improvements are dedicated to advanced customers that are familiar with all VertygoSLA concepts.
We are now focused on the new users to facilitate their user experience.
We want to assist them to build easily a first configuration based on common examples, then they can rely on it to build their own.
Resources