Cloud solutions are not just a trend, and the future definitely seems built around this model. Atlassian, like many software companies, has accelerated its shift to the cloud and is encouraging its users to take advantage of the benefits of this model. But finding the best way to move to the cloud can be difficult, involve some risks, and be a time-consuming project. Let's discover together our 5 best practices to accelerate your journey to the cloud for your Atlassian solutions, such as Jira Software or Jira Service Management.
Moving to the cloud is a matter of time
The announcement was made in October 2020: Atlassian would stop selling new Server products on February 2, 2021, and will fully stop maintaining them in February 2024. If you are using Server licenses, it's time to think about your future choice: Cloud or Data Center? At Atlassian, 95% of new customers choose Cloud instead of Data Center. Why? Because not only have cloud platforms completely changed the ways companies use technology, but the innovations continue at breakneck speed with manifest benefits – from unlocking agility to lower costs and improved governance. 
More concretely, here are the major benefits you can expect from the Atlassian Cloud:
Hosting: Your instance is hosted for you. There is no maintenance of the necessary hardware and no need for a room to store it. This means less stress on your IT team. Think of all the things you can do with the time and money saved on infrastructure management!
Upgrades: It's simple; updates are automatic. Everyone is on the same version, which will always be the latest. You get the latest features at no additional cost.
Deployment: If you're starting from scratch, everything is done very quickly; you can start tomorrow. No server interaction or database configuration is required; just a few minutes and a few clicks, and you're done. A migration is not that easy though.
Performance: No worries, Atlassian takes care of everything here, too! This makes the instance more robust and reduces the risks of bad manipulation. The problems of server instability are thus non-existent, guaranteeing almost permanent accessibility to the tools.
Users: The management of users & associated licences is also easier. You can manage all the users of your different tools as a single product. And don't forget Atlassian Access, which works hand-in-hand with your identity provider.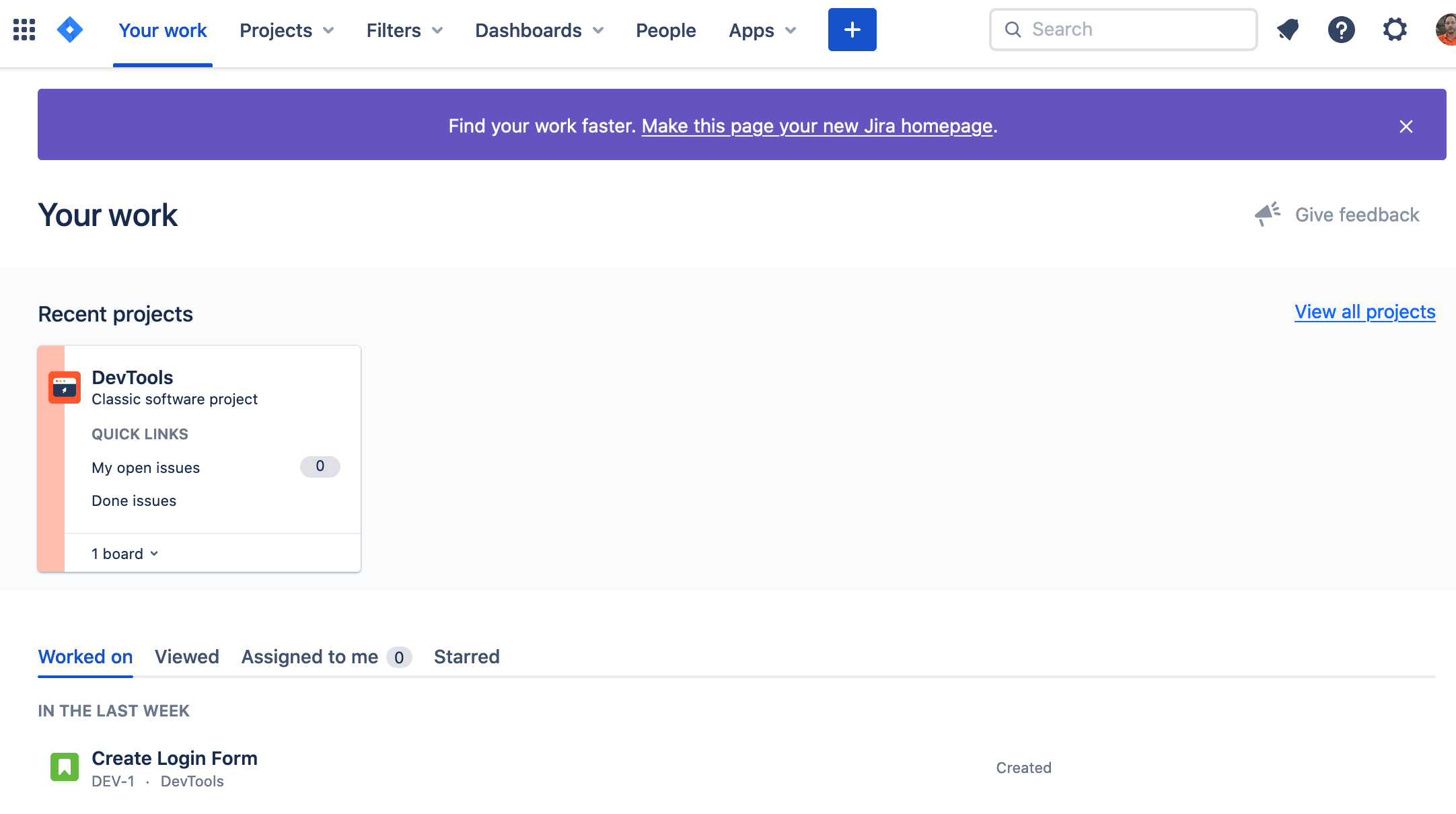 Atlassian's efforts are focused on the Cloud, this is where the new features and products will be implemented first. Sounds great, right? If you're still a little scared, here are 5 tips to get you started.
1 – Give yourself a trial period
Did you know that Atlassian offers its Server and Data Center customers the possibility to explore and evaluate the Cloud offer at their own pace for up to 12 months? And this is free! This trial period allows you to get an idea of the changes that await you.
2 -Take care of your apps
As you know, Atlassian tools also draw their power from the many apps available in the Marketplace. Before moving to the cloud, it is important to conduct a quick review of your existing apps. Some will already be available in the cloud; others will not be yet. Check the ones that are no longer used and the availability of the others, but also, and above all, think about the functional coverage: an app may be available on the Cloud but have fewer functionalities. If an app is not available or got less features on the cloud, there is always an alternative.
3 – Do some cleaning
To ease the migration, you can start by cleaning up your instances, removing: users who have been inactive for several months but are still consuming licenses, finished or canceled projects waiting to be archived, duplicate spaces, etc… A thorough cleanup will not only facilitate the migration but also reduce your costs.
4 – Test, test, test
An administrator who knows their instance well and asks the right questions will make the right decisions to put your migration on the right track. But unpleasant surprises are always possible… Don't neglect the testing phase to ensure you have everything under control and guarantee good post-migration performance.
5 – Get support
Every instance is different because every company is different. Different strategies are possible depending on your context and your use of the products: migrate your entire instance at once, or project-by-project, space-by-space. To support and advise you, you can rely on a partner like Valiantys. Our teams of experts are here to support you at every stage. Some of our customers have already made the move to the Cloud and you can discover their story.
Valiantys supports you in your migration strategy
The cards are now in your hands: you know the advantages of the Cloud and what to do before starting a migration. If you would like to go into more detail on the points raised in this article, we have an ebook in which you can find our 12 best tips for a successful migration and our decision tree to help you make the best choice for your organization, assess the risks and potential bottlenecks, and provide you with a realistic roadmap for your migration to the Cloud.