In the fast-moving world we currently live in, customers want to wait less and access information faster. But most importantly, customers like to help themselves. In fact, more customers prefer to use self service tools rather than contacting a help desk, and this is is a driving force behind how companies chose their service desk, according to research by SITS. Customers don't just want a self service tool, they want a good self service tool that's to the point. This demand drives decisions by many customers, then, as well.
Here's an example – recently I moved house and was on the lookout for an energy company. Guess what contributed to my choice? You guessed right – an amazing self service portal that enabled me to know every bit of information I needed without calling a helpline. I even signed up without the need to talk to anyone – now that's self service done right!
Self service should be easy, reliable, and simple to find. This is where self service with JIRA Service Desk ticks all the boxes, with integration with your Confluence Knowledge base making it super-easy to search for answers from your customer portal: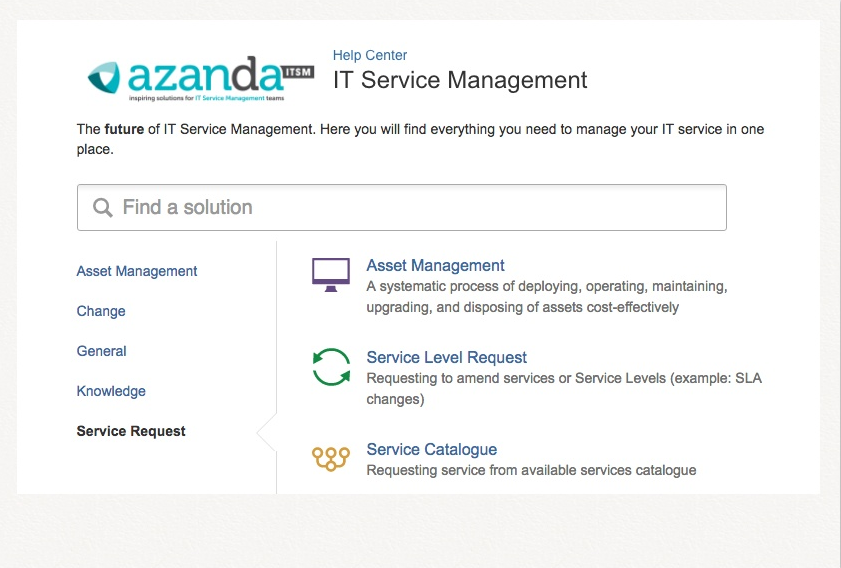 The aim of providing self service tools and options is to reduce the number of contacts to your service desk, and reduce the amount of tickets that your team has to deal with. This will enable your service desk team to innovate, focus on the more complex tasks and provide better service.
The need for self service
Think of your service desk as the checkout counter at your local grocery store – you have the option to go for the self checkout or to go the cashier for someone to help you. More often than not people like to use the self check-out counter, especially when they have smaller items. And people with more items (and therefore more complex needs) opt for the cashier in order to get extra help.
If we reflect on what this means in terms of a service desk, customers with small queries (or standard requests) often prefer faster self service to get things dealt with quickly, but users with more queries, or more complex queries, will opt for human interaction.
This also enables your service desk to focus more on the customers with complex requirements, since they now have more time available to deal with these requests in an efficient way.
Users tend to prefer self service for:
Simple requests that require a fast solution, such as password resets or service requests
Standard requests such as employee onboarding processes and account set-up
The feeling of being in control and doing things their way
Speed – it's faster than waiting for a response on a ticket or waiting in line for someone to answer the phone
But self service isn't just for your customers, it's also a win for your organisation – and more specifically, your support team.
Why? Because a great service desk:
Saves costs
Empowering teams with self service will help reduce the cost of running your service desk. In fact, a study by Forrester reveals the average cost to run a service desk per call/service type: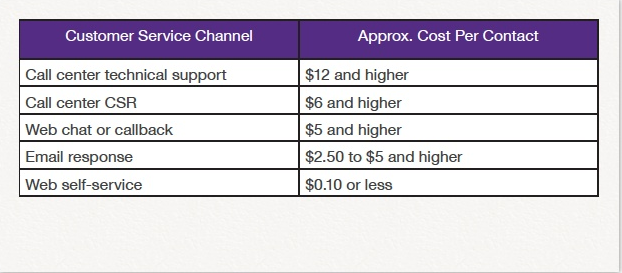 Reduces contact rate
As your company grows and your customer base increases, the contact rate to your service desk will inevitably increase, causing your service quality to decrease and putting stress on your SLAs. There are a few ways that JIRA Service Desk tries to reduce contact rate – it enables you to prompts users to use the self service tools by connecting a Confluence knowledge base to the Service Desk portal. What's more, during request creation, the portal will search the knowledge base for the keywords written in the request subject.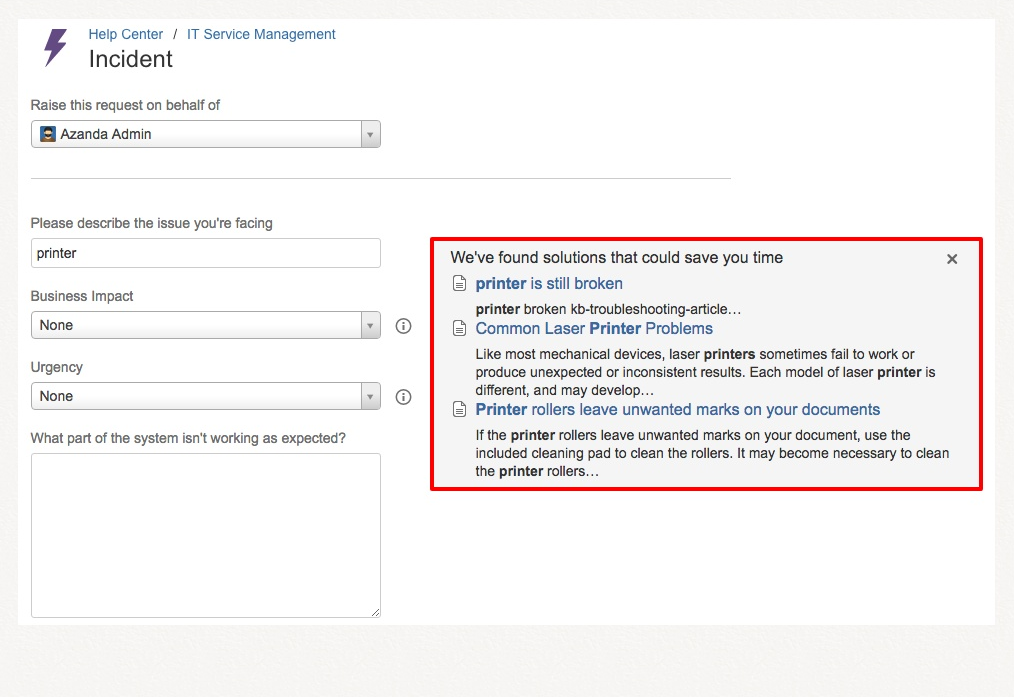 Improves service desk quality
If customers are able to use self service efficiently and your contact rate reduces, then your support team will have more time to spend on more complex issues and can afford to provide a better quality of service – as well as increasing time spent on projects that will improve the knowledge base, service desk skills and projects to improve your support tools.
Improving your knowledge base
Without a rock solid, quality knowledge base, your self service with JIRA Service Desk will be a disaster and no benefits will be seen for long time – bar angry and frustrated users! The contents have to be up-to-date and available with relevant key words. Atlassian's set of tools gives you the ability to link your knowledge base to a Service Desk project, and request types can even be scaled down to look at a single space or tag, so the system will only search the relevant set of pages and return results that tend to be more accurate and quick.
A few considerations to take into mind when creating a knowledge base are:
Keep your knowledge base articles up-to-date
A relevant and updated knowledge base can do wonders for your customers, especially when combined with effective self service processes. There are some key points to consider and focus on in order to keep your knowledge base up-to-date:
Integrate your knowledge base creation process with your Service Desk ticket resolution or closure. This ensures your support team creates knowledge as soon as a ticket is resolved, which makes it easier for the team before switching context to another ticket or task.
Keep track of known and frequent tech support issues, and make it easier for customers to read articles relating to these known issues.
Whenever there's an update to a service or product, make it mandatory to update the knowledge base and the documentation.
Increase your support team engagement in creating content…
…and make it easier for the team to create knowledge directly from support case! JIRA Service Desk makes it as simple as one click. In fact, you can encourage your team to write more articles by promoting this practice and including it as a KPI, or create a rewards system – this will work wonders 
.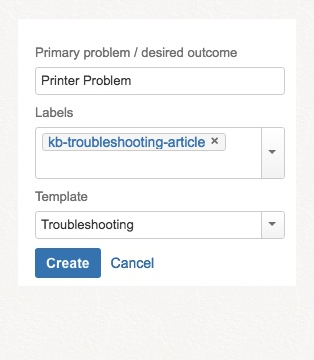 Invest in a community-driven forum
Community forums can be a great platform for your customers to interact, find existing solutions to problems and have discussions around best practices around your services. Confluence Questions is a great example, as in Atlassian Answers for great content around the Atlassian toolset. Think of StackOverFlow – how many times you found solutions there by a simple search?
How do you drive self service with JIRA Service Desk and maintain your knowledge base? Give us your tips in the comments below.