Deploying a new JIRA instance usually creates positive changes within an organisation. It rewards your team for working long and hard to design and build a solution in order to satisfy your end users. However, once the tool deployed, you have to ensure maintenance and evolution of JIRA. Finding competencies and availabilities for this task can turn out to be an issue. To adress this difficulty, a solution is possible: calling on experts and implementing application support.
Continuous improvement of your JIRA
IT project managers know this : "Nothing's better than real use to demonstrate the accuracy of a solution design". Even if it answers the initial requirements, a system rarely brings full satisfaction to the end users… If you don't want to influence negatively users' commitment to JIRA,  you must react quickly to their requests. When we meet a new client, a prior design has often been laid out. This design results from many meetings gathering many different stakeholders and may be conducted without a full consideration of JIRA's specificities. This scenario can also happen when you handle the deployment project 100% internally. As a result, JIRA's configuration will follow these inputs and changing the specifications will be a hard job. When comes the deployment time, some adjustment needs will quickly raise, and you will for example need to modify conditions in a workflow or adjust emailing configuration to avoid spamming users.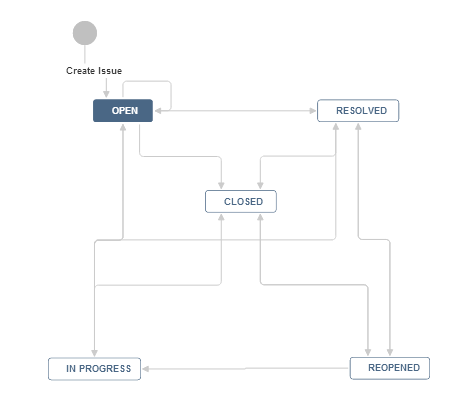 This kind of basic adjustments require a good knowledge of JIRA, but starting a new "project" for this is clearly not the right solution. Having a team dedicated to this support task is easier and quicker in order to implement evolution reactively.
Managing emergencies efficiently
Once the product deployed and adopted, it is time for application management and emergency management… By definition emergencies can't be planned and mobilising resources to deal with them is an issue for project managers. When using JIRA, an emergency restart can for example be necessary. This may happen if the server hosting JIRA is undersized, especially when the number of users exceed what was initially planned or if memory-consuming add-ons are installed. Once JIRA reaches its limit, it becomes very slow and impossible to use in a normal way.
If you are facing this issue, having an immediately available support team to deal with it can turn out to be very helpful, especially if they have SLA commitments. Once the issue fixed, this very same team will analyse the causes and give recommendations to avoid it in the future.
Great support is peace of mind
JIRA's deployment can create evolution, maintenance and emergencies management issues. These can be hard to adress because they require time and resources, which you don't always have. Being surrounded with experts and having a dedicated support team will allow you to manage JIRA's evolution peacefully and to have your resources mobilised in other activities. So if you want to avoid the risk of shortage in time and resources and prevent emergency, choose the support from experts!

Discover our support offers