IT Leaders share their Agile experience after a year of COVID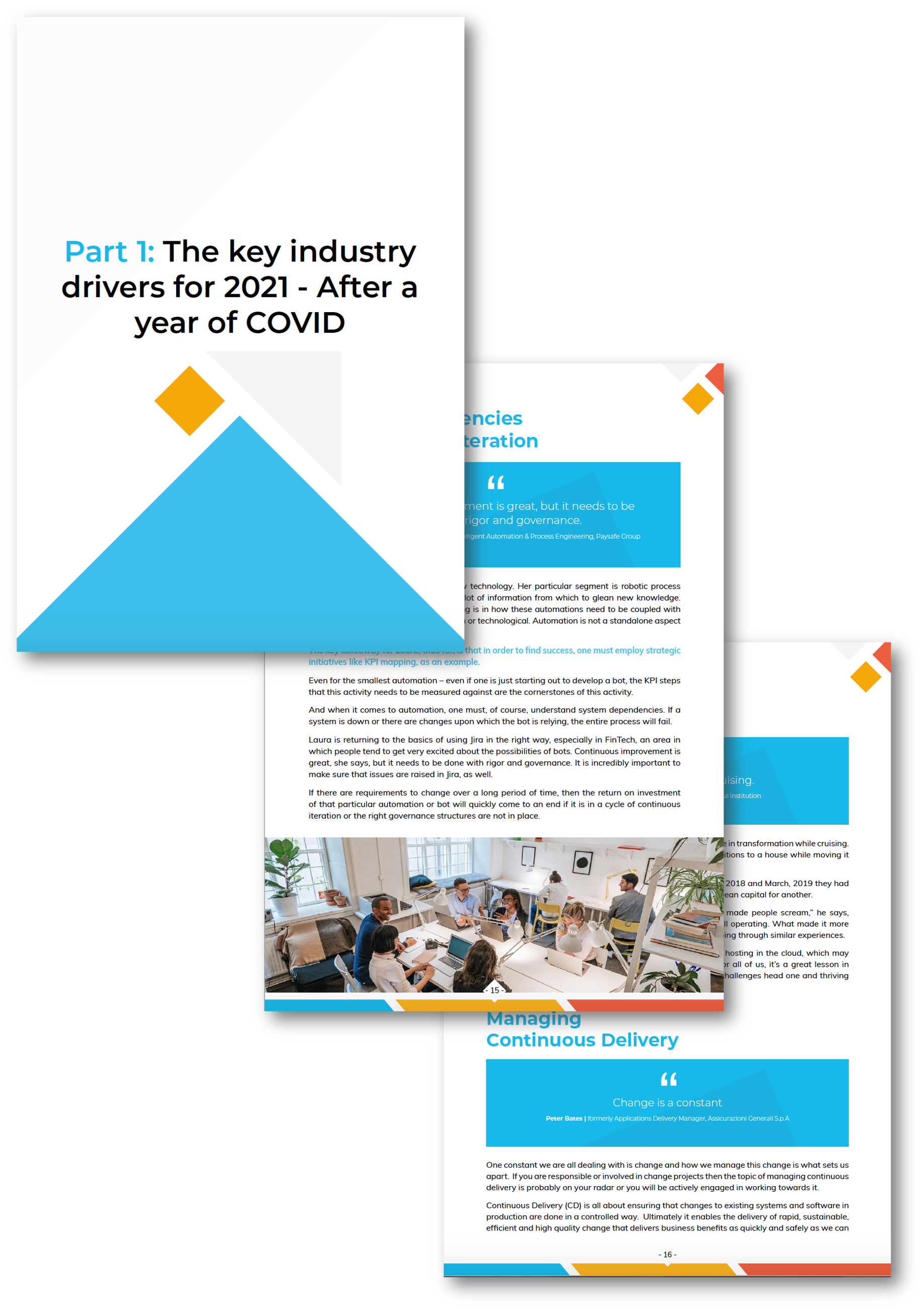 Paysafe Group, Generali Insurance, a European Financial Institution and an Investment Management Company share how they've successfully leveraged their experience, expertise, methodology, and tools to ensure that their organizations are continuing to grow. 
Do you recognize the industry you work in? How has your business changed over the past year, and what has it meant for delivering value to shareholders?
From Valiantys' research, many in the financial services industry suddenly find themselves at a place where change is not something that is planned out and executed in the future; change is now the new normal. And, the increasing complexity of business models and the pace of change are foremost in the minds of those who work in the industry. It may seem like cause for concern, yet it only needs to be concerning for those who have not yet taken action to address change. Those who are champions of change can — and do — adapt to any changes by utilizing Agile methodologies and, in many cases, Atlassian tools such as Jira, Confluence, Jira Service Management, etc. And you, how do you address the pace of change?
The best way to accelerate change is to learn from those who have already paved the way. As such, in this Financial Services IT guide, learn from Paysafe Group, Generali Insurance, a European Financial Institution, and an Investment Management Company. Use this document as a benchmark against your own efforts.
Download the free ebook
Learn from them and benchmark your own efforts
Krishna Kumar, Head of Cloud Engineering and Support, an Investment Management Company

Krishna is an experienced technology leader with a strong record of leading multi-functional technical teams, adept at delivering changes and running operations with a career stretching over 25 years. After a long career with an investment management company, he is currently working as a technical solution architect in an investment bank. Krishna is an experienced technology leader with a strong delivery track record both in development and operations, through assembling and developing multi-functional teams. Krishna is also very experienced in the execution of cloud strategy and cloud transformation programs.

Senior Executive Head of IT, European Financial Institution

A Senior Executive in IT and Operations with extensive experience in driving business transformation through effective technology solutions, efficient operating models, and aligned organizations. Over 20 years of experience where they have used their passion for building teams, technology solutions, and businesses to help companies grow and scale-up, capture market opportunities, and execute M&A, divestitures, and performance-improvement programs across multiple CEE countries in financial services, banking, insurance, and technology.

Peter Bates, formerly Applications Delivery Manager, Assicurazioni Generali S.p.A

Peter wasApplications Delivery Manager for Assicurazioni Generali UK Branch who provide commercial insurance products for the UK and multi-national clients. He has over 30 years' experience working in diverse business sectors (manufacturing, retail, banking, and commercial insurance) in both the UK and Global environments. He is adept at leading and managing multi-disciplinary internal and external service providers across an array of complex technical and business projects and programs. At Generali, Peter has been responsible for a global rollout of MS Dynamics CRM, the alignment of UK IT and business strategies, and managed the UK IT portfolio of change across 3 different business divisions.

Laura Robertson, Vice President Intelligent Automation & Process Engineering, Paysafe Group / Zukunft Consulting

Laura is an accomplished Change & Program Manager with over 20 years' experience in financial services and a demonstrable track record of large-scale projects, delivering global enterprise IT and business solutions. Her personal style is flexible and open-thinking while possessing core skills developed on large-scale projects across multiple industry sectors, including banking, investment, and retail fund management, and NFP. As an investment banking operations SME for 10 years, Laura had always been knowledgeable about algorithmic trading and the benefits it provides through automation. In 2008, Laura moved from an operations role in Deutsche Bank to an IT role and subsequently implemented technology at JPMorgan, Lloyds, Barclays, and State Street.

Derek Vaughan, Head of Client Propositions & Markets, Valiantys

Derek has worked in the information technology industry for over 35 years in management, consulting, and as a program director. He has worked with banks, insurance, and payment-processing businesses leading and supporting digital transformation. As a Lean Six Sigma Master Black Belt, he has led several programs at banking and insurance businesses to drive enterprise quality and productivity improvement across operations and technology. His clients have included organisations such as Western Union, GE Capital, ABN AMRO Bank, Aviva, and Bank of New York Mellon. Derek leads our client propositions and markets area assisting customers in developing programs that will create value for their customers and organization using Agile methodologies and Atlassian tools.
About Valiantys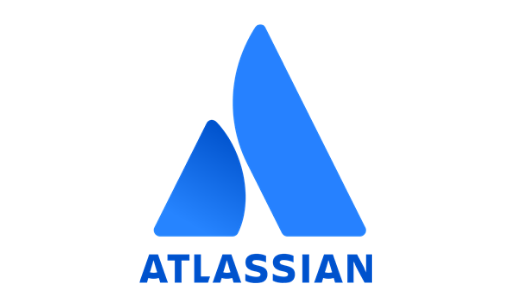 Valiantys is the leading global consulting and services firm dedicated to Atlassian.
We accelerate business transformation by digitizing processes and modernizing teamwork, using the best Agile methods and tools. Our Atlassian technical expertise is unparalleled and we support our customers across the entire spectrum of their projects on those platforms. Because teamwork requires more than just tools, we help them bridge the gap between their applications and strategic practices such as SAFe and ITIL. Over the last 15 years, we have helped in excess of 5,000 customers to achieve their desired business outcomes at a reduced time to value, through improved team collaboration.
We help the Financial Services industry.
Valiantys provide a range of services specifically tailored to meet the needs of the most demanding financial services IT organizations to support the strategies and objectives of their business. We assist financial services IT organizations with ITSM for high-velocity teams, Scaled Agile for business agility, and deep DevOps integration for Continuous Integration / Continuous Deployment. We create value through accelerated business transformation that is tailored to the needs of the financial services industry. Societe Generale, Generali, AXA, QBE, fintech's, and some of the world's oldest financial institutions work with Valiantys to create value using agile methods and Atlassian tools.