Valiantys Appoints Former Atlassian Executive To Its Supervisory Board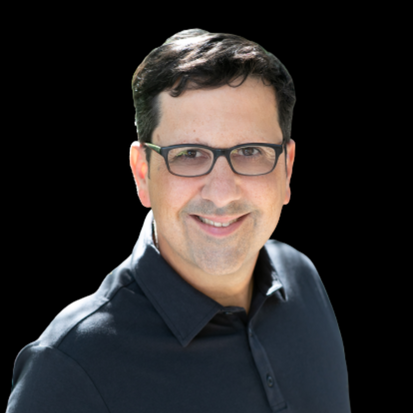 PARIS, FRANCE – 19 SEPTEMBER 2023 – Valiantys today announced the appointment of a new supervisory board member, José Morales.
José brings a wealth of experience and insight to Valiantys, having previously held the position of CRO at Freshworks, as well as Head of Global Field Operations and Vice President of Corporate Development at Atlassian.
"Throughout my career, I've learned the importance of aligning with companies that share my values and culture. Beyond my close connection with Atlassian, I've always admired Valiantys and observed its significant growth and maturation over the years. I am particularly impressed by how the business has scaled in recent times." said José Morales. "My steadfast belief in Atlassian and its future supports my unwavering optimism for Valiantys and its substantial potential to create new opportunities and continue to deliver exceptional value to clients as Atlassian's leading services partner."
Jose Morales is currently a board member, investor, and Go-To-Market (GTM) advisor to leading technology companies. Prior to that, he was Chief Revenue Officer (CRO) at Freshworks, where he led the company's global GTM strategy and was responsible for sales, partnerships, customer success, and support organizations. He joined Freshworks from Atlassian, where he spent the prior 10 years. At Atlassian, he built and led the field operations organization which included direct sales, partner programs, services and other key GTM functions. The organization included teams supporting and driving the self-serve business to field sales organizations closing seven figure deals in the global 2000. Jose joined Atlassian when they were $100M in revenue and helped grow them to over $1.8B in annual run rate. During that time, he built teams in many countries including the US, the Netherlands, France, Germany, Japan, and the Philippines. In addition to field operations, Jose ran corporate development for 5 years completing many acquisitions, including HipChat, a product he ran for 2 years post acquisition. Prior to Atlassian, he held other go-to-market roles with leading Silicon Valley software companies.
Valiantys continues to strengthen its leading position as a global Atlassian partner, not least through its recent acquisitions, innovative solutions, proven track record and a long-established presence throughout Europe, North America and beyond. The arrival of José at Valiantys further underscores our alignment with Atlassian's global strategy and our continued pursuit of delivering excellence to customers worldwide.
"I am absolutely delighted to welcome José to Valiantys," said Emmanuel Benoit, Global CEO, Valiantys. "His appointment to the supervisory board of directors is completely aligned with our ambitions to maintain Valiantys' position as the leading Atlassian Solution Partner worldwide, while continuing our relentless pursuit of growth and alignment with Atlassian's strategy to deliver more value to our customers."
About Valiantys
Valiantys is a leading global consulting and services firm dedicated to Atlassian. The company accelerates business transformation by digitizing processes and modernizing teamwork, using the best agile methods and tools. Its Atlassian technical expertise is unparalleled and Valiantys supports its customers across the entire spectrum of projects on those platforms. As a recognized Agile at Scale, ITSM, and Cloud Specialized Partner, Valiantys help organizations accelerate time to value with Agile at scale, cloud, and ITSM implementations. Because teamwork requires more than just tools, the firm bridges the gap between applications and strategic practices such as SAFe® and ITIL. Over the last 15 years, Valiantys has helped more than 5,000 customers achieve their desired business outcomes at a reduced time to value, through improved team collaboration. More information about Valiantys can be found at valiantys.com