Valiantys has received the Atlassian Partner of the Year Award 2022 for outstanding contributions and achievements in Cloud Solutions. This is the twelfth occasion in which Valiantys, including its recent acquisitions, has been recognized as Partner of the Year, for exceptional efforts in thought leadership, developing new business, and implementing products and services that complement Atlassian. This award for Cloud Solutions covers migrations from server and data-center products as well as new implementations on Atlassian Cloud. Throughout 2022, Valiantys supported a number of global corporations re-platforming on Atlassian Cloud, porting data and switching from other platforms as well as several technology start-ups establishing new infrastructure on Atlassian Cloud in preparation for a rapid scale-up in operations. Interest in Cloud remains high as more organizations migrate to enjoy the effortless scalability of Atlassian Cloud and the interconnectedness of the products.
Valiantys was also a finalist in the Agile Solutions category. In this area, Valiantys is known for its thought leadership, mastery of agile tooling, and mentorship skills for teams of all sizes. In recent years, the team has supported large organizations to transition from agile to agile at scale and to establish their infrastructure in Atlassian Cloud. The most progressive companies are staying ahead of the curve by leveraging Jira Align and Enterprise Insights for OKRs, flow metrics, and advanced analytics to optimize the flow of value delivery.  
Leading the way
Valiantys is one of only three Atlassian global partners with the reach and scale to support large organizations around the world. Working for customers in both the public and private sector, we have completed an average of nearly two migrations per week over the last two years.  This run-rate has made us adept at the art of the possible.  We have served ambitious start-ups with tight budgets and urgent needs, financial institutions with complex data security requirements and corporations with multi-brand, international projects phased over several months. Whatever the size or shape of the challenge, our Cloud practice is able to deliver.   
Key to the team's adaptability is a characteristic thirst for knowledge. The company culture at Valiantys positively encourages this. Everyone in the business benefits from a continuous investment in training and certification, and a close relationship with Atlassian and its ecosystem partners. The elegant, efficient, and scalable solutions that the Cloud team creates are the result of three areas of knowledge:
Inclusive features: hands-on experience of what is included with Cloud and legacy versions of Atlassian products
Integrations: popular applications and integrations used with server and data center products, and the-apps Cloud-compatible applications on the Atlassian marketplace
Plans and pricing: the differences between Standard, Premium, and Enterprise plans for Cloud products.
The combination of understanding and experience in all three areas gives the Valiantys team a vital advantage when plotting the path from server to Cloud for its customers. The team's solutions not only meet immediate needs: they are designed to accommodate strategic post-migration requirements.
In its submission for the award, Valiantys described how consultants had collaborated with Atlassian to solve problems never before encountered. Breaking new ground using Atlassian products has always been business as usual to Valiantys. Having been 100% dedicated to Atlassian products for over 16 years, we have often made the first-ever deployment of a newly-released feature or product.
Every implementation, in its own way, is a first and the Cloud practice strives to make each one as efficient and well-architected as possible. With that in mind, for Cloud implementations to work well, scale easily and be both secure and simple to maintain, a fine balance between customization and standardization needs to be struck and that has become a core capability of the Valiantys team.
Guilherme Jacondino, Head of the Cloud Practice at Valiantys said,
"This is a great achievement and a recognition of the dedicated teamwork from colleagues in the Cloud Practice, Sales, Pre-sales, Delivery and Marketing. It is also thanks to our amazing relationship with the Atlassian team. Our shared commitment to constantly improving our Cloud offerings is really making a difference to our customers and it is really gratifying to be part of their Cloud transformation journeys." 
Other wins at Atlassian Team '23
Valiantys is so proud to have won two more award this year from two of our top partners! Thank you to both partners for your acknowledgments.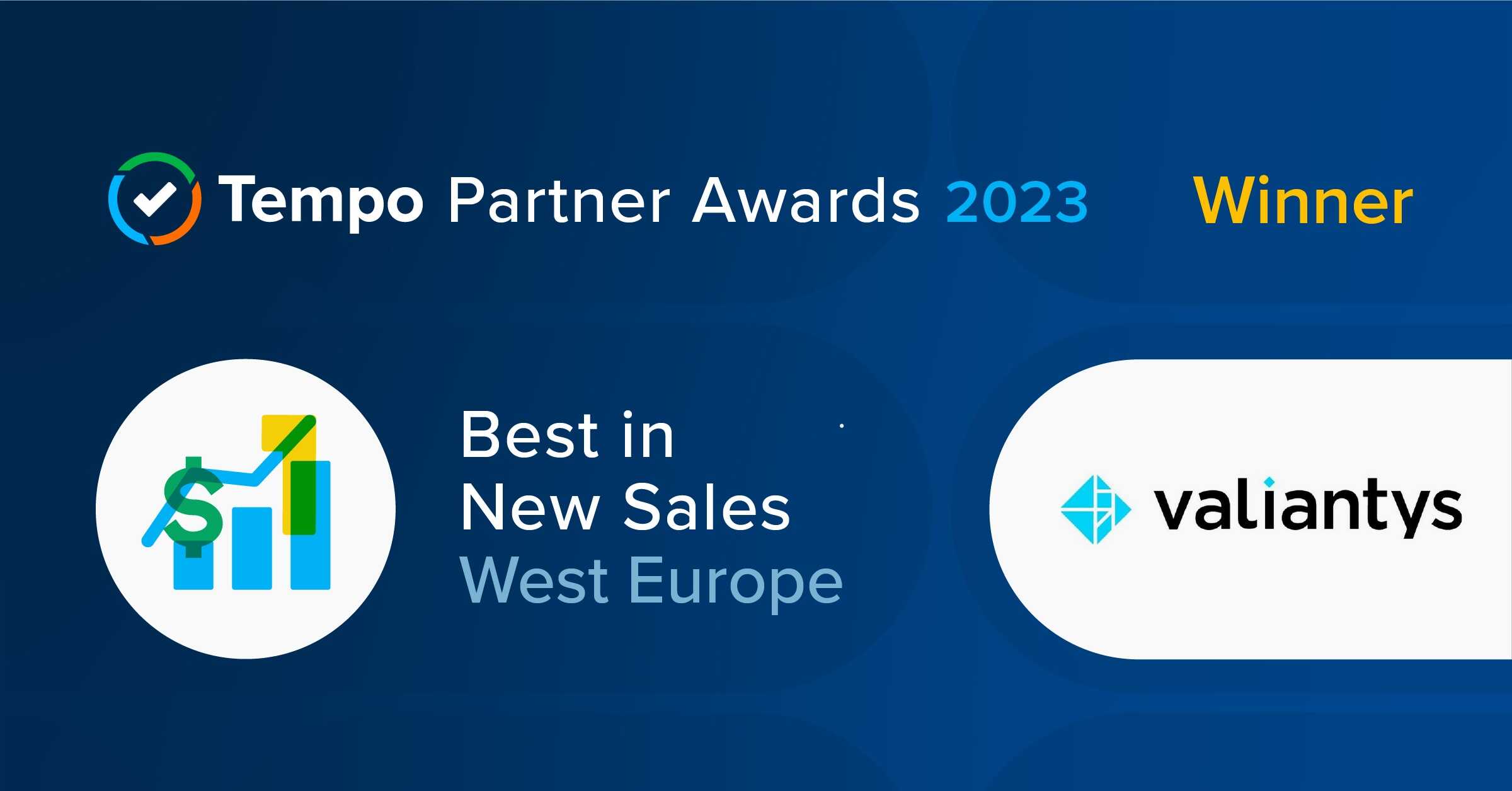 re:solution: Legendary Partner Award (1st Place Worldwide)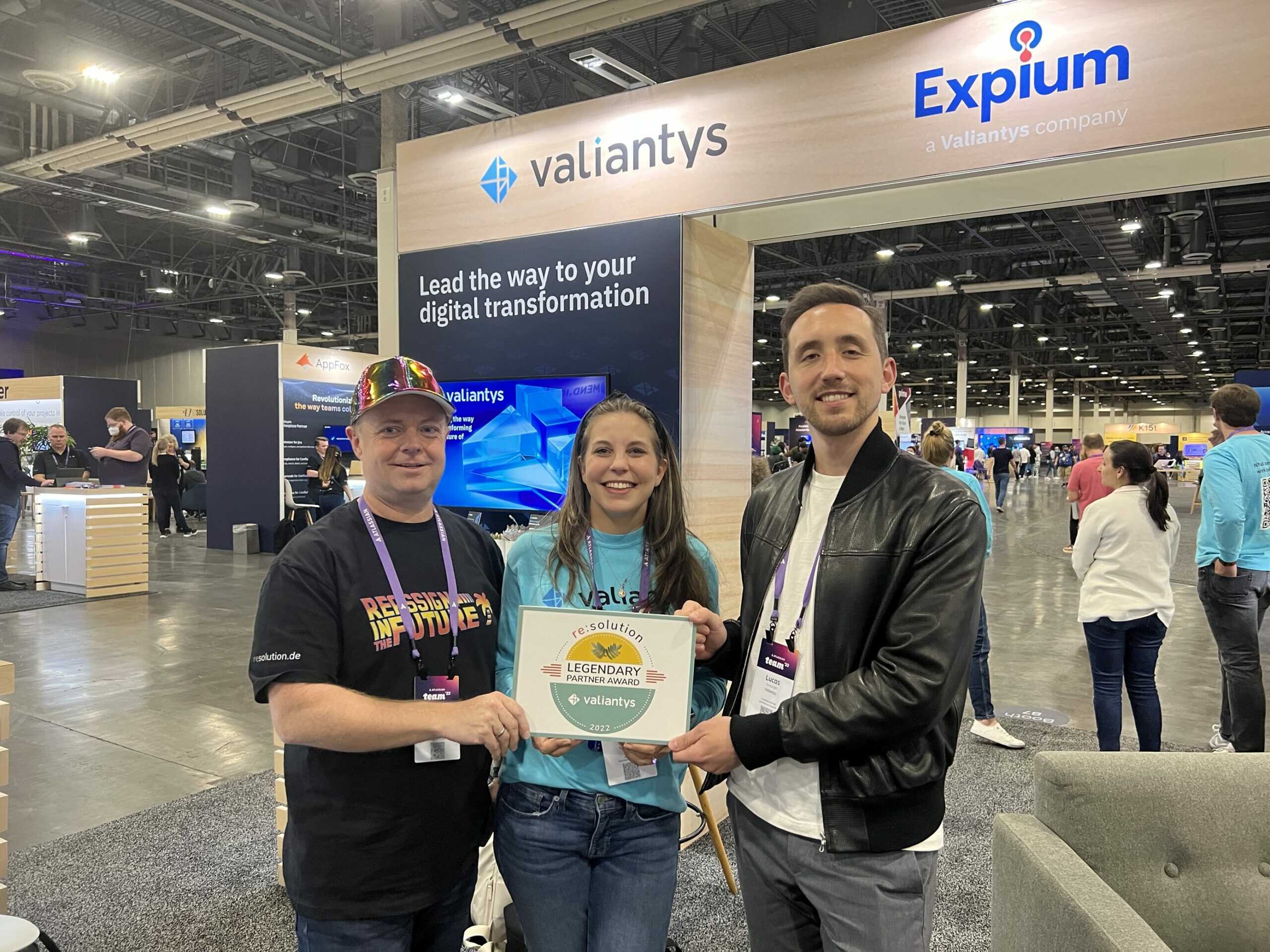 Person to person
To explore the benefits of Atlassian Cloud for your organization, talk one-to-one with our team.