Every year on the 8th March, all over the world we come together to celebrate International Women's Day.
As you will have seen in my previous shoutouts and blog posts, this year's theme is Embracing Equity. But what do we really mean by that? Of course, the answer will have different layers depending on who you speak to. For me, it means we're all here to take responsibility and shout out loudly that we want equity for our women (and for all, now we come to mention it). That we are all pledging to think, act and educate those around us to ensure we start from an equal playing field.
So what you're talking about is equal opportunities, right?
No. Equity is different to equality, and the IWD have this very simple image which does a better job of explaining it than I can: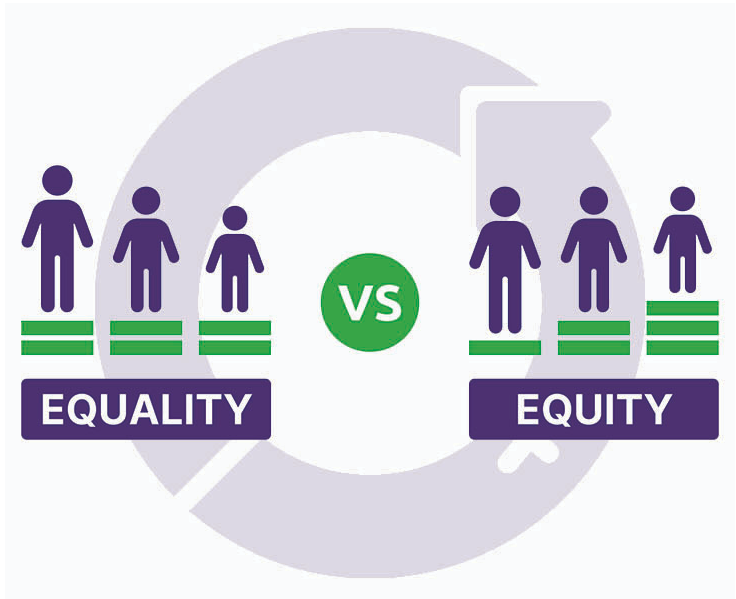 source: www.internationalwomensday.com
And how does Valiantys play its part in Embracing Equity?
In the last year, Valiantys is proud to have welcomed over 42 new awesome female colleagues to our club – in fact 36% of all our new joiners were female. That's an increase of 17% from 2021. Don't get me wrong, we have work to do to make sure we're a truly equitable place to work, but we are making progress, as these few recruitment figures show. And that should be something to celebrate!
I personally feel proud to work for an organisation which strives to ensure equity for all, and is open to discussions, learning and "doing better" where we fall short of the mark.
So today- we want to say thank you to all of our fantastic female colleagues (all 100+ of us!)
Holly Mitchell is the Chief People & Culture Officer at Valiantys.
Find out more about our job opportunities here
Find out more about Diversity, Equity & Inclusion at Valiantys here