Atlassian Team '23: Bigger & Better than ever

In April, Las Vegas once again hosted over 3,000 Atlassian community members for the long-awaited Atlassian Team '23 conference. The schedule was packed with both live and digital sessions including workshops and presentations, creating plenty of opportunities for participation either in person or online. Over 100 of the sessions are now available to view on-demand. Although it is hard to capture the buzzing atmosphere at the event in words, we have created a quick summary of some of the main highlights.
Impossible alone, possible together
The keynote for the event focused on one of the main things that over 250,000 customers love about the Atlassian family of products; the power of collaboration. The theme, 'Impossible alone, possible together,' celebrates the incredible achievements that are made possible through teamwork carried out on the Atlassian platform, including putting rockets into space. In this, the era of distributed working, the Atlassian platform is evolving to accelerate the processes involved in team working and enable teams of all styles, cultures and sizes to balance autonomy with alignment. A fascinating presentation from Accenture discussed how their 5,000 strong organization has transitioned from hierarchical structures to circles.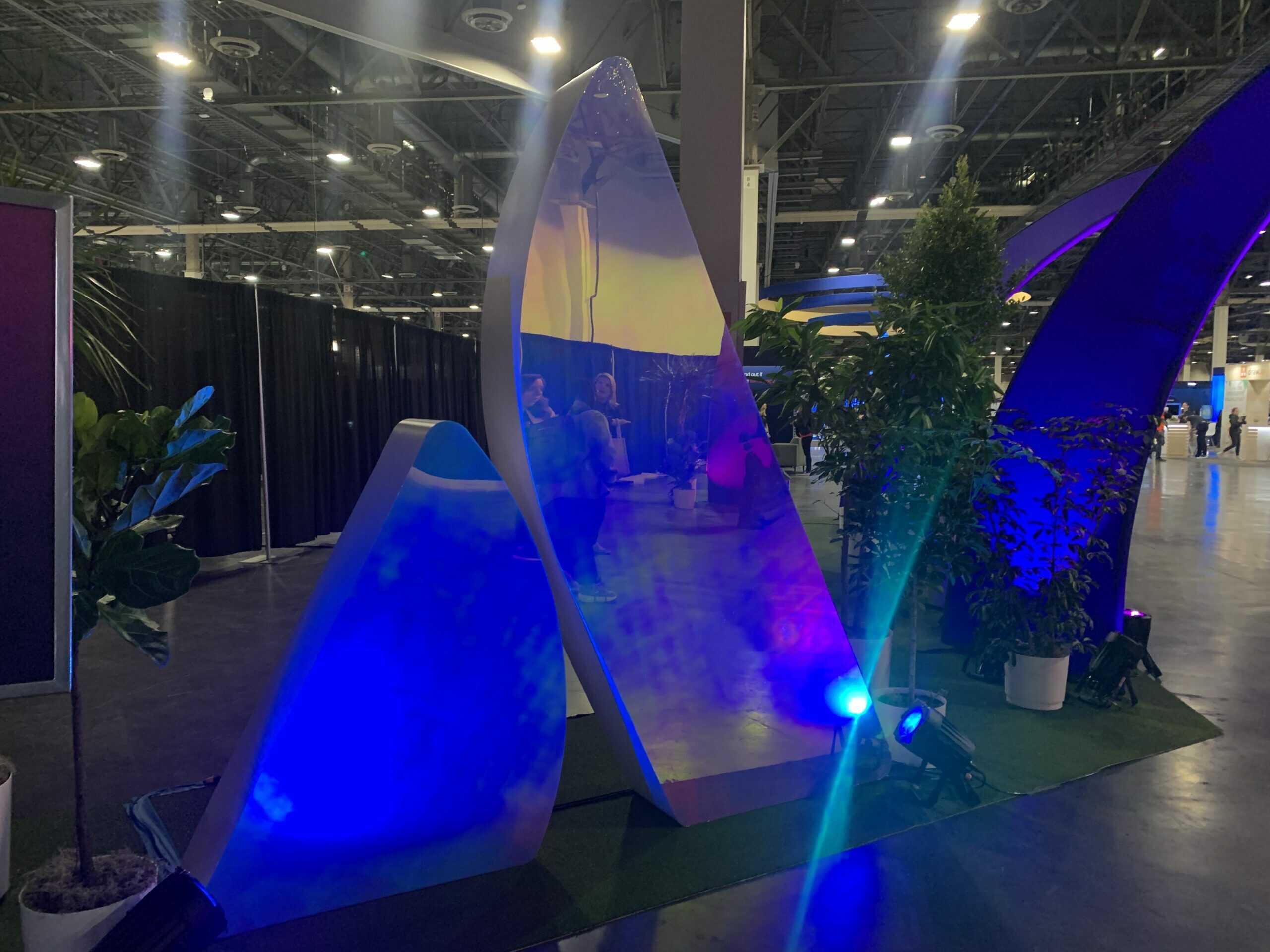 Strong at the core
The number of users that can be supported on a single instance of core products in Atlassian Cloud has been increased. The capacity of Jira Service Management, for example, has doubled from 10,000 to 20,000 users. Jira and Confluence will now support up to 50,000 users. Scaling to meet demand for its products in large global organizations brings with it challenges around security, stability and performance. Tireless work to increase the number of compliance certifications for the Atlassian Cloud platform has made it accessible to even the most highly regulated sectors.
New features, including 'BYOK' (bring your own key encryption) are adding more choice for organizations that have particular sensitivities around the security of their data.  There is also a security field that can be used in development processes. It flags the area of your product code that relates to security. And it does not stop there: a new threat detection and alerting product for Atlassian Cloud was launched at Team 23: Beacon.
You can find out more about Beacon here.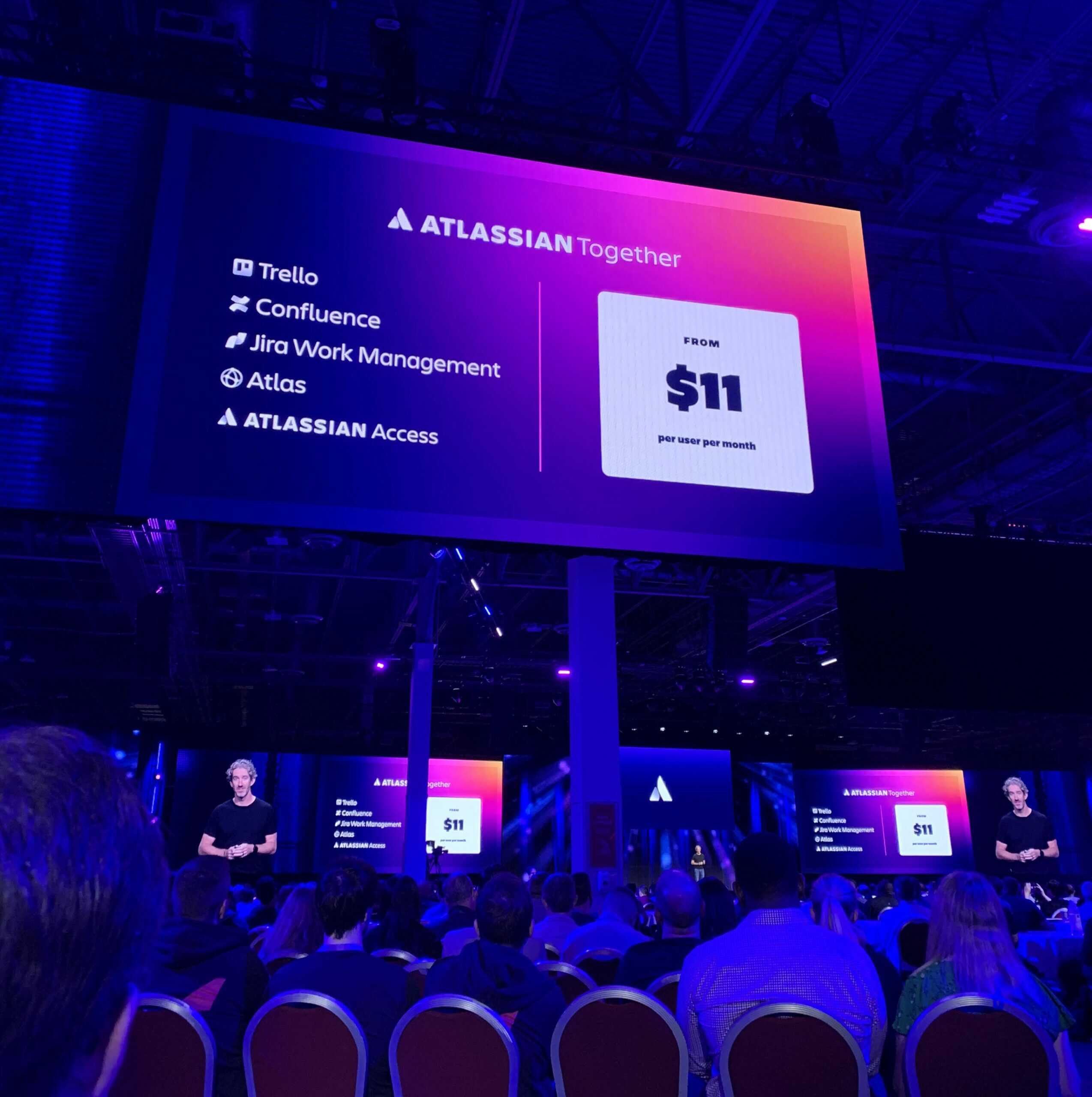 Accelerating innovation
Atlassian products are powerful enablers of teamwork. They boost productivity, efficiency and collaboration. The rapid uptake of LLMs such as ChatGPT is clear evidence that chatbots and other forms of AI are being embraced in business, not just for personal use.
In what many attendees believe to be the biggest news of the event, "Atlassian Intelligence" for Atlassian Cloud products, was announced. This AI capability will rely on a version of ChatGPT. Importantly, customer data will not be accessible outside of the company, a reassuring move that means that confidentiality is being taken very seriously. Although not yet available, Atlassian Intelligence will soon be embedded in many core products, starting with the cloud version of Confluence. It looks set to boost productivity and enable users to move more quickly through the information captured on the platform. This starts an exciting new era in productivity, going far beyond what automation can achieve in terms of efficiency gains. And, it will make searching for information more interactive: you can ask AI questions instead of having to hunt for data. It is being referred to as "your new virtual teammate," and we hope it makes it easier to navigate the vast quantities of institutional knowledge that are captured in Atlassian tools like Confluence.
Atlassian Intelligence will be available for tasks, such as:
Summarizing ticket comments in Jira
Creating tables of data
Writing JQL query using natural language
Creating more empathetic agent responses before a comment goes out
Mousing-over a keyword in Confluence to find out more about terms such as project names.
Used well, it will propagate the use of best practice approaches and increase standardization. We are sure you will want to know more about how Atlassian Intelligence will turbocharge your favorite Atlassian products, and whether it will be accessible to you. Head over to Atlassian.com/ai to find out more.
Atlassian Intelligence is not the only development that will accelerate processes. Now in Beta mode, Atlassian Whiteboards in Confluence will allow teams to collaborate on a digital canvas; even turning sticky notes into Jira tickets with a single mouse-click. For those passionate about turning thoughts into actions and ideas, then into product features, these time-saving initiatives will be very welcoming.
All of these advances are making Atlassian Cloud even more attractive to fans of the core products, and as time goes by the disparity between the choice and feature-richness of the Cloud platform and their server based counterparts is likely to grow. Team 23 as a whole provided ample confirmation of Atlassian's declared commitment to expanding and enhancing Cloud versions of its products, and offering new ways to leverage cross-product data.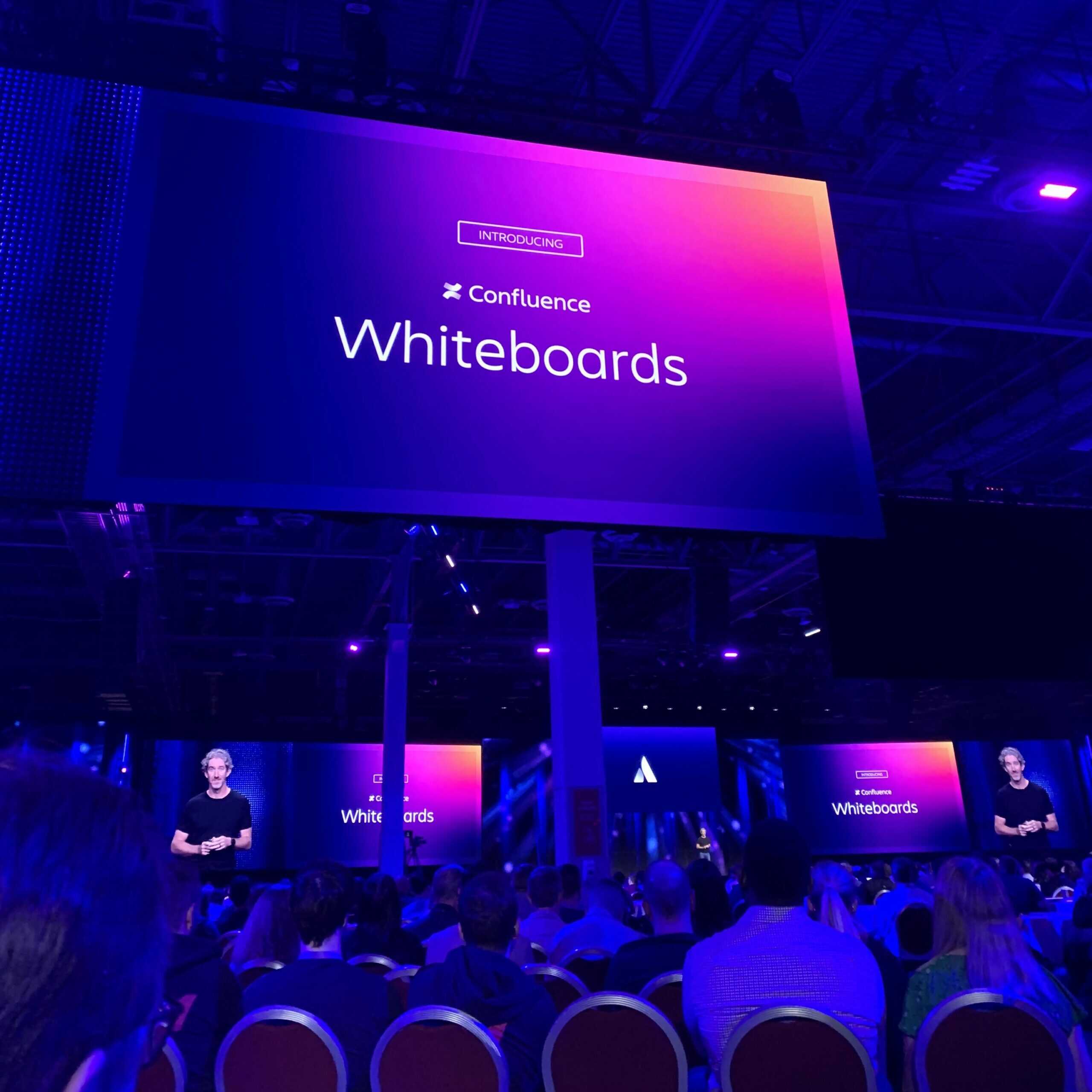 Richer content 
Another initiative that will enhance the experience for users comes in the form of smartlinks. It will be possible to draw content into help pages from Jira or Confluence, and even embed content from YouTube and other external sources directly on a page. Less context-switching for users and more of a seamless experience 'on the page' experience look set to make self-service help capabilities far richer and interesting. And it's in Jira Work Management that these become especially useful, helping business teams customize and style their content in their own unique way to showcase the personality of each team. There are also numerous predesigned templates and automations in Jira Work Management and the product is evolving rapidly to bring the power of Jira to business teams in a straightforward way. And it is popular. As organizations shift to Atlassian Cloud as a platform, there is a definite trend towards going 'all in' with Atlassian across the enterprise.
Enterprise Analytics
At Valiantys, were were especially pleased about the next phase of Enterprise Analytics, which is now accessible to enterprise customers on Atlassian Cloud. We have been exploring the capabilities of Enterprise Analytics with selected customers that are active in their use of Jira Align. Drilling down into data from across multiple products can provide insights that help leaders solve seemingly intractable problems. We have witnessed this with our customers and are developing our own practices to help organizations tap into their data on Atlassian Cloud. Enterprises that have their own business intelligence or data visualisation platform, such as Tableau, can use these in conjunction with the Enterprise Analytics by exporting the data from the Atlassian data lake. The ability to connect strategy to implementation and get a real-time view across teams holds great appeal to organizations working at portfolio level in a an agile at scale manner. The insights that can be surfaced by analysing data across multiple programs or projects can provide holistic visibility and is another way to break down silos and encourage cross-team, cross-functional collaboration.
Our colleague, Bryan Darr put together a short video summarizing the announcements made at Team 2023: