The great thing about the Atlassian ecosystem is it goes beyond the products to form a living community. The buzzing of partners and vendors during Summit makes the ecosystem a dynamic and friendly atmosphere to work in. The convivial spirit of teamwork translates to Atlassian customers leaving with a solution that is perfectly adapted to their use case.
We previously covered all the Atlassian product updates earlier this week, but that's far from the whole story. Here you'll learn what's new with Valiantys and Marketplace vendors.
Inside Valiantys
Our teams from France, the UK, Switzerland and the Netherlands met up in Barcelona, armed with knowledge on managed services, ITSM, Data Center deployments, and where to find the best tapas in the city. On the Summit's second day,  we invited around 30 of our clients to join us at a tapas bar after the day's activities to chat with us in a more casual setting.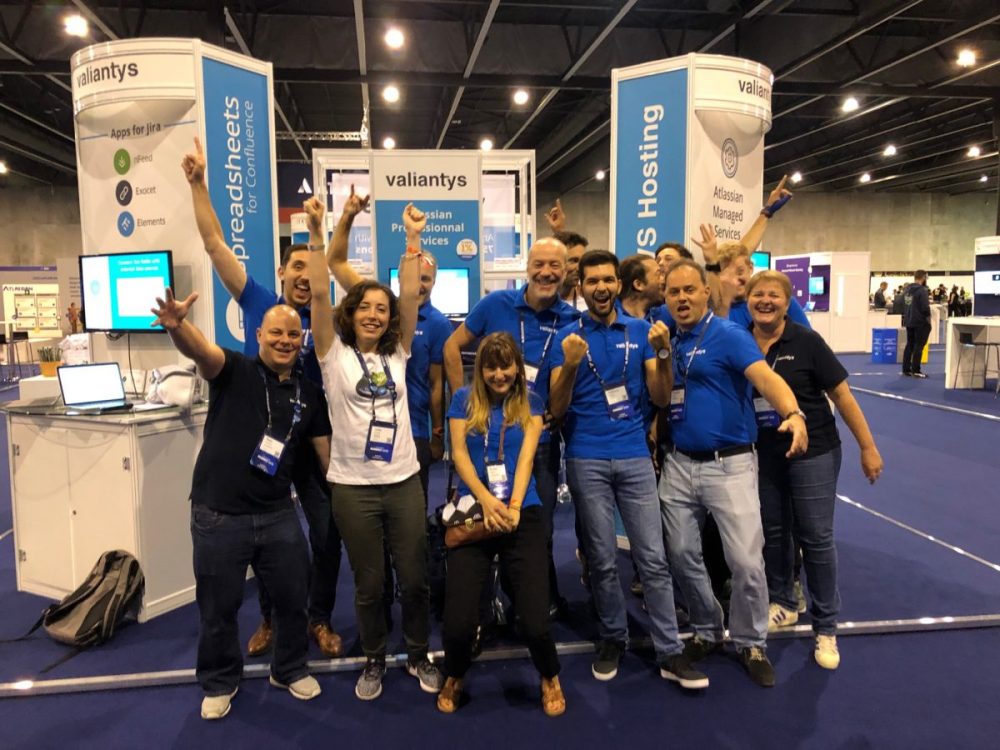 This year, Valiantys was proud to be one of four Platinum sponsors at the Atlassian Summit. It was a great opportunity to meet with different teams from around the world and hear more about their use cases with Atlassian tools. To add a bit of fun to the Summit, we held a raffle to give away a free ticket to the Summit in Las Vegas.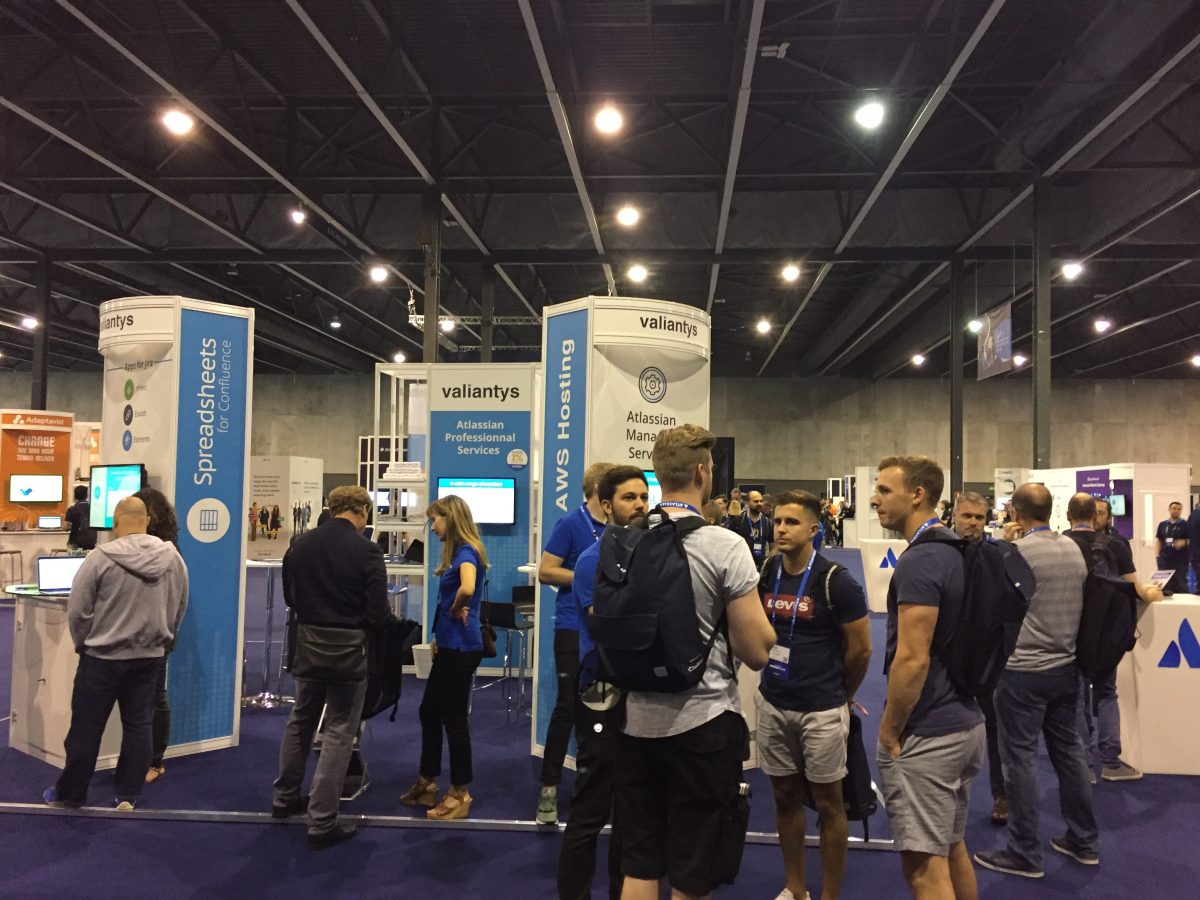 During the expo, our Valiantys Software team had a lot to showcase; they ran demos of Exocet's improved data panel feature (which permits admins to completely customize the way linked issues are displayed in the parent issue), Spreadsheets' new export and merge features, and Elements' use case for managing Definition of Done within Jira issues. 
Attendees also got a sneak peek at the upcoming nFeed 6.0, which provides admins with a completely redesigned experience and improved performance.
The team will be hosting a webinar on September 28th on how Exocet can easily streamline your onboarding process. You can register here.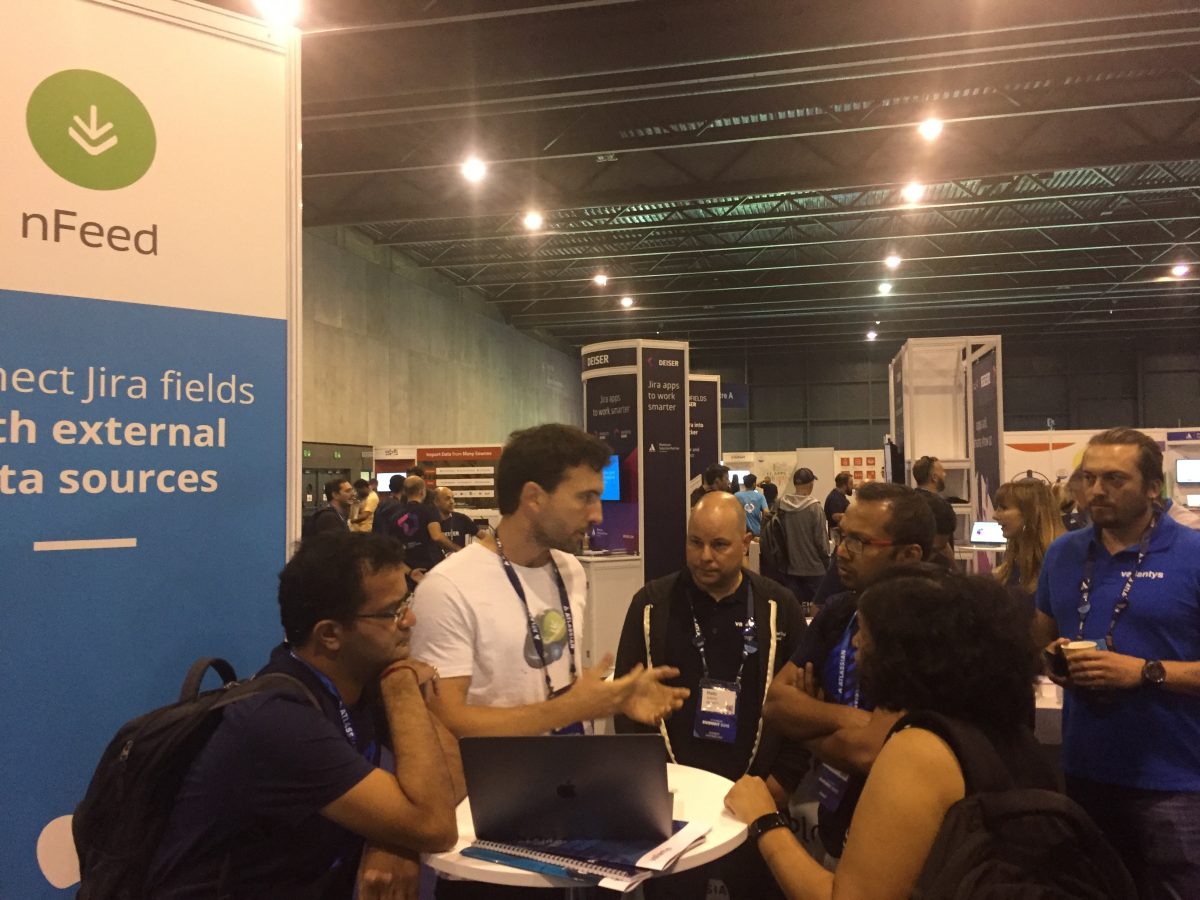 Our VP of Corporate Development, Lucas Dussurget, also gave a short talk to a packed room on what not to do with Jira, based on some colorful examples we've seen over our 12 years of practice as an Atlassian Platinum Solution Partner. This includes 1,600 issues in a two-week sprint, 10,167 sub-tasks under one issues, and 5,756 components – just to name a few cases.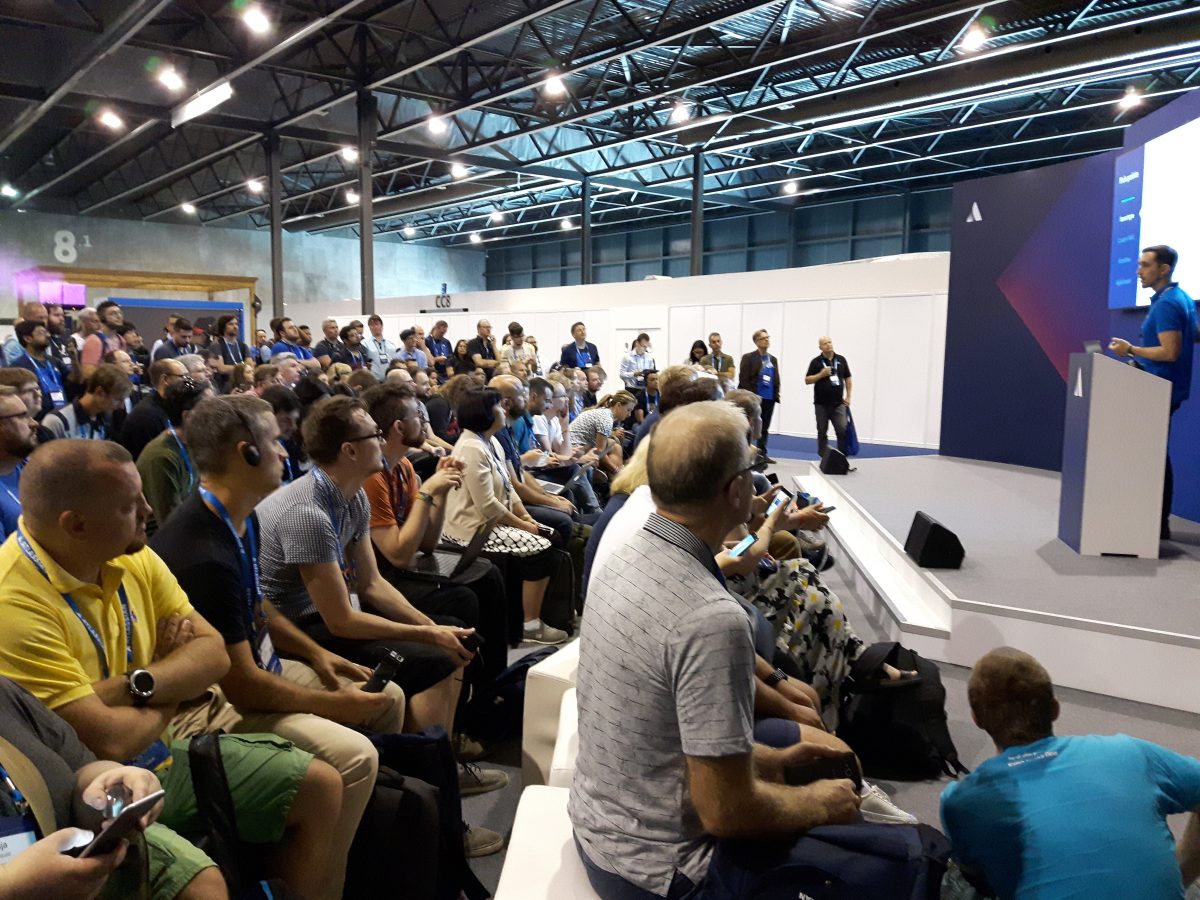 We're also pleased to announce Valiantys won two awards from Marketplace Vendors. From our friends at Tempo,Valiantys won the award for Fastest Growing Tempo Partner. Valiantys was also named Marketing Innovator in 2018 by Riada, in part due to our consultants undying love for Insight, which they've written about here, here, here, and here.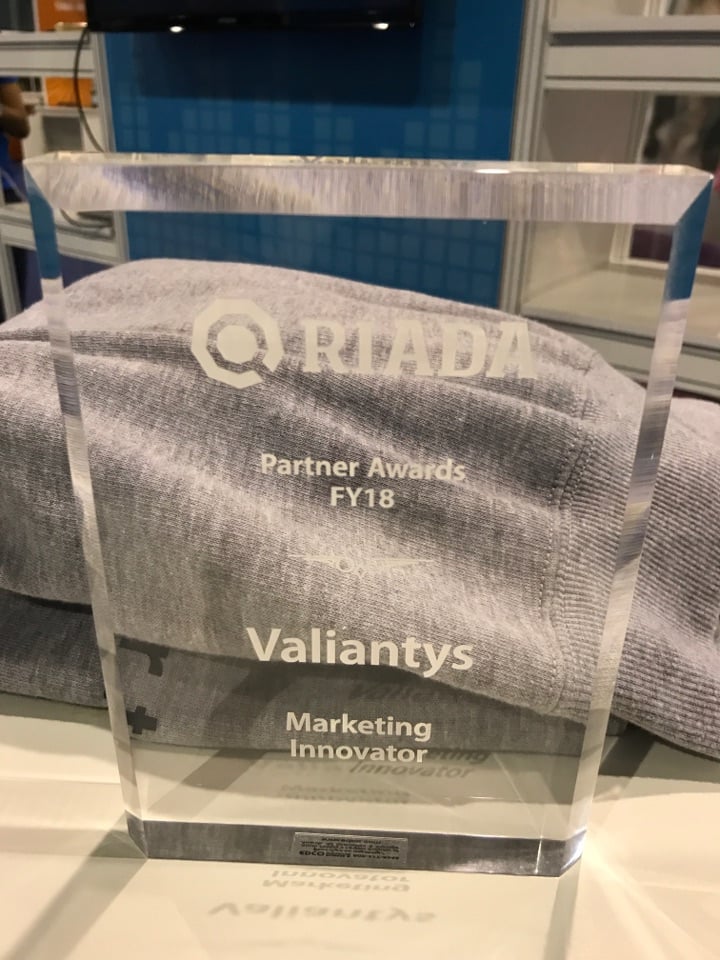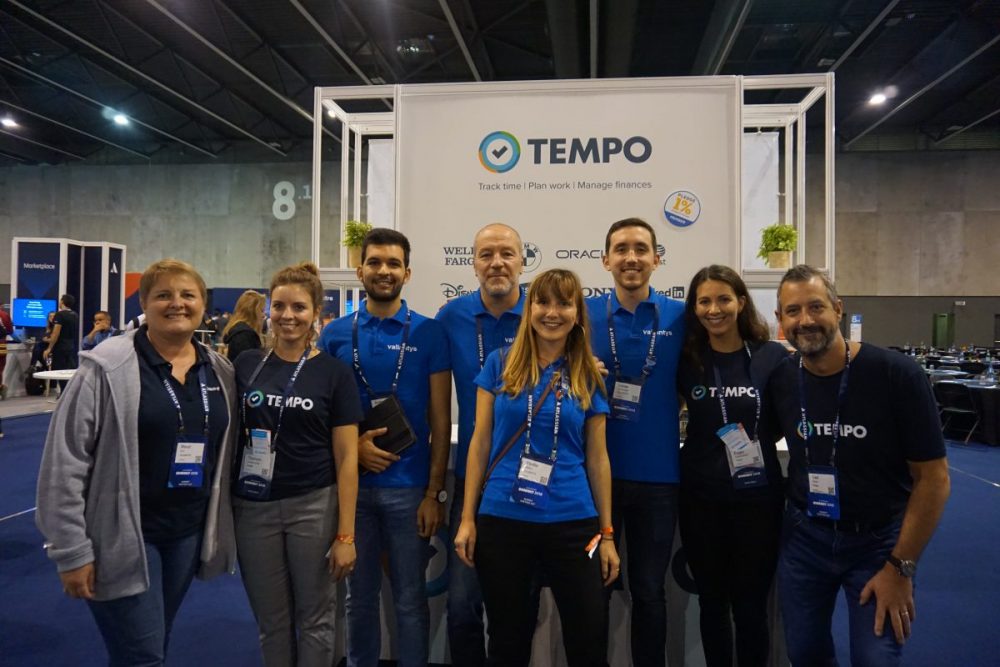 After all was said and done, no Atlassian Summit would be complete without a giant dance party at Bash. Valiantys was happy to participate: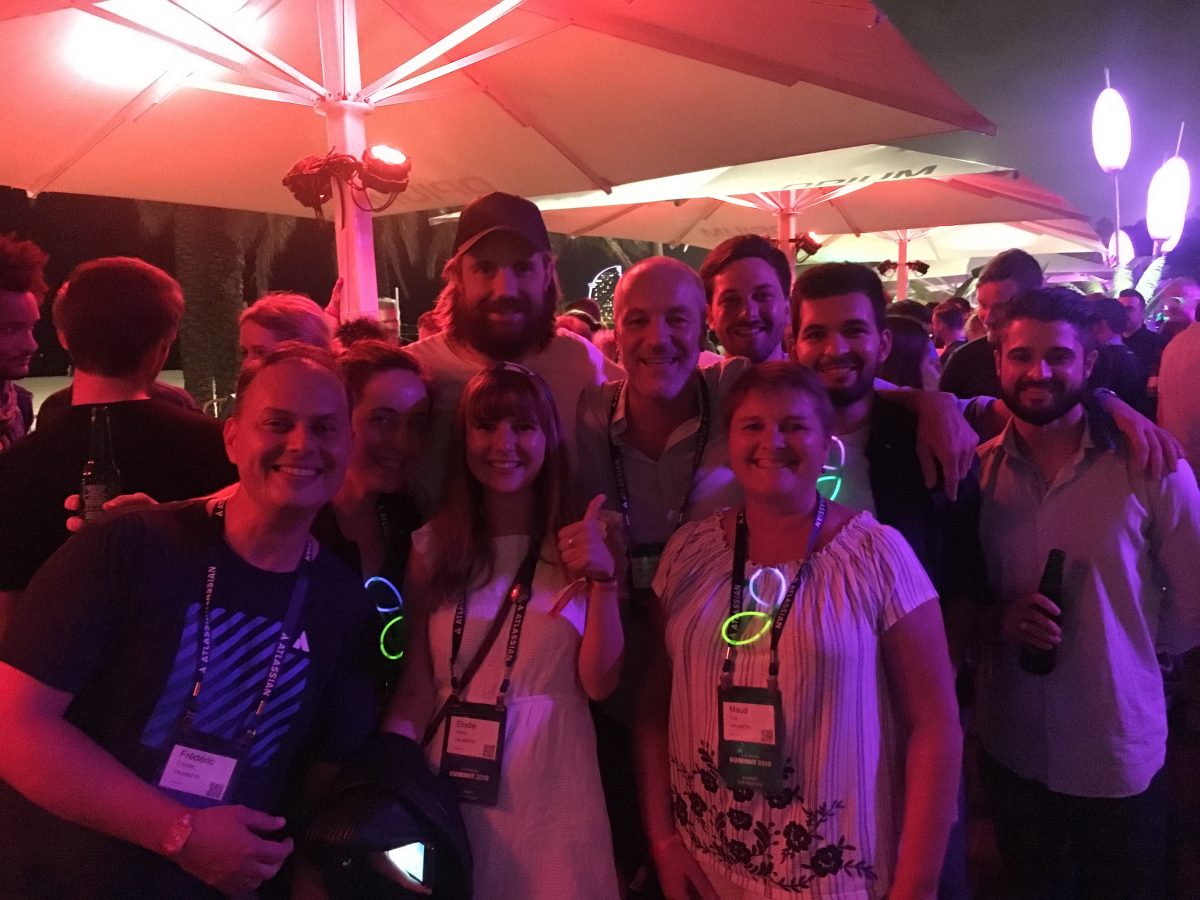 Let's rewind a bit back to the expo floor. Valiantys met up with some of the leading Marketplace vendors in the Atlassian ecosystem to learn about what's new with their products.
Inside the Atlassian Marketplace Ecosystem
The big news from Summit was the launch of Data Center approved apps. These apps have proven they are enterprise-worthy through undergoing a technical review, a performance check, and scalability testing while meeting certain criteria. Many vendors have been busy getting their apps Data Center ready in addition to developing their products.
Riada
Riada is the creator of the Insight app, an asset management solution for Jira. Their apps Insight and Insight Discovery are both Data Center ready.
They've been focusing on releasing new Insight integrations to easily import and synchronize with different asset management platforms.  They offer integrations with Amazon Web Services (AWS), Microsoft Azure, Microsoft System Center Configuration Manager (SCCM), Google Cloud, Snow Software and Service Now.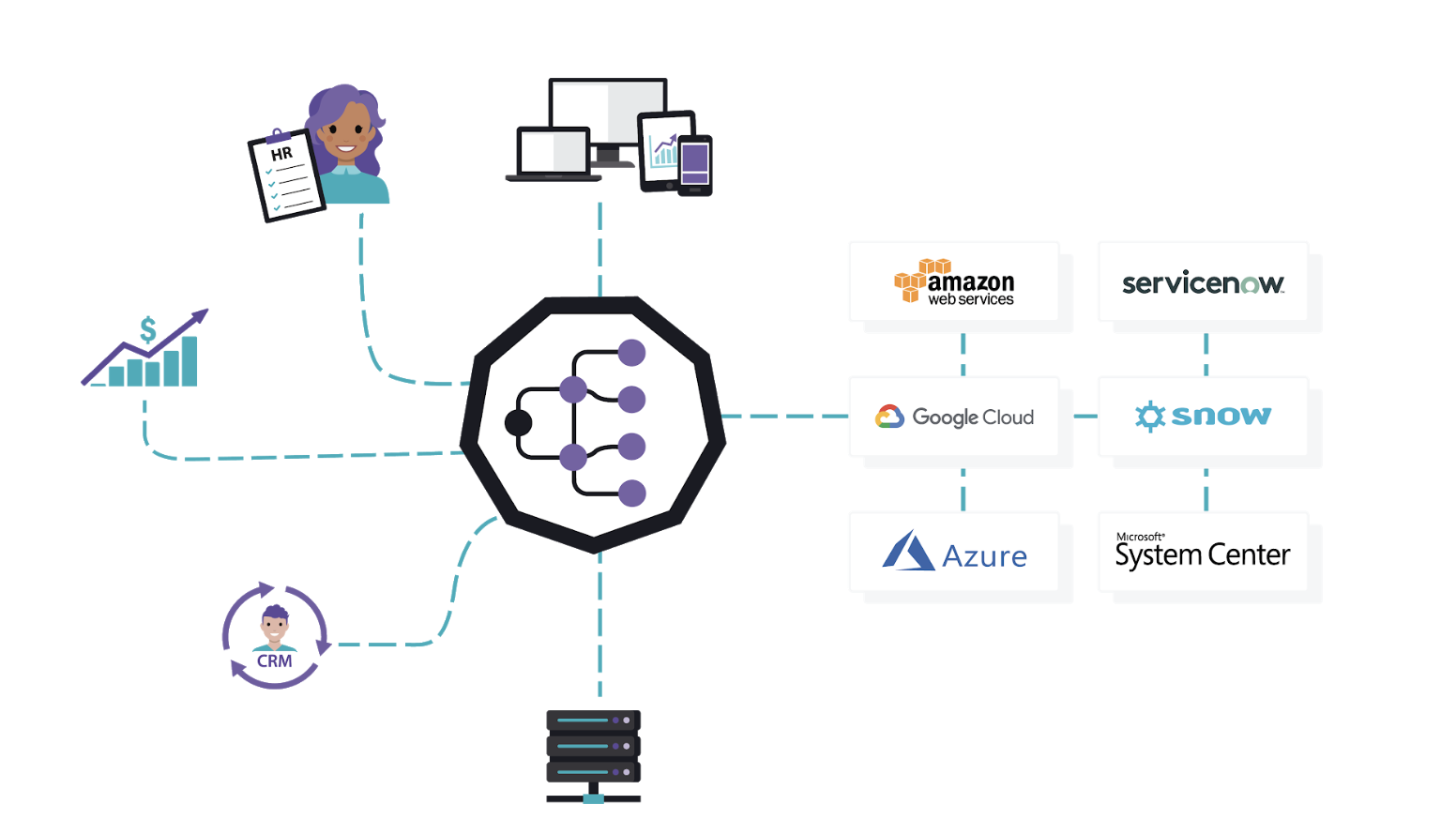 Their soon-to-be-released Report Manager will let customers create reports based on Insight Query Language (IQL), which they can save for later or share with others. It will also be possible to display reports on Jira dashboards or an HTML page of your choice.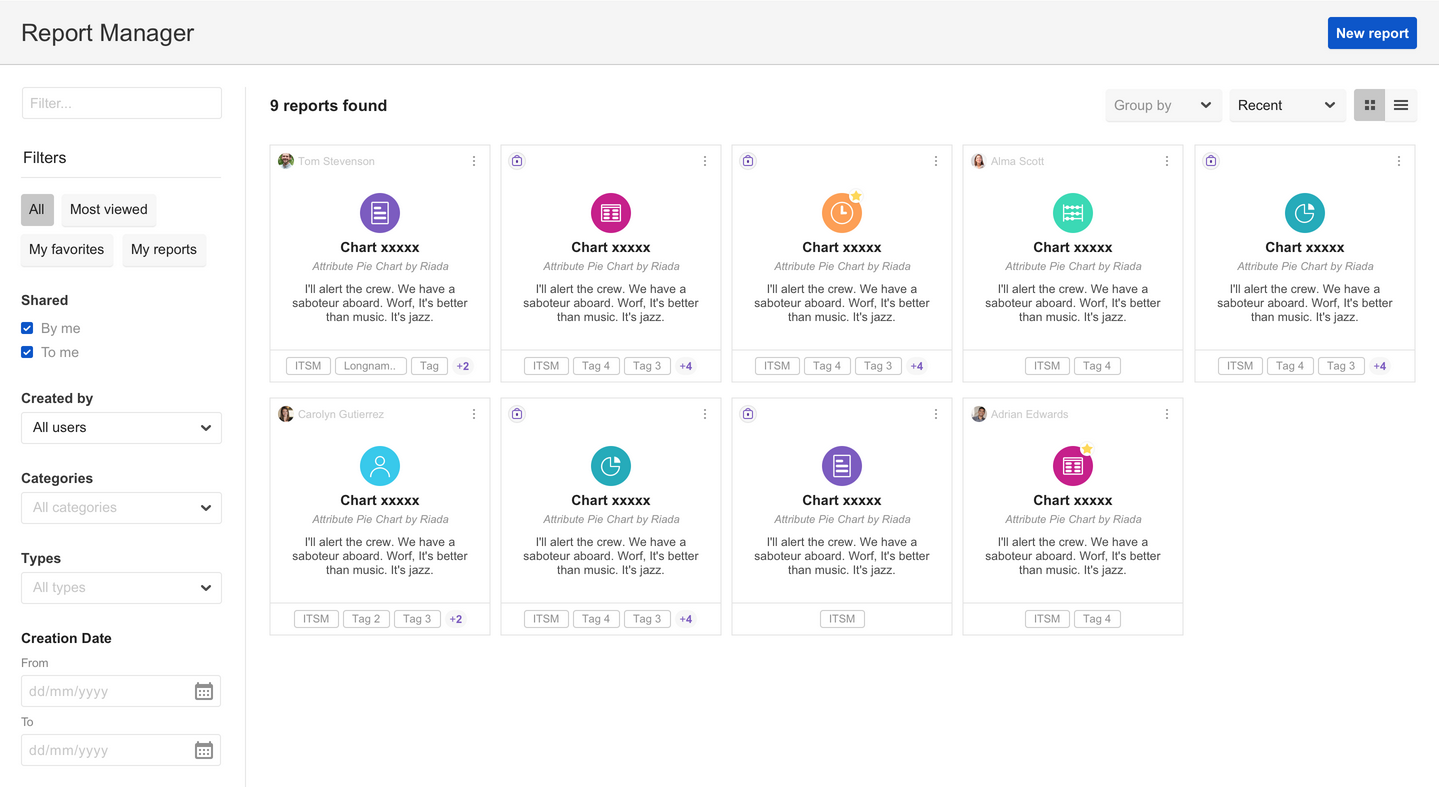 With Atlassian releasing an "Asset Management Integration Platform", Insight will soon be able to integrate with Jira Cloud in a better way to bring more value to future cloud customers.
Also on Insight's roadmap is to create business layers on top of Insight, making it more accessible to all teams. The business layers will offer templates for HR, CRM, GDPR, Facility Management, Webshop, Service/Product Catalogs, etc.
Xpand IT
2018 was full of exciting news and changes for Xpand IT's products, Xray and Xporter. Xray Cloud was released, and shortly afterward the products underwent significant rebranding and got new logos, websites and social media channels. Each app now has its own blog, so it's easier to find your test management or reporting content:
Last but not least, right before the Atlassian Summit both apps got their Data Center versions approved by Atlassian.
Xray is a mature and complete Test Management solution, but the work is not over. Two of the main features for the initial version of Xray Cloud include:
Test Coverage (what's the point of having all tests and executions in Jira if you aren't able to comprehensively see the coverage status of your requirements?)
REST API (for users to access test information and for importing execution results and test specs)
Tempo
Tempo attended the Atlassian Summit in Barcelona as a Diamond sponsor, where they announced several new products to enhance the Tempo suite's service and performance.
The Premium Success Program is a new extended service offering that expands the basic service experience with multiple benefits for enterprise customers and customers who need mission-critical support.
Tempo was also a launch partner in the Atlassian Data Center Apps program, with Tempo for Jira apps officially supporting Jira Data Center deployments.
Finally, Tempo was proud to present Tempo Connect, a new product that connects their cloud products to other business tools. Tempo Connect's first integration is with QuickBooks, which allows companies to run payroll and billable hours with secure data from Tempo.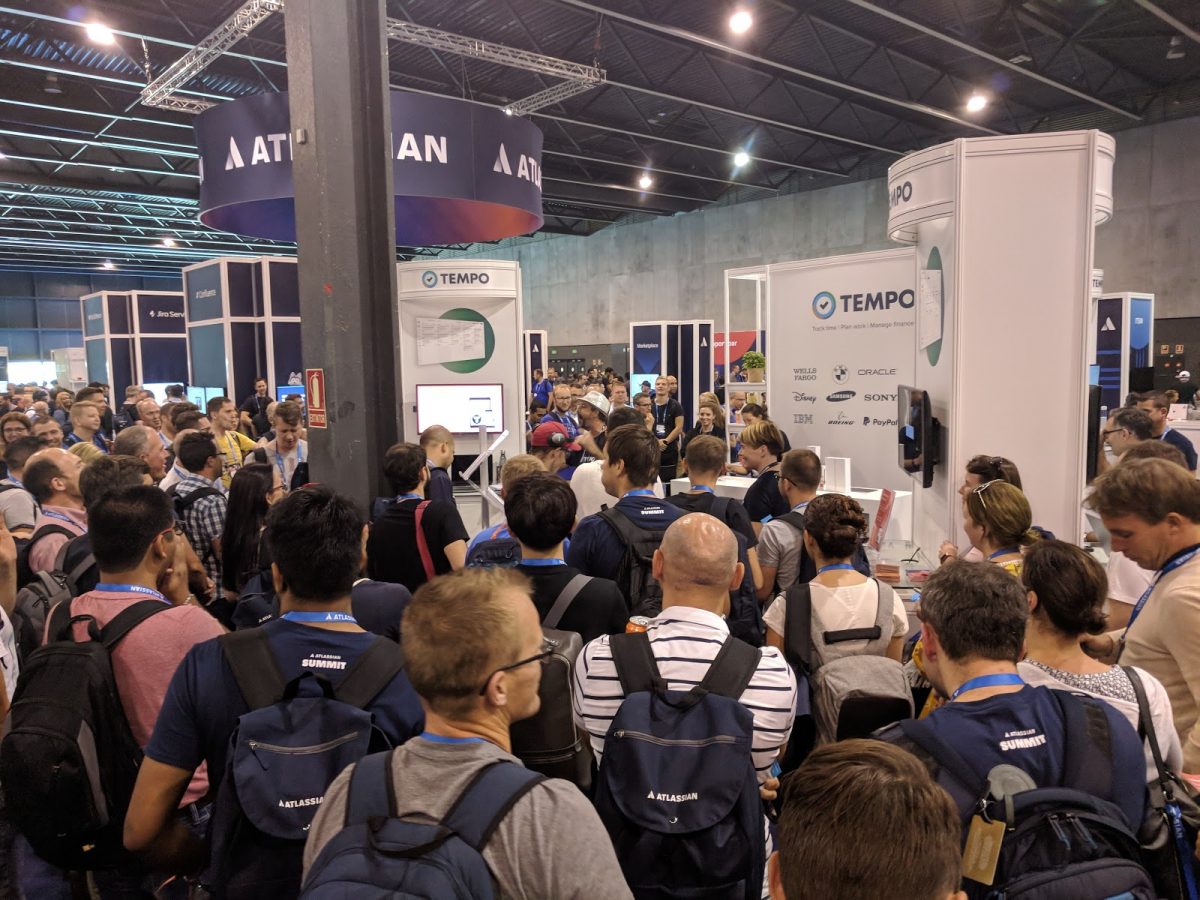 EazyBI
The new eazyBI 4.6.x release includes:
The ability to import Portfolio for Jira custom fields from the import settings page.
The same dimensions in both rows and page filters. For example, you could use time/month dimensions in the rows and also the page filter to show only the last quarter.
Incremental REST API and SQL imports, resulting in quick and effective data updates from external data sources.
A new eazyBI calculation editor which supports syntax highlighting and context sensitive MDX autocompletion.

Improvements for performance and error debugging
There are also several notable improvements in the eazyBI user interface:
You can hide available dimensions in the report editor to maximize the chart building area and remove distractions.
The "Measures" dimension is now in the rows by default and cannot be removed (because without measures, there would be no data to display…).
The full changelog is available here.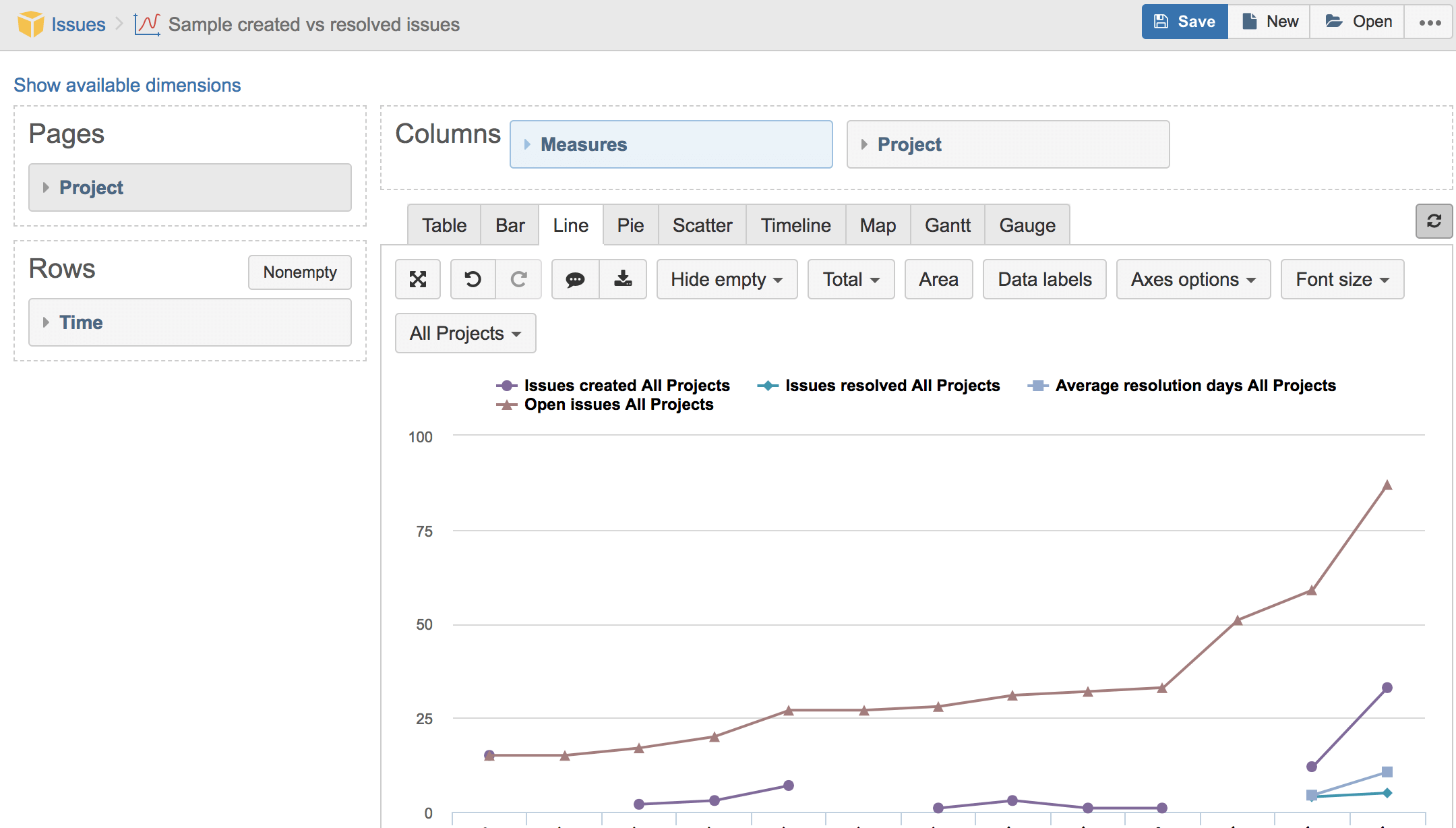 Comalatech
Comalatech's Workflows and Publishing apps are now Data Center approved.
Coming soon: Workflows builder will have a new feature which makes workflow creation by non-technical people possible. The new visual builder with a graphical interface allows you to create workflows using text boxes and drop-down menus. You can add/edit a task, change a state, add/edit a transition. You can also customize the colors of the modules.

Deiser
Profields 6 now includes bulk operations for projects, similar to Jira's bulk change at the issue level. You can edit components, categories, project leads, and more in a few click rather than over several hours.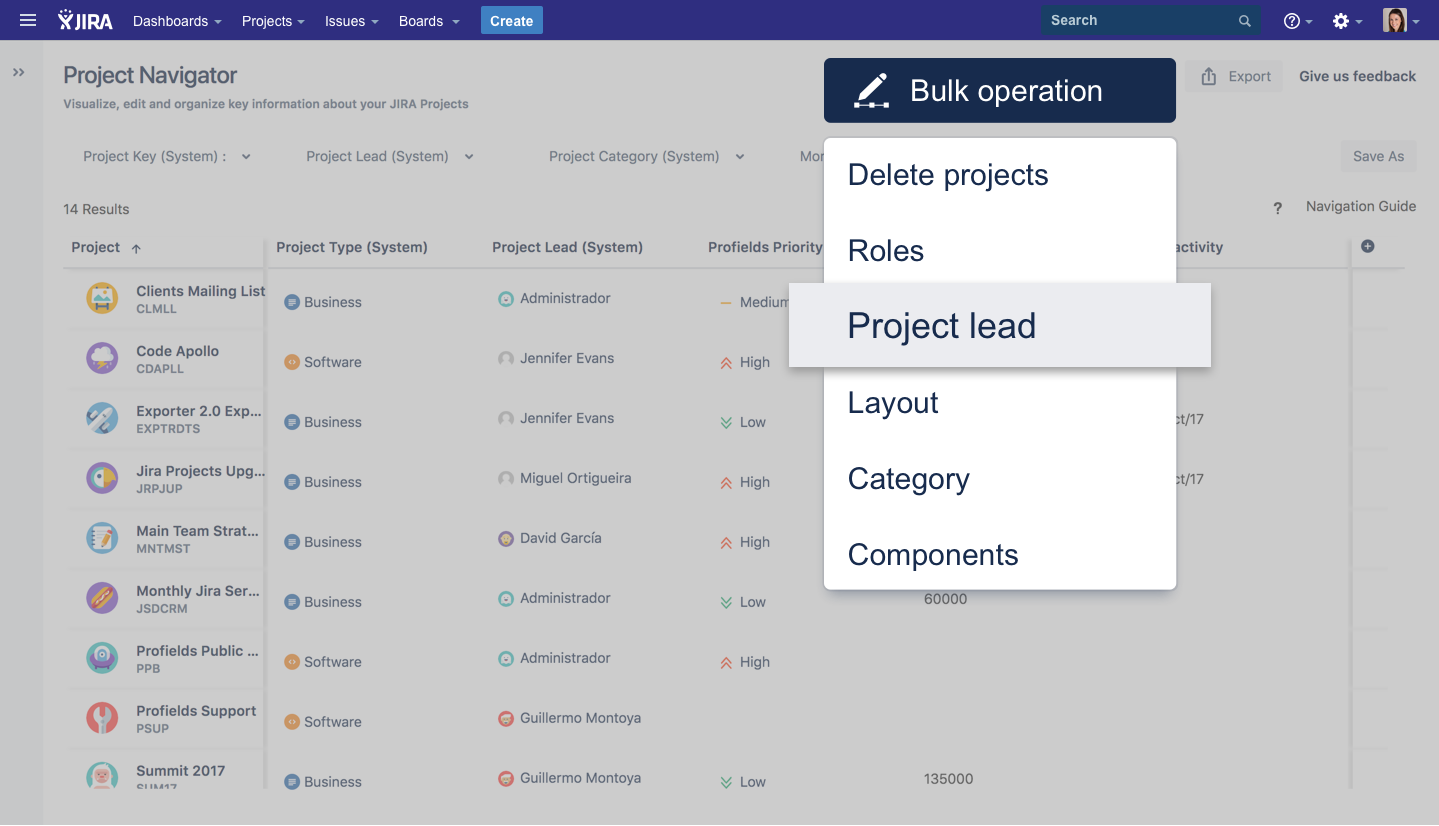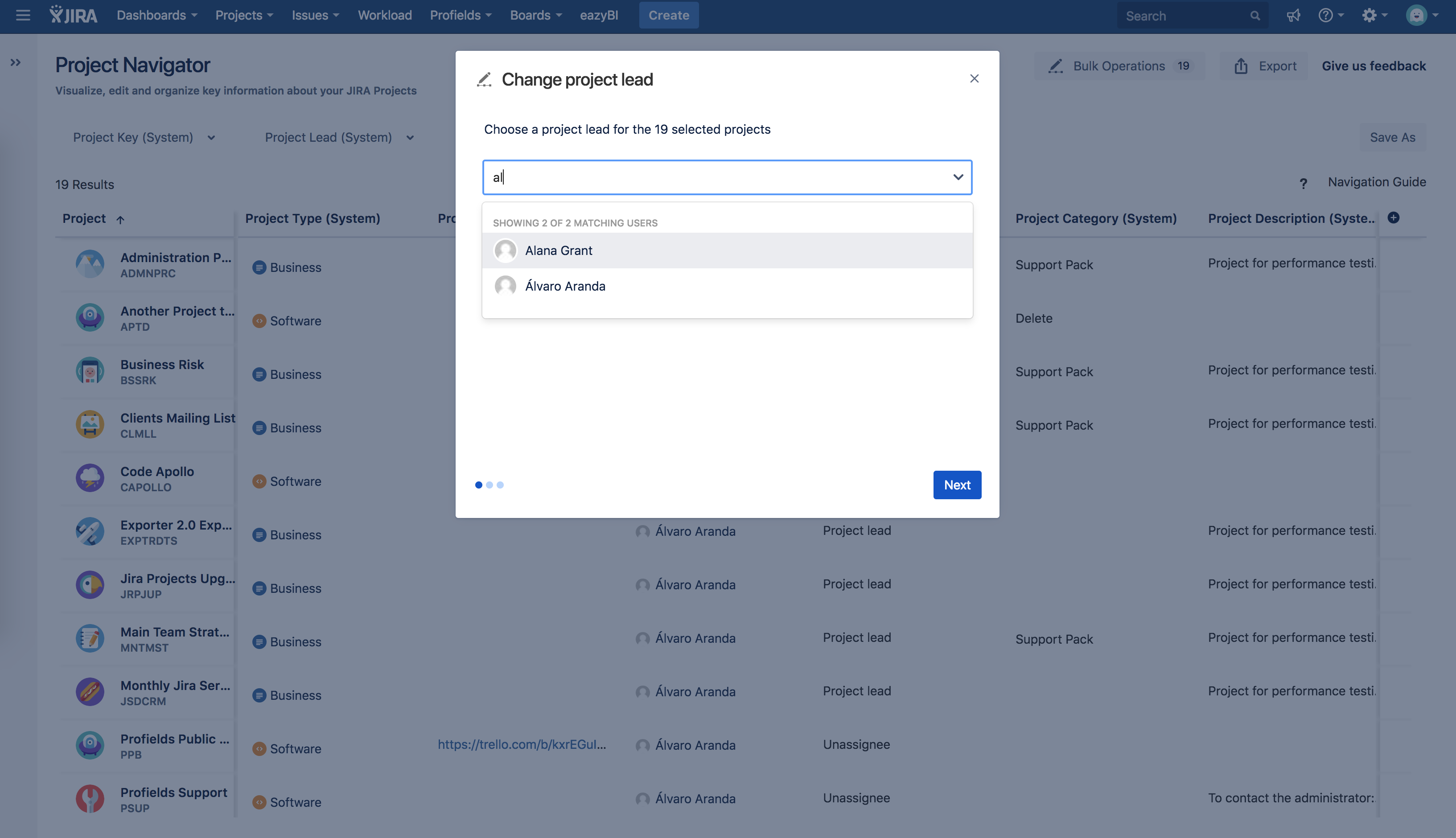 Both Deiser's Profields and Exporter apps are Data Center ready.
ALM Works
ALM Works is proud to report all their apps are Data Center approved.
In the new version of Structure 5.0, there is a horizontal scrolling bar at the bottom allowing you to build Structure with as many columns as you wish. This was previously limited by the size of your screen, but now it is easier to see the status in projects.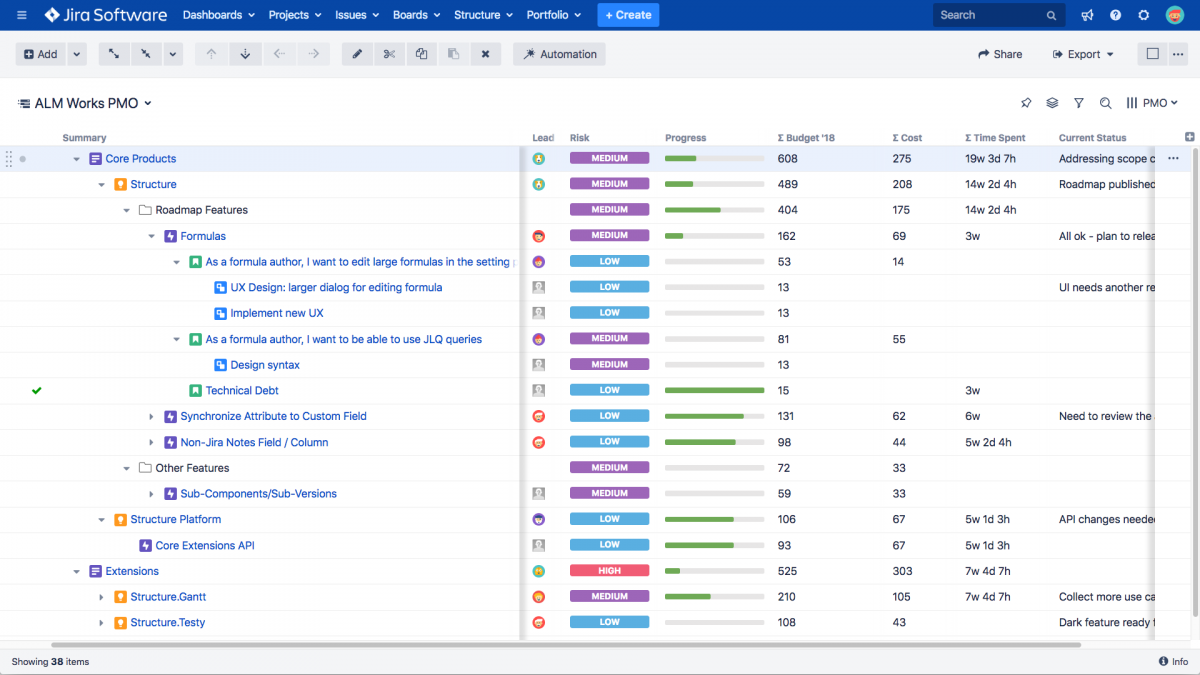 Want to try the beta version of Structure Cloud? You can sign up for their early access program here: alm.works/ceap
Gliffy
Gliffy is a highly reputable Confluence and Jira app that provides a stunning visual planning, collaboration, and execution experience.  They announced two new products at Summit: Gliffy Project for Jira and Gliffy Diagram for Data Center.
Gliffy for Data Center is an official Atlassian Data Center approved app, so you will have an uncompromising diagramming experience in Data Center environments. They're providing premium support, giving customers double the amount of support time and a committed response time on application down issues.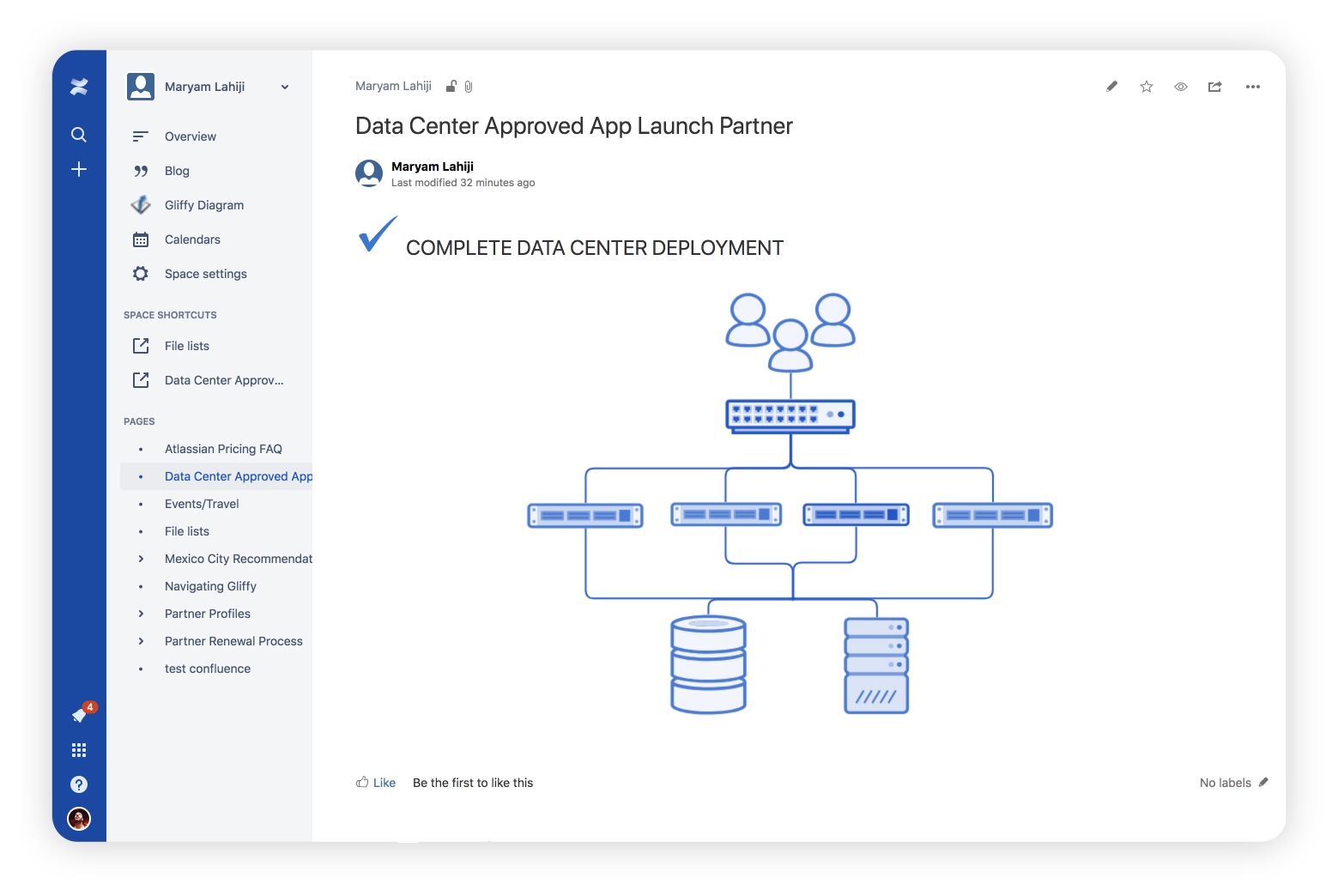 Gliffy Project (GP) empowers teams to build better products visually by quickly turning diagrams into Jira tickets in just a few clicks. Extensive research has shown that leveraging visuals during the sprint planning process improves clarity, confidence, and connection. GP enables scrum teams to use any diagram, whiteboard, photo, screenshots, etc., to drive a Jira project. GP has shown to facilitate teammates to ask and answer better questions earlier and improve project documentation.
K15t
Here's what's new with the K15t team:
Refined Wiki
RefinedWiki showcased their recent major releases for RefinedTheme for Confluence Server and RefinedTheme for Jira Service Desk Server. Both of these popular apps now include two additional levels of structure (known as sites and categories), as well as an updated layout editor, more definable permissions and an overall sharper UI.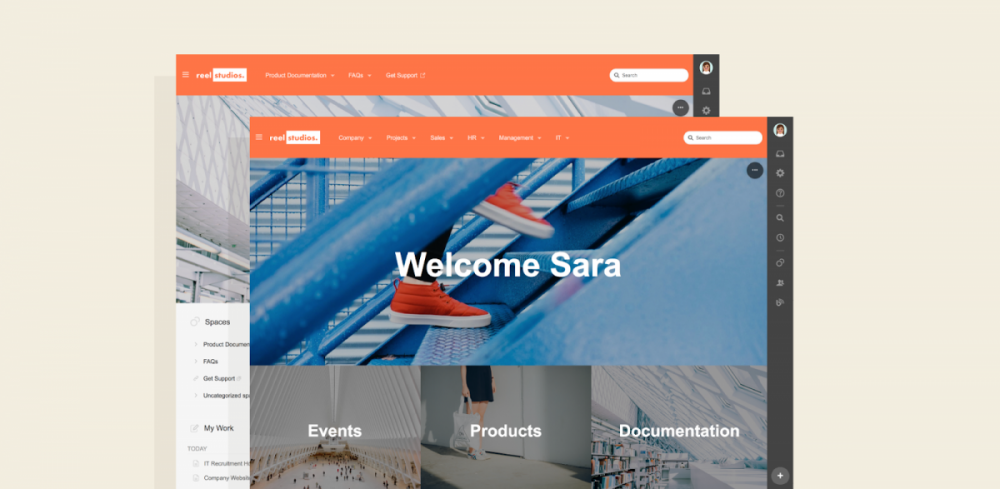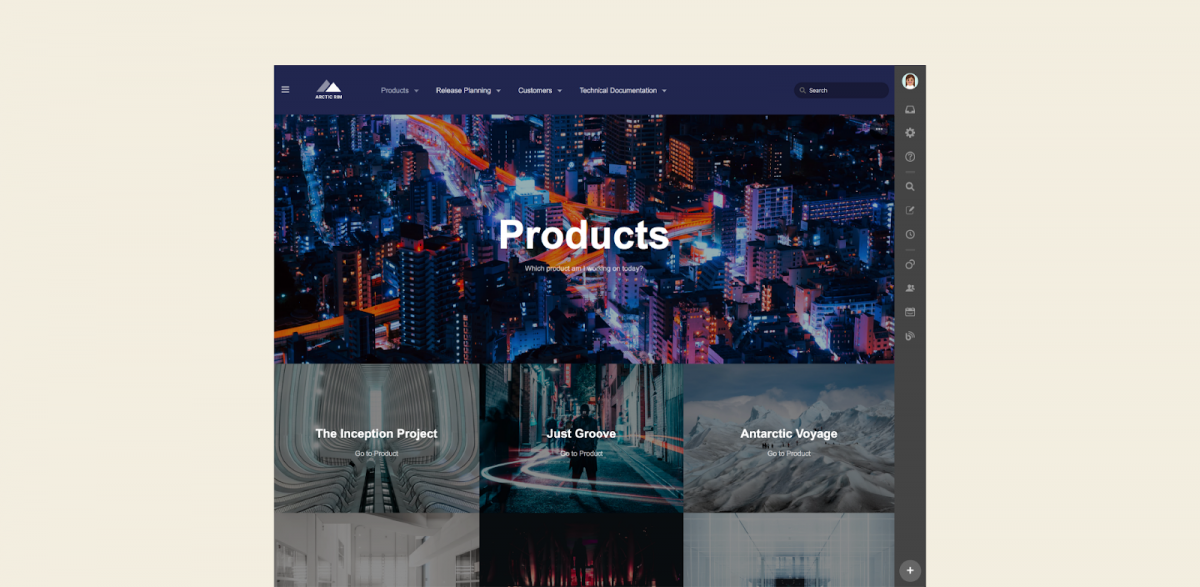 Two examples of Confluence instances using RefinedTheme for Confluence Server.
For Cloud, RefinedWiki introduced custom domains for RefinedSites for Jira Service Desk. Users can now access a support site using RefinedSites via a custom domain. E.g., Example Company can direct users to the site support.example.com to get IT support.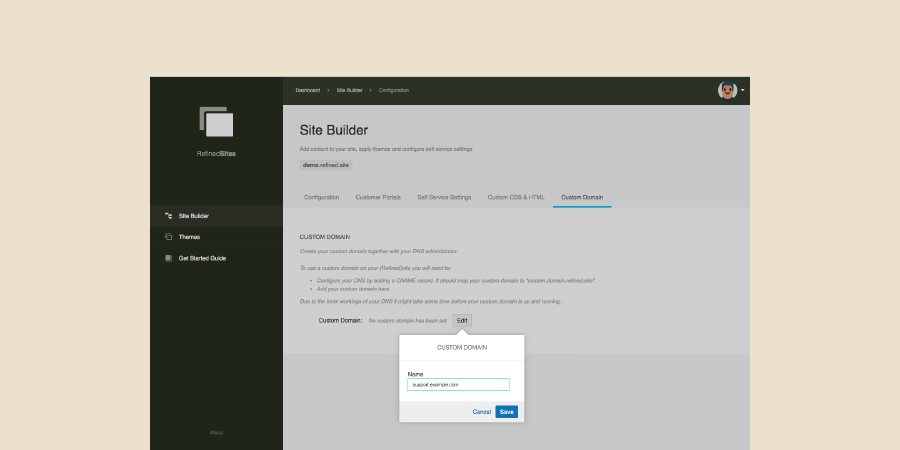 Configuring a custom domain for a RefinedSites for Jira Service Desk support site.
The Data Center version of the apps can be found here. 
SoftwarePlant
The BigPicture 7 launch is coming soon, and it introduces both new features and improvements. Here is what you can expect:
A new, SAFe-compliant Roadmap Module in BigPicture for Jira Software Server users
For your short-term planning needs, the Roadmap from BigPicture 6 will now be available as a Board Module
A new Scope Module for managing your scope or backlog, whatever your chosen product management methodology
A Risk Module for adding custom information to your Risk Cards
This is only the beginning, as SoftwarePlant has BIG plans for BigPicture 7.  A completely new Portfolio Management Module, a full Gantt chart overhaul, and further improvements for SAFe practitioners are just some of the things in the pipeline.
BigPicture can be found for Data Center customers here.
Spartez
Spartez recently developed the Chat for Jira Service Desk app, which is a livechat solution that fully integrates with Jira Service Desk. With Chat for Jira Service Desk, you can be closer to your internal and external customers, meaning faster request resolution and higher customer satisfaction. We've written more about this app here.
It now comes with IBM Watson Assistant integration and chat-like experience for agents.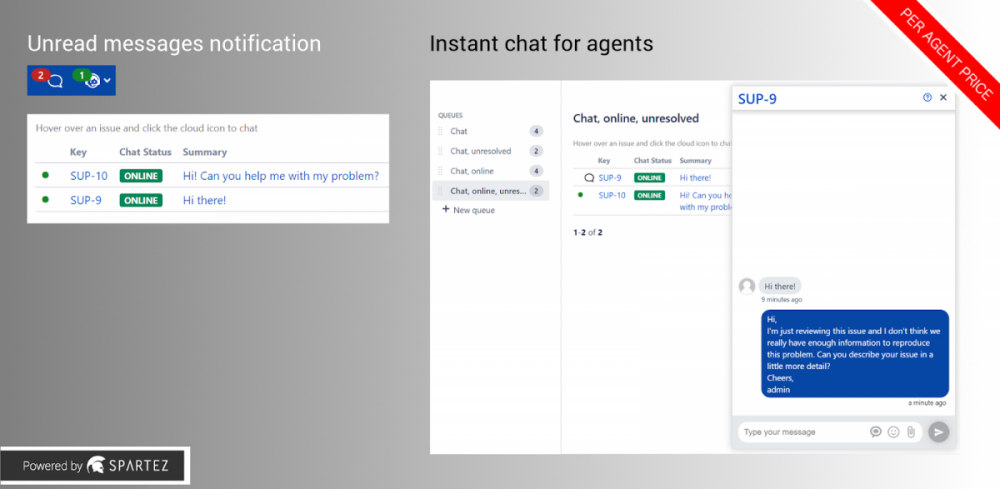 At Spartez, after few weeks of testing they had 30% more issues, which translates to more prospects and more engaged customers.
If you like the app, check out per agent pricing. It may be important if you have a big Jira instance and just a few Service Desk agents.
Spartez has four apps on the Marketplace that are Data Center ready.
Next stop: Las Vegas
That's a wrap for the Atlassian Summit 2018! The next Summit will be held in Las Vegas on April 10-12, 2019, and you can count on Valiantys to keep you updated on all the news. Until then, you can subscribe to our monthly newsletter to remain informed of all the fast-paced changes in the Atlassian ecosystem.