Personally, I've never had to work without the marriage of Jira Software and Confluence already in existence. From my standpoint as Content Manager, Confluence is completely mission critical for a place to host and collaborate. Thus it comes as a bit of a surprise that many of our clients start with Jira Software or Jira Service Desk without adding Confluence – even though the extension to Confluence is logical not just for marketing teams, but for development and IT teams alike.
Jira is a great product to manage multiple processes, in that it helps define who is accountable for a task, the workflow and the time frame for when the project will be completed. Yet Jira's interface isn't made for diving deep into the details of projects – for that you need a tool that lets you explain the what, why and how of your projects.
This is exactly what Confluence was designed to do. Welcome to a new way of collaborating as a team!
Confluence for granular reporting
The synergy between Jira and Confluence at the core helps break the silos between developers and the rest of the company's departments. In Jira Software, the workflow might be evident to the internal team, but what is the best way to communicate the team's progress to colleagues in other departments?
Confluence offers some options to facilitate communication across teams. With the Status Reports blueprint, you can share a snapshot of your team's progress by either choosing the fix version or creating a customised report based on JQL. Confluence automatically creates the report, which you can modify to suit your needs. Likewise, the Change Logs blueprint brings greater transparency to what changed between versions. It is easy to publish quick internal notes, which can be consumed by team members who do not use Jira.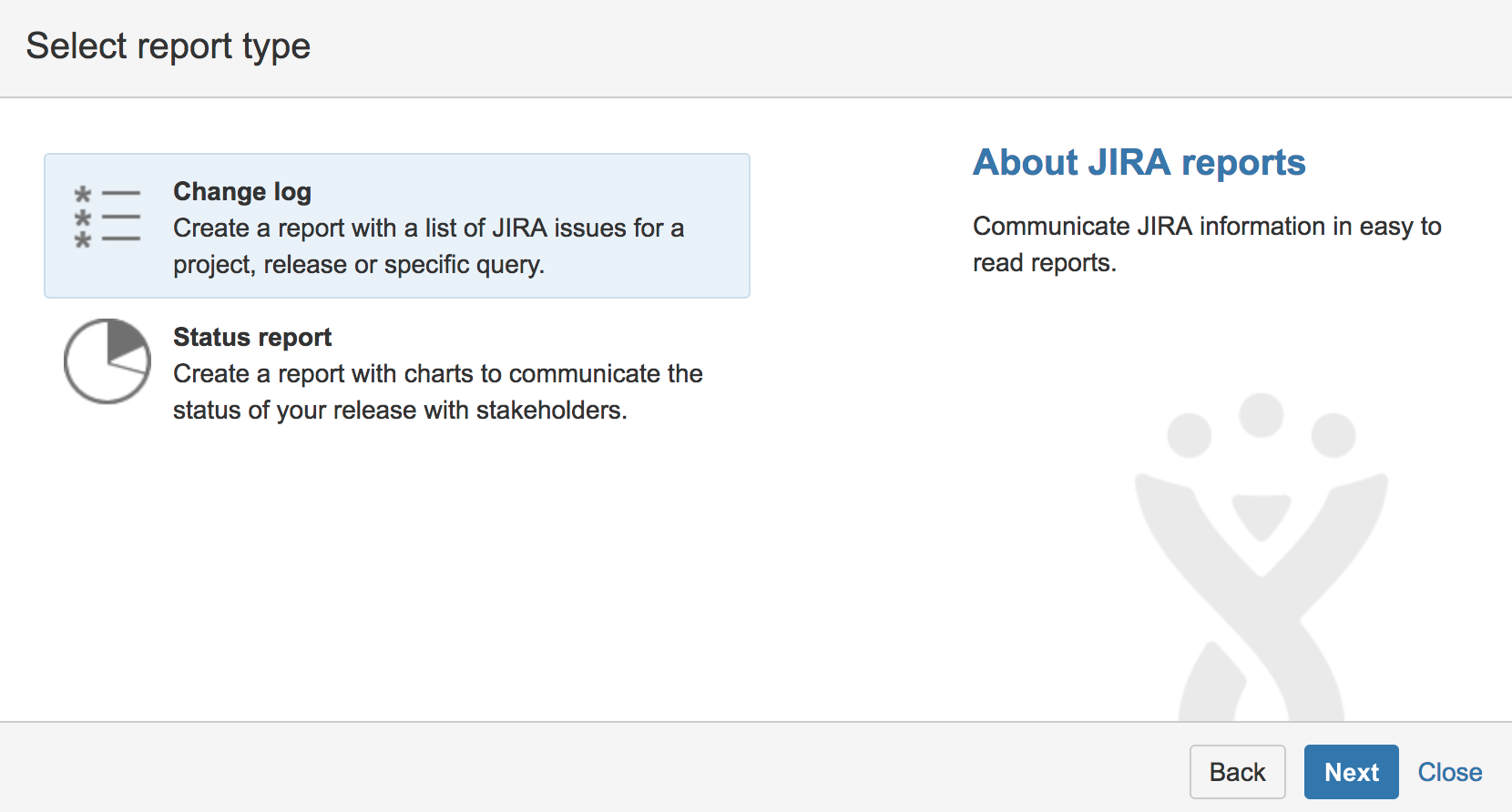 If you need to expand upon your Jira issues in Confluence to dive deeper into the content, you can use the Atlassian Marketplace app 
Exocet
 to create Confluence pages which are directly linked to Jira issues. For example, as Content Manager I will assign articles to writers in Jira, and through the linked issues the writers can host their article in Confluence. 
Confluence for requirement management
Quite frankly, Jira is not adapted to the vast amount of information that needs detailing for your projects' requirements. You can put content in the description field, but it's not very flexible and a bit of an eyesore for users who need to absorb a lot of information.
Requirement management is reliant on being as precise as possible: How will you detail your user stories? How can you explain the user experience and design? What are the key details?
With Confluence, you have unlimited space and flexibility to give the necessary details to all your team members. To get started, you can choose the Product Requirement blueprint in Confluence to define and track the requirements for your new product or feature. This is helpful to ensure you're including all the right information:
A high-level overview of the requirements for an easy reference.
A table to outline goals, background and strategic fit.
A table to define all the individual user stories.
A clear explanation of the user experience and design.
Questions and outcomes resulting from the requirements.
As well, Confluence creates a shortcut between Jira for direct access to all your requirements. At any rate, more tips on best practices for requirement management can be found here.
Confluence as an ITSM solution
While Jira Service Desk is a powerful ticketing system, no team wants to be overwhelmed with tickets. No one is thrilled when Monday morning rolls along, you launch Jira and realise that you have seven tickets – all of them asking the same, basic question.
By integrating your Jira Service Desk and Confluence, you can create a knowledge base and direct your users to helpful articles, such as how-tos and FAQs – ultimately setting up a self-service desk where clients can get help on their own. You can therefore deflect tickets before they clog up your boards.
Likewise for your internal IT teams, you can use Confluence to host runbooks and other internal documents to make sure everyone is on the same page and even improve the onboarding process.
Confluence as a game changer
It is evident that integrating Confluence with Jira provides transparency on product requirements, reports and roadmaps – a feat which is not easy at the enterprise level. Yet suddenly, collaboration becomes seamless under a tool which is geared to organise and centralise.
If you're not using Confluence alongside your Jira Software or Jira Serivce Desk, you're missing out on a world of opportunities to improve your teamwork! More information on Confluence's functionalities for 6.0 and higher can be found at this link. If you think you'd like to take Confluence for a spin, get in touch with our Atlassian certified consultants to discuss how to customise Confluence to your team's needs.