Valiantys has been a sponsor of the Atlassian Summit for six years already! This year was no exception to new announcements and surprises. These chronicles will tell you all about the highlights of the event, from the main announcements to the news in the ecosystem. Plus we will give you our analysis about them. Let's go for a new edition of the Summit Chronicles!
Atlassian Summit: San Jose here we come
The 6th edition of the Summit took place from the 9th to the 11th of September in a brand new conference center in San Jose.
"Teams" was the keyword of this Summit. Software teams, IT Service teams, any teams… This year Atlassian's aims at helping all kind of teams to collaborate and produce both more and better.
Over 2000 persons attended this event. Despite the low participation of European companies, we were glad to live this event with two of our French clients.
Conferences program gets better every year: this time, over 120 conferences took place within two days and around five main tracks – included one dedicated to the deployment of Atlassian products in large companies. Valiantys held a conference about SLAs and metrics in JIRA Service Desk.
Keynote: ambitions and key figures
One hour after the opening of sponsors hall, the keynote was opening the Summit.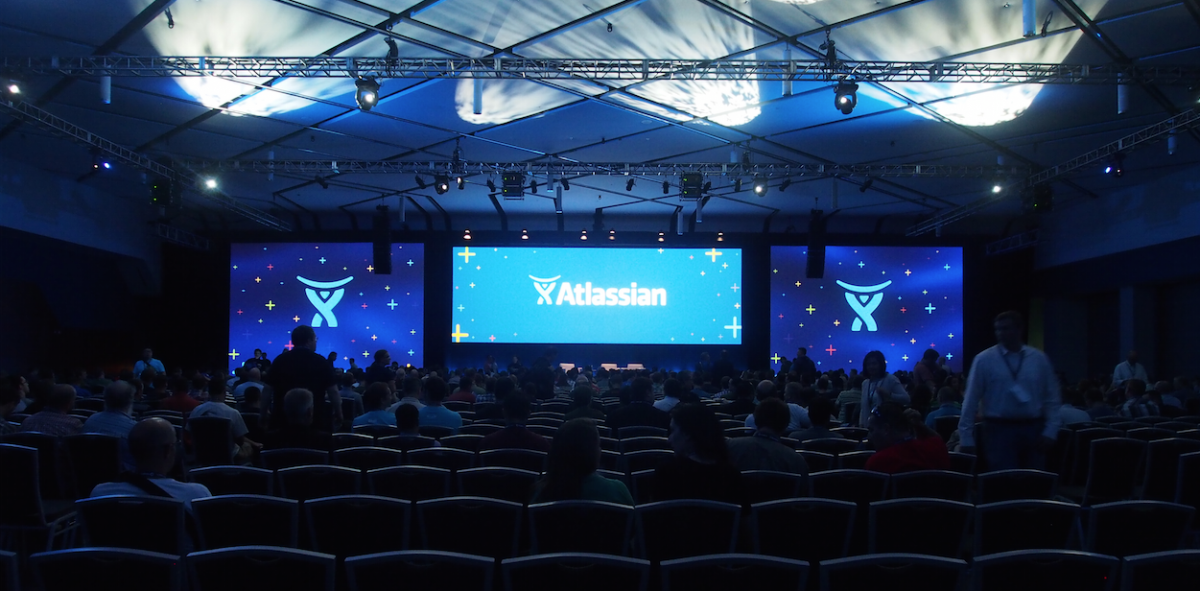 The two founders and co-CEOS Mike Cannon-Brookes and Scott Faquhar exposed their vision for Atlassian: extending the positioning from their primary ALM market to all team collaboration changes in companies. Indeed the Australian software publisher keeps growing at a fast pace, as highlight these figures :
over 1000 employees spread accross the Sydney, San Francisco, Austin, Manilla, Ho Chi Ming, Amsterdam and Tokio offices
over 40 000 customers worldwide, including 85 of the Fortune 100
 Offers : 5 major announcements
[youtube_sc url="https://www.youtube.com/watch?v=svpodWAFsDE" title="La%20keynote%20de%20l%27Atlassian%20SUmmit%20en%207%20minutes"]
1-  JIRA Portfolio
This year the major announcement was the release of JIRA Portfolio : a brand new JIRA add-on designed to connect strategic planning with operations. JIRA Portfolio proposes resources management features, with a multi-project, multi-teams coverage. An interesting first step for Atlassian in the area of capacity planning.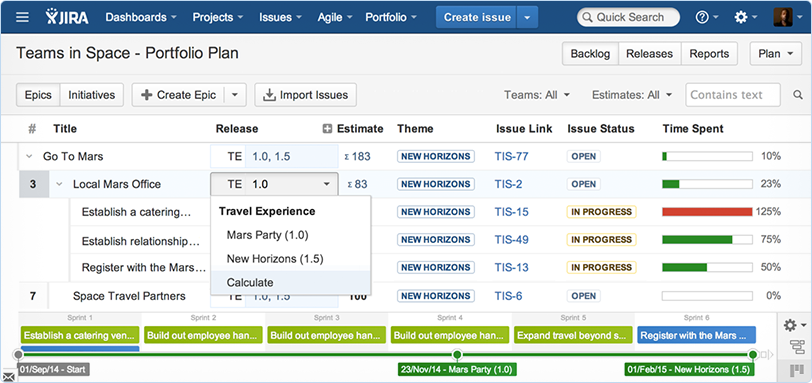 2- JIRA Service Desk  2.0 
New features
JIRA Service Desk is now available with brand new features:
 multi service desk dashboard
a deep native email handler integration : converting any end user email into a JIRA support ticket finally becomes possible, agents can also communicate with users by email easily.
better design and improved user experience
agents workload monitoring
JIRA Service Desk is currently used by big companies such as Vistaprint or Twitter which leverage it to manage dozens of internal service desks.
Agent based pricing, available at last !
Besides the functional scope improvements, the major announcement is the pricing change. No alignment with the JIRA user tiers , the pricing is now based on the number of agents using the system (end users are thus free).
JIRA Service Desk will be sold at $25 per agent.

3- Confluence 
With almost 9 million Confluence users worldwide, the expectations regarding this tool roadmap are high. For 5.7, get ready for an even more collaborative experience :
 in-line reviews : comments streams along the documents, with the possibility to keep or discard changes and discuss feedbacks.
better integration for attachments : a viewer handling more than 40 types of files (Keynote, photoshop…) with a beautiful full screen experience, plus the possibility to comment directly on the files.
Atlassian has also teased the upcoming concurrent editing feature they plan to integrate in Confluence some time in 2015.
4-  Datacenter  
After JIRA Data Center and Confluence Datacenter, Atlassian announces Stash Data Center in public beta to answer your needs for high availability and performance for your Stash instances.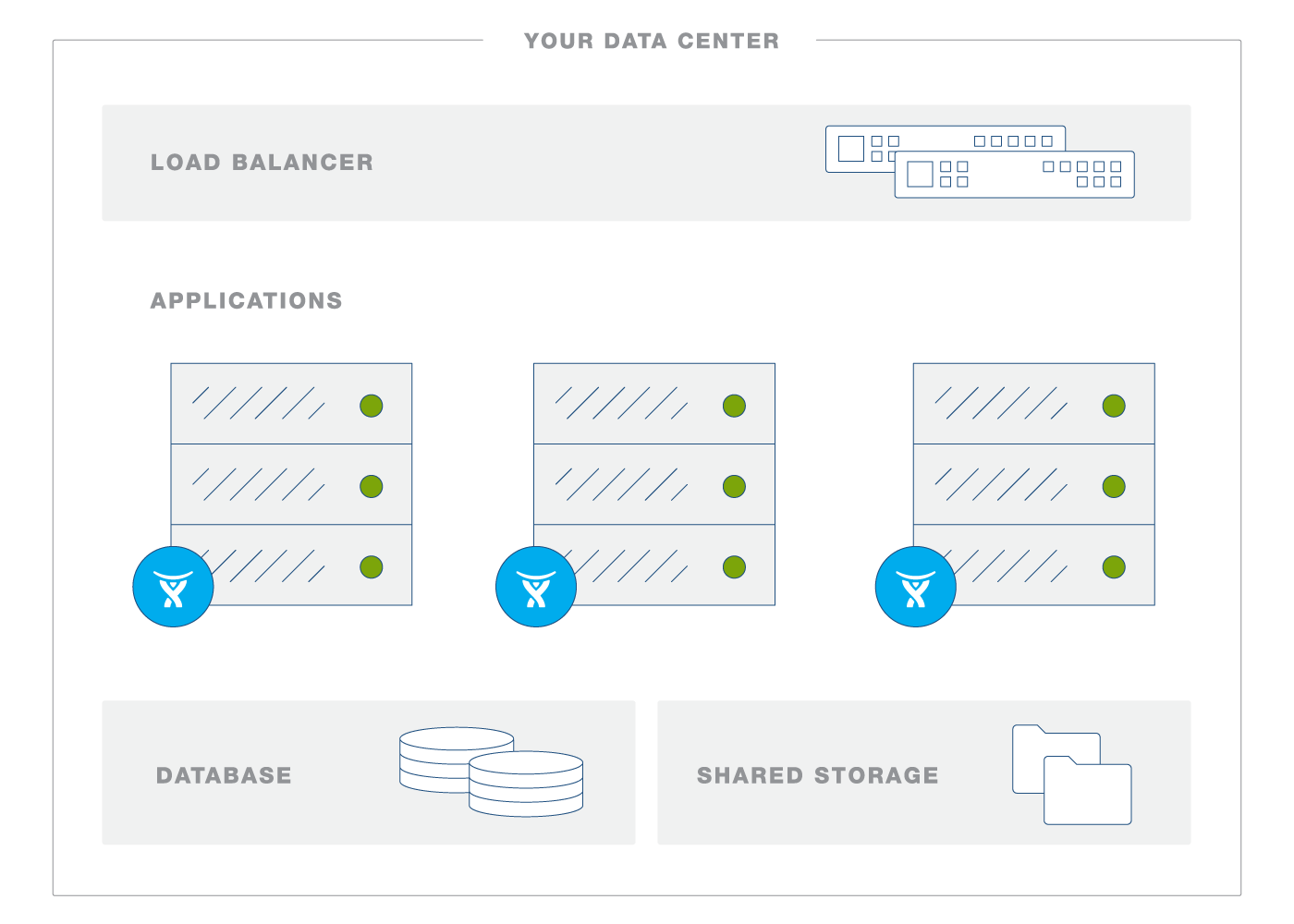 5- Hipchat  
For the 3 000 000 000th message sent with HipChat, Atlassian releases in public beta HipChat Server. We note Atlassian will make this version available for the new Apple watch and a better IOS8 interface with autocomplete on emoticons and message display on locked screens. In its cloud version, HipChat becomes fully free in standard. To enjoy screen sharing, video and unlimited storage, it costs $2 per user.
Ecosystem and marketplace
On Tuesday night, the Atlassian Summit opening reception in the Sponsor hall was representative of the Atlassian ecosystem dynamism and was a privileged moment to discover the many add-ons available.

Among Sponsors this year, very few were new actors of the ecosystem, except Keynoby. The Spanish software publisher adds up to the 1500 add-ons available on the Atlassian Marketplace.
Overview of the news
Comala technology : Adhoc Workflow becomes Comala Workflow. After its Confluence version, Comala Canvas is now available for JIRA and focuses on issues management from multi-dimensional dashboards.
TM Software : Tempo Books is now available to integrate financial monitoring to your JIRA projects.
RefinedWiki : The latest version of RefinedWiki offers a better cache management, consequently a global improvement of performances. RefindWiki Mobile Interface 3,0 has a totally redesigned user interface and these two add-ons are now compatible with Confluence Datacenter.
Riada : The Swedish editor proposes Notification Assistant for JIRA, and also Insight, an asset management add-on for JIRA.
Zephyr launches Zephyr Blueprint for Confluence to manage your test plans and reports. It displays specific dashboards for test activities.
Dataplane : New reports and specific custom field support are now available, and reports can now be customisable via Groovy scripts

.

Keynoby offers two interesting Confluence add-ons. Yoikee Creator helps you organising your spaces thanks to a graphical representation and Share attachments enables you to share attachments with external users.
Spartez : The asset management tool Ephor is now integrated to JIRA Service Desk. Commet Template, their latest add-on, helps managing standard response inside your JIRA issues and thus to improve efficiency of JSD agents.
Atlassian Summit seen by Valiantys
Many demos
Valiantys team members performed many demos of our JIRA add-ons – nFeed, Exocet and PowerReport – for customers but also Atlassian Experts who frequently use our add-ons for tools deployment.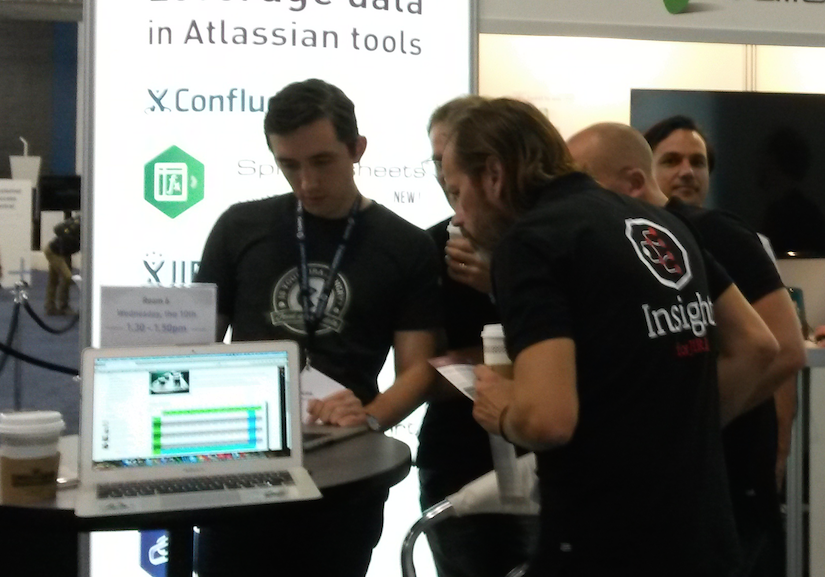 Summit has been as well a great opportunity to meet our American customers and to see prestigious companies on our booth – such as Bank of America, Yahoo, Twitter, Dreamworks or even JP Morgan.
Spreadsheets for Confluence, a successful launch

The pre-release launch of our brand new add-on Spreadsheets for Confluence was the major topic of this Summit for Valiantys. The product received a warm welcome and we collected many customer feedbacks which will be very helpful to improve our product roadmap. V1.0 of Spreadsheets for Confluence is planned for the end of October 2014.
Valiantys rewarded twice
To finish on a high note, Valiantys received 2 Awards: Top 3 Best Expert Worlwide and Top Selling Expert for Atlassian JIRA Service Desk.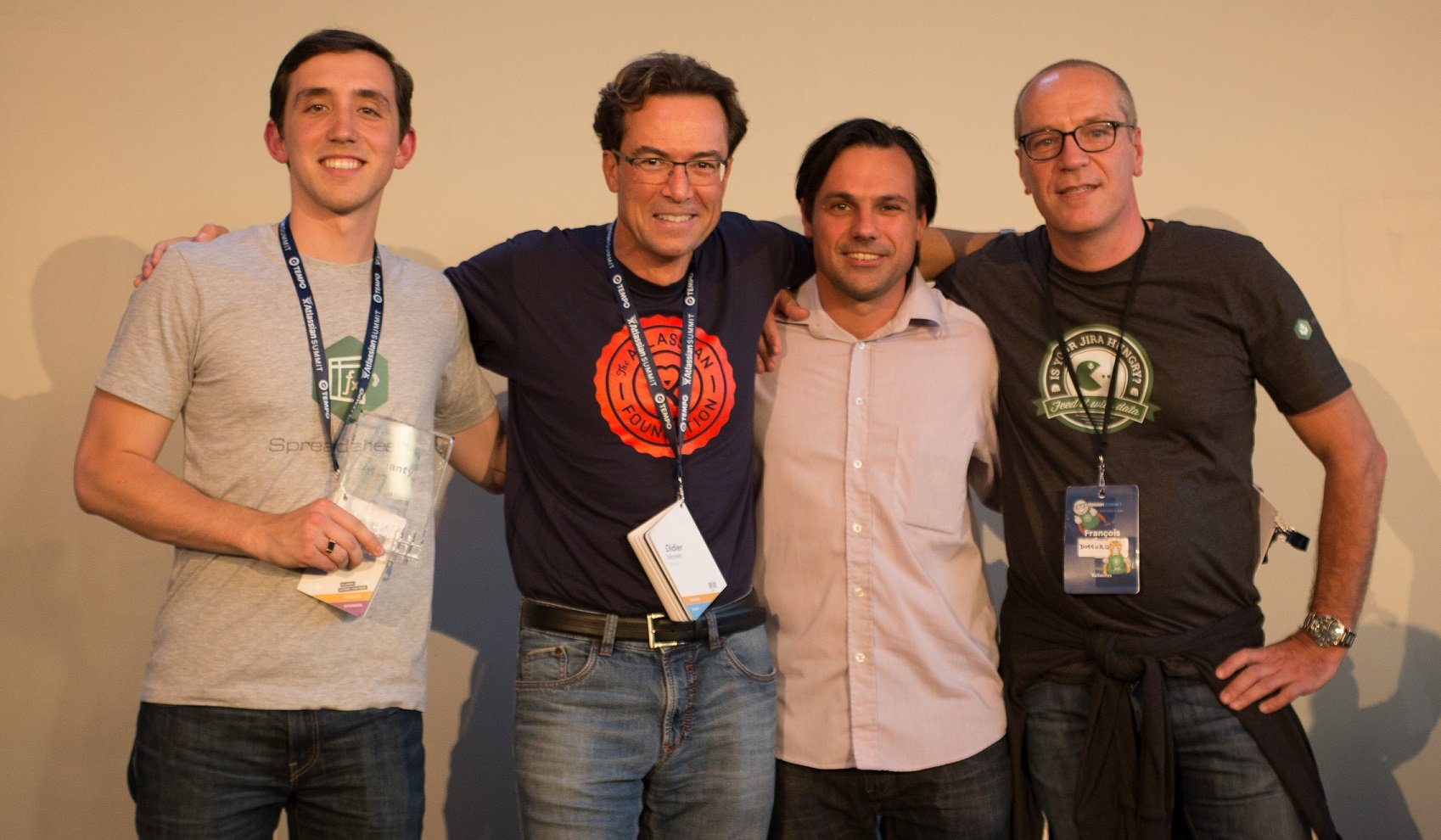 Atlassian Summit as if you were there (almost)
All the videos of the conferences will be available soon, some other articles will be published shortly on our blog so you can discover – or rediscover – this Summit 2014. Feel free to contact us if you would like to know more about these.
Contact us
See you next year for a new edition of the summit – probably back to San Francisco !