The following post is a guest blog from RefinedWiki, a top selling add-on vendor in the Atlassian Marketplace specialising in theming and improving the user interface and usability of Atlassian products. This blog addresses the synergy between the add-on Refined Theme for JIRA Service Desk and ITSM.
---
The IT industry is increasingly aware of the need to adopt a customer-centric mindset. As add-on vendors on the Atlassian Marketplace specialising in enhancing the customer experience, we are acutely aware of the importance of putting the customer first when it comes to ITSM.
In this blog post we share four ways IT teams can improve the service experience for their customers:
create a self-service experience that works for the customer
make IT support simple
improve brand recognition; and,
take your IT service from standard to personalised.
Challenge 1: Create a seamless self-service by helping customers help themselves.  
Traditional self-service can be difficult to manage and implement. But with the right tools, self-service is a huge win for your IT teams and customers.
According to Atlassian customer research, customers prefer to search a knowledge base for a solution before contacting support for help. What's more, best practice tips for IT service recommend helping the customers help themselves. Atlassian JIRA Service Desk makes managing self-service flexible, offering a powerful workflow tool within a clean portal with straightforward administrator configuration.
Refined Theme for JIRA Service Desk extends the self-service by bringing  answers one step closer to the customer. Answers and relevant quick links are displayed directly on the customer portal and come with the option of linking the search to multiple knowledge spaces and Confluence questions.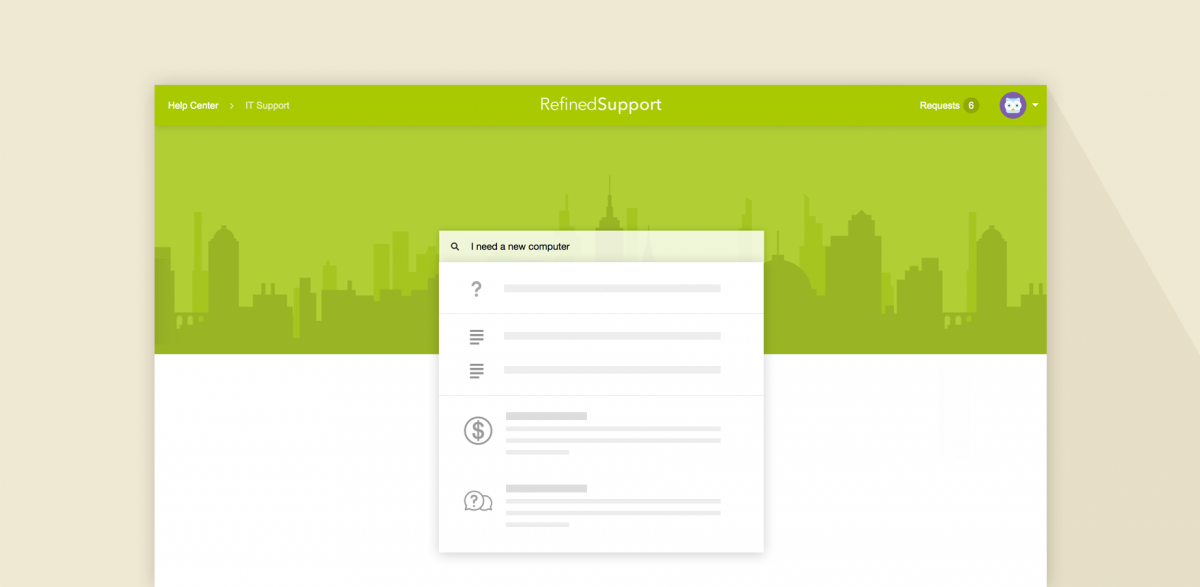 Challenge 2: Make it simple for the customer.
For the customer, it is critical that the service is simple – they should be easily able to find an answer and contact the company to ask for help. This is why the user interface and the way information is displayed and configured is so important in JIRA Service Desk.
Using Refined Theme, icons, carefully curated layouts (from templates) and smart navigation allow for information to be presented in such a way that customers are assisted in finding the answer themselves – and seeking additional help is just a click away. If the customer does choose to make contact and file a request, their own view of the request with Refined Theme for JIRA Service Desk is clean and organised. Refined Theme for JIRA Service Desk includes many user interface improvements to enable fast access for the customer to the right content.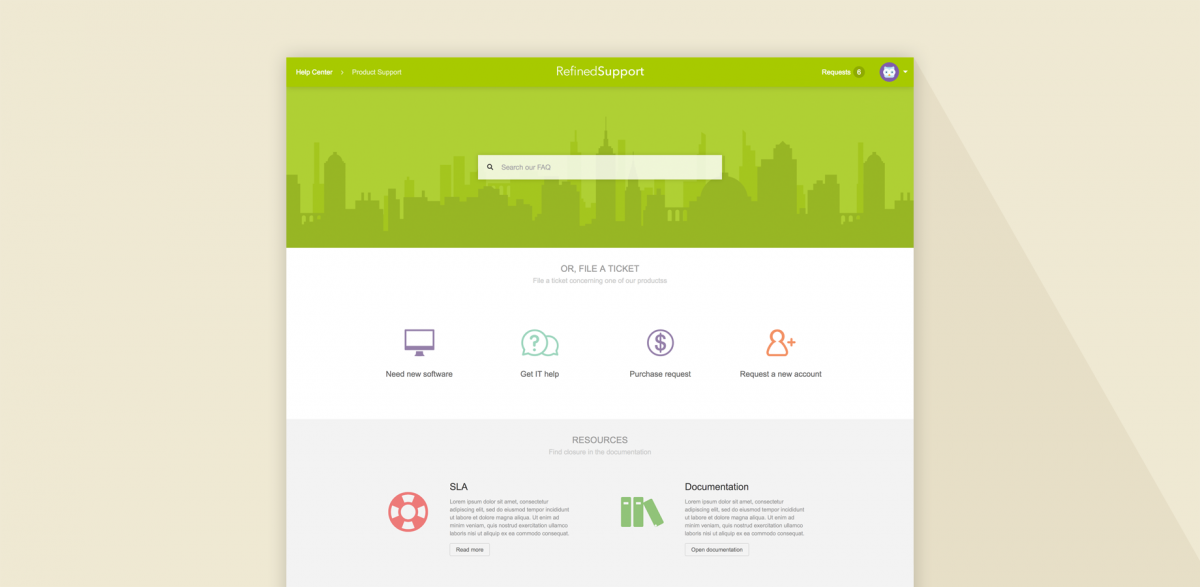 Challenge 3: Representing your brand both internally and externally with themed portals.
As a daily interaction point with customers, the IT Service is an obvious, but often forgotten customer contact point to represent a company brand and brand values. Branding your service desk works as an identity function – Am I on the right page? Furthermore, representing your brand on a service desk is a great way of demonstrating the high quality service associated with your company.
As employees are the ones who enact and stand for what brand represents, it is just as important to represent the brand internally as it is externally. Act smart – brand your JIRA Service Desk and make sure the perception your customers create while using  the service portal is one that aligns with your brand and values.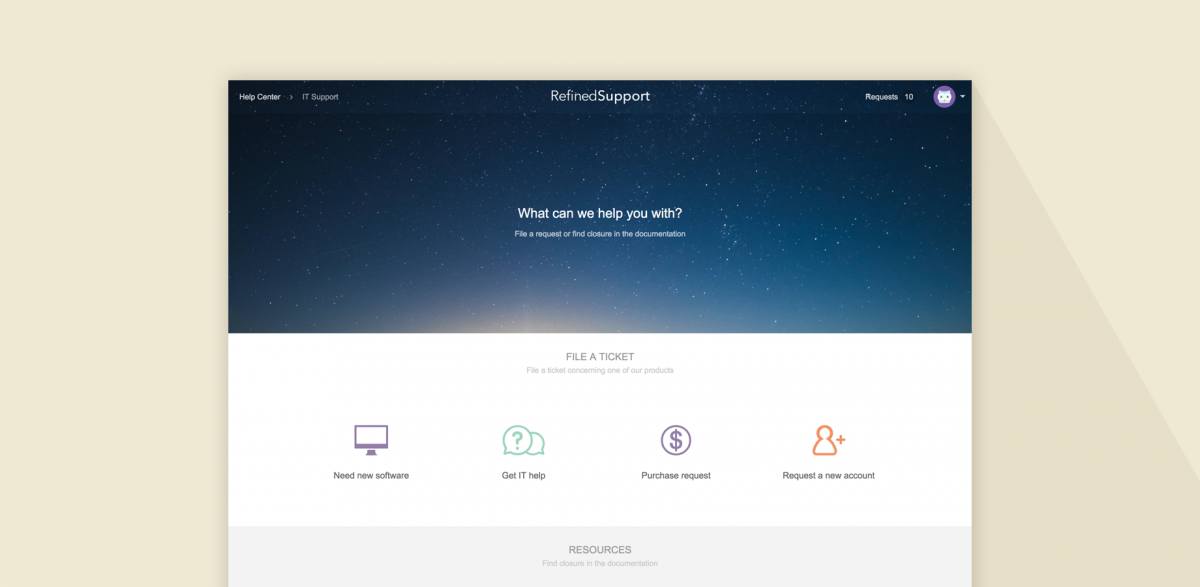 Challenge 4: From a standard to personalised IT Service
As technology advances, products are becoming more personalised. Many companies now have IT Service portals for individual departments or teams. Valiantys' client PMU, has individual IT service portals to track IT change requests for many different departments including Marketing, Customer Service, Sales and International Development. With Refined Theme for JIRA Service Desk, it is possible to personalise the service portals for each of these teams. For example, the marketing department from PMU could have multiple knowledge spaces connected to their portal, quick links to relevant marketing information pages, and a theme that clearly indicates to users that they are on the Marketing IT support home.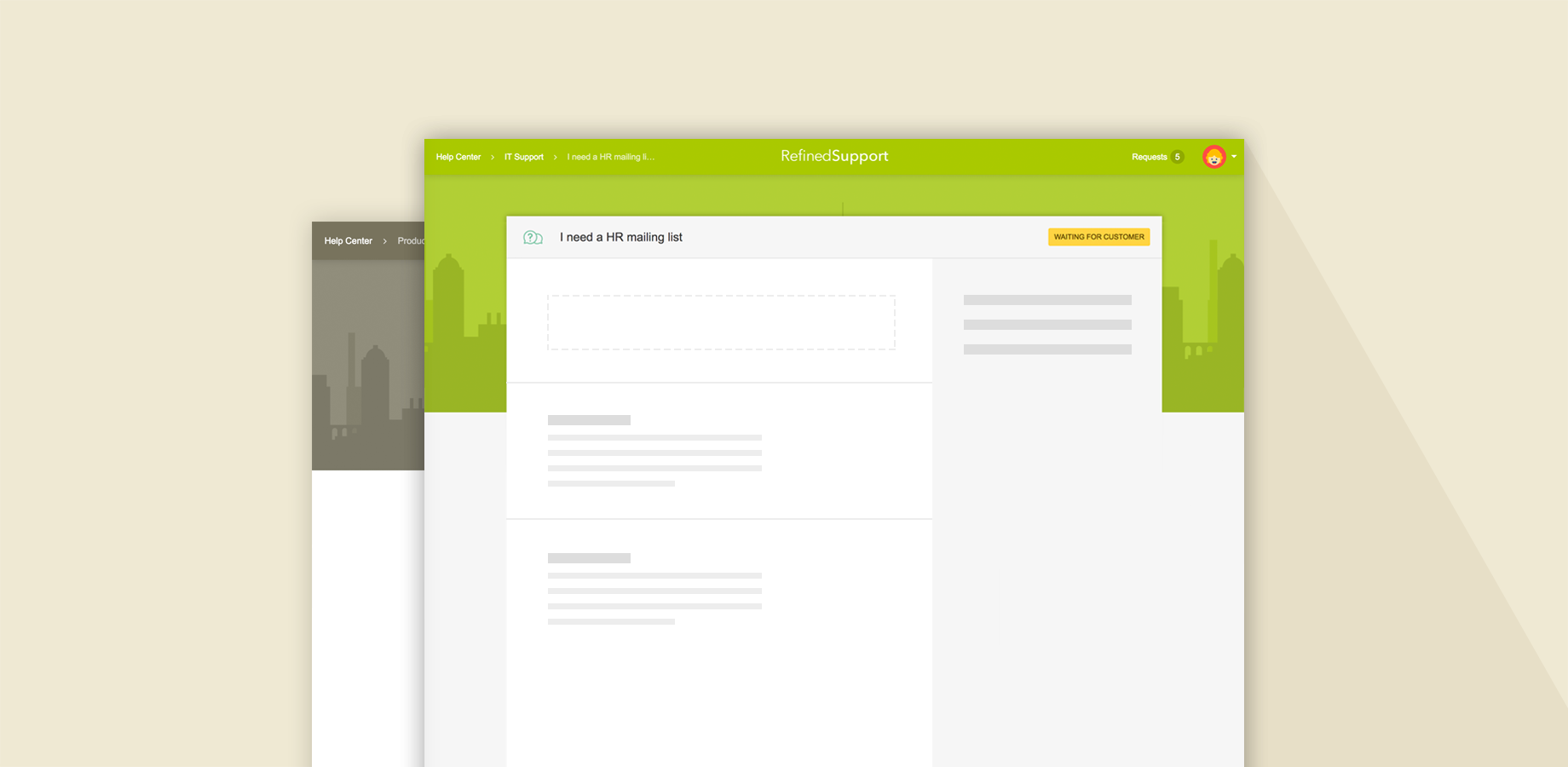 With Refined Theme for JIRA Service Desk, it's possible to apply a theme globally, represent your company brand, and also customise individual teams or customer portals.
If you need help with the implementation, talk to the Valiantys team about how to polish your IT Service customer experience with Refined Theme for JIRA Service Desk. Valiantys' team of experts can help configure Refined Theme for JIRA Service Desk to ensure the appropriate knowledge bases are connected and the most relevant information is displayed on the help centre home.  They can also customise the layout and the quick links using Refined Theme for JIRA Service Desk specifically for your company to ensure simplicity for customers.
Contact Valiantys
Try Refined Theme for JIRA Service Desk for free
---
RefinedWiki is a sponsor of the Valiantys Enterprise Days. To meet RefinedWiki in person, reserve your spot at the VED Paris on June 13.