It has been a challenge since the beginning of our Spreadsheets for Confluence add-on development to find an easy way to better integrate spreadsheets with Confluence's design.
The good news is that in our latest release of Spreadsheets for Confluence, we've overhauled the user experience and dramatically improved integration with Confluence, enabling you to input spreadsheets more seamlessly than ever.
Let's run through the new features.
Better integration of spreadsheets in Confluence
Firstly, we've introduced a long-awaited new feature: spreadsheets are now displayed as Confluence tables to better suit Atlassian GUI and make it easier to read data.
For instance, a document which looked this way in the previous version: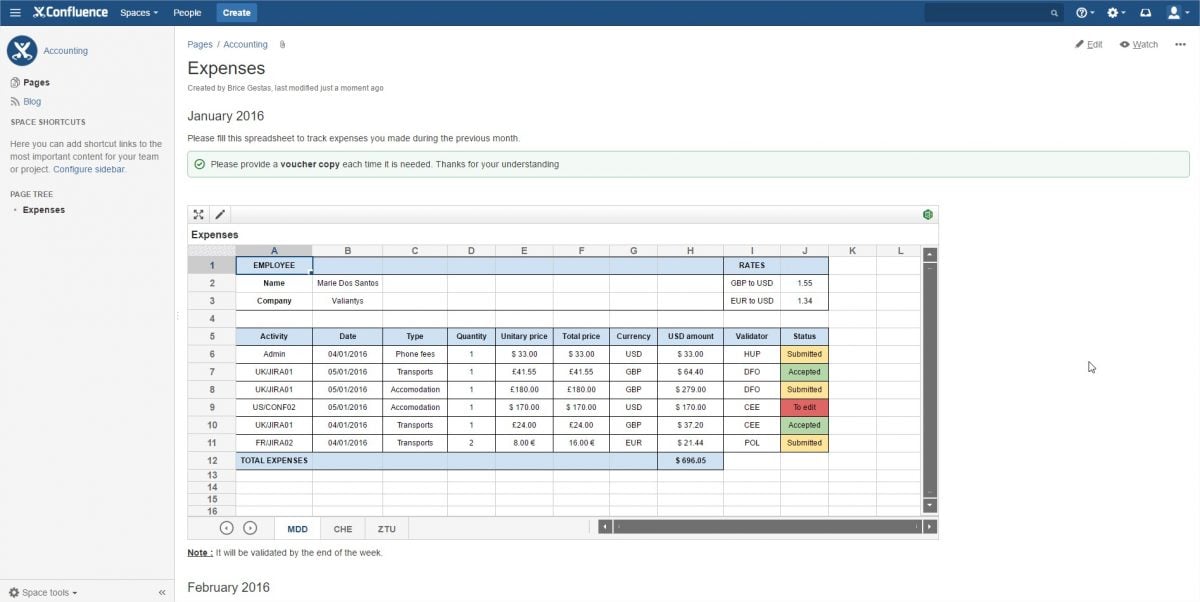 will now look like this: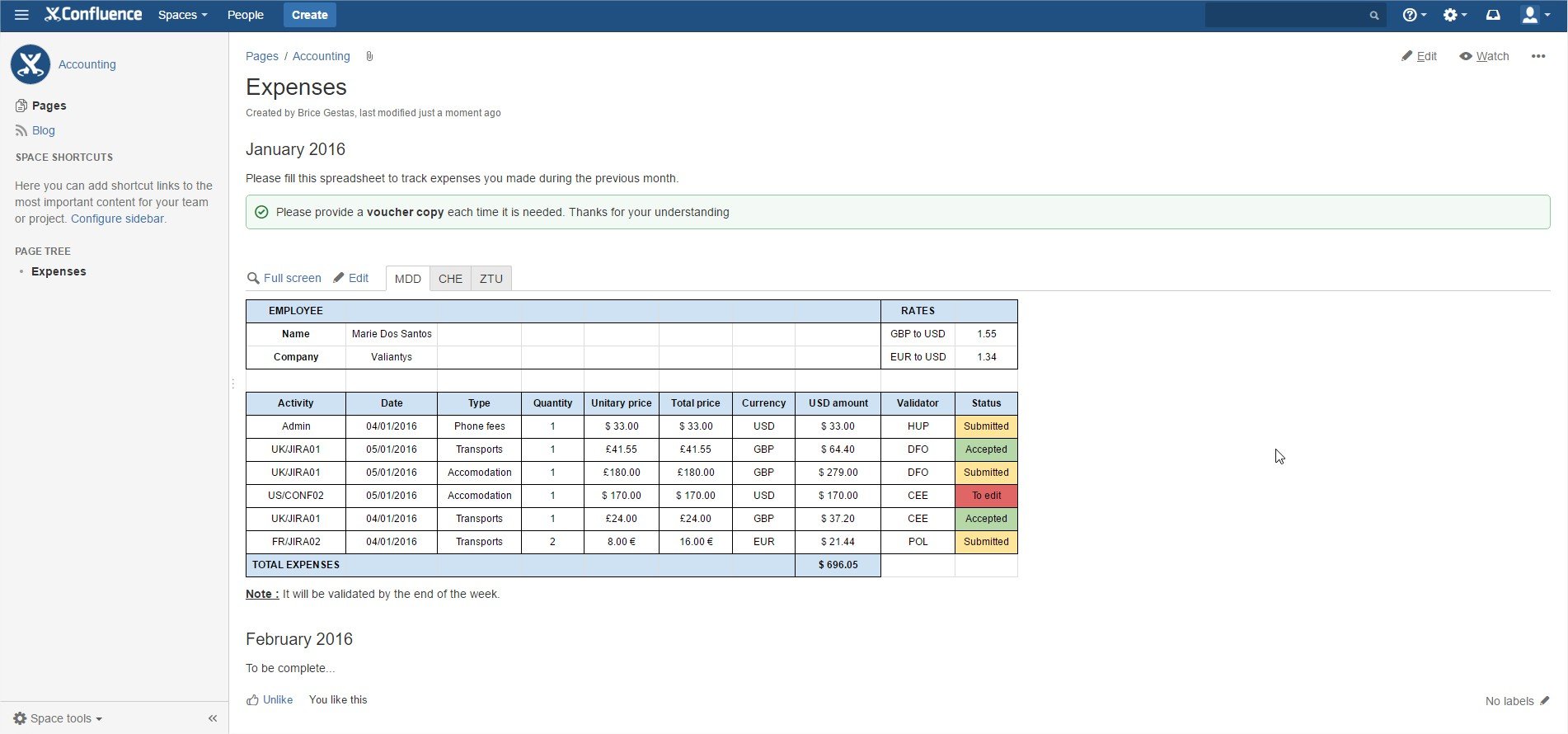 As you can see, the table is totally integrated into the Confluence page design.
All unecessary content (document title, headers, empty lines and columns) has been removed from view so the data display is highly improved.
Tabs are now located on top for easy navigation.
The entire content of the spreadsheet is displayed to the user (so no scroll issues).
Print feature
Even better news – you can now print your documents created with Spreadsheets for Confluence! In previous versions this feature was not available, however the rebuild of the display view has now made this possible. To do this, simply press 'Ctrl + P' on your web browser to show the print preview.
Two display modes available
You now have a choice to display your Spreadsheets in Confluence in two different ways:
As a Confluence table (default mode, as seen previously)
As an icon – if your document is not content-page related or has to much data to display, use this display mode. It will look like this: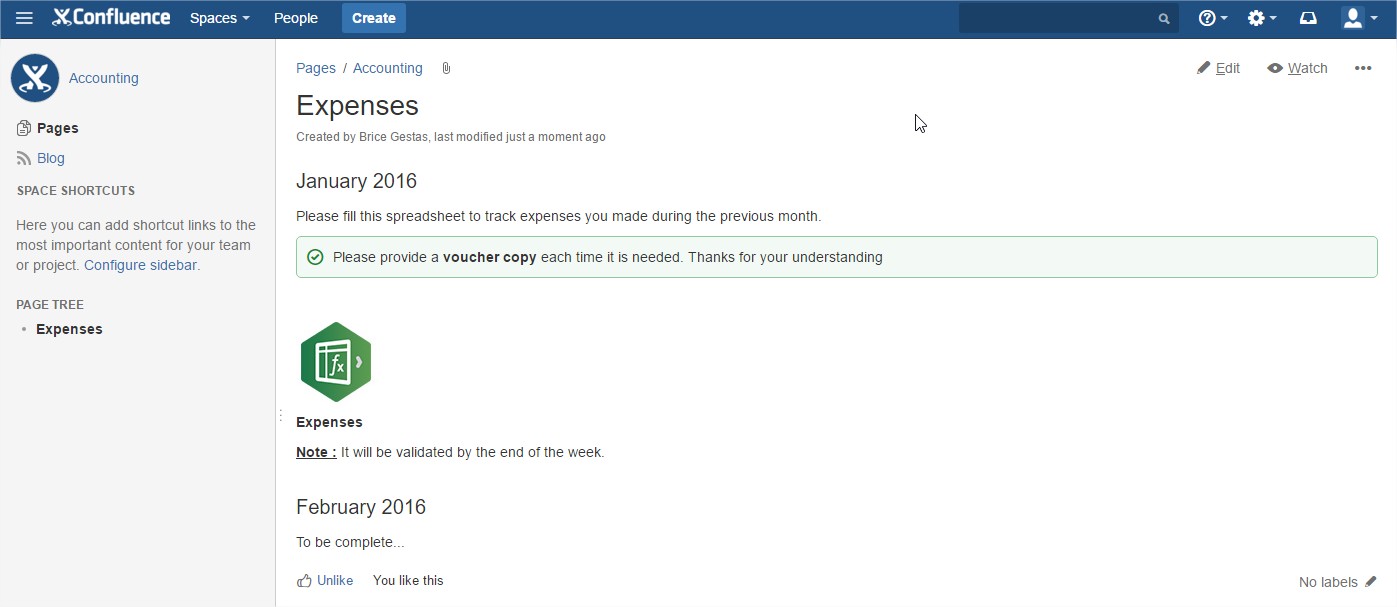 Of course, a lot of bug fixes and technical improvements have been integrated to complete this new release – don't hesitate to try it!