Using JIRA as an issue tracker is all well and good, but having powerful graphs and reports to analyse the way you use it is even better! How can you gain extra knowledge from your JIRA data? The Arsenale Dataplane add-on for JIRA provides the right answer.
What is Dataplane?
Dataplane is a powerful and intuitive reporting and analytics add-on for JIRA, made by Arsenale Systems. It is available for JIRA 5.0.1 and above and it gives you:
A set of out-of-the-box ready-to-run reports to track service performance, team performance, issue lifecycles and more.
A powerful data engine that can analyse the current situation of your projects and issues and reach back in time and look at historical trends
An intuitive interface to easily produce rich and actionable reports in few seconds and then display them as gadgets in your JIRA dashboard.
PDF and CSV exports, allowing you to provide and share metrics with your business teams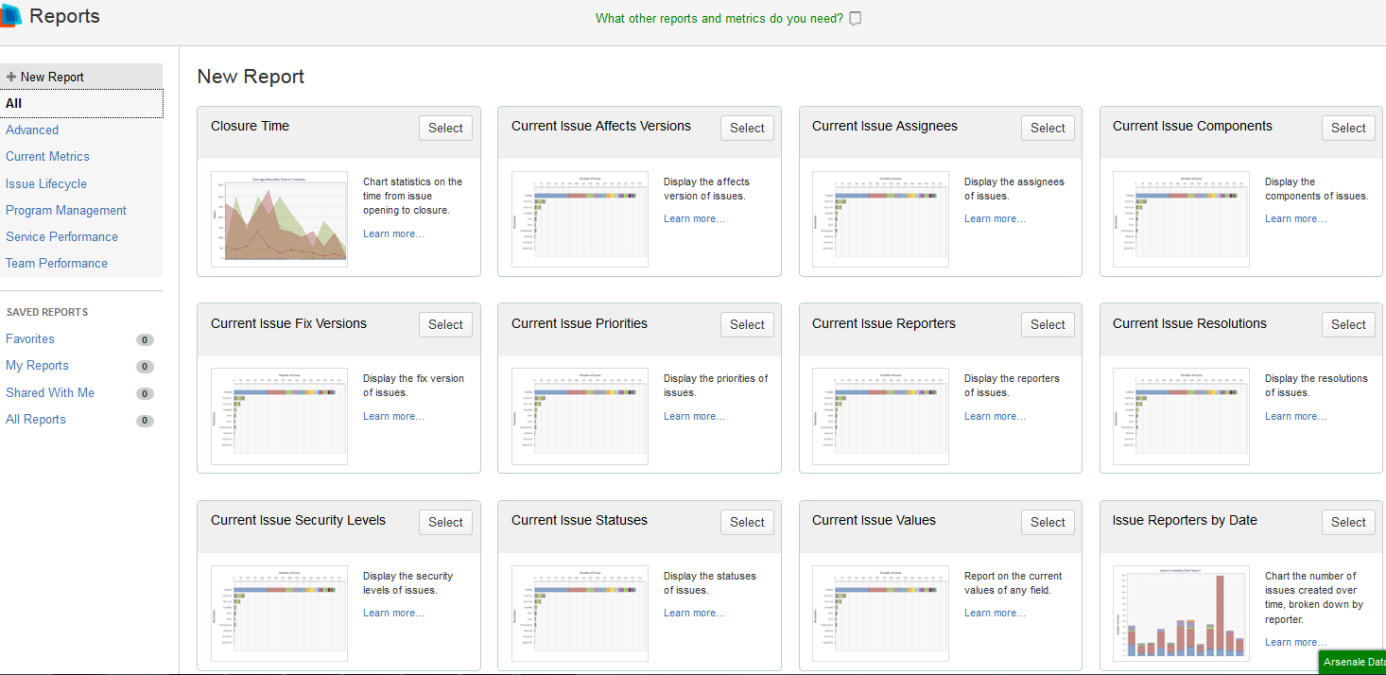 Report categories
Current metrics
Reports of this category focus only on current values of issue fields. Thus, you can get a snapshot on how your project is doing at the moment.
Service performance
Service performance reports focus on the responsiveness of your teams in processing and responding to customer or client requests.
Team performance
Team performance reports track the velocity, productivity and responsiveness of your project team members.
Advanced
If you have a fixed idea about which metrics you want to reach and analyse, reports in this section will give you the extra flexibility to do this.
Here's an example we tested: a report about issues from three projects, assigned to users and segmented by the issue type.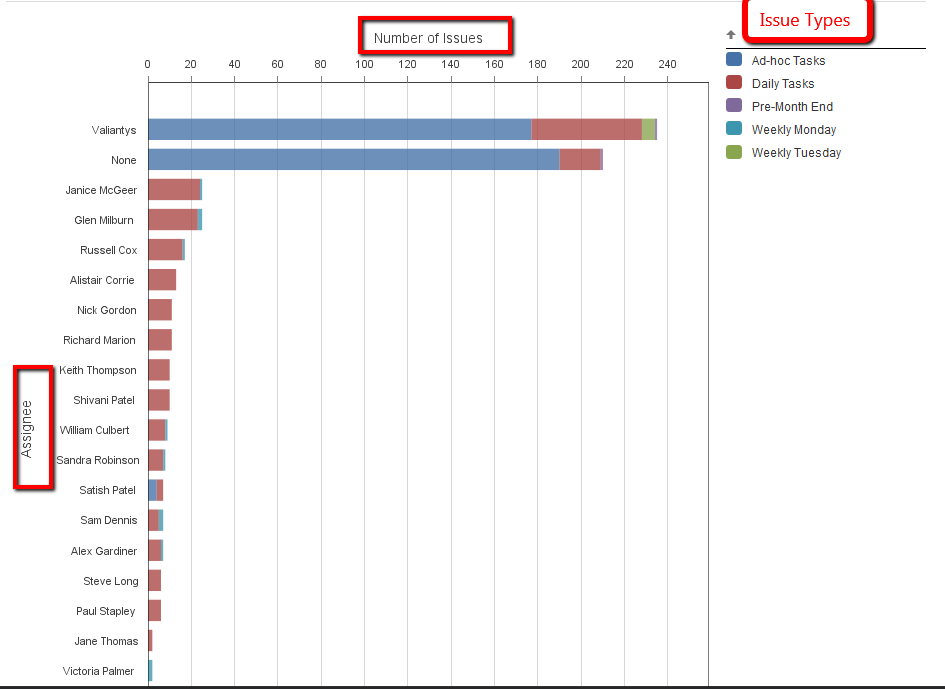 Once a Dataplane report is created and configured to collect specific data (project and issues) and track different possible KPIs, it is possible to:
Save, reuse it and tag it as favourite, and easily share it with your team
Use it in a specific gadget displayed in your dashboard.

 Pros and cons
(+)Dataplane pulls out its massive potential with various report categories, high quality reports and an intuitive interface.
(-)Dataplane uses the JIRA database as a unique datasource. Thus, it is not possible to connect and analyse another data source. This situation can potentially lead to double your JIRA database size (for indexing purposes).
Our verdict
Using only the JIRA database as a data source presents some limitations, but if you want to create sophisticated charting reports and analysis of KPIs and trends in your JIRA data, this add-on is a must have.
Ready to get the best report and data analytics for your JIRA?
Try Dataplane for JIRA today
For any questions about this add-on, feel free to contact us. And don't forget to have fun with it!