Have you ever wanted to create a page in your Confluence based on a JIRA issue? If the answer is yes, you probably know that it requires a lot of manual, time-consuming work. But there's good news: the latest version of our Exocet add-on for JIRA gives you the ability to automate this process. Why? Because it embeds a new feature which makes Confluence page creation way more customisable than with previous versions. In this blog, we'll go through a simple use case to show the real power of Exocet.
Simplifying Confluence page creation
Let's say you're an administrator of your JIRA support platform. Basic users are used to opening requests every day, and require the help of your support team to find solutions. You also manage, in parallel, a Confluence environment in which you maintain updated documentation for the same users. They can log in on this platform to look for known issues, offering a quick way to find a proper and recognised solution. The problem is that these troubleshooting pages have to be written by your support team, who don't necessarily have the time.
Here's how Exocet can help.
When one issue in your JIRA is solved and an approved solution has been given, the support team can create a troubleshooting page to document the solution.
The power of Exocet is that it takes the information of the JIRA issue in question and injects it in a new Confluence page. But Exocet will not paste the values randomly in the new page – it uses a page with a pre-defined layout which you can use to specify which information to put where.
With that in mind, you will create the following template page:

Velocity variables have been set in the template and can be spotted by their specific syntax, which starts with $issue. Exocet will replace these variables with their values in the source JIRA issue when the creation process is triggered. Note that they need to be typed in the Status Confluence macro to be properly interpreted.
Triggering Confluence page creation from JIRA
So when one of the JIRA issues is resolved, the only thing needed to create a troubleshooting page is to click on the corresponding Exocet operation that has been set.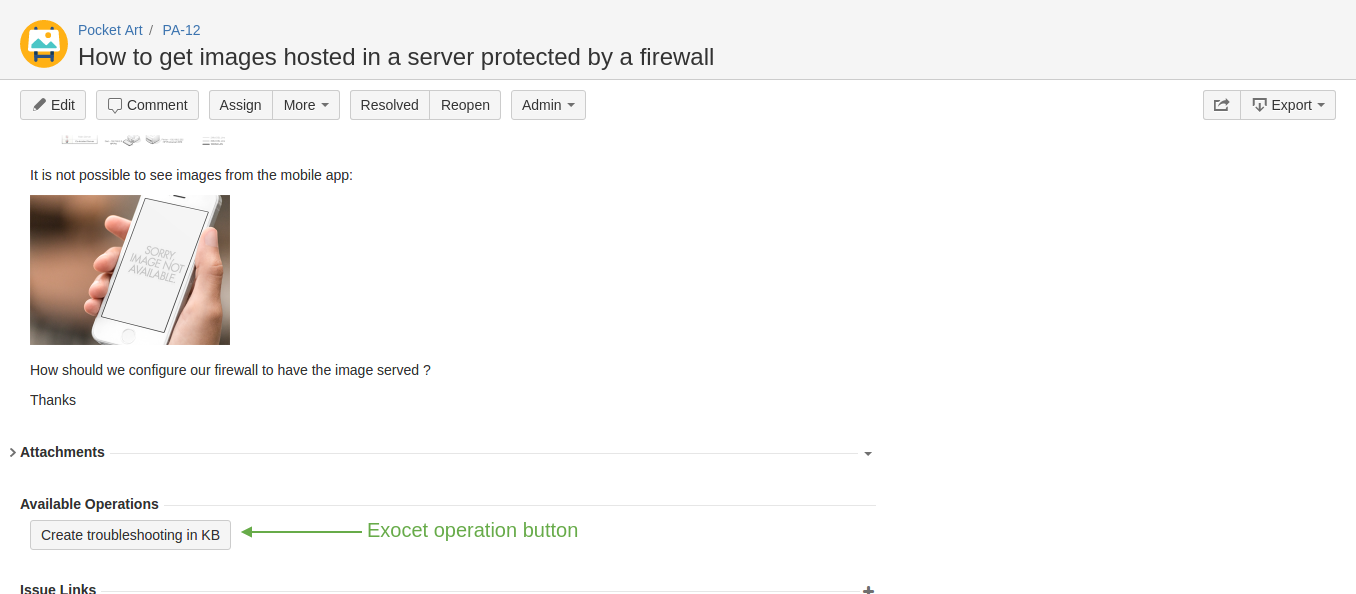 And that's it! The new page is created in Confluence and linked to the JIRA issue. All the desired information has been injected into the new Confluence page according to the template previously created: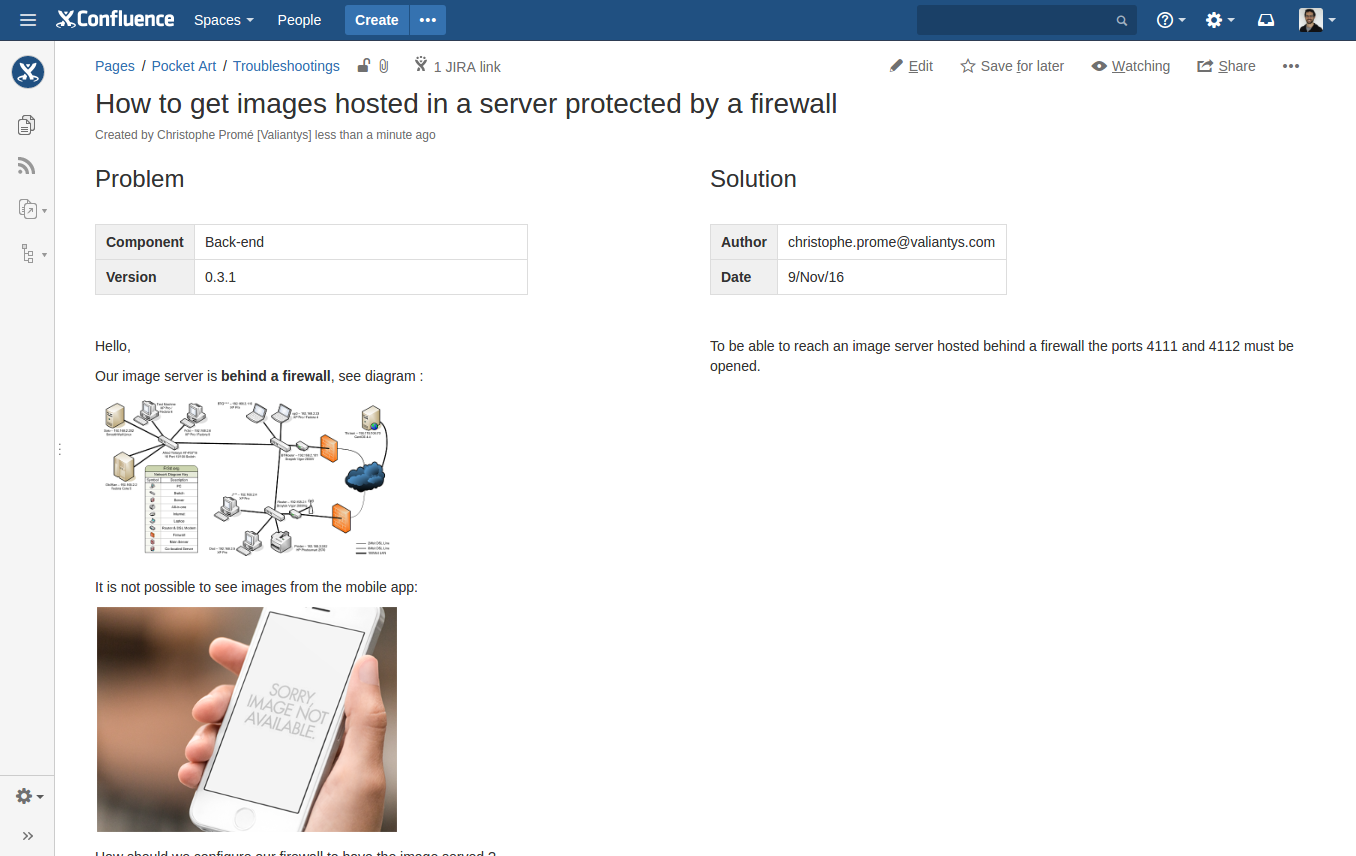 Give it a go!
The new Exocet feature has a lot more to offer. Give it a try by downloading the add-on for your platform.