After we sold VertygoSLA to Atlassian in  June, two guys from our dev team went to spend 3 months in Sydney to hand off of our SLA technology to the Atlassian teams. This has had a direct impact on our ability to deal reactively with incoming tickets and fix bugs.
To clear up this backlog, we started a 'Bugs Week' : a full week where our complete dev team, which counts 6 members, worked on fixing bugs and resolving tickets.
A complete autumn-cleaning
To monitor in real time the results of this operation and motivate the team, our wallboard had been mobilized.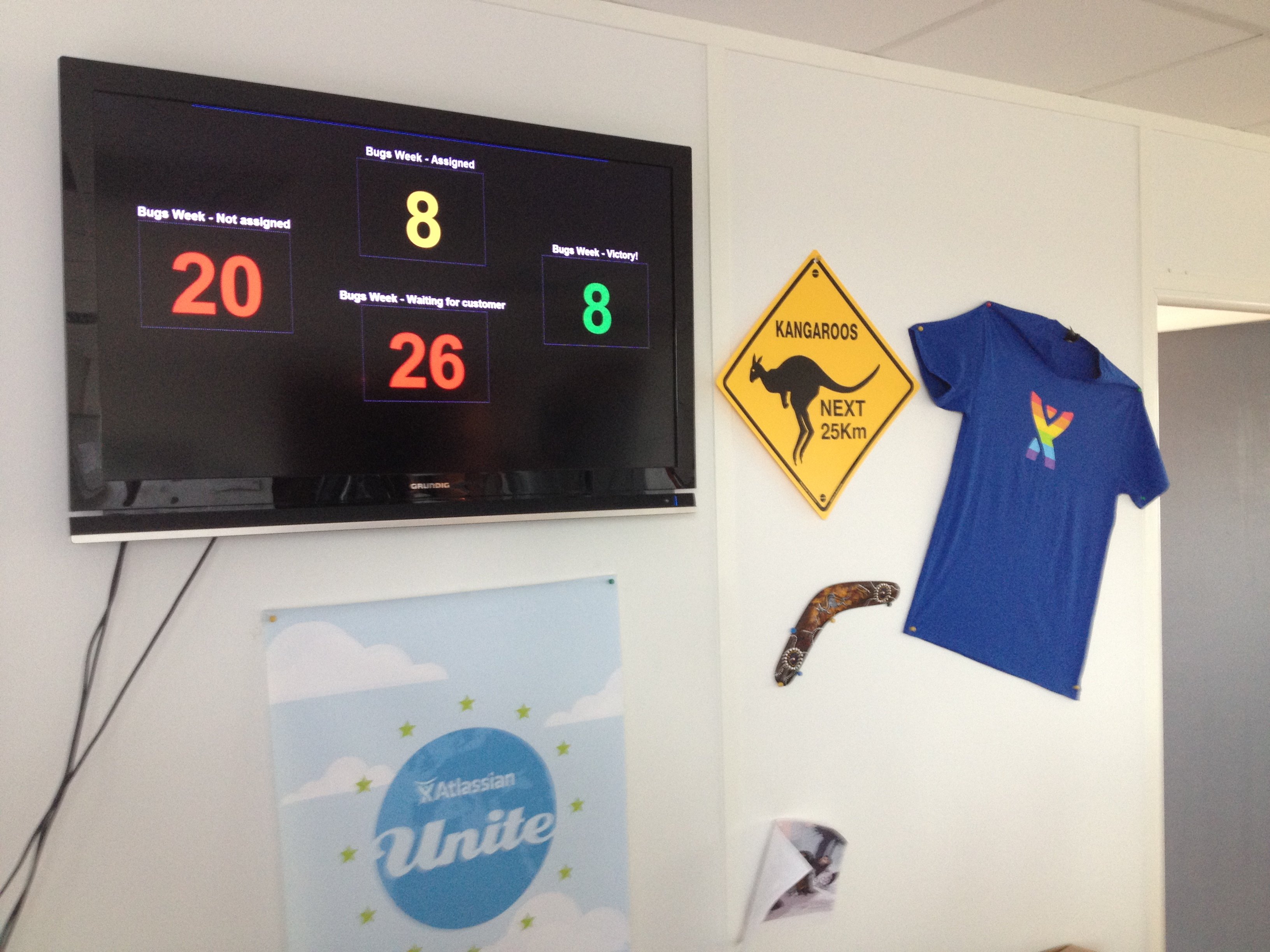 Overall, 49 bugs and tickets were resolved or closed during this operation. So congrats to our dev team!
As all efforts need rewards…
This intensive week also included some relaxing time, like team lunches, jogging along the canal nearby and afterwork drinking beer together.