As Atlassian products scale with your organisation, they quickly become mission-critical to team productivity and collaboration across multiple work streams. This means that purchasing and maintaining multiple licences can become complex for your purchasing department (even if you co-term your licences through Valiantys and get only one purchase order).
Atlassian's latest offering gives you everything your software, IT, and business teams need from Atlassian for one simple price. Here's all the info you need to know.
What is Atlassian Stack?
Atlassian's latest product is a bundled offering that combines every Atlassian server or data center product, along with premier support, for a single, easy to manage price.
What's included in Atlassian Stack?
It features: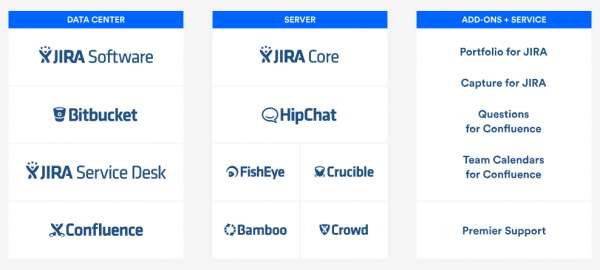 How much does Atlassian Stack cost?
The Atlassian Stack is an annual term license, which means unlike server licenses, your licenses expire at the end of your annual term and are not perpetual.
Overall, the Atlassian Stack is worth approximately 50% of the list price for each à-la-carte product for the same user tier.
One important thing to note is that you buy all the products for the same user tier, meaning if you buy a 2,000 user license, you will have a JIRA Software data center for 2,000 users , a Confluence data center for 2,000 users, and so on.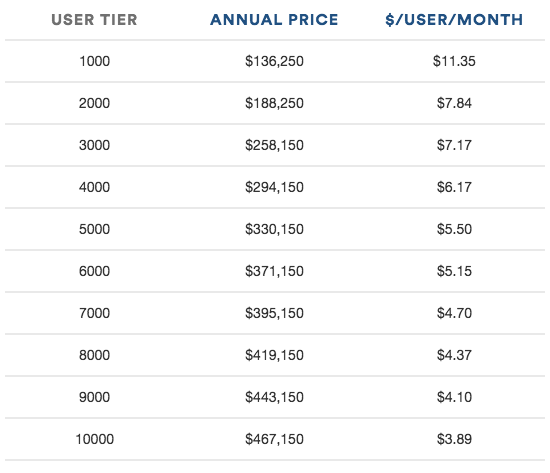 Want to learn more ?
Here are some resources worth checking to get more information:
Sound like you ?
We recommend considering the Atlassian Stack if your company already uses more than three Atlassian products with over 1,000 users, and if you see the tools becoming increasingly mission critical for your business.
Talk to us today if interested in purchasing the Atlassian Stack.
Get a quote for the Atlassian Stack