Awesome add-ons for JIRA administrators
Are you a JIRA administrator and feel that your tasks are getting repetitive? If you wish there were tools to make your admin easier, you've come to the right place – in this blog I'll be highlighting a number of add-ons for JIRA administrators that can help you with daily admin tasks.
JIRA

 Admin Helper (bundled with JIRA)

This add-on comes bundled with JIRA and can only be viewed by JIRA administrators. It helps with:
Finding out why a field is not appearing on specific screen
Checking user permissions for specific projects. (i.e why user 'A' can't view  a ticket in project 'X')
Seeing why users are or aren't receiving email notifications for specific project and event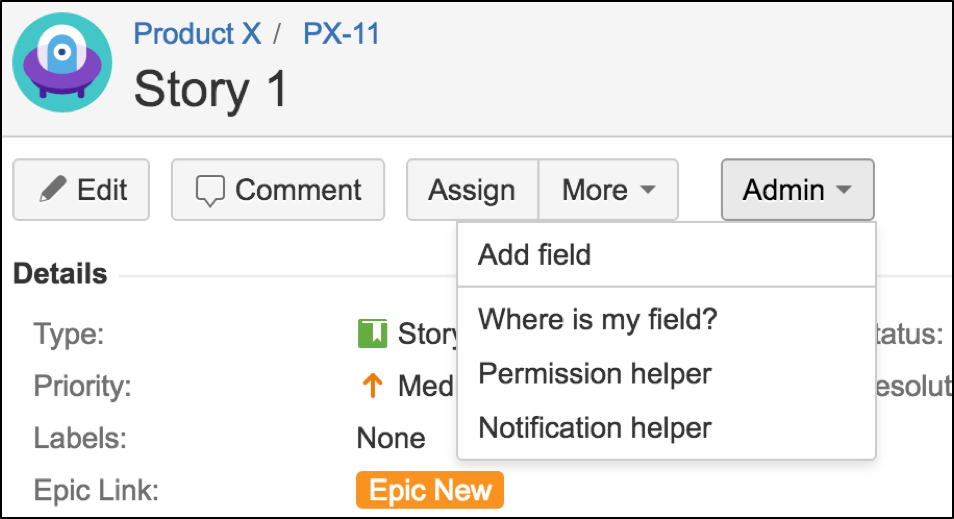 ScriptRunner For JIRA
One of the most popular add-ons in the Atlassian marketplace, ScriptRunner for JIRA allows you to script repeated actions using Groovy. It has built in scripts for administration functions, which is a good starting point before building your own script.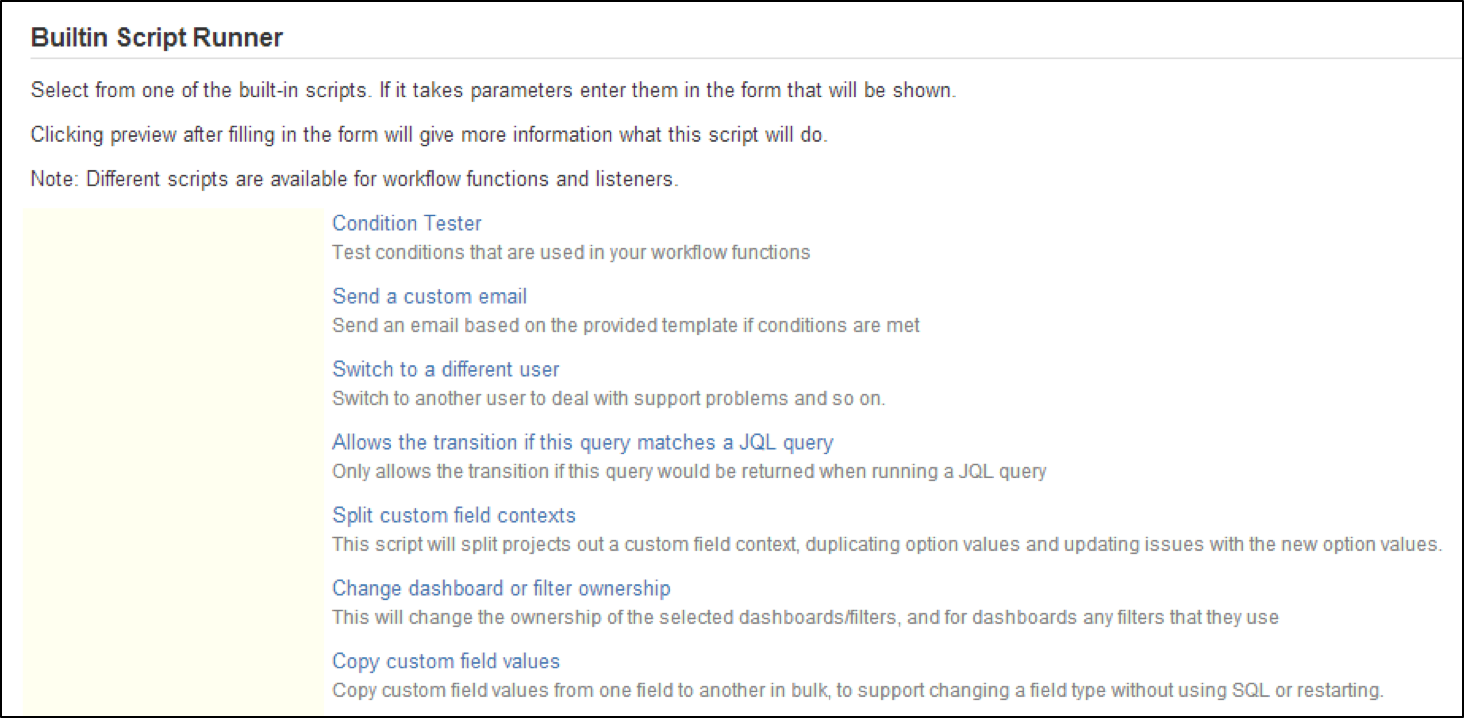 SU for JIRA
This add-on allows you switch and become other JIRA users within your organisation so you can easily fix the issue they are facing. (Note: the ScriptRunner for JIRA add-on also provides a similar functionality.)
Admin Tools for JIRA
This add-on helps JIRA administrators to:
Send messages on a specific date or time delay to users in JIRA. Each user logged in will see the message.
User cleaner allows you to bulk activate or deactivate users. (Note: User Deactivator for JIRA add-on has more features related to managing users directory in JIRA.)
Export data related to JIRA to Excel (i.e. amount of issues in each project).
Custom field usage is a handy feature, especially if you planning to clean up your custom fields.
The copy custom fields setting feature saves time when creating custom fields.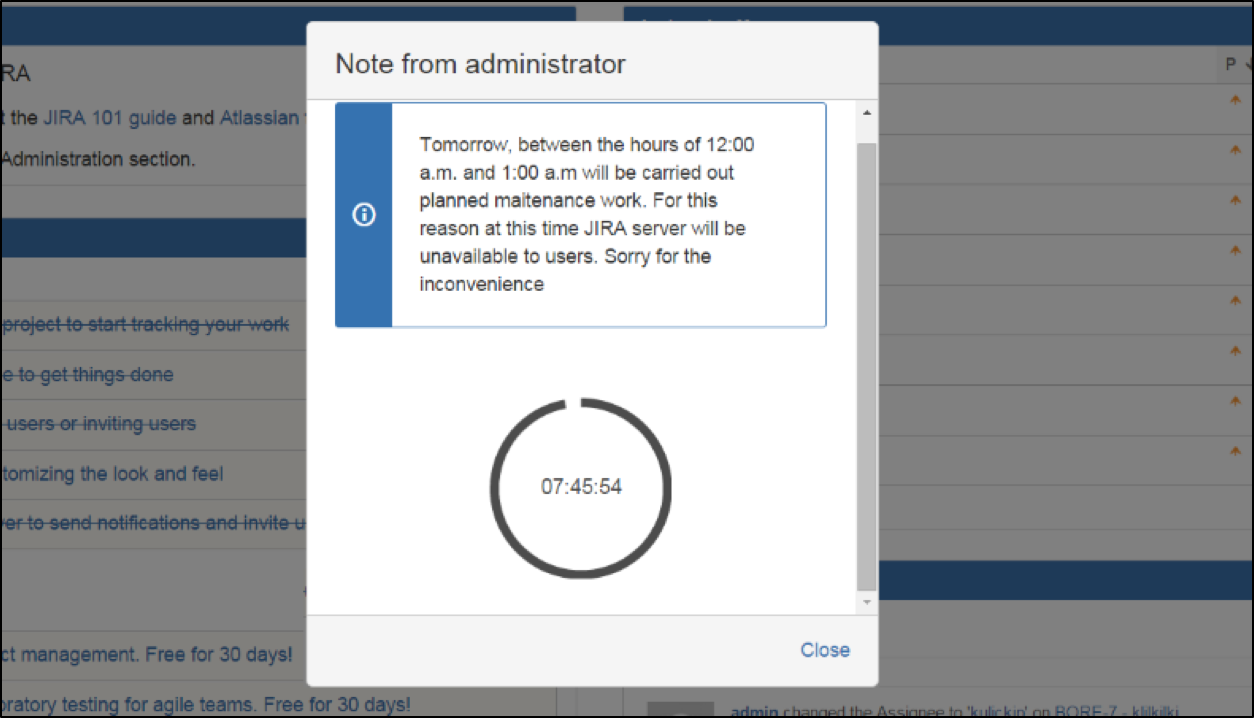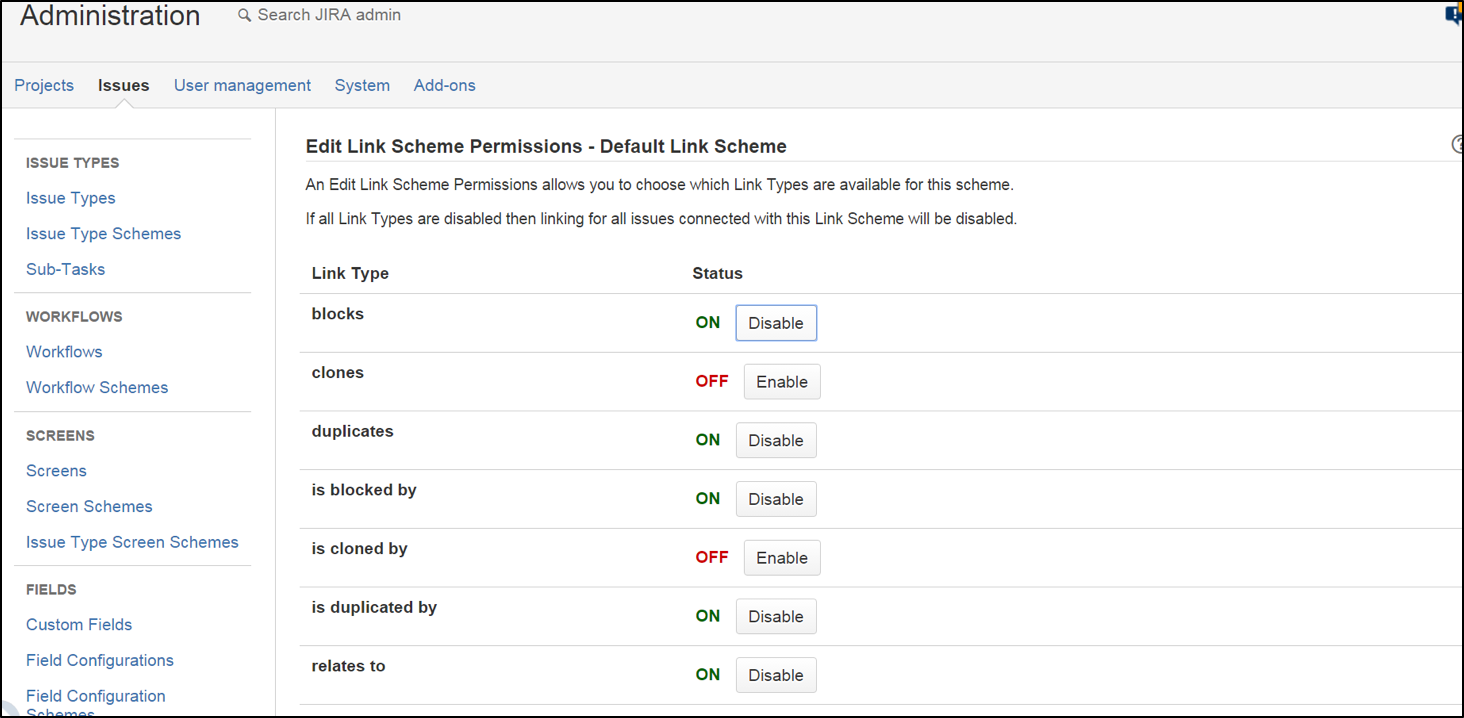 Edit Custom Field Values
This add-on will help you eliminate requests related to editing custom field options because it allows project administrators to add and disable custom field options (single select, multi-select, radio and checkboxes).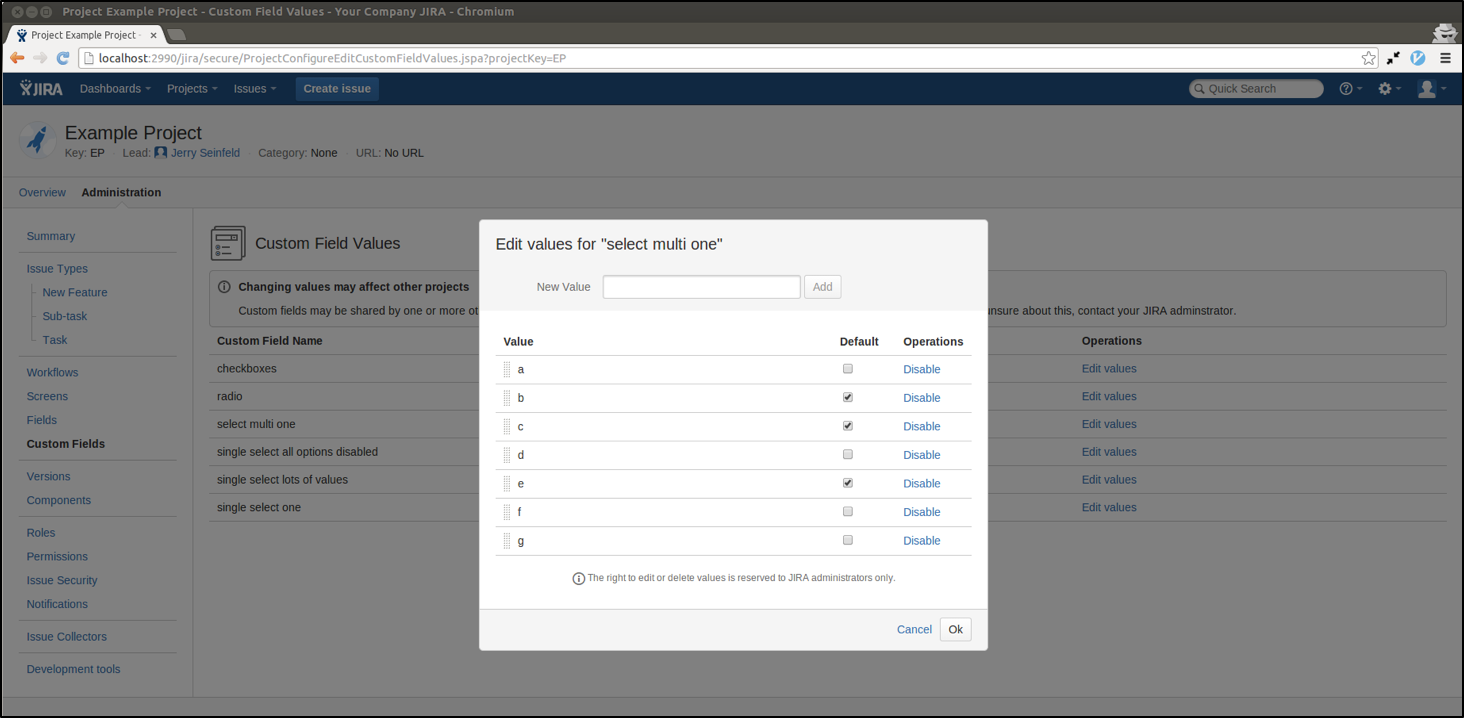 Secure Admin
This add-on allows you share a specific tab with a user while restricting other tabs (i.e. you can restrict a user's access to a system tab but not other tabs in the administration page).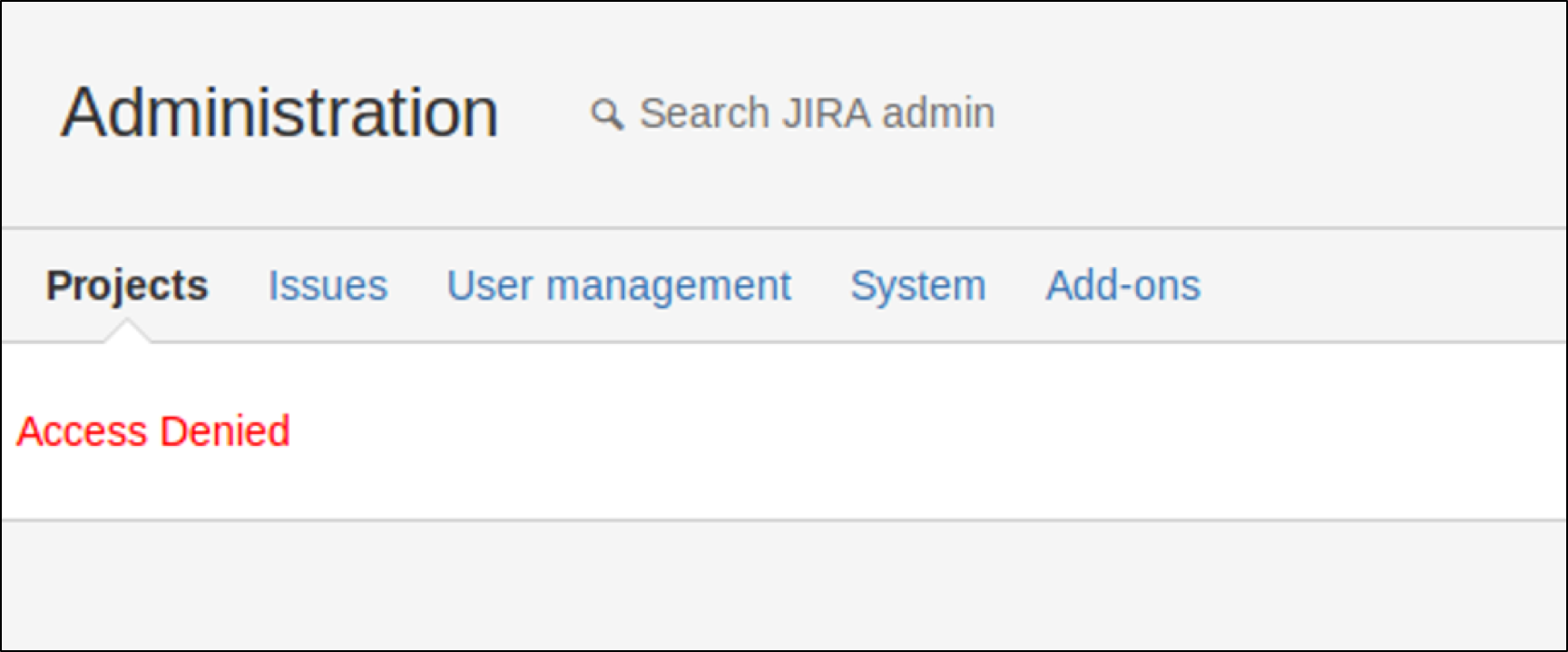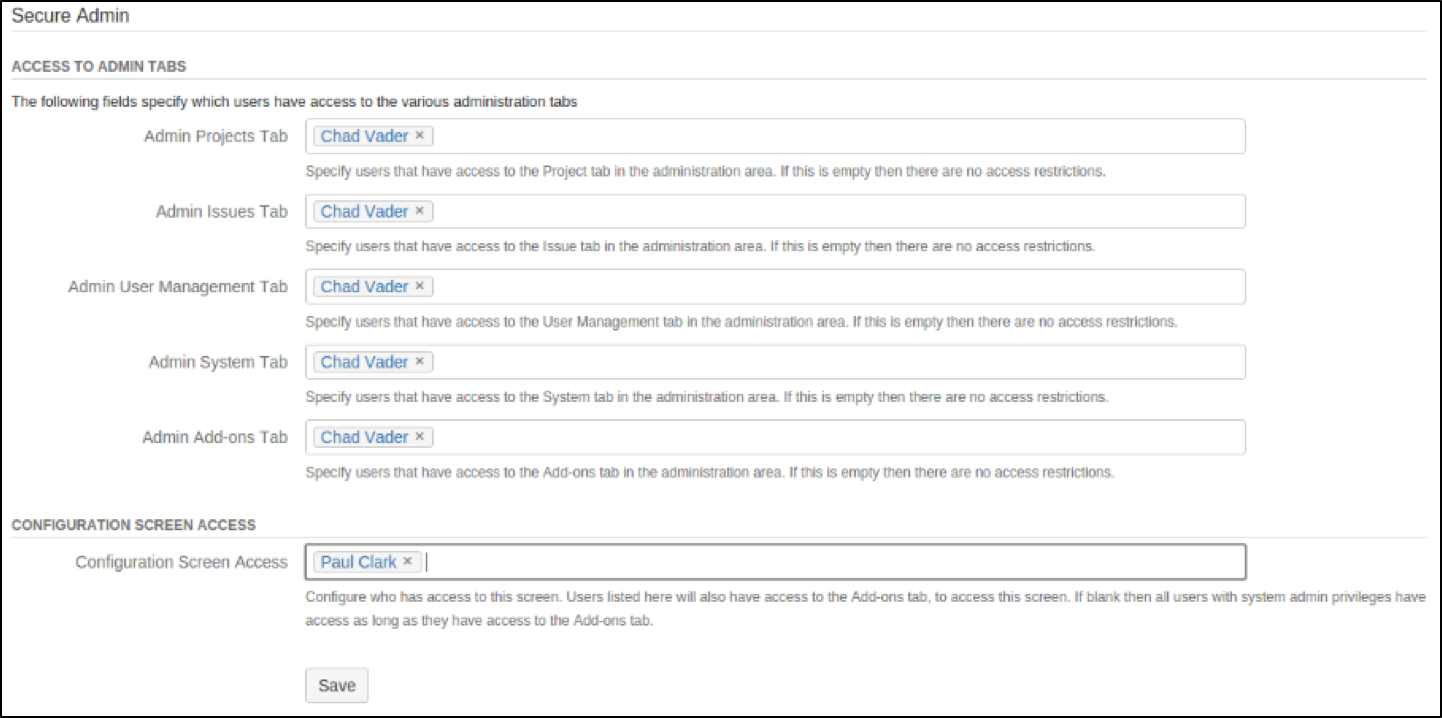 Extended Schemes for JIRA
This useful add-on for JIRA Administrators allows you to create schemes for priorities, resolution and link issue types. Currently these options are global, and can't be specified for pre-projects.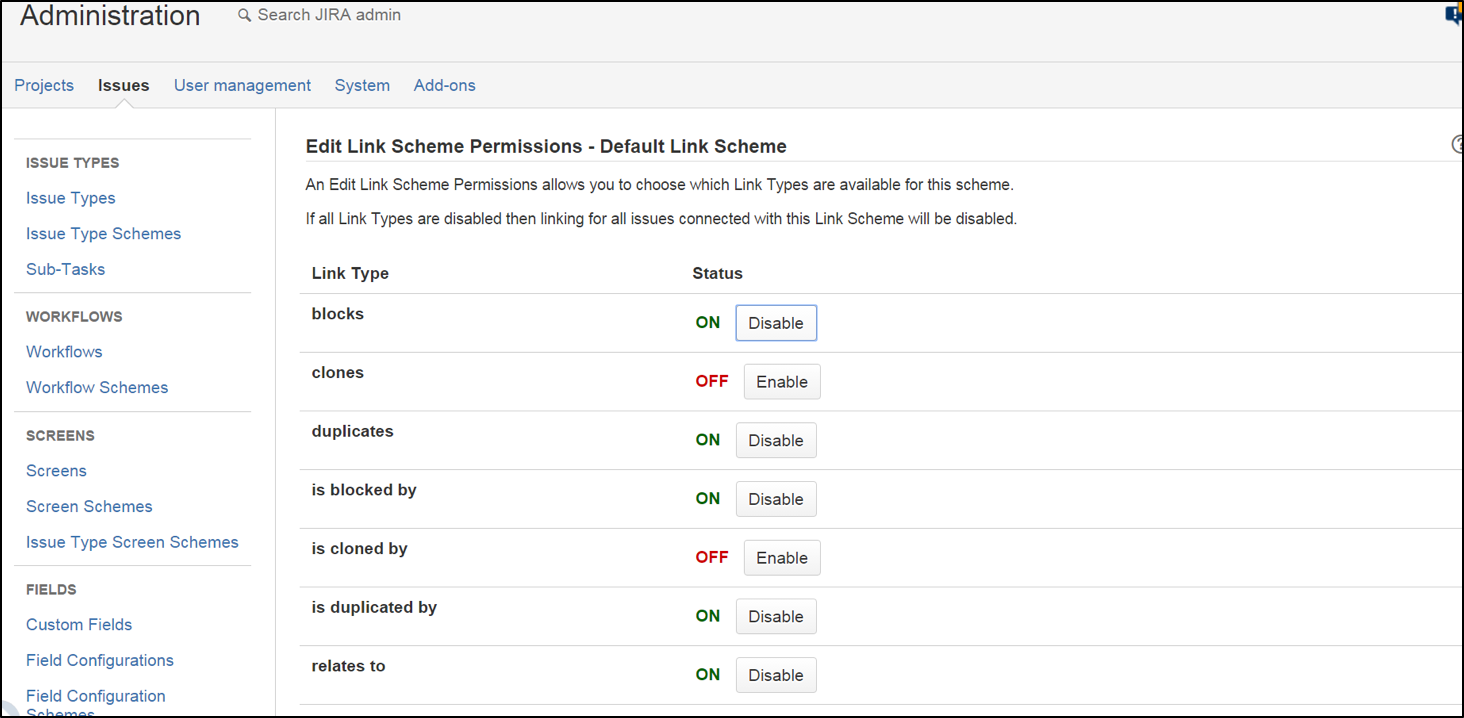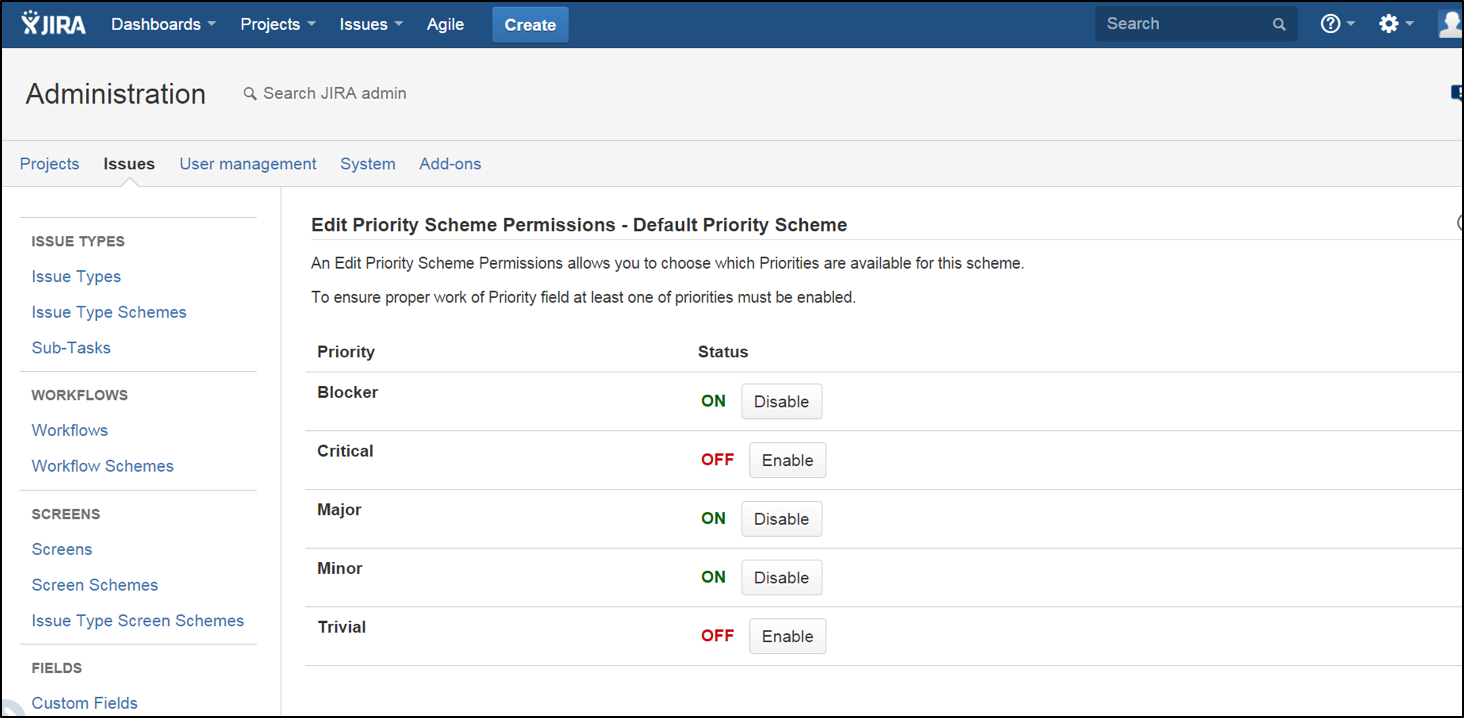 That is it for now – I hope that you find these add-ons for JIRA administrators useful. You can get a 30-day trial license with all of them, so go ahead and try them yourself. Don't forget to let us know what you think with a quick comment!
Confluence user? Check out our favourite, free Confluence add-ons