Ho-ho-ho, Christmas time is upon us and we have a very special blog post for you. You may have already seen, but throughout the month of December, we have been sharing a Christmas calendar with you. Sadly this wasn't filled full of chocolate treats but plenty of videos, infographics, ebooks and blog posts.
You may have caught a number of running themes throughout December, we rolled out and introduced our new content style which aligns with our offerings and consisted of Agile, ITSM, Lean Business and Technical content. See some of our favourite pieces from the advent calendar examples below:
Agile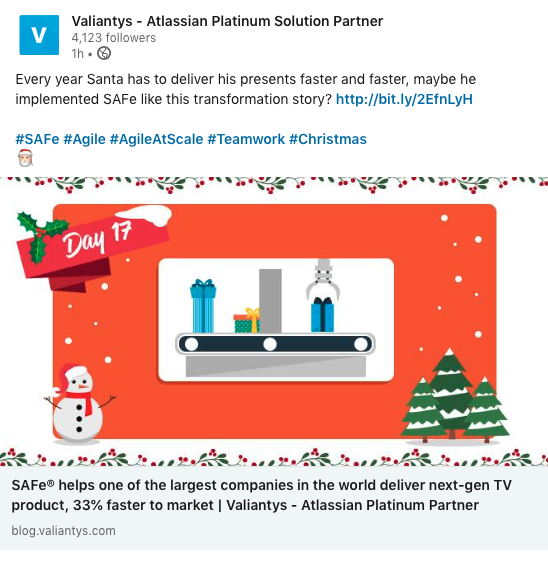 ITSM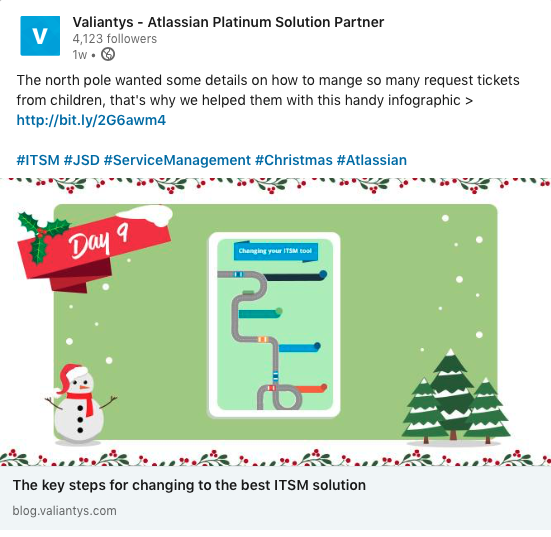 Lean Business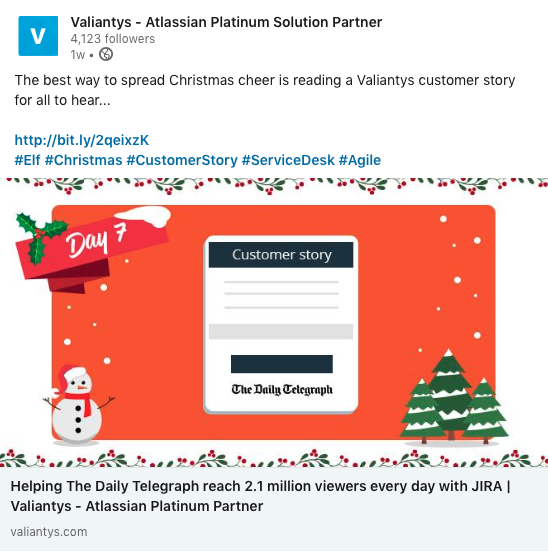 Technical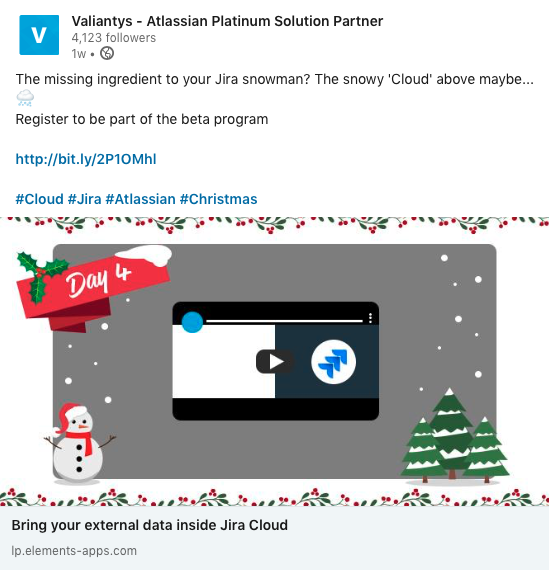 If you're looking to kick 2020 off with bang, why not get in touch with our certified team here at Valiantys. We have consultants ready to work with you on a variety of solutions, whether it is Agile, ITSM, Lean Business or Technical. If you missed our Christmas Advent Calendar, don't fear, you can follow us on LinkedIn and keep up to date on all of our future posts. And with that, have a very Merry Christmas and a Happy New Year.
Get in touch with us