This guest blog was written by Laurie Thierry, Marketing & Communications Manager at WeLoop.
---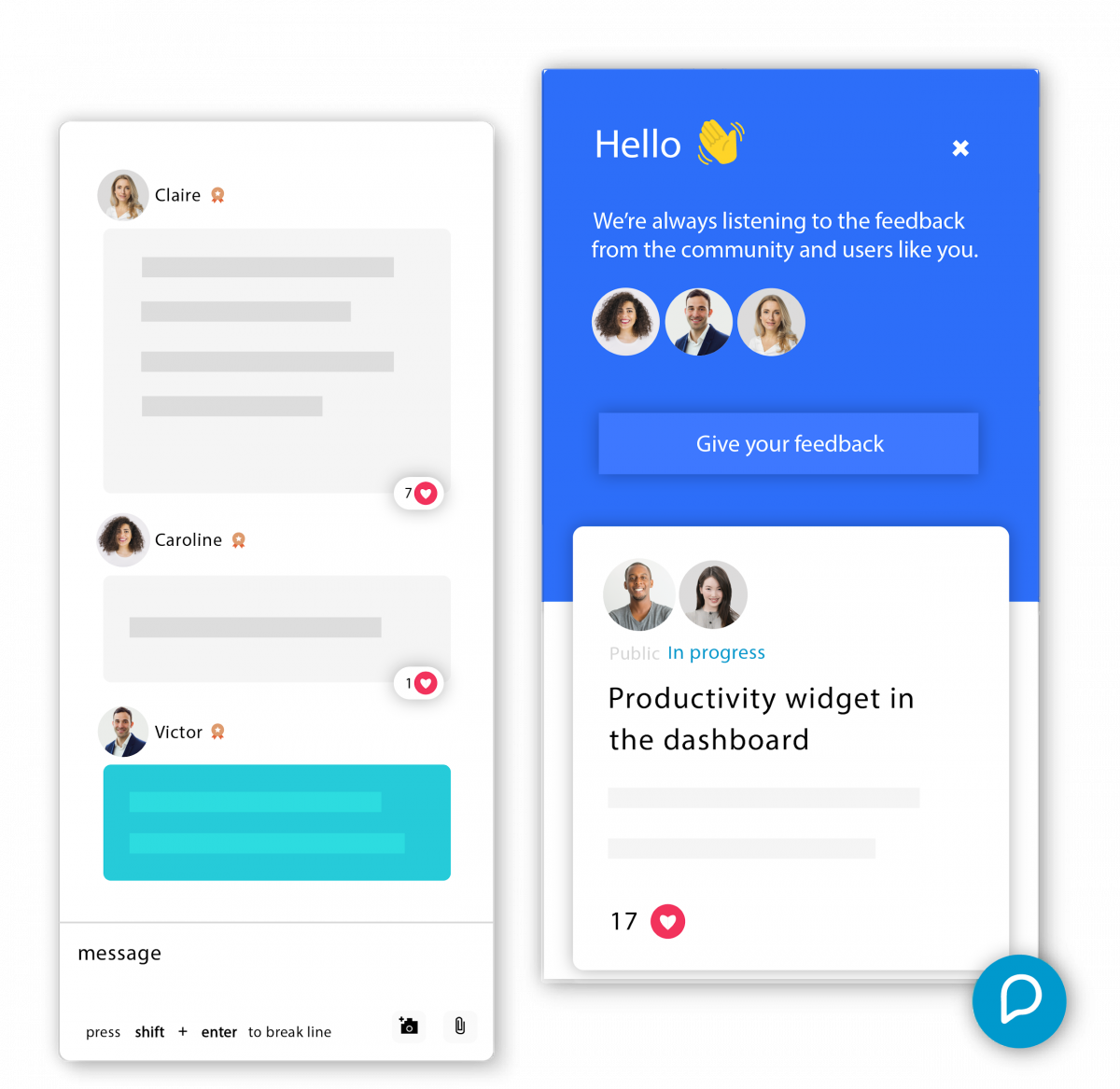 If you're using an agile methodology, the starting point of your sprints is always the same: your backlog established in Jira. It starts with creating new tickets – coming from both users and your team – that will allow you to build your backlog and then plan your different sprints.
Yet with feedback coming from several different directions, how can you make it easier to organize and prioritize your Jira backlog? WeLoop, a collaborative solution that improves business applications, can be integrated with Jira to help manage ticket creation upstream of your processes.
Each entry now contextualized in your Jira backlog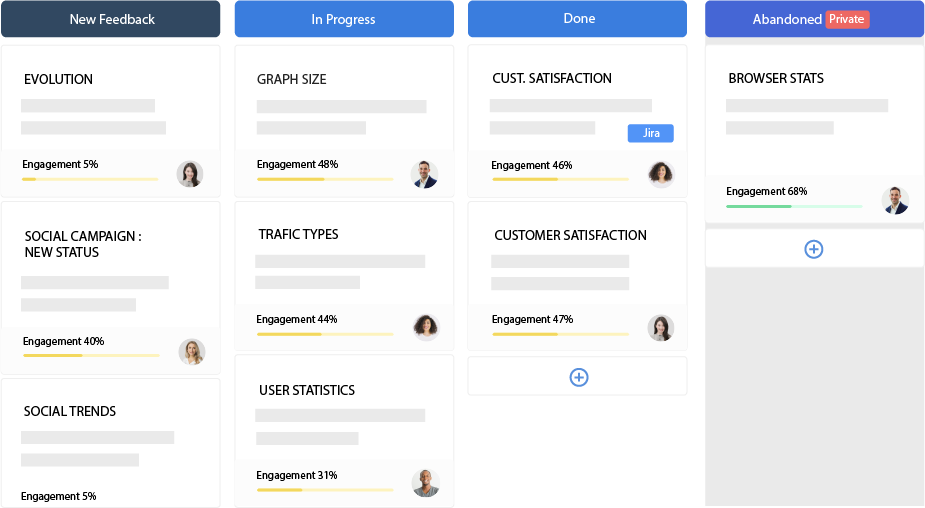 Developers are often solicited once the decision is made by the applications manager, without necessarily knowing the why and the how this decision has been taken. This is a problem that WeLoop addresses head-on.
Here are the necessary elements needed to have a full understanding of any request:
History: When sending the ticket to Jira, all interactions (number of users who requested this improvement, number of votes, popularity, importance for end users, etc.) are detailed.
Context: From a more technical point of view, it is also possible to know the different users' respective environments in one click (OS, Browser, etc.), thus avoiding unnecessary back-and-forth between developers and users.
Simplicity and quality: Forget various follow-up emails, all feedback is centralized in the same place. Feedback is qualified by several users, regardless of their geographical location.
WeLoop unites all this information from developers and users. Engaged users will give more feedback on applications, and with more reactivity.
But that's not all WeLoop does. The "duplicate" feedback effect disappears completely as users react naturally on the same thread. Multiple opinions from different users are all contained within a single ticket, and there is only entry point. There isn't even a language barrier, thanks to the translator which is integrated into WeLoop's conversations.
WeLoop works alongside Planning Poker by allowing developers (via the various tickets present in the Jira backlog) to quickly define the difficulty of a feature but also the average time required for its development. This will limit the risk of developing useless or obsolete features too quickly and distribute the tasks assigned to everyone!
An easier Jira backlog management: How does it work?
WeLoop creates and qualifies your tickets directly on your application through the user community. Once the ticket is validated by the Product Owner or Applications Manager, it is integrated directly into your Jira backlog with one click. Simply enter your Jira API token for the first time when setting up WeLoop.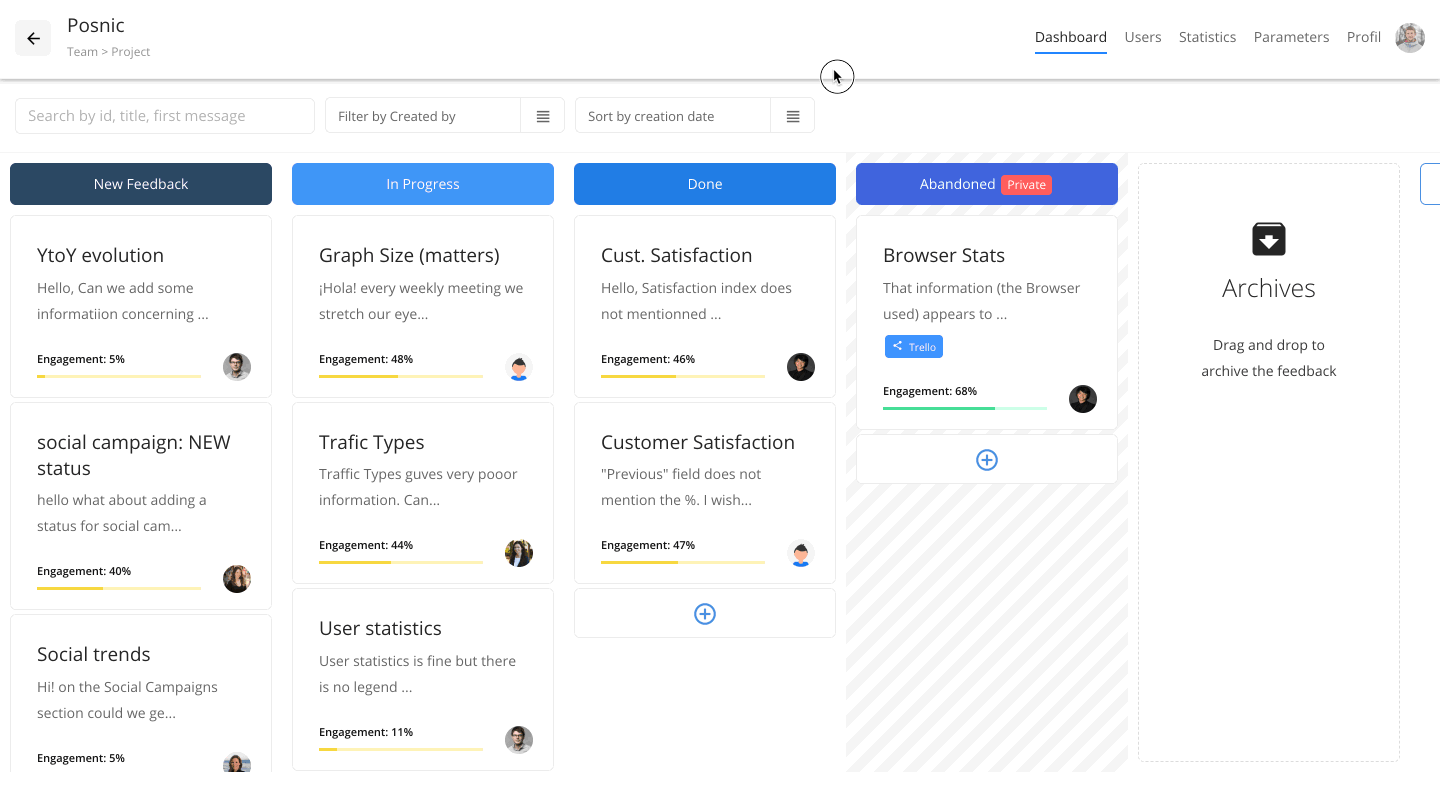 Your backlog will be completed automatically, with detailed tickets. Farewell to handwritten tickets, WeLoop does it now for you. Last step: sorting the backlog in Jira according to your workload, availability and priorities.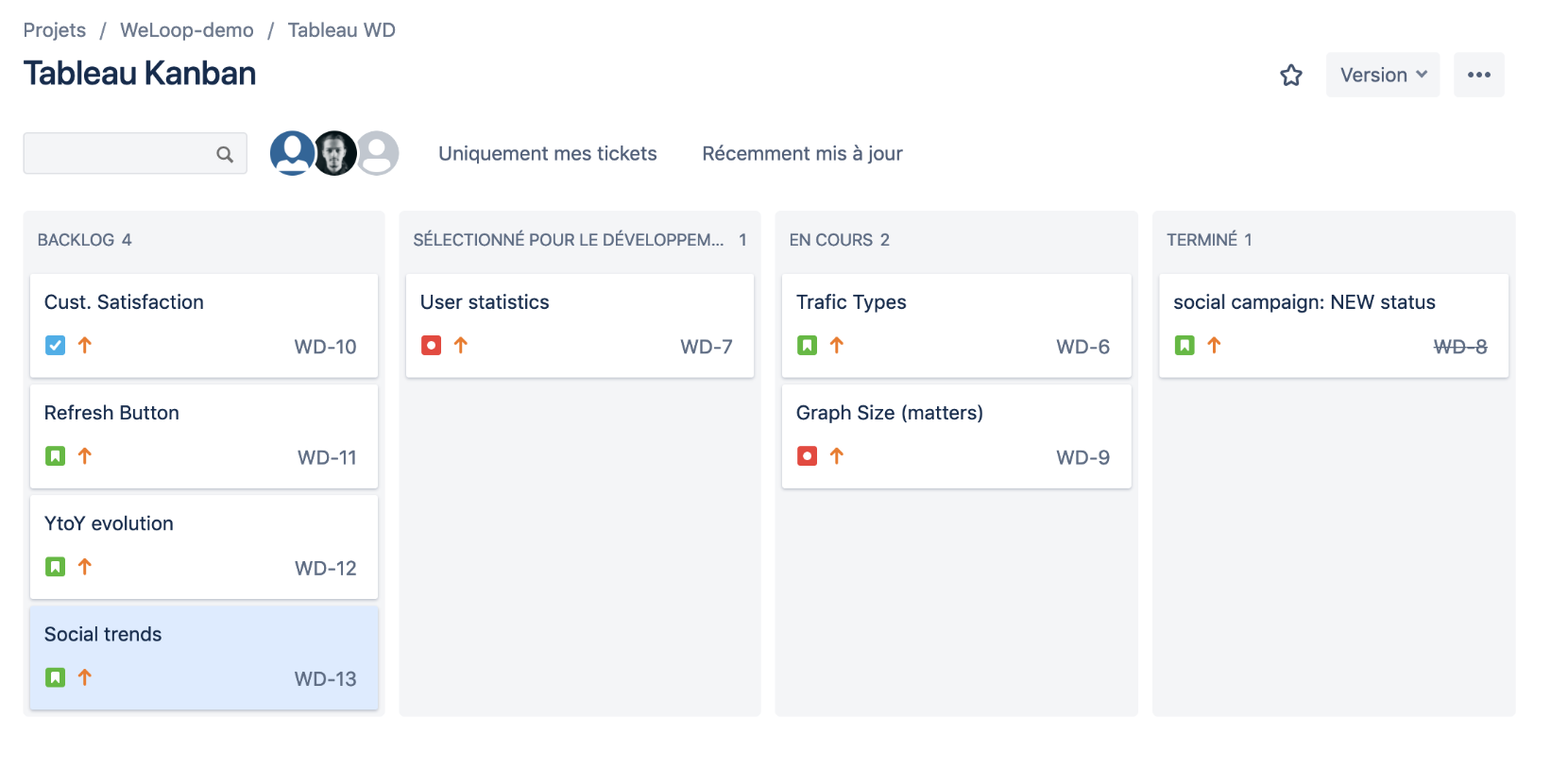 The Jira and WeLoop combination will make your sprints much clearer and more precise in a short time period. You can now optimize your tasks while spending time on meetings or investigating for who, what, why and how each ticket has been sent.
Developers are empowered because they have a better knowledge of the different statistics (such as the rate of prioritization, number of participants, various remarks, etc.). Thanks to this specific context, they can also suggest changes in the order or importance of developing certain features.
In a nutshell, WeLoop simplifies your Jira backlog creation and reduces the number of unnecessary tickets, bringing more meaning to developers' tasks.
For more information, check out the WeLoop website or get in touch with Valiantys to have an Atlassian certified consultant assist you with the integration.
I have questions on WeLoop