Integration
Information systems routinely have more bricks than the Queen has hats. In addition to its intrinsic qualities as a task tracker, a key reason for JIRA's success is its ability to integrate with numerous tools (CRMs such as Salesforce, service desks such Zendesk, test management platforms such as Zephyr, continuous integration servers such as Bamboo, knowledge bases such as Confluence etc.) These integrations are often the works of third-party editors, whom have always been major actors of the Atlassian ecosystem.
Go2Group
Let's focus on GoToGroup, a US-based Atlassian Platinum Expert with offices in Tokyo, Japan and Beijing, China. Go2Group shares similarities with Valiantys: strong consulting services coupled with software edition and distribution.

Right from its inception, Go2Group dedicated itself to integrating JIRA with other applications: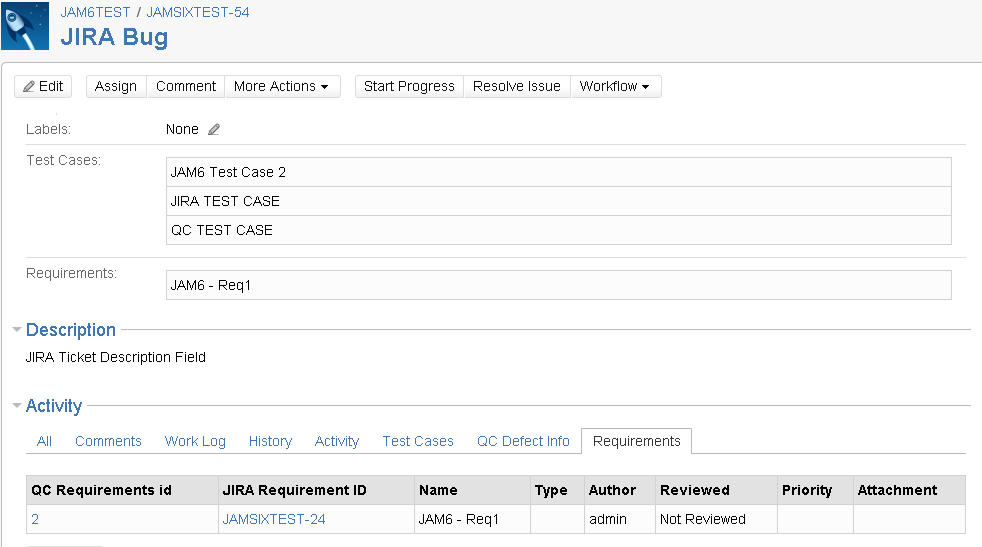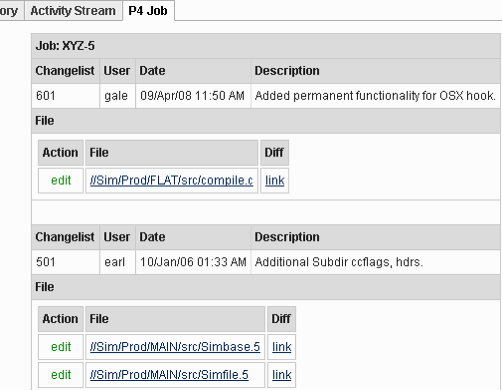 In keeping with the spirit of Atlassian's ecosystem, Go2Group develops and maintains free plugins:
Interconnectivity
Thanks to its know-how in integrations, Go2Group has developped ConnectALL , a platform to easily connect your teams, systems and processes: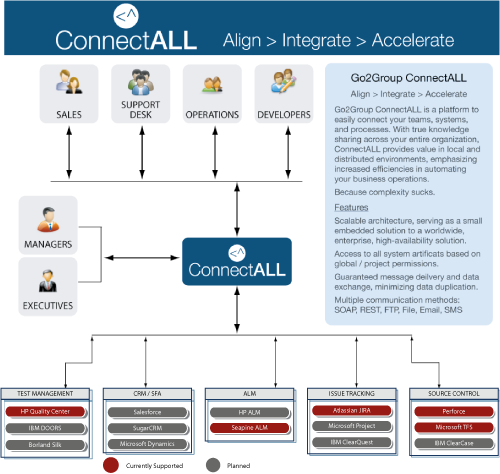 It enables reporting on the entire project lifecycle, not individual components. JIRA, Perforce, HP QC, MS Team Foundation Server et Seapine are supported out of the box.
100% JIRA
Lastly, because integration isn't the be-all and end-all of paradigms, synapseRT leverages the flexibility and extensibility of JIRA, building a test management system without having to leave JIRA. Using synapseRT, developers and testers can now see the entire release process, without having to hop between two different systems.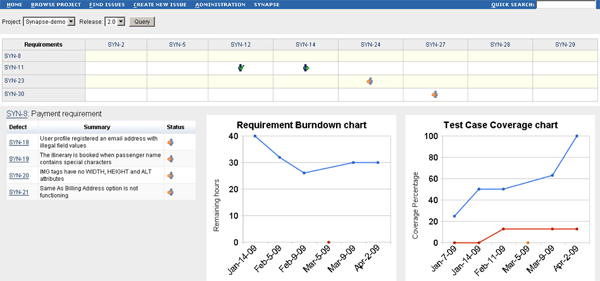 For more information, have a look at Go2Group's Products page.