In this guide, discover key challenges organizations face managing Atlassian Tools and 8 Keys of effective management:
Organization
Governance
Support Processes
Integrating Third-party Applications
Hiring a Third-Party Company
Capacity Planning
Service Level Agreements
Finance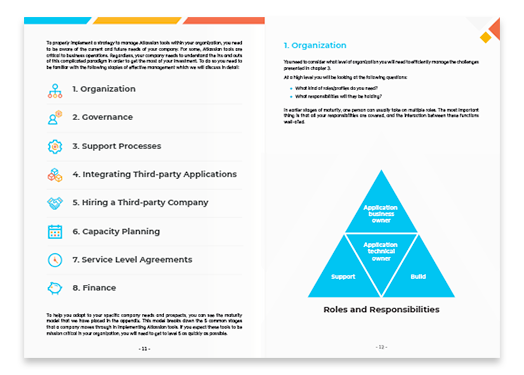 Valiantys Chief Technical Officer
Nathan Chantrenne has been enjoying Atlassian products for more than 10 years, with all possible roles: user, administrator, developer, consultant and delivery project manager.
He has helped hundreds of companies over this period making the most out of their Atlassian products, whether in-person or through the consultants he managed.
As Valiantys Chief Technical Officer, Nathan is now responsible for our delivery excellence
and our service offerings development. Outside of the office, Nathan is kept very busy by his 2 young children.