Everything we do at Valiantys is driven by incredible human talent. Behind every digital transformation lies a dedicated and capable team of unique personalities and diverse skillsets.
In the previous article, I mentioned that Valiantys had been awarded the Great Place to Work® (GPTW) certification for the sixth time in a row, scoring highly on the Trust Index© and obtaining the Palmarès Best Workplaces award based on the results of a Culture Audit©.
Following on from Cyrille's adventure at Valiantys, here is a new instalment featuring David Vincent explaining why he chose Valiantys as his "home, away from home".
Never Stand Still:
Another valued member is David, who embodies an important value of ours, which is to Never Stand Still.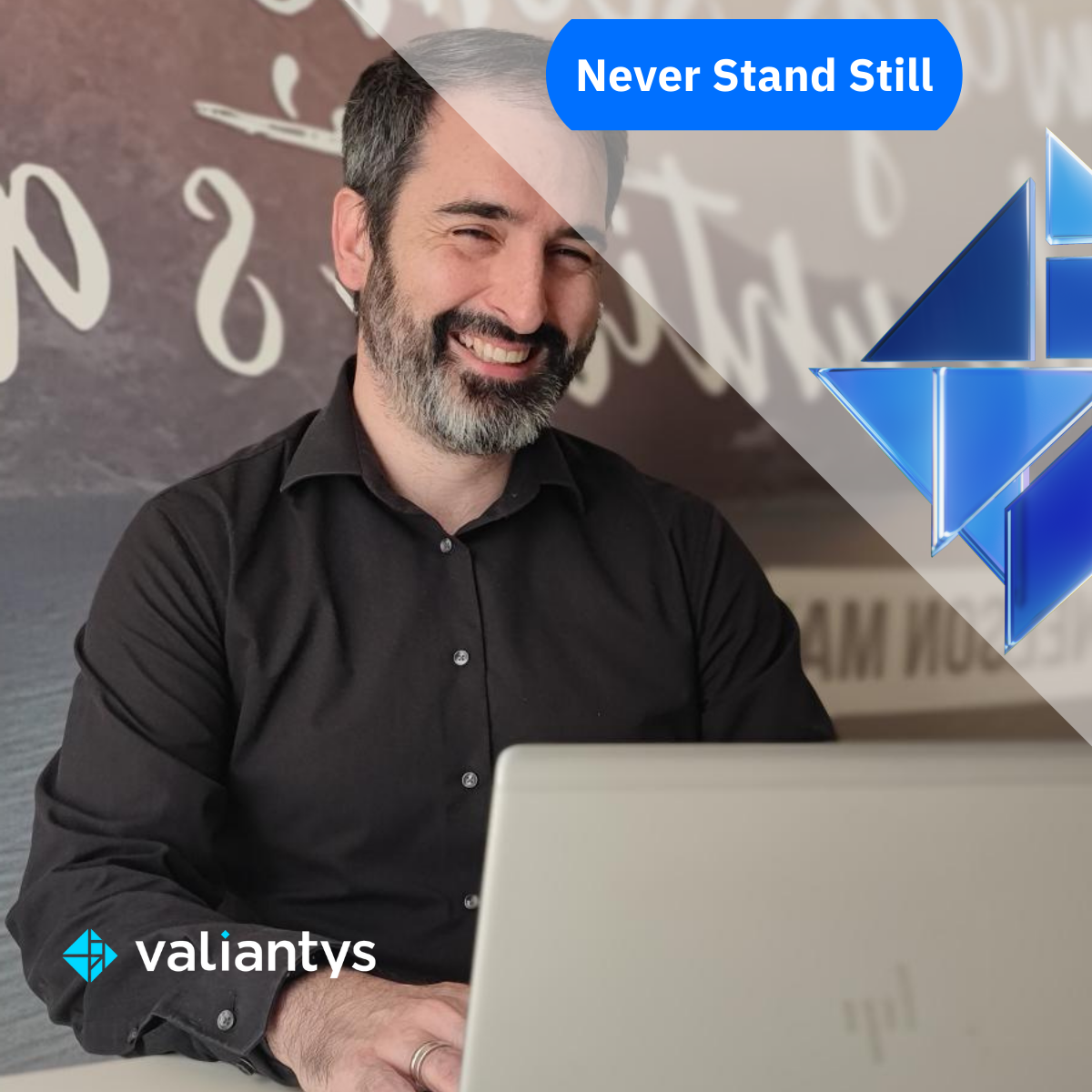 David was working at the Ministry of Armed Forces in France for 6 years at the IT department, where he was responsible for network installation, developing the intra-network and solving security problems, before he had been promoted to a Managerial position which he held for a further 8 years. During the 15 years working at the Ministry, he had coincidentally been using Atlassian Tools, developing features on them, ensuring the integration of all the add-ons and effectively making him an active member of the ecosystem.
Such experience led him to meet with the Valiantys France team, who then motivated him to apply for a job there!
David joined our team last January and is now one of our Senior Consultants and VTAs (Valiantys Technical Advisors), who never stands still. He makes sure he never stops learning and is always working on developing his skills, which aligns perfectly with our principles at Valiantys.
What role does Valiantys play in all this? It is the fact that Valiantys provides us with the tools to better ourselves and to improve our professional skills, without hesitation. Why did David stay at Valiantys? Interestingly, he shared points that were in common with those of Cyrille:
The working Environment

 

= it is friendly, people appreciate and

 

listen to each other

 

and have each other's backs. He even described a sense of family!

Helpfulness

 

= they never hesitate to lend a helping hand.

Openness

 

= people keep an open mind to new ideas, to meeting new people, to embracing new cultures and they are always honest.
We all look for jobs where we can excel, learn and grow. But we also seek places where we are comfortable, fulfilled and happy. At Valiantys, we are not your ordinary place to work. We are a family and we are a GREAT place to work!
Stay tuned for more adventures to come..
Join the adventure now !