Through our support offer, we help more than 300 enterprises throughout the world with their Atlassian tools' administration and utilization. This activity represents 1,200 tickets on average per month. We strive to always offer more reactivity, which is why we've evolved our support services this last month. In the next couple of minutes we'll showcase the improvements and benefits our services can provide to your team. We'll also reintroduce our support team, as we've grown with the pace of your business needs.
New response SLAs for superior service
We've fined-tuned our "Incident" tickets so we can better evaluate  the severity of your problem. Now, four levels of severity allow us to rank the "incident" tickets so our support team can increase their reactivity for incidents that affect your production environment and/or those that significantly impact the functionality of your instance. In our previous offer, there were two types of severity levels: Blocker requests and non-blocker requests. Today, we can focus on the most critical situations (like if your application is not accessible) and take charge of the problem within the hour.
The "assistance" requests are equally more precise so we can determine blocker and non-blocker issues.
Here are the details for our new response SLAs:
You request is:
Severity
Pack Standard
Pack Entreprise
Unlimited Pack
Essential
Advanced
Critical
An incident
(S1) Production application stopped
4H
2 H
4 H
2 H
1 H
(S2) Serious degradation
6 H
4 H
6 H
4 H
2 H
(S3) Moderate impact
8 H
6 H
8 H
6 H
3 H
(S4) Limited impact
16 H
8 H
16 H
8 H
4 H
A request for assistance
Blocker
8 H
4 H
8 H
4 H
2 H
Non-blocker
16 H
8 H
16 H
8 H
4 H
Second change: We improved our system to better calculate how our SLAs are measured.  As such, we now calculate our SLAs from the moment the ticket has been registered in our support portal and the first response after we've been able to investigate the problem. This makes our service crystal-clear, and our reports will be more precise in how we respect our SLAs for the nearly 15,000 tickets we receive every year.
This new system will be implemented on August 1, 2018.
Our international superheros, soon to be offering 24/7 support
In 2018, we expanded our support team to extend our capacity to process support tickets and offer more availability, notability across time zones. This will be further continued in the following months!
When you call or submit your request on our portal, it is Elsa, Arnold, Oksana, Ida, Nicolas, Flora, or Julia who respond and resolve your problem as quickly as possible. Our heros are spread across different countries to come to your rescue, twenty-four hours a day, five days a week. This month, we are pleased to announce that we'll start to offer 7/7 by the end of the year. Stay tuned for this roll-out!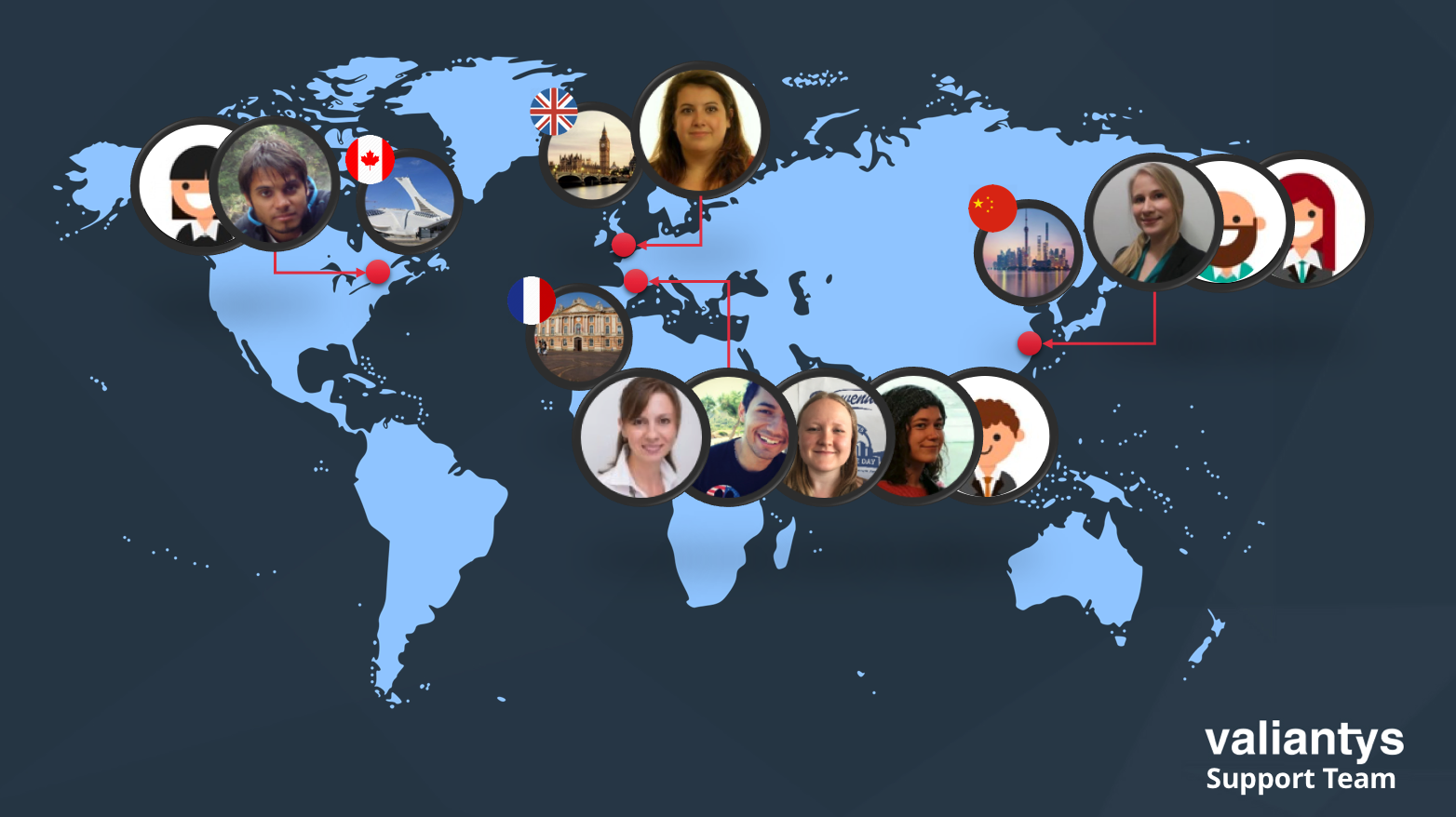 Contact us on the channel of your choice
We all have our habits. Some prefer to pick up the phone, others prefer to log onto our support portal to solve their problems. Here are all the Valiantys solutions available in our support contract:
The Valiantys Support portal: It's preferred choice for many clients, as you can submit your request when you want without waiting and the form guides you through describing your problem.
Telephone hotline: When you are an Enterprise or Unlimited client, you can call us directly on our hotline. One of our support superheros will pick up and create a ticket containing all the necessary information to process your request.
Email: Shoot us an email at our address. A ticket will be created from your message.
Hipchat: For an instant response, we can create a Hipchat room for tickets which are critical and urgent.
As soon as your request reaches us, we can offer screen sharing to properly handle complex requests.
In all cases, you'll receive a notification by email with the details of your request.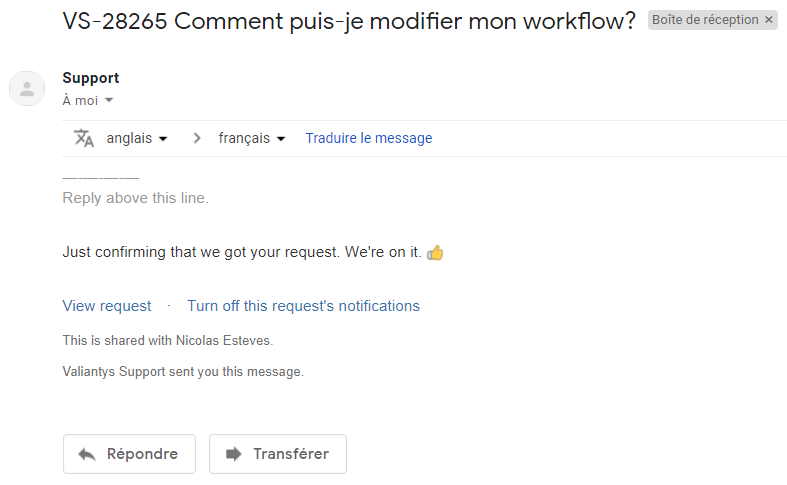 Get in touch
For more information, check out the details of our different support packages. If you want to talk about our new system for calculating SLAs, ask about the added-value of Valiantys, or even have any general feedback, we'd love to chat with you! Don't hesitate to get in touch.
Contact us