Valiantys announces the appointment of Michael McNeil as Chief Executive Officer, North America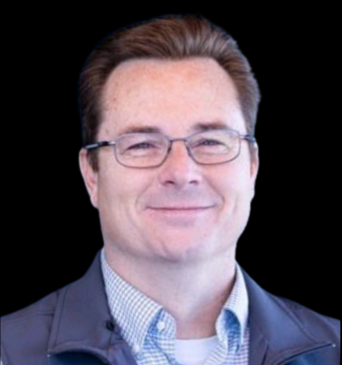 PARIS, FRANCE – 21 SEPTEMBER 2023 – Valiantys is thrilled to announce the appointment of Michael McNeil as the Chief Executive Officer in North America.
"During my tenure as COO of Valiantys, North America, I had the privilege of leading the post-merger integration, bridging people, goals, and systems together," said Michael McNeil. "In my new role of CEO of Valiantys, North America, I will continue to leverage this valuable experience to further optimize team structures and connectivity of process, and ensure Valiantys has increased capacity to match the incredible growth curve the company is experiencing in the region, along with operating as a true global company."
Michael McNeil was previously CEO of Expium, which was acquired by Valiantys in December 2022. Under his guidance, Michael's teams have consistently demonstrated an exceptional ability to identify pain points within diverse industry sectors and among C-level executives. Through an informed understanding of both technology and business dynamics, they have consistently transformed complex business needs into innovative, tailor-made solutions that truly make a difference for clients, while ensuring seamless integration with Atlassian's suite of products.
"It has been an immense pleasure working closely with Michael during these past 12 months. Michael has flawlessly demonstrated his commitment and expertise, a fact that has earned the trust of our Board of Directors," said Emmanuel Benoit, Global CEO of Valiantys. "I am delighted to share the same values. Notably: caring about people, and putting customers at the center of everything we do. I have full confidence in Michael's leadership, which is set to propel Valiantys to even greater heights."
Valiantys is committed to its mission of empowering businesses to thrive by harnessing the full potential of Atlassian's tools through customized solutions. With Michael McNeil at the helm of its North American operations, the company is poised to further elevate its capabilities and expand its footprint in the region.
In his new role, Michael McNeil will be responsible for leading Valiantys' North American operations, spearheading the company's growth initiatives, and further solidifying its reputation as a trusted partner for tailored solutions within the Atlassian ecosystem. This significant addition to the executive team underscores Valiantys' commitment to driving innovation and excellence in custom development and integration services.
About Valiantys
Valiantys is a leading global consulting and services firm dedicated to Atlassian. The company accelerates business transformation by digitizing processes and modernizing teamwork, using the best agile methods and tools. Its Atlassian technical expertise is unparalleled and Valiantys supports its customers across the entire spectrum of projects on those platforms. As a recognized Agile at Scale, ITSM, and Cloud Specialized Partner, Valiantys help organizations accelerate time to value with Agile at scale, cloud, and ITSM implementations. Because teamwork requires more than just tools, the firm bridges the gap between applications and strategic practices such as SAFe® and ITIL. Over the last 15 years, Valiantys has helped more than 5,000 customers achieve their desired business outcomes at a reduced time to value, through improved team collaboration. More information about Valiantys can be found at https://www.valiantys.com/