We saw in the previous article that the VertygoSLA's searcher has completely changed. Another new major feature is the possibility to use some of JIRA's basic gadgets to create statistics with VertygoSLA's fields. For instance, you can now create pie charts or bar charts using the values from VertygoSLA fields contained in a JIRA filter.
Here are some screenshots of what you can do with any filter: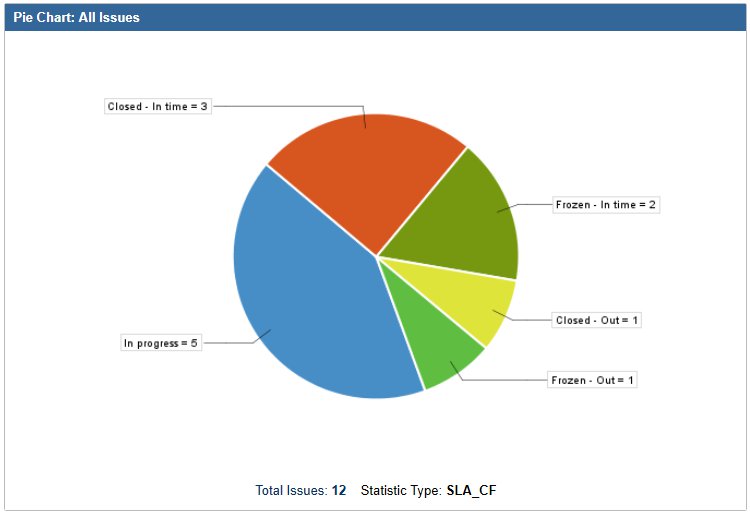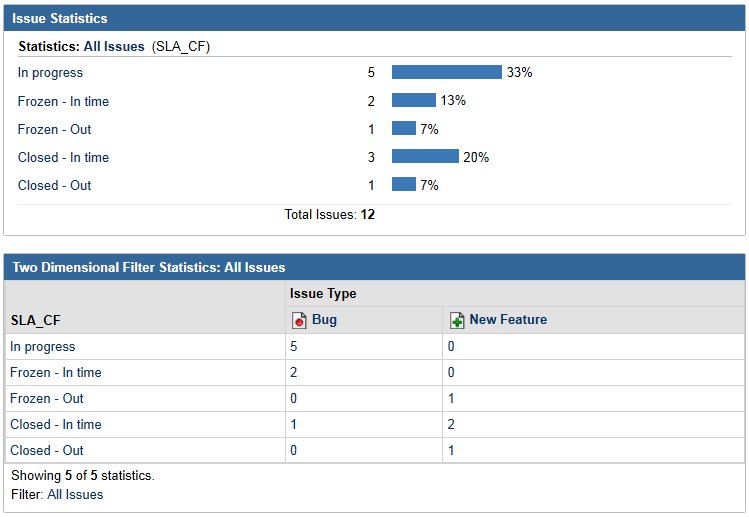 As you can see, issues are organized in 5 categories :
In progress SLA,
Frozen SLA in time,
Frozen SLA out of time,
Closed in time,
Closed out of time.
We believe this will incredibly help you to follow and honor your SLA commitments.
Thanks again for reading this blog your comments/feedback are welcome.
Stay posted to this blog, there will be more articles on the other new features of VertygoSLA soon!