Valiantys' customers looking to find a place in the cloud now have another European Amazon Web Services (AWS) region to operate applications and services.
The global cloud provider recently launched its fourth European region, with the newest location in Paris, France joining the already established data center regions in Germany, Ireland and the United Kingdom. This new AWS region gives Valiantys' clients another option for hosting their DevOps applications in the cloud. Customers will have the benefit of using three availability zones with the AWS Paris Region for redundant networks, fault-tolerance, high availability, disaster recovery, business continuity and better scalability.
Valiantys has been building an AWS Cloud Platform for more than five years, and our team has designed a methodology tied to several configuration and deployment practices.
This new region, called the AWS EU (Paris) region, brings the total number of worldwide AWS regions to 18 that contain about 55 availability zones (AZs). Each of the AWS EU (Paris) region's AZs are separate locations with their own infrastructure with AWS services that provide strong security and adhere to compliance standards.
The AWS EU (Paris)  supports the following virtual instances: C5,M5, R4, T2, D2, I3 for memory-intensive workloads and X1 for I/O intensive applications. Valiantys' clients get access to a slew of AWS services, including Amazon Elastic Compute Cloud (EC2), Amazon Virtual Private Cloud (VPC), Amazon Simple Storage Service (S3), and Amazon DynamoDB that can be used with AWS Direct Connect. With AWS Direct Connect, you can connect to all your AWS resources in an AWS Region and transfer your business-critical data from your data center by bypassing your internet service provider and get more network bandwidth.
Valiantys' hosting is aimed at small, medium and large companies using Jira Software, Jira Service Desk, Confluence and Bitbucket, to name a few. Our Valliantys team can deploy your first instance in just one day. Plus, our in-house Valiantys expertise also has strong experience with clients who are in the regulated sectors such as financial services, the public sector, health and administration.There also is a Jira Products on AWS guide that provides a Quick Start Catalog to access AWS CloudFormation templates to automatically deploy Jira products in the cloud.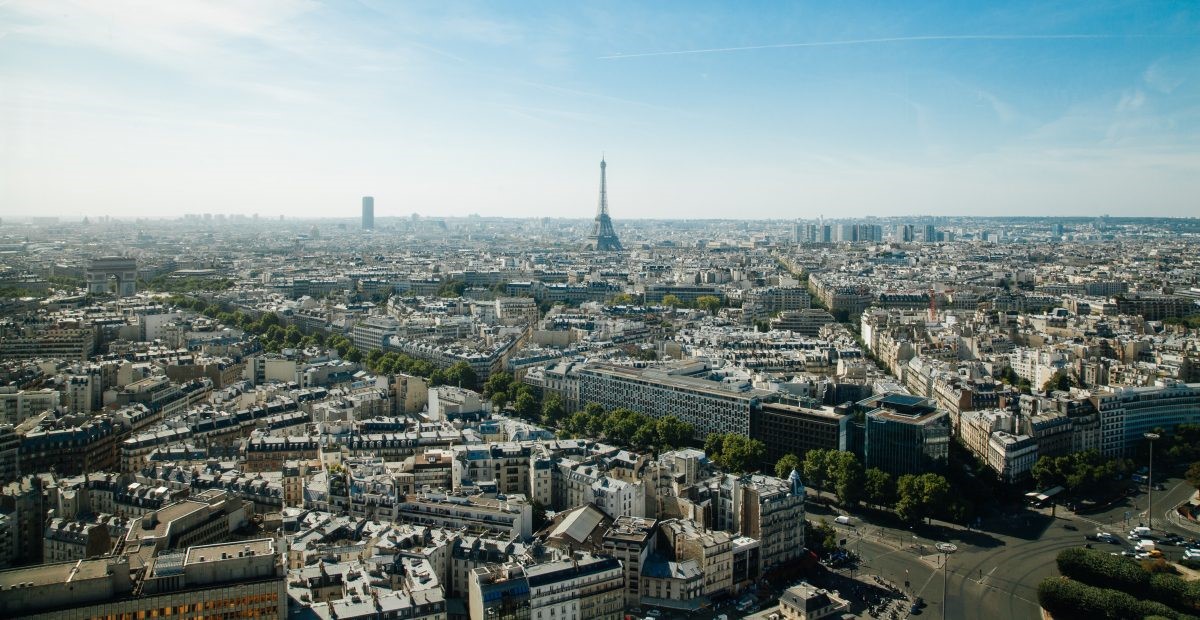 AWS cloud offers over 500 security and compliance features, and its worldwide infrastructure regions are designed, built and regularly audited to meet compliance standards and provide high levels of security. Its services comply with the major global security standards: CSA, ISO9001, ISO 9001, ISO27001, ISO 27001, ISO27017, ISO 27017, ISO27018, ISO 27018, PCI DSS Level 1, SOC 1 (formerly SAS 70), SOC 2, SOC 3 Security and Availability, and PCI DSS Level 1.
"In addition to replicating applications and data across multiple data centers in the same region using Availability Zones, you can also choose to increase redundancy and fault tolerance further by replicating data between geographic regions," according to the AWS website. "You can do so using both private, high speed networking and public internet connections to provide an additional layer of business continuity, or to provide low latency access across the globe."
Get Ready for GDPR
AWS' opening of the AWS Paris region comes just before the European Union's General Data Protection Regulation (GDPR) data protection law goes into effect on May 25, so our North American customers with operations in Europe now have another option to host their international business on a GDPR-compliant platform.
This new law not only impacts Valiantys but hundreds of our clients who are migrating to the cloud. AWS is certified under the EU-US Privacy Shield and the AWS Data Processing Addendum (DPA) is GDPR-ready and available for AWS customers. The current AWS DPA and AWS GDPR DPA gives customers the ability to transfer personal data to countries outside the European Economic Area (EEA) in order to comply with EU data protection laws. AWS follows the Cloud Infrastructure Service Providers in Europe (CISPE) Code of Conduct. CISPE ensures that AWS is using data protection standards that are consistent with GDPR.
GDPR also broadens the scope of the law to impose direct statutory obligations on data processors and non-compliance fines of up to €20 million or 4 percent of annual worldwide turnover (whichever is higher) for material breaches.

AWS Benefits
Atlassian conducted a two-year migration to the AWS cloud that was completed in 2017. They did this after hitting scalability issues with the old hosted approach that was created before the public cloud was an option.  With the opening of the AWS Paris region, Valiantys' clients get so many benefits with this new option, which includes deploying applications across multiple AZs in the same region for high availability and low latency. Customers also can spin up new virtual instances in the cloud on the fly.
These AZs are connected to each other with a fast fiber-optic network so that you can build applications that automatically failover among the AZs without end-users experiencing any down time. They get to control where data is physically located, which is critical for compliance and data privacy regulations. They get the benefits of selecting AWS services for their specific needs. AWS plans to build 12 more AZs in four new geographic locations that include Hong Kong, Sweden and Bahrain along with a second AWS GovCloud region in the United States.
How will you design your Atlassian hosting solution?
If you're looking for a managed hosting solution for your Atlassian products, don't hesitate to leave a comment below or get in touch with one of our Atlassian certified consultants.
Contact Us