With both an Atlassian Summit in Barcelona and San Jose, this year you get double the fun with another edition of our Summit Chronicles – jam-packed with all the product information you need to know along with what the Valiantys team is bringing to the table. With Atlassian reaching 90,000 customers globally, it's no wonder that another Summit is needed to bring the Atlassian community together and brainstorm ways to unleash the power of every team.
But first, let's give you the lowdown on the Valiantys team.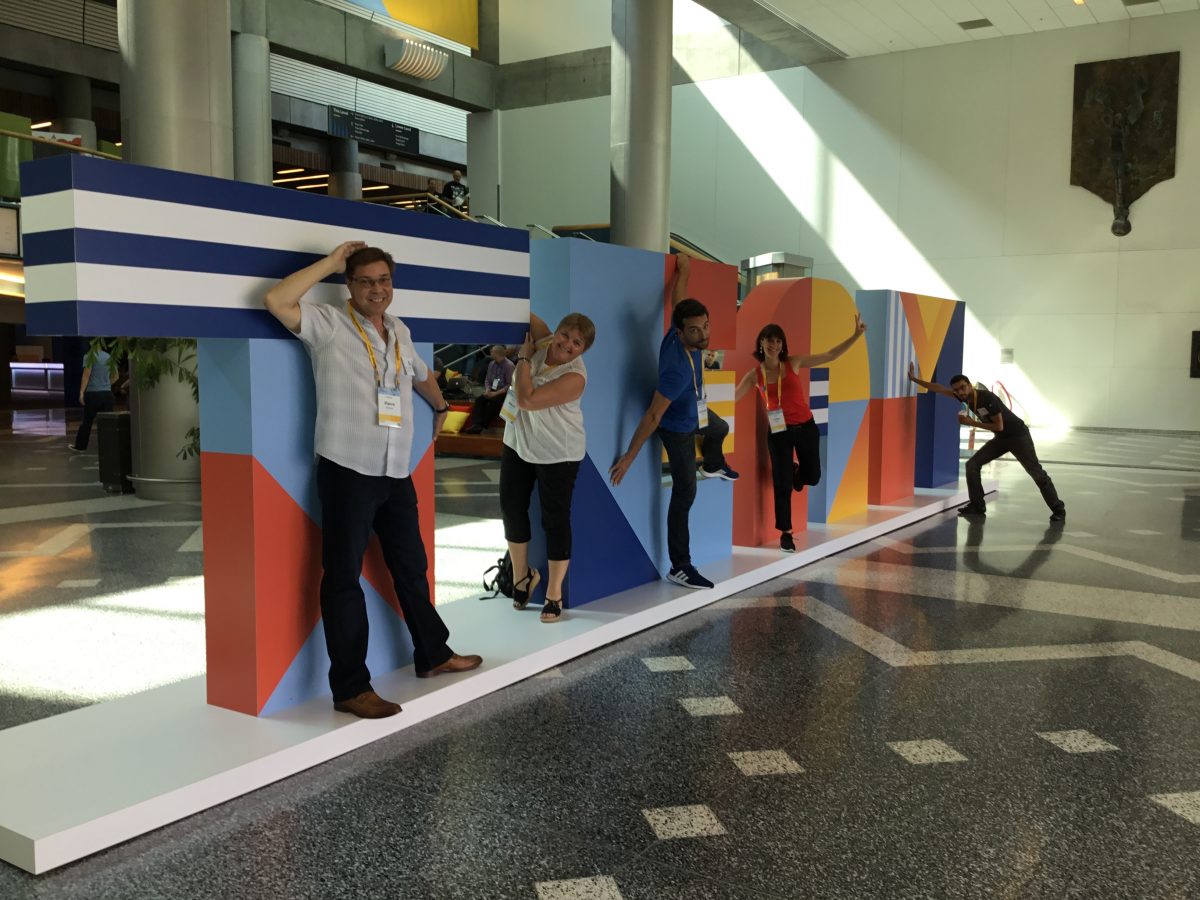 Inside Valiantys
Our team members from Montreal, Toulouse and London gathered in sunny San Jose for the Atlassian Summit. During the Partner Day, we were humbled to be awarded two prestigious awards from our Marketplace partners. Riada named us Top-Selling Partner Worldwide for Insight for 2017. Likewise, Tempo awarded us the Top-Selling Partner for 2017. We're grateful to be working with such awesome app vendors who help our clients maximise their work!
We were also incredibly honoured to win one of the most coveted awards during summit – the Atlassian Partner of the Year 2017, Enterprise. We are incredibly proud at what our team has built and we're looking forward to continuing the incredible work with our partners and clients. More on this award can be found here.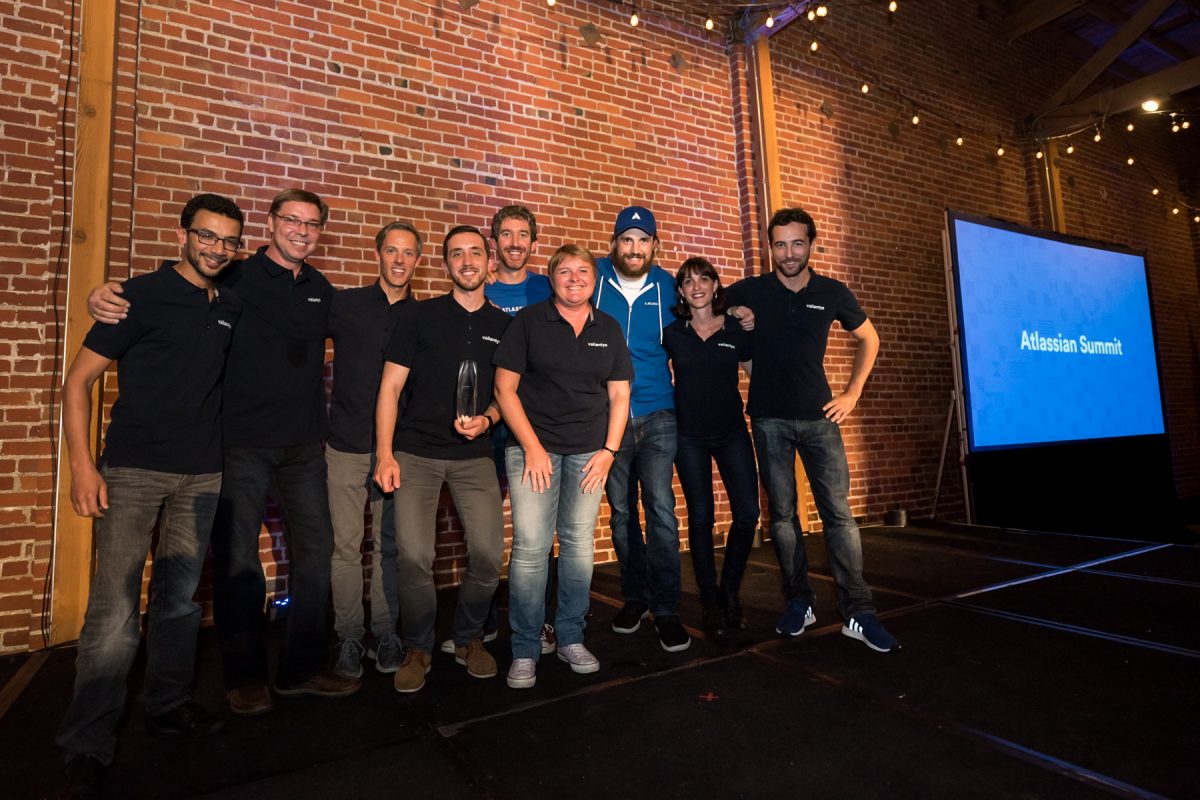 At the Summit, we were set up in the expo hall chatting it up with some of our favourite clients along with meeting new people. We're known for our two best-selling apps nFeed and Exocet, but we were also thrilled to be launching our brand-new app Elements at the Summit. We're still running our Summit promo that if you purchase our nFeed or Exocet apps before October 31st you will receive a free one-year Elements server license, so you can still check that out!
We also had our certified Atlassian consultants on the ground to discuss the added-value of Valiantys as a Platinum Solution Partner. We're a leading provider of professional services, from hosting, deployment, support and training. Yet we're also a friendly bunch….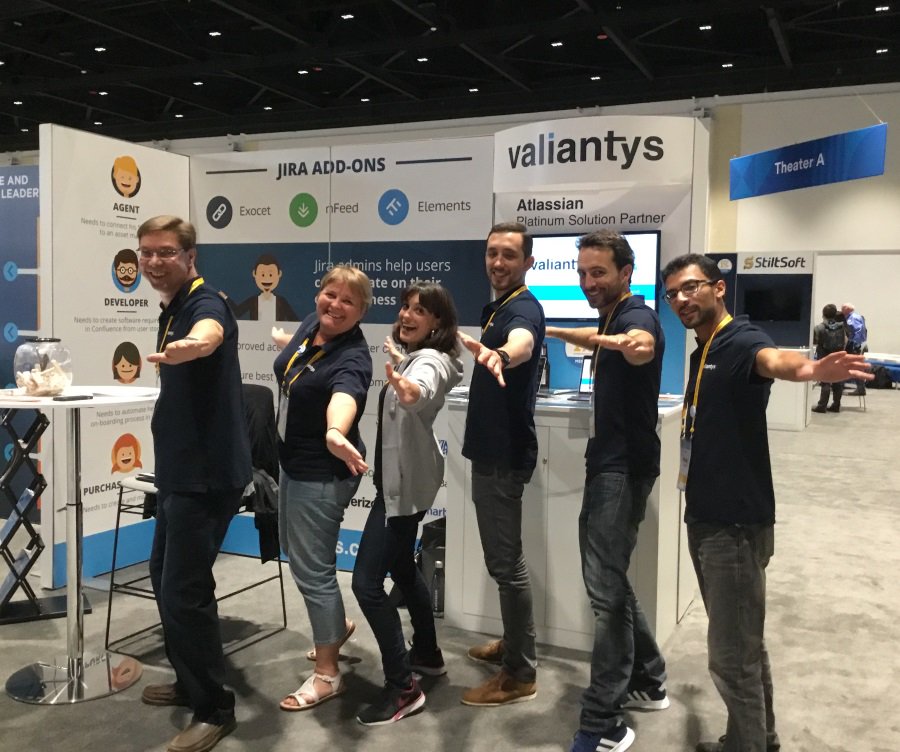 Now to get into the meat of what new product features you can expect from this year's Summit.
Stride
Easily one of the biggest announcements to come from Summit was Stride – the  new, all-encompassing communications tool for teamwork. Its power is driven by three pillars:
Messaging: Stride has over 100 new features, including rich text editor, custom emojis, expressive status, fast search, rich media, image annotation, and more.
Meetings: There is no substitute for face to face communication. Stride has native, integrated meetings across the entire Atlassian suite so you can jump directly into a one-to-one or team meeting in high definition, regardless of the platform you're on. Other Stride features include calendar reminders, screen sharing, remote desktop control and guest access. For Trello lovers, Stride calls are integrated within the platform so you can talk while simultaneously making the necessary changes to your board.
Collaboration tools with actions and decisions: Stride understands that actions speak louder than words. Conversations can be annotated into 'actions' and 'decisions' and integrated into teamwork platform.
To give you the time to execute your actions, Stride includes Focus mode so you are not disturbed by notifications. You can let your team members know what you are working on and how much time you need to finish your project.  After your defined focus mode is over, you'll also have a nice summary of what happened while you were away.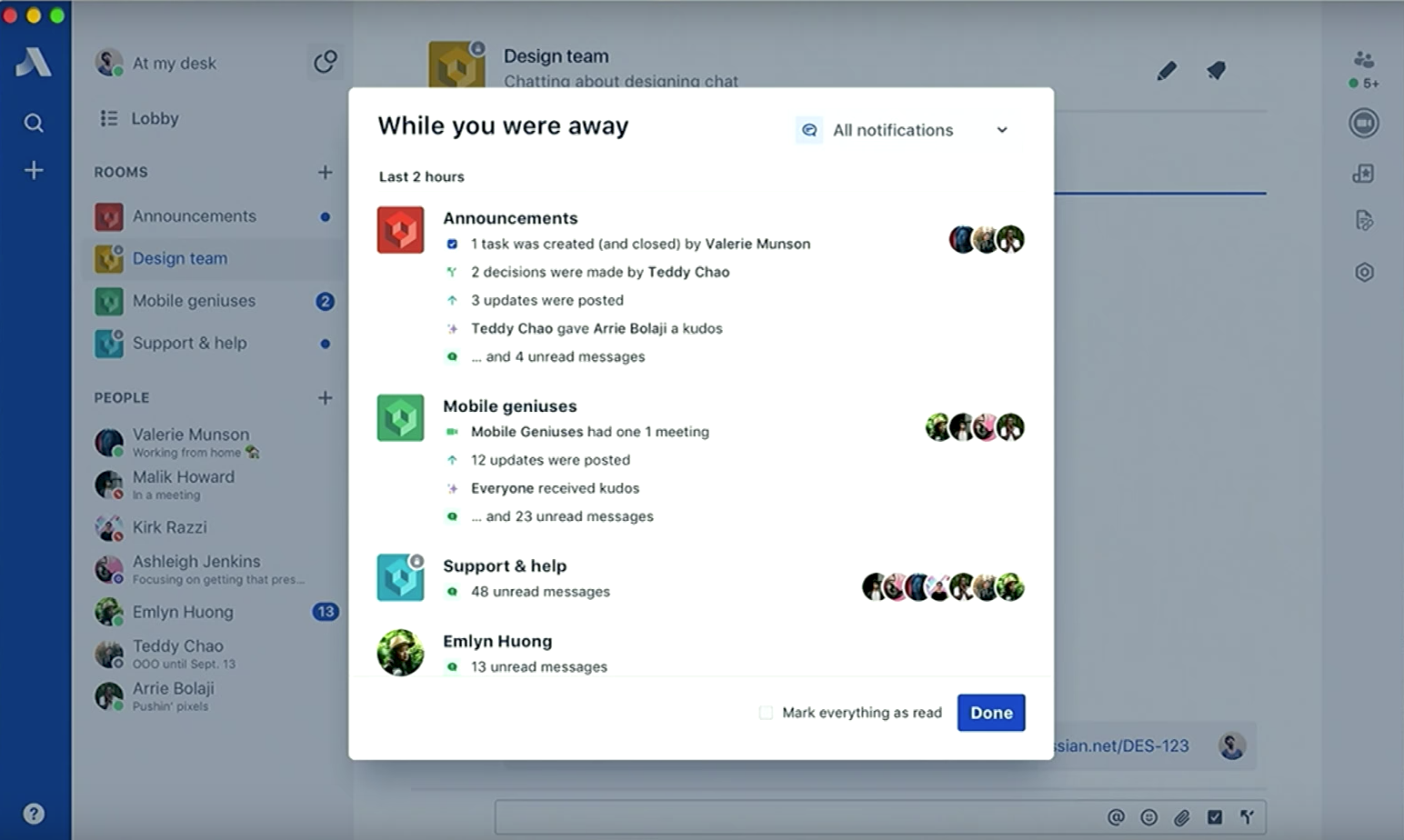 Stride is also enterprise ready with identity manager on day one!
Logo Change
In 2002 the Atlassian logo looked like this:
In a nutshell, the original logo was inspired by the Greek mythology of Atlas, a titan who was condemned to hold up the sky for eternity. This was back when Atlassian was also a customer service company, as their co-founders were inspired by the legend's reflection of excellent customer service. Throughout the next decade, the "Charlie" logo was updated, yet wasn't completely revamped – until now.
The problem with the previous logo was Charlie stood alone, which wasn't the direction that a company promoting teamwork believed was an accurate reflection of their brand and values. Thus the new, more imaginative logo: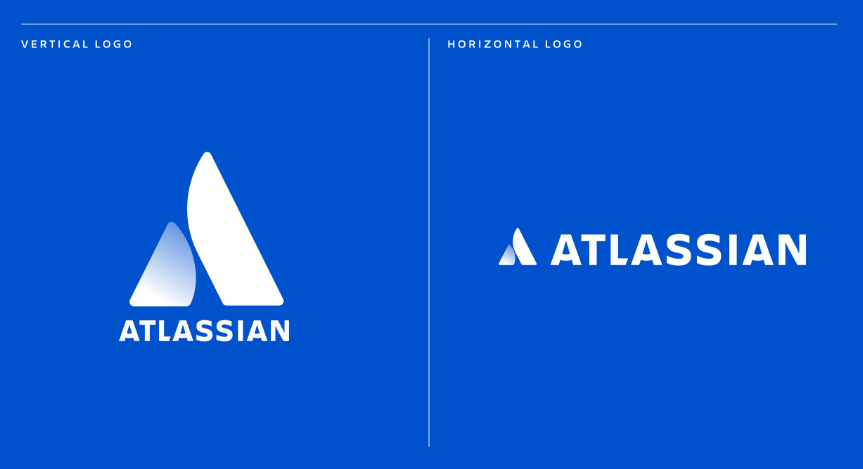 Is it two people giving each other a high-five? A mountain for teams to scale? Does it represent 'A' in Atlassian? The logo is intended to be open to interpretation – which seems fitting for a software company selling products which are highly customisable for different teams.
Following suit, the product logos have also changed to reflect the new branding: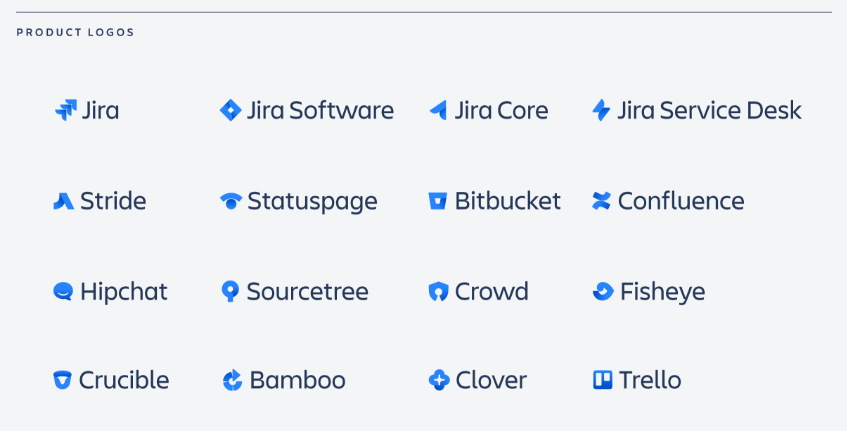 Oh, and JIRA is now Jira, as to not be confused with Atlassian as a company (which now appears in all caps in the horizontal logo).
Trello
While this was Trello's debut in the US Summit, they certainly were a familiar name. Michael Pryor (Head of Product, Trello at Atlassian) announced that Trello had surpassed 25 million signups.
There's a reason why so many people are drawn to Trello – it can be used both in a professional setting, in your home to organise your family, or to manage activities within your community. Three things change for each of the different roles a person fulfils during the day: the team, the services, and the device. Trello strives to provide a tool that can cater to all these different aspects.
When your team changes, Trello has introduced related cards. This allows the user to connect cards that span across multiple boards, so you can check the status of a project without having to switch boards.
When your services change, Trello has you covered with tight integrations with not only the Atlassian suite, but also commonly used project management tools such as Slack, Dropbox, and more. Yet Trello can also integrate into other tools with embedded cards and boards, allowing you to see your work directly in BitBucket, Confluence, Microsoft teams, etc.
For those who use Trello primary on their computers, the new Trello Desktop app is designed to help clear the clutter. Available on Mac and Windows, the app features a new quick-add window, customisable shortcuts, the ability to set priority boards and desktop notifications.
Data Center and Server
A Data Center or Server hosting solution usually indicates that the scalability and reliability are top concerns. Here's how Atlassian plans to address scaling infrastructure, Agile, and DevOps practices for these customers:
Kanplan for Data Center and Server: Kanplan gives you a place for your backlog, leaving space on your kanban board for your most important work. It was announced during the last Summit, and based on its success it has been rolled out to server and Data Center environments.
Project level administration: Not everyone should be a Jira admin. However, Jira admin shouldn't need to hold project managers hands for changing a team's workflow, adding field to an issue or reordering fields on an issues screen. The solution is to provide more flexibility to project admins to configure their own projects. Global Jira admins can view a log of all the changes that have occurred, and have the option to lock down certain sensitive projects from project level interference. This feature will be available in Jira software, Bitbucket and Bamboo.
The new Dependencies reports in Portfolio for JIRA will help teams quickly identify blockers.
Likewise, Portfolio programs show an aggregated view across all of your plans, giving executives top-down visibility on the most critical projects. Teams can also see how their work is contributing to the larger business objectives.
Priorities per project is coming soon to Jira, allowing teams to prioritise work in the way that makes the most sense for them.
DevOps at Scale
DevOps is a culture and collaboration challenge, which is why Atlassian has released the DevOps Playbook.
With Config as Code in Bamboo, you can create and manage build plans as code. By storing and versioning build plans along your source in Bitbucket, you can deliver more efficient builds.
Atlassian launched the DevOps Marketplace, with an aggregated list of the leading DevOps apps (With Valiantys' nFeed app topping the list for the Continuous Feedback category).
Data Center
The new Performance testing framework for Bitbucket, Confluence and JIRA Software Data Center will make testing in your own environment easier.
Atlassian has made it possible to launch the entire Data Center suite on Amazon Web Services.  In light of this success and the need for users to choose their hosting solutions, Atlassian will now be providing support for Microsoft Azure.
Finally, mobile is coming to server! Stay tuned for the launch!
Jira Software and Bitbucket
Thankfully, Atlassian is doing more to help teams get DevOps right. The Cloud version of Bitbucket provides improved continuous delivery, as testing and delivery is now possible within the product itself through these three new features:
More service containers to meet the needs of your build.
Docker images can be generated directly in the pipelines
You can now test multiple platforms with different images, allowing you to easily test different environments and infrastructures.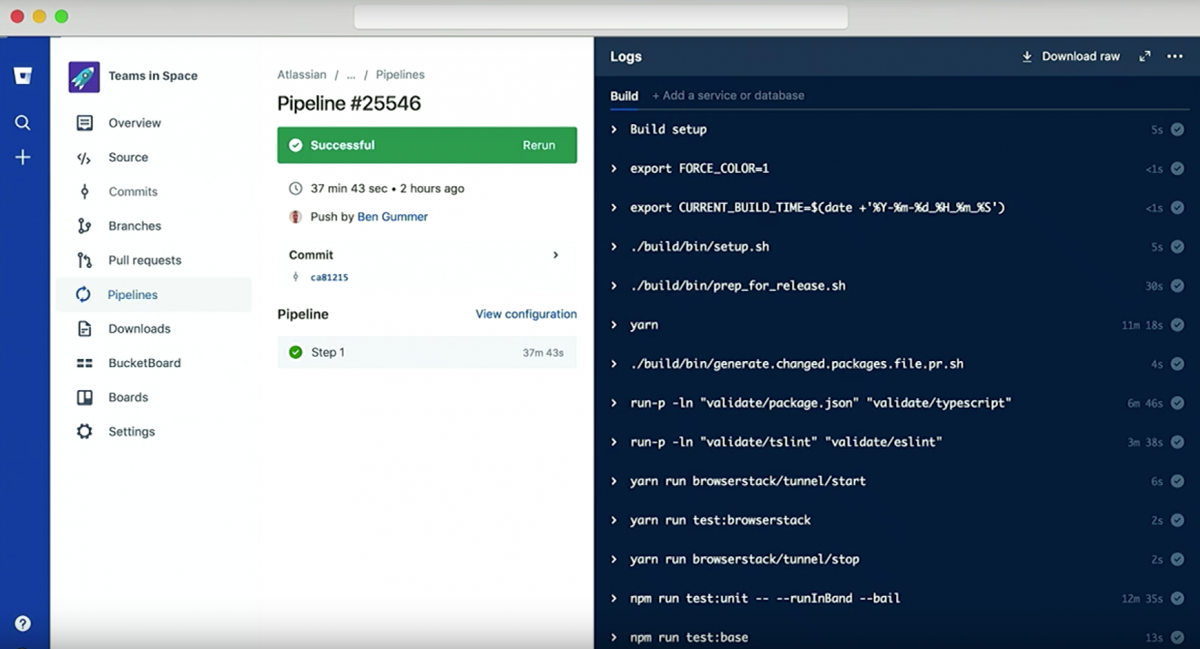 As well, Atlassian has made work easier for developers – who spend most of their time in Bitbucket – to see Jira issues without changing products, as now the full Jira issue can be viewed and updated directly from Bitbucket.
Likewise, Atlassian has eased the work for designers by making Jira available in Sketch, Adobe and Invision. Now designers can directly insert their images from the tool they are using to Jira.
But again, that's not all – as 14% of Bitbucket users also use Trello, it makes sense that Trello boards should be added right into Bitbucket's repository.
Jira Service Desk
There's a big change coming to the native Jira Service Desk! Now it is possible to be more on brand with your self-service desk by customising your portal.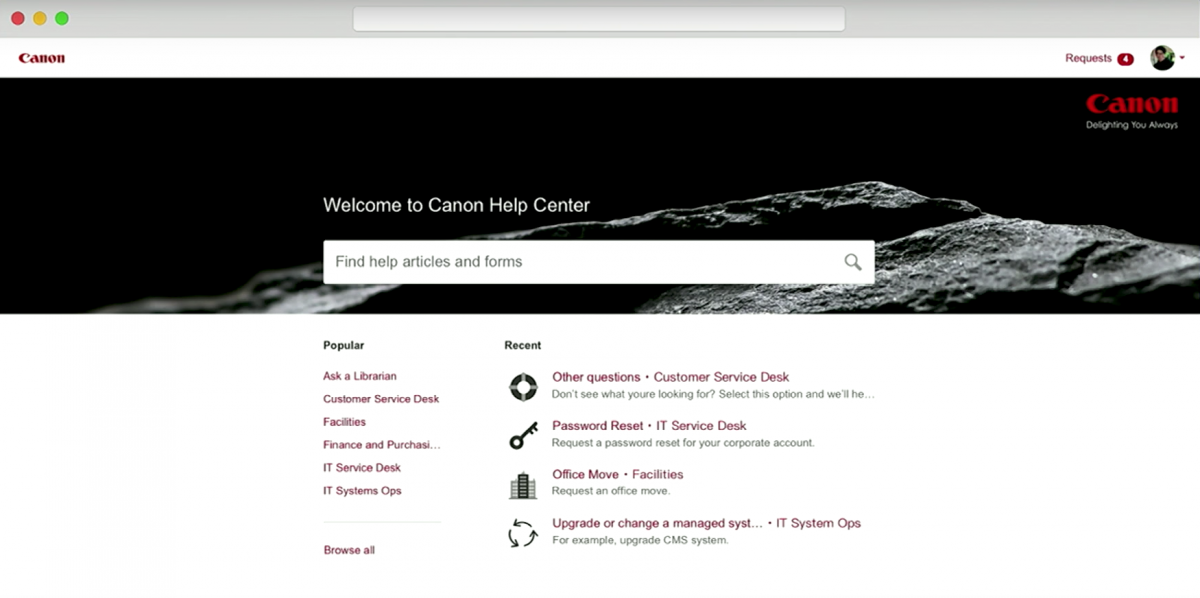 Furthermore, Atlassian wants to help Jira Service Desk users speak the same language as their customers, so the portal can be customised based on language. Depending on the language, you can route the request to the right support agent and even define separate SLAs.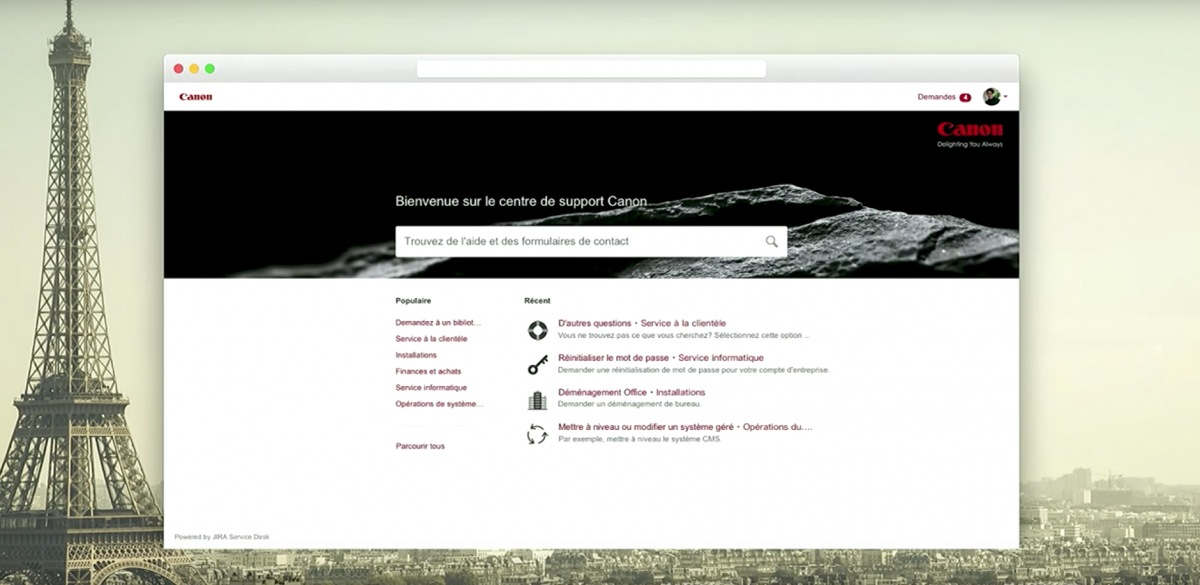 Another new feature is Embedded Service Desk. The portal can be embedded directly into the website or application so customers don't need to search for answers. Also, the CRM for Jira Cloud integration further helps bring together the complete history view of your customers directly within Jira.
Navigating the Cloud with signal rather than noise
One of the best aspects in JIRA is its power – and one of the worst aspects in Jira is its power as it entails more information, which in effect can start to overload teams. Here's what Atlassian is doing to become more user friendly.
Confluence
The most important action in Confluence – like formatting, bullets, tables and tabs – have been moved to the top to make these actions more accessible in one click.
Adding people to a Confluence page is now only two clicks away, making it easier for everyone to get on the same page – literally.
Teamwork platform
The teamwork platform will underpin the work from all of Atlassian's products, connecting people with their work – regardless of the department or location. The platform consists of three themes:
People: This feature is all about how to connect to the right people at the right time. It will consist of one integrated profile for your team members to see how your work overlaps.
Elements: This is the common collaborative patterns across products that help get work done. It is broken down into capturing the work being done (comments, actions, decisions, etc.),  expressing your thoughts and personality (status, react, annotate, etc.) and connecting the people directly to their work (watch, link, star, mention, etc.). Some of these elements are already features in the Atlassian suite, while others are new.
Home: This page clearly shows the priorities you should work on that day. It provides one view of all notifications across Atlassian's products. It includes work that has been assigned to you, work that you've been involved in for the past few days, along with time-based notifications for pages that you contribute to regularly.
This new interface is certainly alluring, yet for many enterprises with heavy security and administrative requirements the need for stability doesn't outweigh the Cloud's appeal. However, Data Center clients will also be interested to know that Identity manager for Atlassian Cloud now provides enterprise security and administration, with a two-step password control, SAML support and priority support with stricter SLAs.
That's a wrap!
The Atlassian Summit will be back in Barcelona from 4 – 6 September 2018, while the US edition is currently scheduled for 10-12 April 2019. You can stay up-to-date on Summit and product news by joining our monthly newsletter. See you at the next Summit!
Sign up for the Valiantys newsletter