The first Atlassian Enterprise Day organised by Valiantys took place on the 13th of November in Paris. For this occasion, about 110 attendees were gathered to share their experience in implementing Atlassian tools. Among them:
93 French and Belgian customers representing 65 companies
5 Atlassian staff
3 sponsors: Zephyr, Tasktop and Comalatech.
This article will give you a brief overview of the event.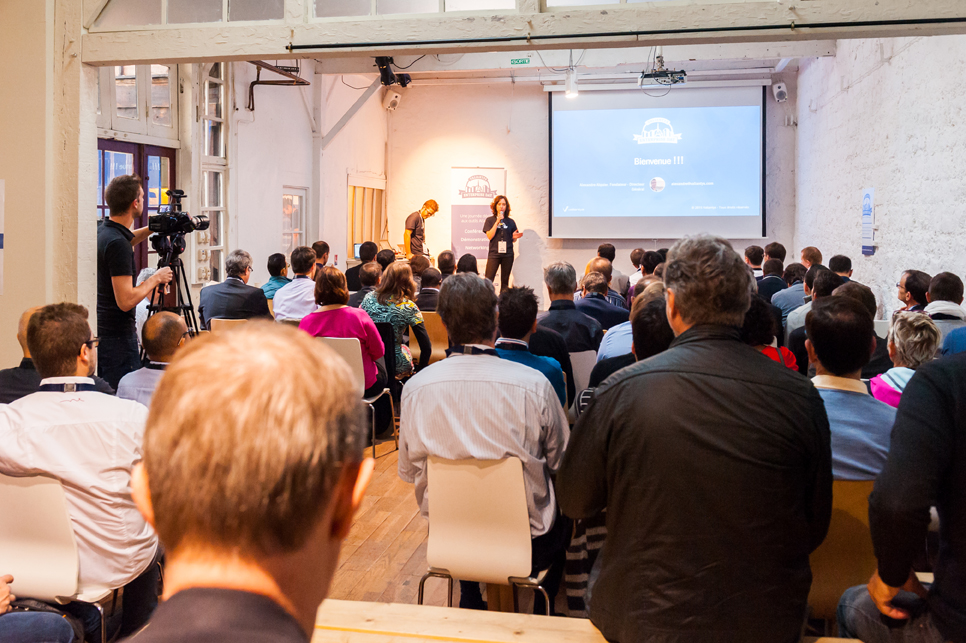 Conferences dedicated to experience sharing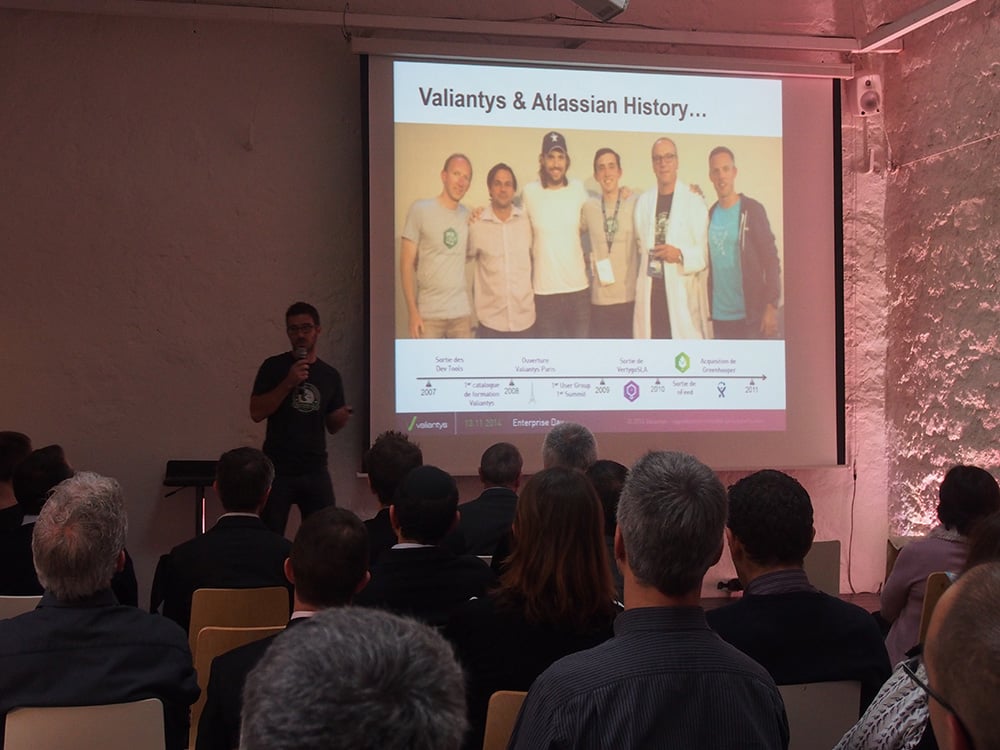 Customer, Atlassian and Valiantys conferences formed a very diverse agenda, covering the whole Atlassian suite, from JIRA to Confluence and Dev tools. Customer conferences allowed attendees to see the implementation of Atlassian tools in different environments. They also raised questions about problems encountered (often similar to the ones they encountered themselves).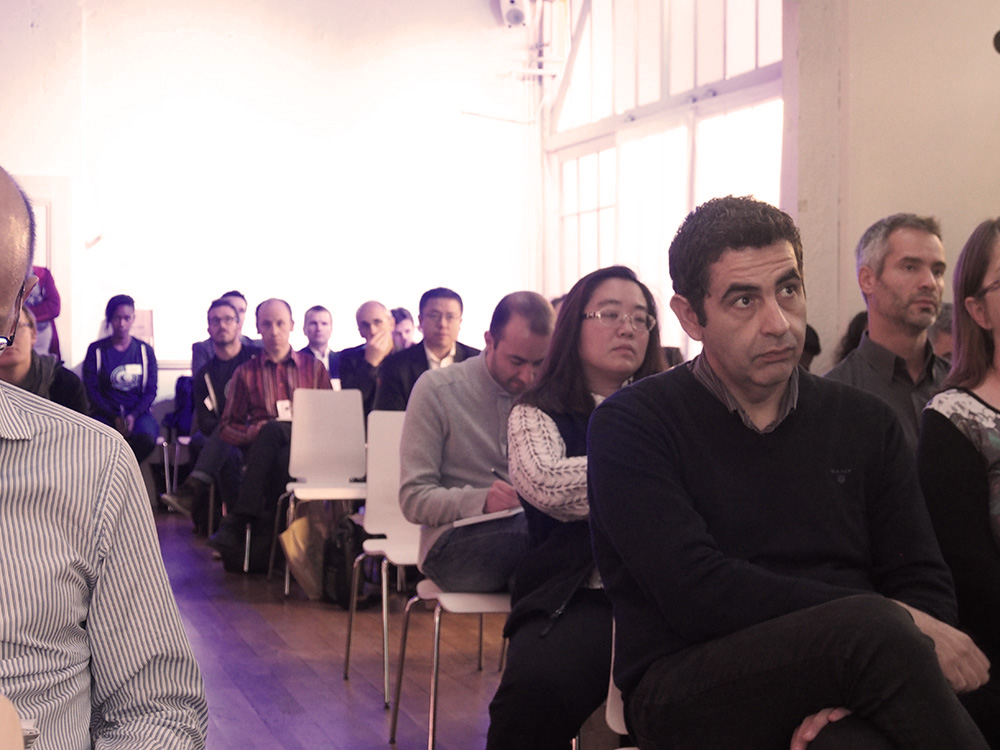 Introduction to Enterprise solutions with Atlassian
Atlassian staff supported this event and were present during the day. Tony Atkins, Jack Verstappen and Erik de Monchy held conferences, and Feico Mol and Yann Tardivel were present and exchanging with attendees. Most of the attendees are facing scalability stakes, consequently conferences were oriented towards Enterprise solutions. Thus, Erik de Monchy and Jack Verstappen introduced new offers such as Data Center, Premier Support and Technical Account Management, and Tony Atkins presented how Atlassian uses JIRA Service Desk for customer support.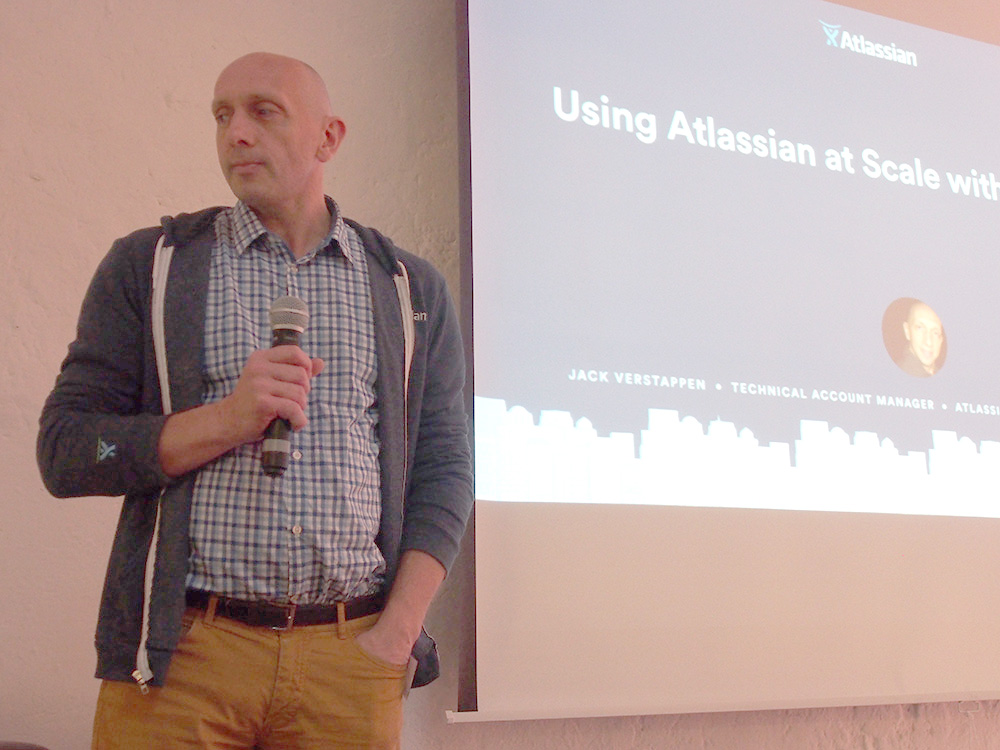 Valiantys' focus on experience sharing
Companies are often facing governance stakes regarding their tools. To address this problem, Nathan shared the keys of an efficient tools governance.
Then, Paul presented a use case of service management with JIRA.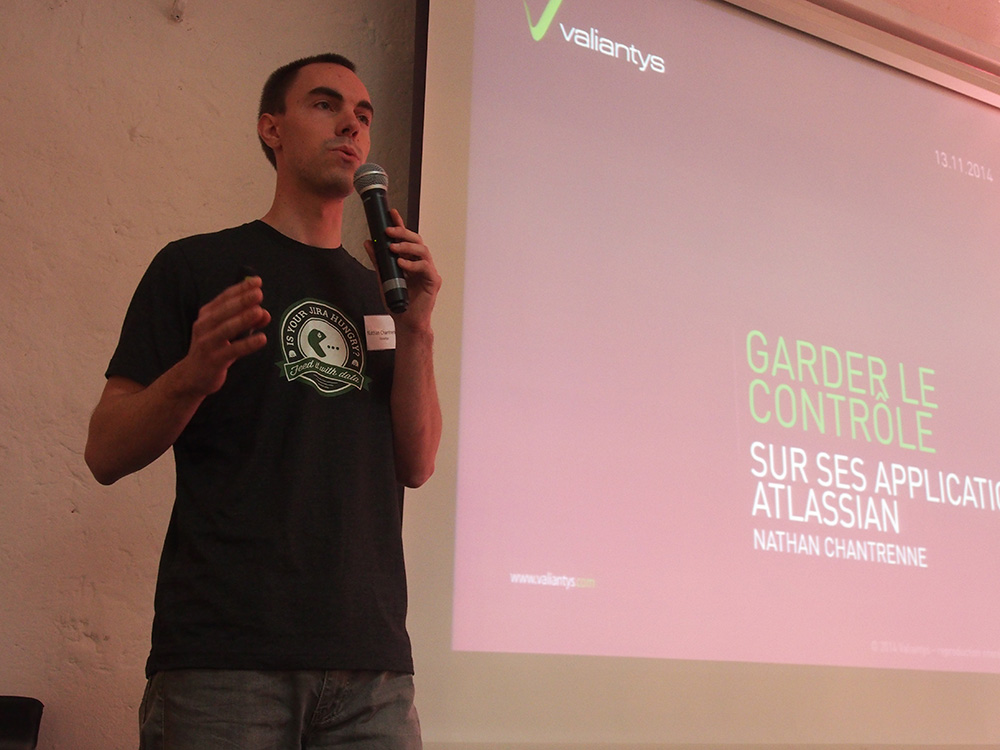 Sponsors of the Enterprise Day
Last but not least, our sponsors' pitches; first of all, here are some details about the concept of a pitch. In 5 minutes sharp, speakers introduce one of their product a fun and memorable way.
Thus, Roch de Sorbay introduced Zephyr test management solutions, Greg Southey presented Tasktop Sync, an Enterprise-scale solution for tools synchronisation. Finally, Comalatech – represented by Roberto Dominguez – gave an overview of Comala Canvas for JIRA.
Every sponsor was present on the show floor to meet customers and give demos of their add-ons.
Event on a human scale
Despite a full conference room, we also aimed to encourage informal exchanges by means of dedicated corners, sponsors and Valiantys Software booths, and demos. We wanted to make JIRA and Confluence experts more accessible to attendees. We facilitated this by having a corner dedicated to each tool. This way, experts of Atlassian's most famous tools could be easily identified and reached.
Valiantys Software booth
On Valiantys booth, attendees could watch nFeed and Spreadsheets for Confluence – Valiantys new add-on – demos.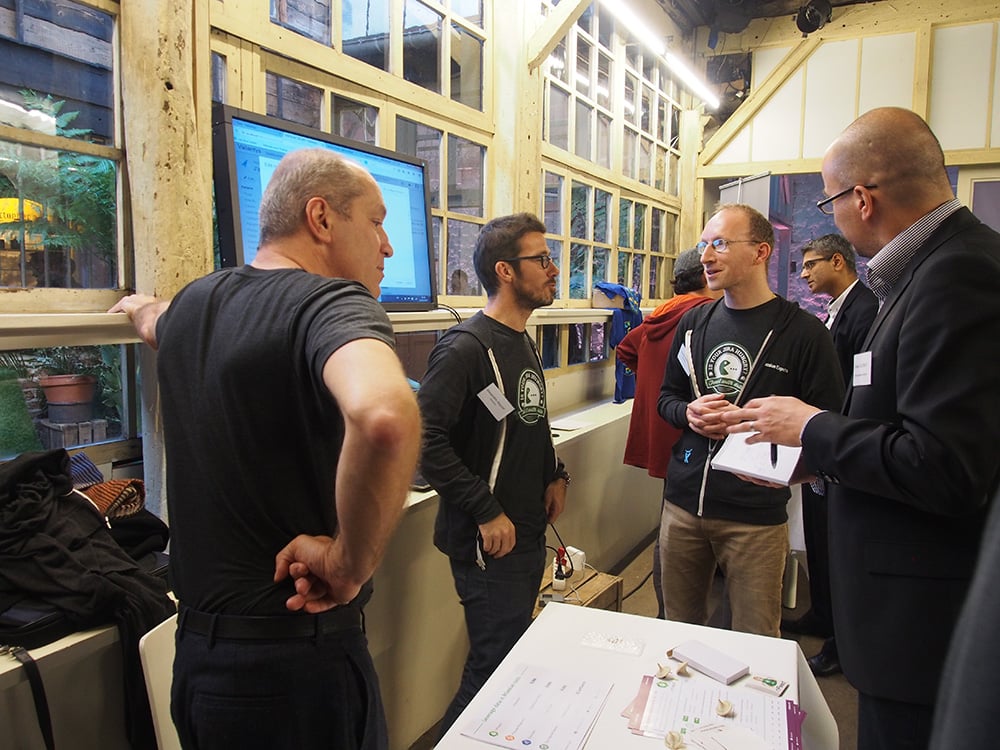 A dedicated demo area
Finally, demos were organised throughout the day : JIRA Agile, JIRA Portfolio, JIRA Service Desk, and a use case of Zephyr by Michael Laisney from Michelin.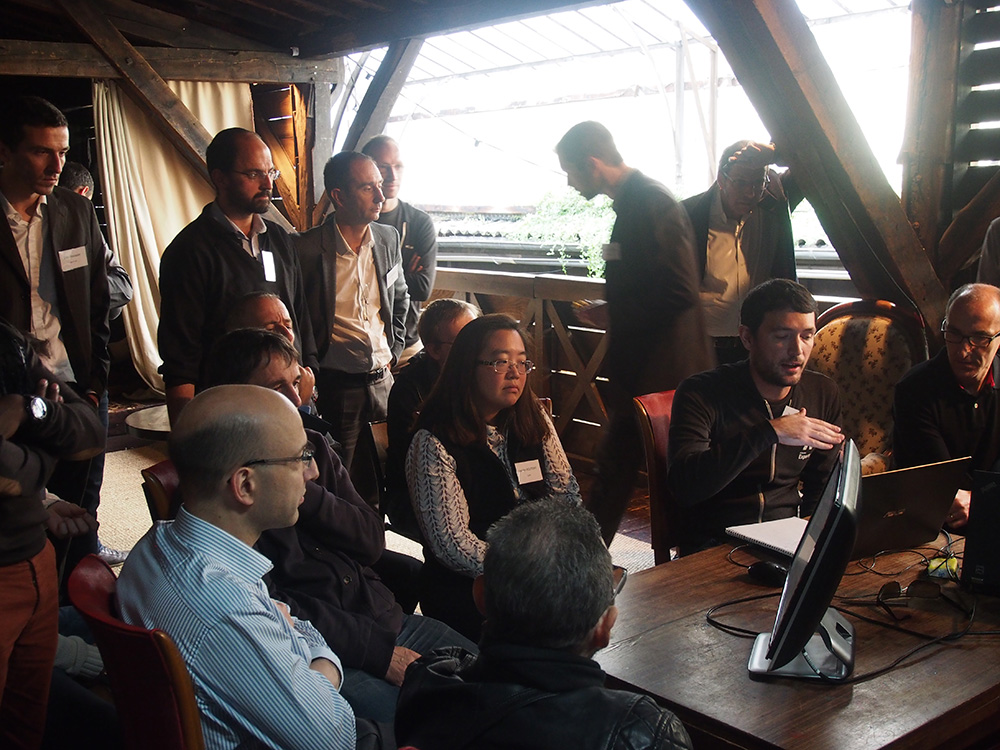 Atlassian Enterprise Day 2014 in a nutshell…
This first Atlassian Enterprise Day hosted more than 110 attendees, 10 conferences, demos and pitches and we received many positive feedback. This first event is encouraging for the future and we are now considering to renew the experience next year in the UK.