Waving goodbye to Word docs
When I first joined the Valiantys team I'd been working in tech for a while, but had no prior knowledge of Atlassian tools. Not a problem, I thought, I'll learn quickly and pick up everything I need to know by asking questions. What I didn't consider, however, is that I'd actually be using the tools myself in my day-to-day work (stupid, I know).
On my first day I was introduced to the Valiantys Confluence instance, Codex. And I just didn't get it. Sure, I could see lots of information on there, but what was the point? Despite being out in the workforce for years I'd never come across anything like it. I was baffled.
A few days later, I was getting to grips with things and writing my first piece of content. I shared my Word doc with the team to see if I was on the right lines. The content was great, came the feedback, but why was it in a Word document and not in Confluence? Then it dawned on me – our Confluence instance was our company file system! (Insert slow hand clap here).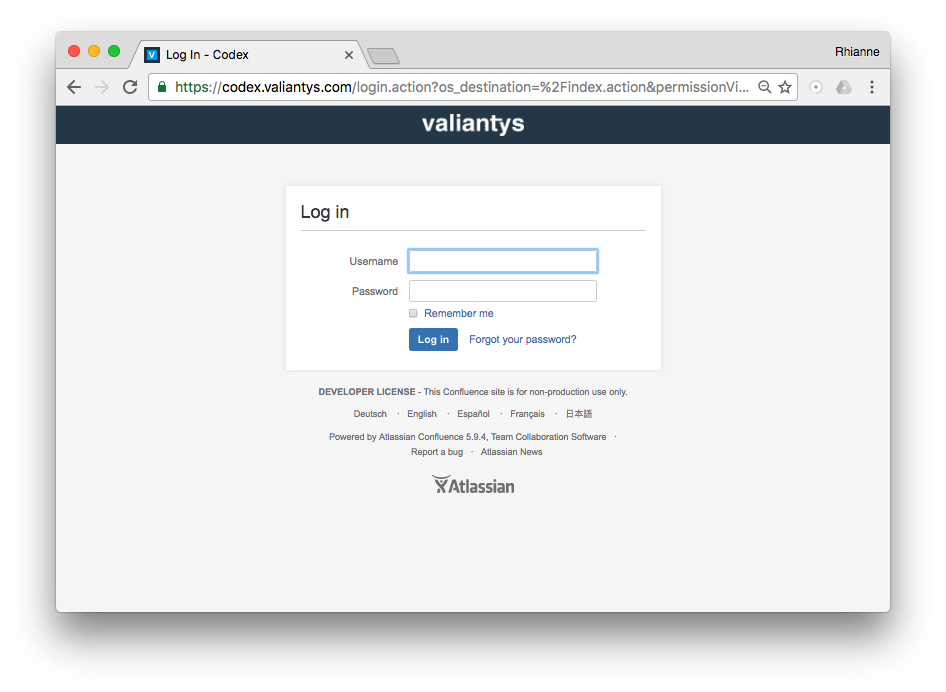 Creating content in Confluence
For a content creator, the idea of having work in progress visible across your organisation can feel a bit strange. But once you get used to the idea of creating your content on an enterprise wiki, you actually see stacks of benefits. Here are some quick examples of ways that Confluence streamlines and simplifies content creation each day.
Simple, easy access to documents
We've all had that role where working on a document begins by embarking on a tedious journey through endless folders on your company system to reach the document you're looking for, right? Plus. with many companies' file systems in need or a good spring clean, packed full of historical content and filled with endless versions of the same document, just accessing your work can feel like a marathon within itself.
Confluence bypasses this with a simple sign-in process, distinct areas where each business department can find organised logs of their work and the ability to easily go back to work you've recently been working on via the recently viewed function. I know exactly where I am going to find each piece of content I am looking for, and can search for it in a matter of seconds with just a few keywords.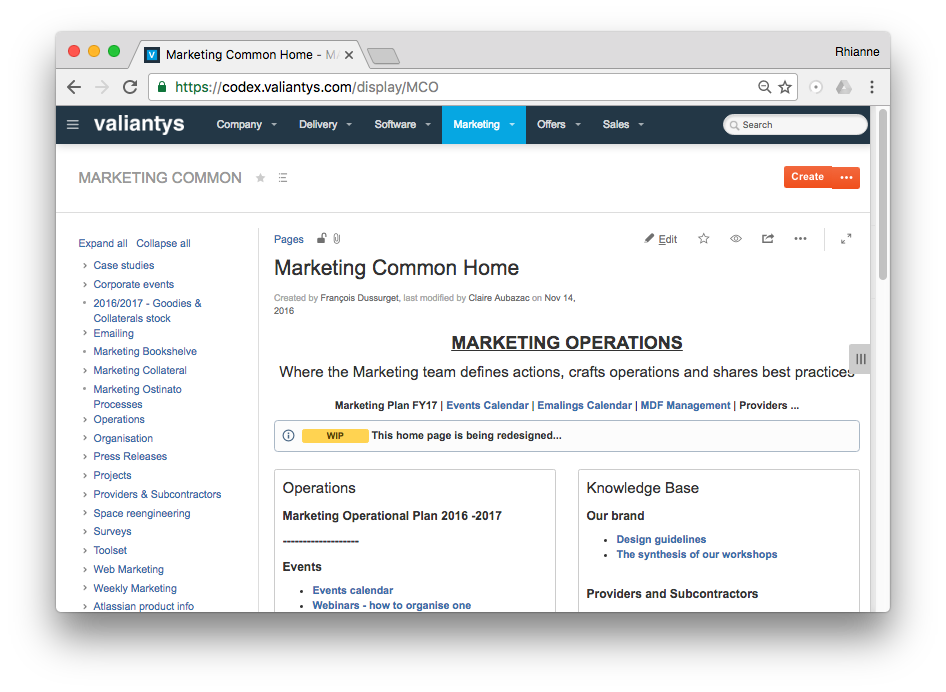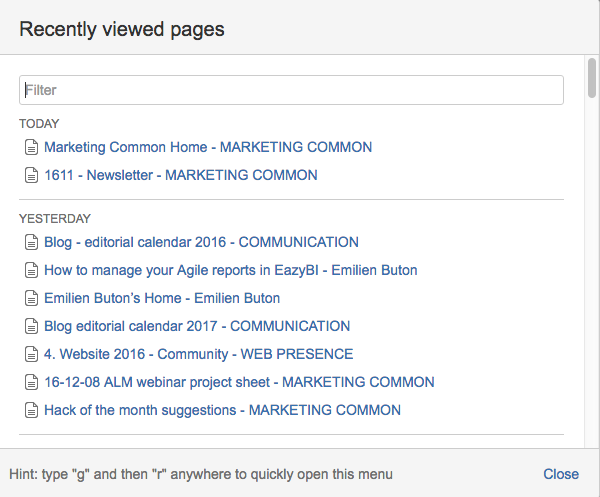 2.  A holistic internal view
As a content creator, having your finger on the pulse is super important. And while a big part of this means keeping a close eye on the ecosystem and influencers around you, it also means having your ear to the ground for all the latest internal happenings. Confluence is great for bringing visibility into a range of material that can be leveraged for all kinds of content. Here are some examples:
New customer wins
Exciting projects our consultants are working on
Internal blogs
All the fun stuff our different offices are up to
CSR initiatives
Roadmaps for our add-ons
Customer feedback…
… and stacks more resources that can be used to tell the Valiantys story across our Twitter, LinkedIn, corporate blog channels and more.
3. Simplified collaboration
Content creation around products and services requires input from lots of different to make sure it's done right, and Confluence is a great facilitator for this kind of collaboration. In line comments make it super easy to see where additions and new ideas can be added, and pages can be shared with stakeholders for input at the click of a button – simple!
Confluence also simplifies how we pool knowledge across the company. Take our monthly newsletter as an example – here we include a hack of the month feature, offering our readers tricks to optimise how they use JIRA, Confluence, Bitbucket and HipChat. How do I squeeze tips out of our consultants across the globe? By creating a page in Confluence featuring a table with all the relevant fields, sharing it with them and watching it fill up!
Confluence also makes it easy for other teams to share their content ideas, too – whether it's an idea for a blog, something they think we should be tweeting about or something cool they've seen that we can take inspiration from.
4. Speedy approvals
When it comes to making sure all our external content is word perfect, on brand and encapsulates what Valiantys is all about, we add JIRA into the mix. When someone is ready to have a piece of content reviewed they simply assign a ticket and link through to the relevant Confluence page, where it can be validated quickly and easily. Any changes can be easily viewed using the previous versions functionality, so team members can take on board changes and apply similar techniques next time.
So there you have it – turns out creating content in Confluence is a breeze!