The creation of your new website's content is a central element of your marketing and communication strategy. Managing the content, validation, and consistency while meeting deadlines in a context involving several validation steps, is challenging, especially when working from home. Indeed, you have to align your needs with the resources you have at your disposal while not forgetting to address your end customer. However, if you ensure good planning and adapted communication, you will maximize the return on investment of your new website.
This is a subject that the Valiantys Marketing team knows well because it launched a new website at the end of 2020 to meet its new business needs and objectives. As an Atlassian partner since 2006 and user of its tools, the team has taken advantage of Atlassian technologies to manage its marketing projects in a more agile way. Whether with internal or external stakeholders of the website project, it naturally chose to collaborate in teleworking in the same Confluence space to create the new website content and Jira to follow-up on tasks.
In this article, we share 5 tips to create and manage website content using Jira and Confluence to help you successfully achieve your predefined goal: to present your products and services to your customers, acquire new prospects, and further improve your good reputation.
1. share the objective of your website
2. plan your project with the Atlassian tools
3. collaborate and communicate with all project stakeholders from a single location
4. write your pages
5. track improvements to be made after launch
1. Share the objective of your website
« There is no favorable wind for those who do not know where they are going. » – Sénèque
First of all, as a project manager, you must work with your team and stakeholders to define your website's objective, which will guide the direction of the project. Do you want to promote your know-how, sell your products, or build loyalty? Do you want a showcase site, a blog, an e-commerce site, or all three? Do you want to be autonomous or outsource the management and creation of content? In short, there are multiple questions that will allow you to create a website aligned with your internal needs, your business strategy, and – most importantly – your customers. Write your objective down wherever you can, communicate its guidelines to all the project's participants, and don't hesitate to integrate it as a reminder in your Confluence collaboration space. Once you've set your goal, it's time to get down to business: planning the content creation process.
Did you know?
In Confluence, set up a pop-up window using the Alert formatting macro to remind your team members of the guidelines for your new website. Several options are possible: Success, Info, Warning, Error.
2. Plan your project with the Atlassian tools
As time goes by, your project will take shape, and exchanges will increase, all the more so in teleworking. To stay connected, our Marketing team created a unique collaborative space in Confluence, open to internal stakeholders, to manage content from a single location.
By creating such a collaborative space, you will be able to :
share specifications
manage meeting notes
create a roadmap
recreate the tree structure of the website and manage the content of each page
At the same time, you can create all the tasks and sub-tasks that your marketing team has to do in Jira in order to :
involve them in turn (content creation, graphic design, translation, proofreading)
follow in real time the progress of the creation process
determine due dates
And finally, determine your workflow. This process allows the project manager to check that everything is running smoothly and to identify bottlenecks in order to improve the validation circuit. Each company manages the creation of its content differently; at Valiantys, we didn't outsource this step of the project to an agency, we managed it with internal marketing skills and determined an internal workflow.
All this planning is essential so that everyone can contribute, anticipate, get involved, follow the evolution of the project and organize themselves accordingly.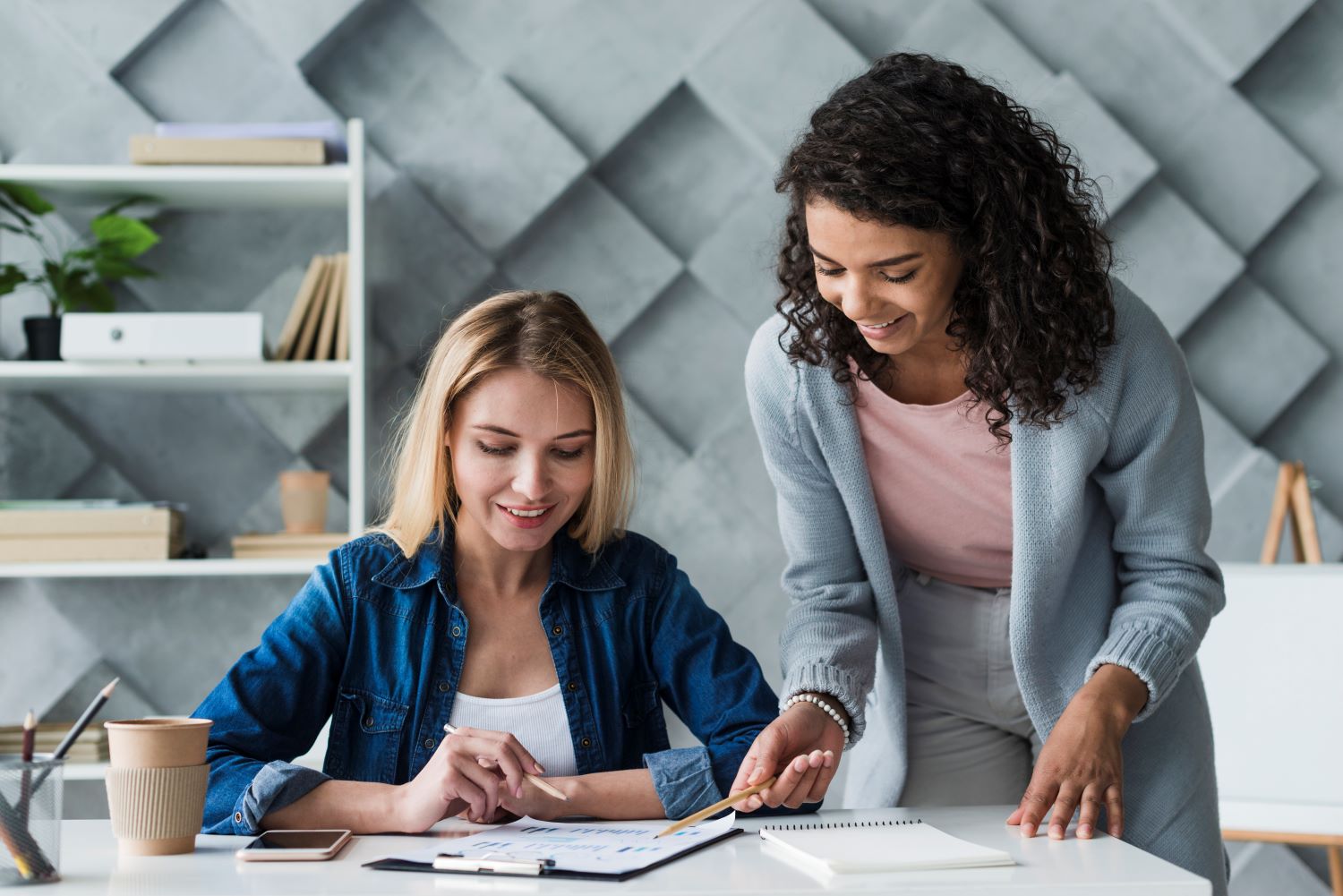 3. Collaborate with all project stakeholders in one place
To achieve your goals, identify the stakeholders who will be involved in the creation of your website content.
Externally: integrate all the actors who will intervene in the creation process. For example, our Marketing team collaborated with a web agency to develop the website, an SEO agency for optimizing the content, and a translation agency.
Internally: identify all the people involved in message definition, content creation, proofreading, and validation.
At Valiantys, the Marketing team was in charge of creating the content in English and then in French after validating the key messages with the Marketing Director and the CEO. The CTO and Lead Practices were also involved in the proofreading of the technical content.
The creation of a unique collaboration space in Confluence allows collaboration from a single location despite the distance. This makes it possible to share page content, track creation history, manage multi-language content, and avoid multiple copies.
4. Write your pages
Once the details of the web project have been determined with the stakeholders, create the plan of your website directly in Confluence. This is a difficult but important exercise. Without well-thought-out navigation, a website is unlikely to achieve its objectives. We recommend organizing the creation of your pages by production batch to help your creative team prioritize tasks and stay focused.
At Valiantys, we have organized ourselves as follows:
In Jira, the project manager created one task per production batch and one subtask per page.

In Confluence, we reproduced the website's tree structure not to forget anything when creating the content. The Product pages were thus gathered in the same production batch and structured in the same way to keep consistency in the website's customer path.
Tips
To save time and guarantee the consistency of your pages and content, create templates. We did it with tables :
5. Track improvements to be made after launch
Your team members and colleagues will be able to report bugs or share ideas for improvements. Ask your internal users to create tickets in Jira that you can then categorize and prioritize. Furthermore, once the website goes live, your company's offering, projects, and image will continue to evolve. Always collaborate in Confluence to write, share, and validate your content. This will facilitate collaboration internally as well as with external agencies.
Improve the performance and agility of your marketing team now
Although it takes time and effort to create a successful website, thanks to Jira and Confluence, you will produce efficient and consistent content and meet deadlines. Perhaps your company's IT teams are already using Jira and Confluence tools. Find out more because they are tools that can be easily deployed to other teams.
Do you want to implement Jira and Confluence to carry out your marketing projects? We can help you deploy agile methods in all departments of your company, whether it is the marketing team, the IT team or the HR team.