We are now counting the days before the coming Atlassian Summit in San Francisco from October 1st to 3rd. You haven't heard of it? Then read on because you might miss out on something!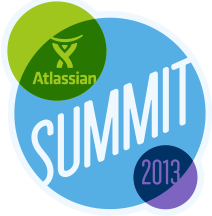 Atlassian Summit 2013

What is the Atlassian Summit and who it is for? Whether you already use Atlassian tools or are considering them, this is the place to be.
Last year summit counted 1000 attendees. As it keeps growing every year, Atlassian expect 1500 attendees this year.
The summit is the perfect place to network with the Atlassian Ecosystem since all the major Atlassian actors will be there: the Expert partners, plugin developers, experienced users and most of the Atlassian staff. There will be plenty of speakers to get inspiration and knowledge from including the 2 founders and CEOs of Atlassian. Several training courses are being organised and you will be able to meet Atlassian Experts to learn the latest tricks. The AtlasBar will also be available to get one-on-one support.
In classic Atlassian style, beer will flow and food trucks will be around to feed the crowd. And that's not mentioning the parties…
For all the details on the classes, sessions and parties, check out the full agenda of the summit here.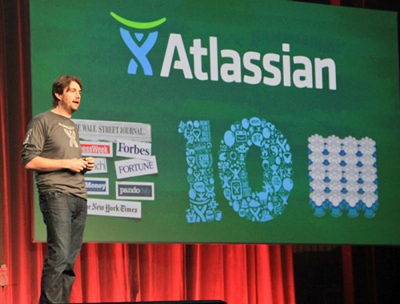 Our part as a sponsor
For the 5th year in a row, we will be sponsoring the Atlassian Summit.
We're looking forward to meeting our customers from around the world to talk about how you use our products and what new features you want.
Why can't you leave the summit without meeting us? We will do product demonstrations, go through use cases and present our offers including audit, training and IT Service Desk. We will also introduce a new release of nFeed, our leading add-on connecting data sources such as a CMDB, a Service Catalogue or a LDAP to JIRA. We will be there to answer any question you have, so just come over to know more about it and grab a few goodies. We'll also be making some great announcements!
It's not too late to register, here's the sign-up form.
For those coming, come see us at booth 11 and let's unleash the Atlassian power!
"I came away with new connections and a notebook full of ideas to implement in my own environment." Dhyana Scarano, Virgin Mobile Australia (summit 2012)