This guest blog was written by Dave Rosenlund, Head of Marketing at ALM Works.  ALM Works is an Atlassian Gold Top Vendor and Valiantys partner.
---
Today's teams are global, and for good reason. It's a staffing solution that's both cost-effective and a productivity boon — with workers spread across time zones projects can proceed 24 hours per day. Managing such a diverse (and dispersed) workforce comes with added challenges. Here are a few pointers on how to manage a global project with finesse.
Make Your Projects Crystal Clear
You've picked the right teammates. Now you've got to give them the right tools.
Having a single source of truth is essential on any project, especially for a dispersed team. The only way to get there? Team-wide adoption. Any project management tool will falter if a team falls behind on project tracking or if decision-making happens in rogue email threads. This goes double for global teams
If information isn't centralized and easily accessible, significant communication lags can result. With answers trapped in one hemisphere and teammates in another, small blockers can balloon into major delays.
You can prevent this brand of chaos with a clear information architecture. Don't let your teams say "It was just easier to send an email."Show them that a great project management tool can be your bedrock.
Let's look at Jira from Atlassian — one of the leading project management tools. Global teams across industries use Jira to plan, track, and report their work. Jira is known for its flexibility, thanks to the open REST API and a wide array of extensions on the Atlassian marketplace. This makes it a fantastic tool for dispersed teams with diverse work styles.
Once your teams are tracking work in Jira, it's important to create a big picture view so that you've got a handle on cross-team work. Structure for Jira is one such tool. It was built to provide easy visualization, tracking and management of even the most complex projects. Begin by gathering all project issues into a structure, and organizing as you see fit.
Structure's
Extend feature
allows project managers to incorporate related issues automatically into their structures. This way, you don't miss a beat.
Project managers can create unlimited structures with relevant information, so the Jira tab never closes. If you document your requirements or strategy with Confluence, the Structure.Pages app allows users to display important documents in your structures, right inside of Jira and alongside relevant issues.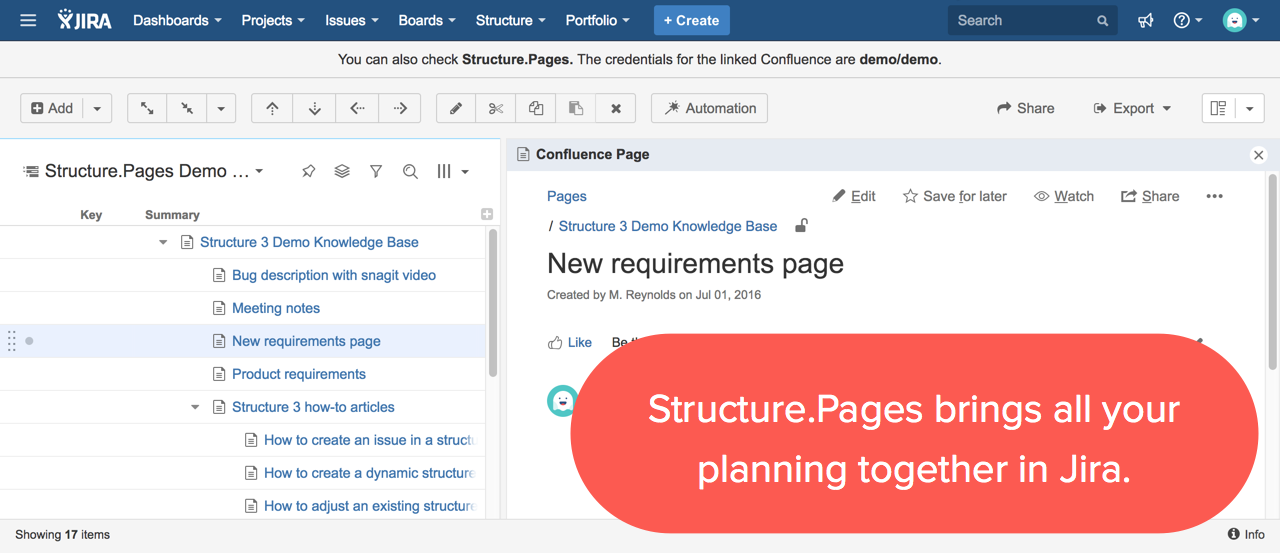 It's worth the effort to provide the right tools and training to make Jira easy and appealing to every teammate, wherever they roam. It'll make your planning (and your life) far simpler.
Make Your Schedule Culturally Aware
Differences in language and culture are a constant challenge on global projects – don't let a simple scheduling pitfall add to your team's stress.
Beyond the obvious differences in time zones and work schedules, the project manager should also account for all local holidays, so work isn't misassigned and delayed when a surprise national holiday pops up.
If you manage resources in Jira, be sure to solicit information about any local holidays for teams that aren't in your region. Enter those dates into your Gantt chart application (like Structure.Gantt) before the project begins to avoid awkward overallocation snafus.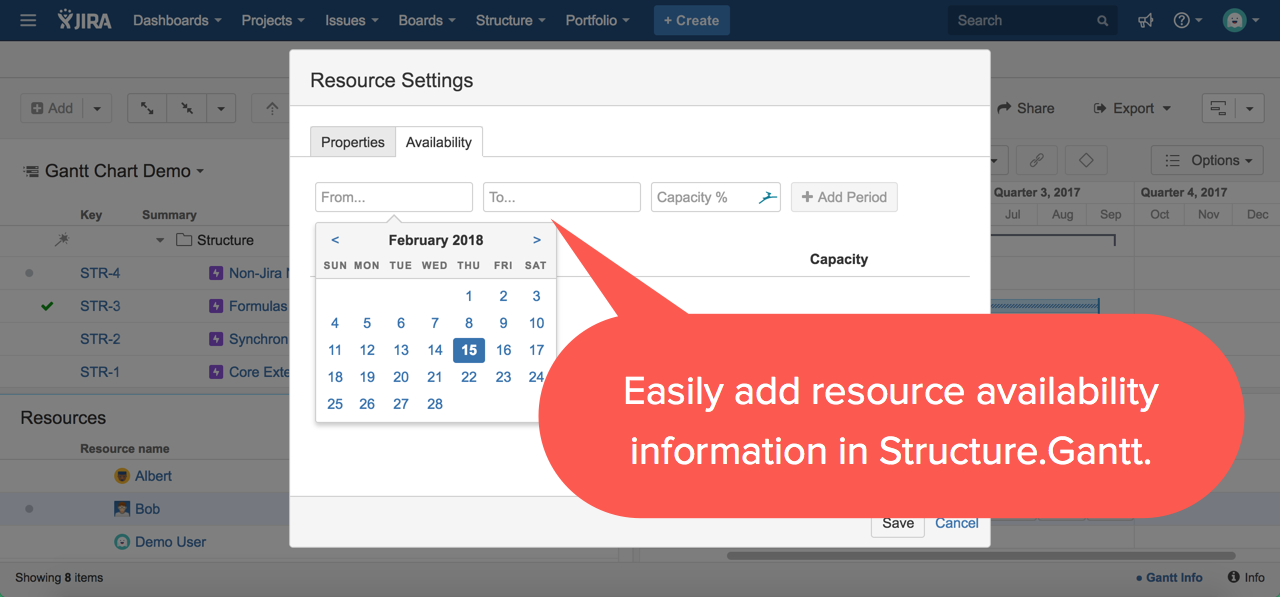 Don't Neglect Team Building
Lack of trust can be a beast on global projects — especially when teammates never have the opportunity to be in a room together. Smart project managers know how important it is for dispersed teams to break the ice, and will provide ample opportunity to build rapport throughout a project.
After all, the right tools are only part of the equation. The human element is just as essential. Making space for online water-cooler chatter can build trust and understanding, which is an invaluable asset on any project.
The Atlassian Playbook offers a ton of exercises that can be employed to solve (inevitable) communication gaps. We especially love the Rules of Engagement play as a kickoff to any global project; it can easily be done over video conference, and can help get the team thinking actively about how they want to work together.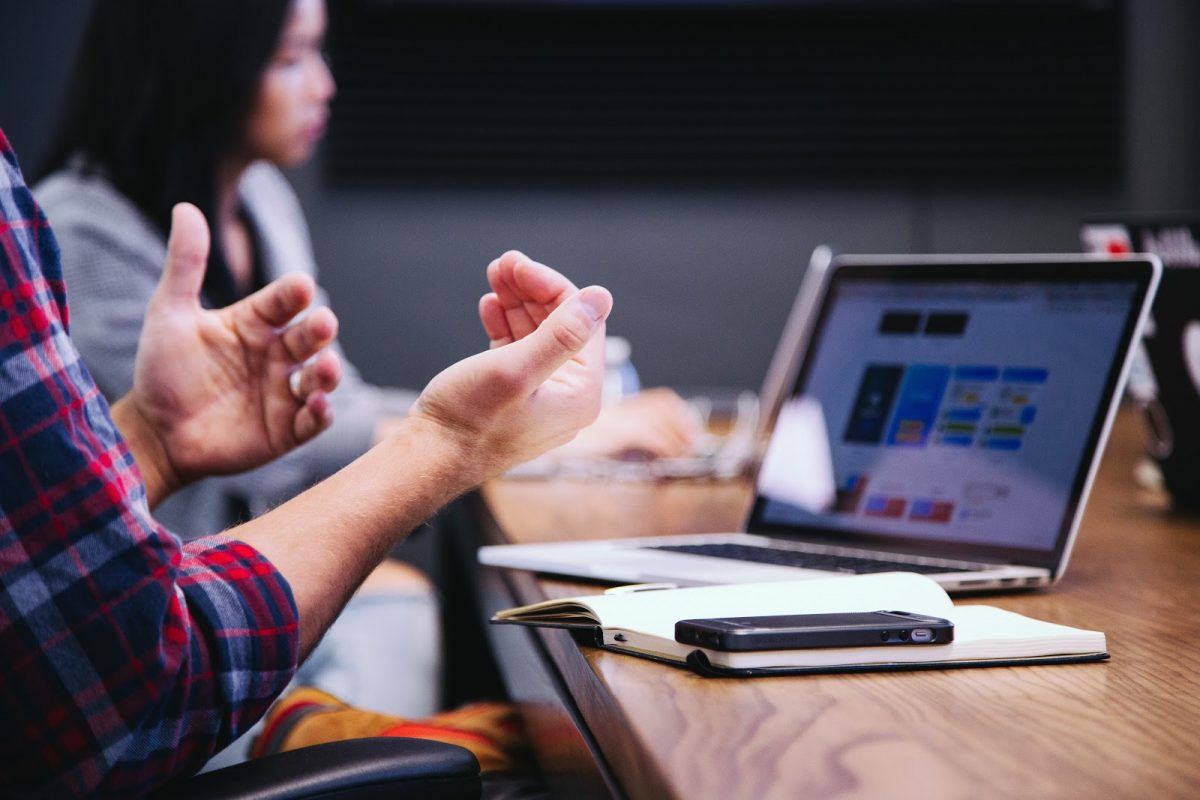 So go ahead! Make your global project a success, with thoughtful planning, a dose of empathy, and tools that make it simple. If you manage your projects in Jira, email sales@almworks.com to learn more about how Structure can get your worldwide teams in sync.
Try Structure For Jira