Are you at the tipping point of an agile transformation journey? Then choosing the right tool that can support and enable your scaled agile processes is key.
PI (Program Increment) is a time-box during which a team-of-teams (a.k.a ART, Agile Release Team) delivers incremental value in the form of working, tested software and systems. PI Planning is the grand ceremony when practicing agile at scale. It's also known as Big Room Planning. The ceremony serves as a heartbeat by allowing teams of teams to align, synchronize and deliver predicable value at the end of a PI.
It is common to find not everyone in a team is co-located and especially for enterprises when they operate at the scale of an ART where teams are globally distributed. Let's see how the market-leading enterprise agile transformation tool, Jira Align offers visibility, consistency, and predictability and navigate PI Planning successfully.
Tip #1: Know and understand why?
As an organization, MVV (Mission, Vision, and Values) with strategic objectives tied to them allows you to set a clear purpose. The purpose is the key driver for the business. In today's market, while it's important to focus on building the right thing. It is also equally important to build the thing right. The gap between operational and development values always present an alignment challenge when it involves multiple tools to integrate.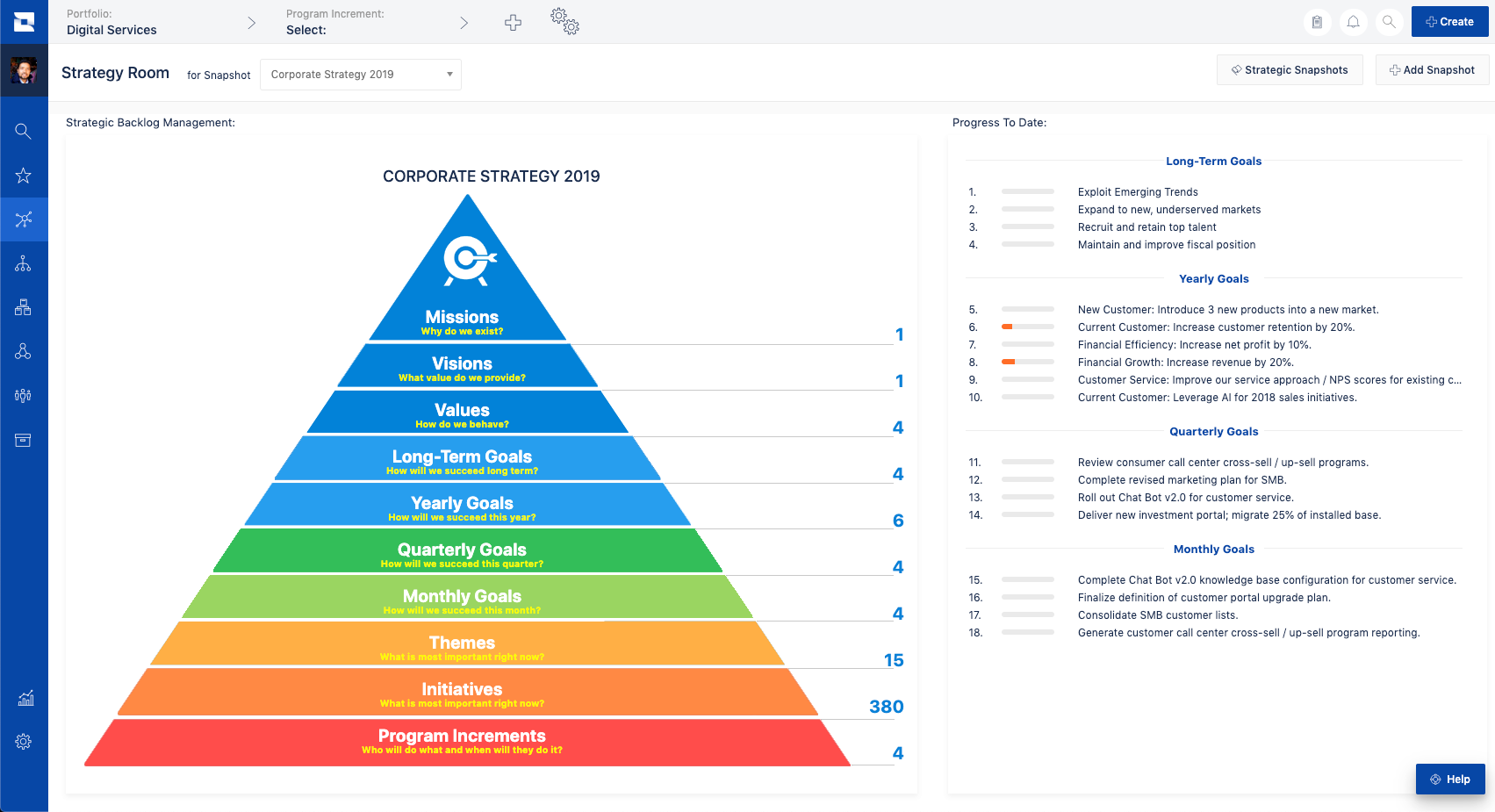 Having the information like why are we building this at your fingertips helps communicate the purpose across all levels within the organization. The visibility to the purpose promotes and improves cultural behaviors like trust, openness, and collaboration which can hugely contribute to your agile transformation journey.
Tip #2: Preparation is key
Preparation is always key, the Product Manager prioritizes the backlog to ensure the right thing is built first. Out-of-the-box Jira Align offers popular prioritizing techniques like; WSJF (Weighted Shortest Job First), T-Shirt Size, and/or Story Points.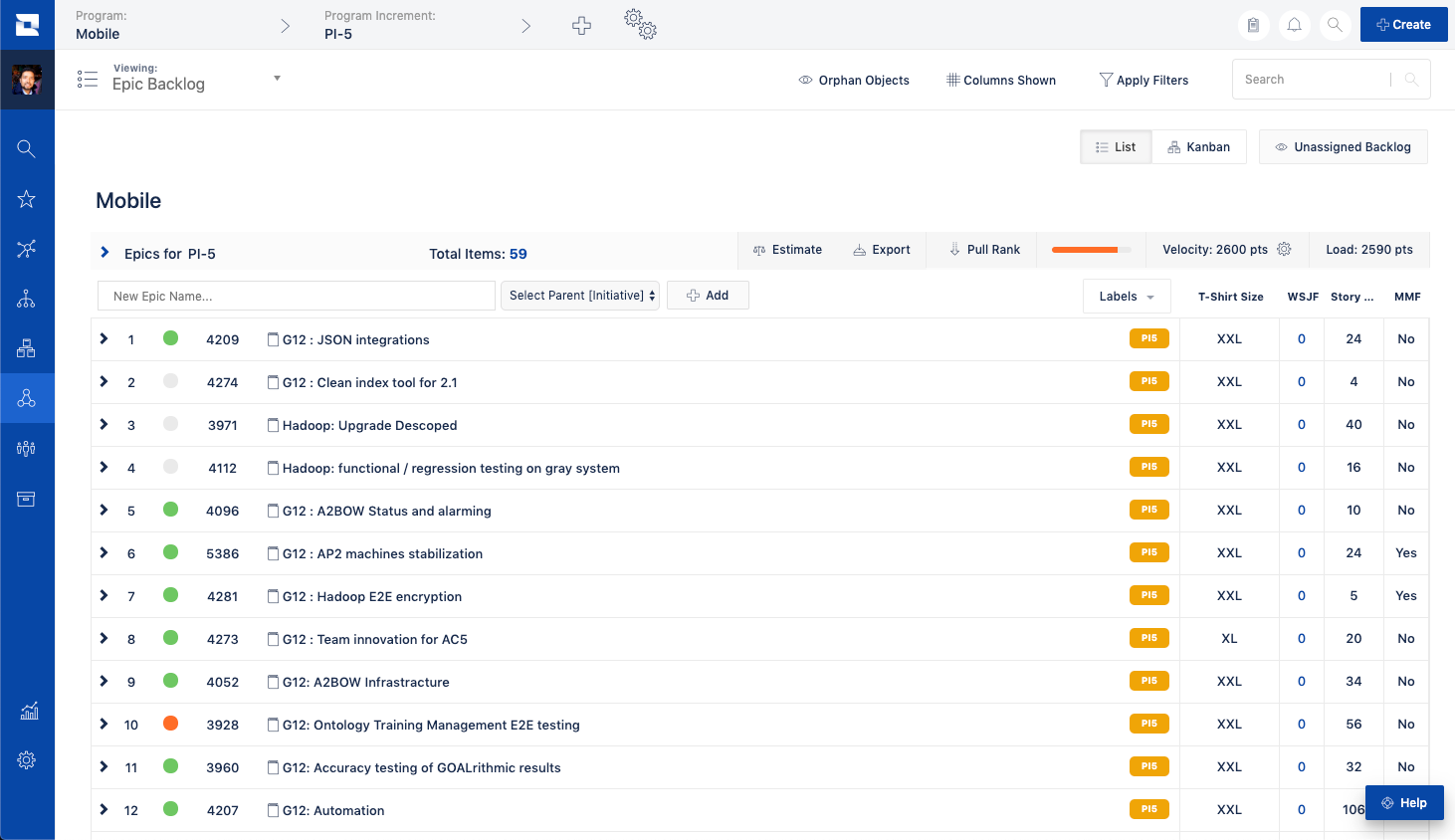 You can use drag-and-drop to prioritize features in the backlog and then assign features to the planned iterations.
Tip #3: Have no surprises
Training and setting the right expectations are other key success factors. It is important everyone involved in the PI Planning ceremony has adequate knowledge on how to perform their relevant functions. Jira Align offers interactive framework maps where you define and share your processes and map areas within the tool which can facilitate.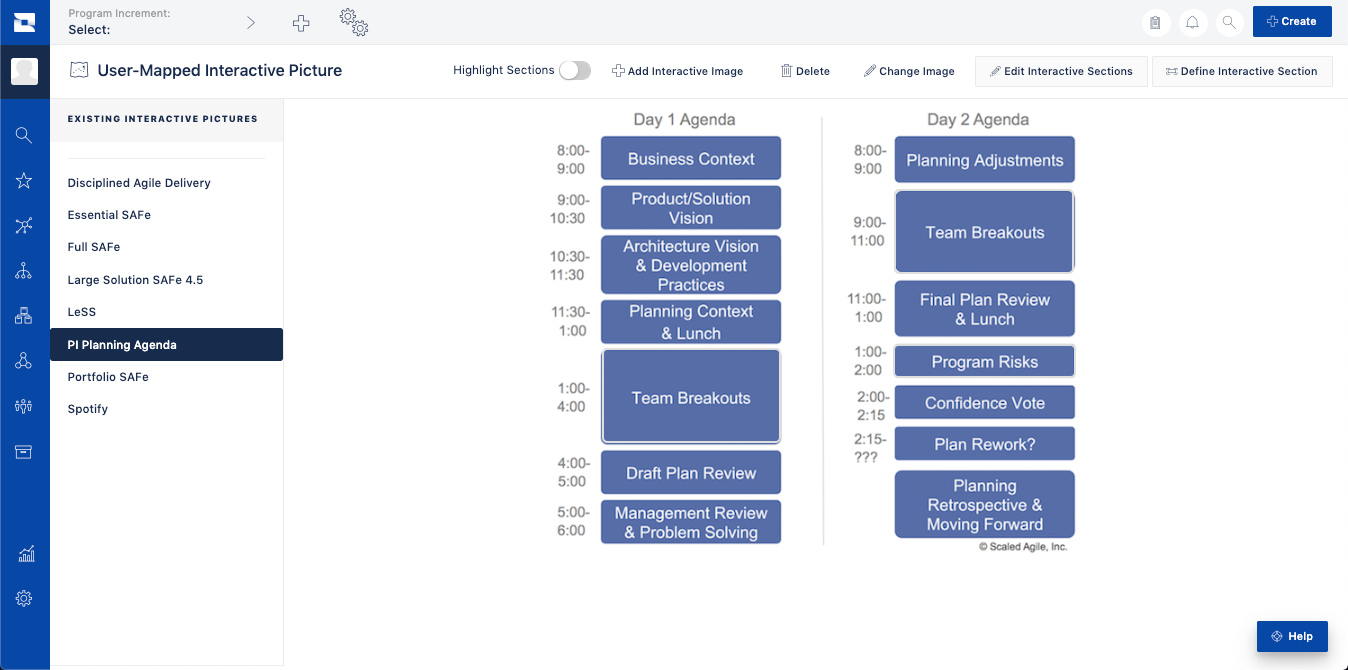 Establishing consistent, system optimized best practices from day one prevents bad habits from forming that can affect your agile transformation journey.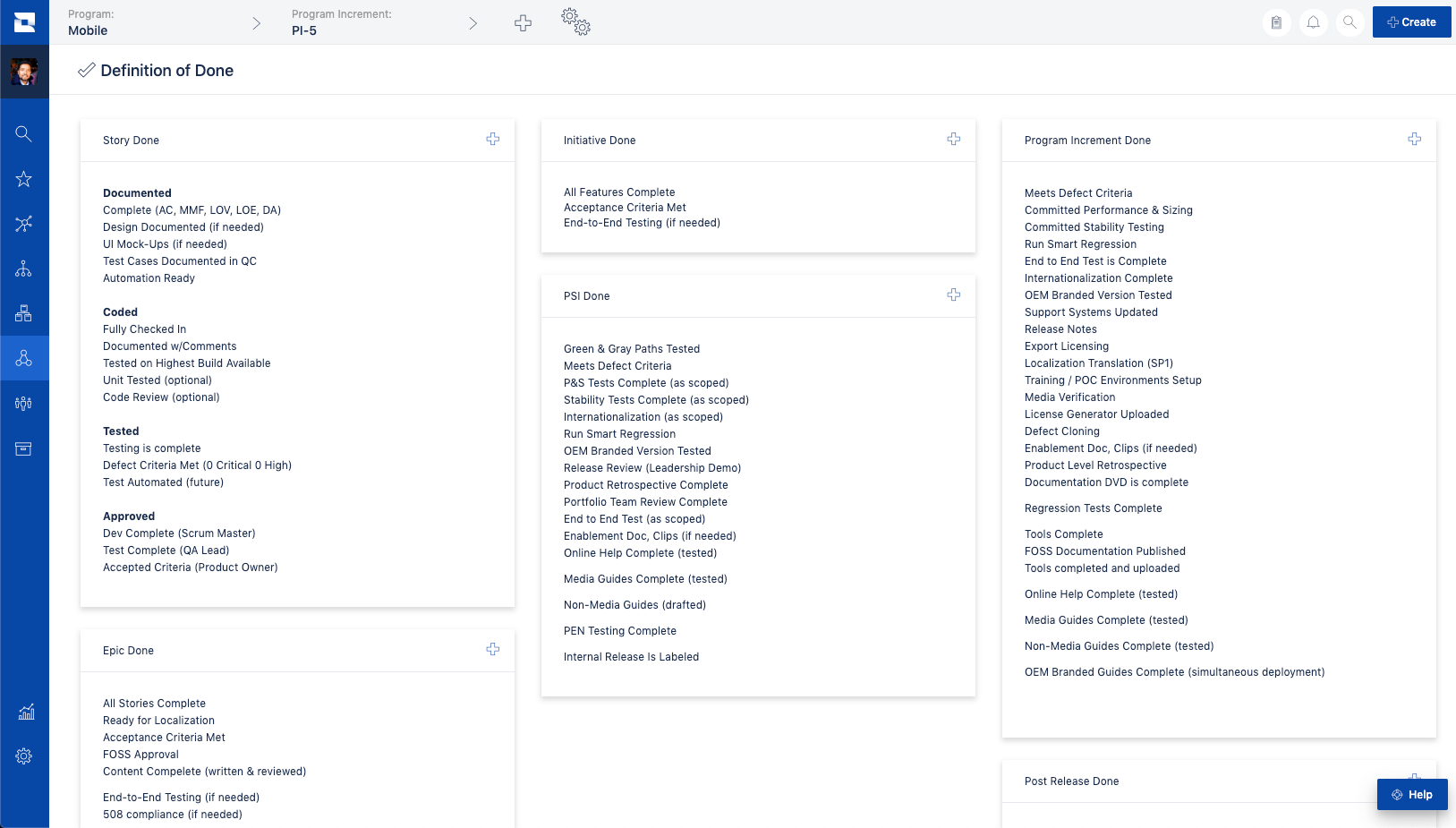 Tip #4: Organise and action
Too much information can lead to information overload which can later become very difficult to coordinate and direct corrective strategic actions. While it is critical to organize for a big planning event, like deciding a venue, catering, setting up the team areas, stationaries, logistics, etc. It is also key to have a visual communication tool to facilitate, align, and share information on what is being planned. The program board on a large screen helps organize and share live planning in action.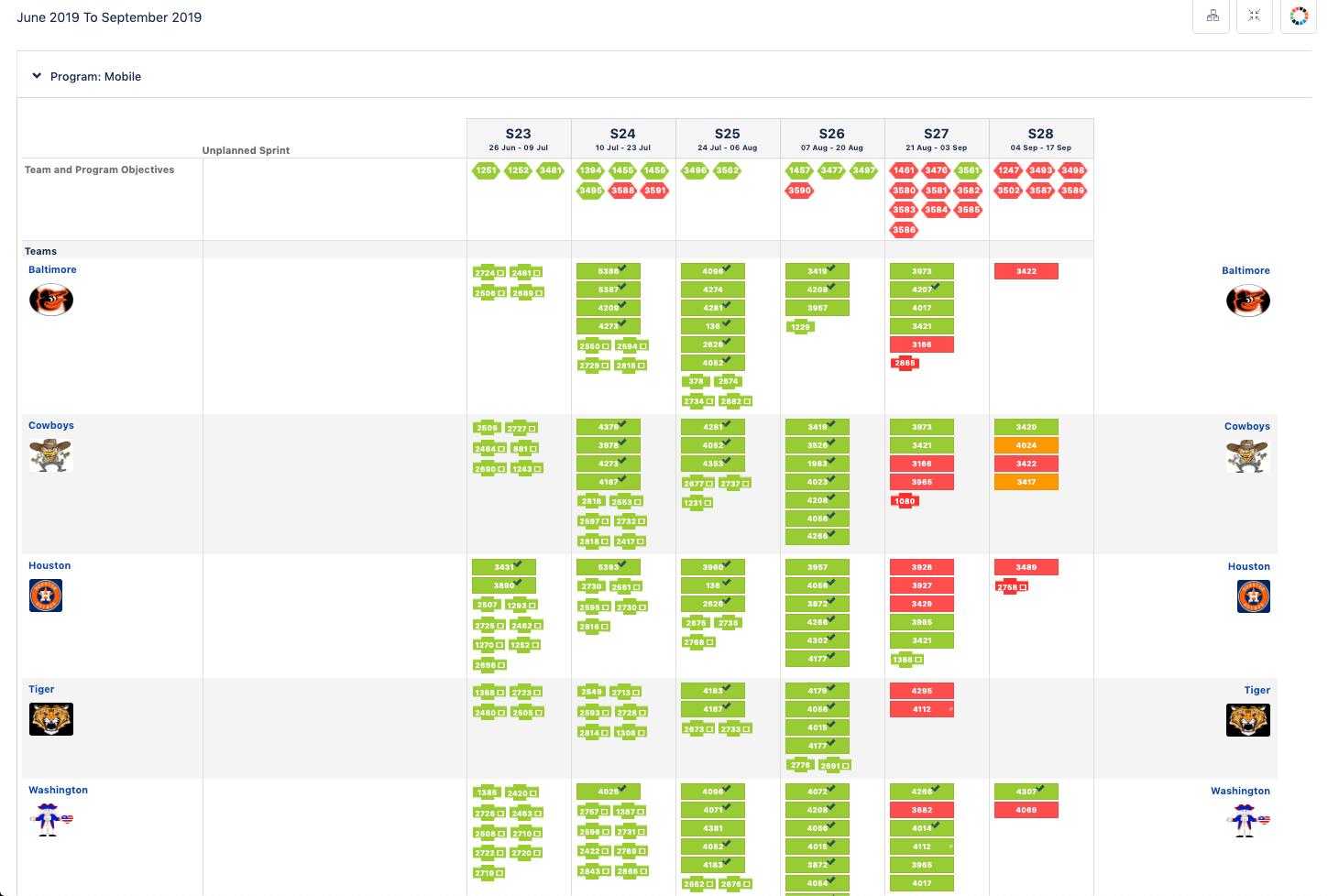 Tip #5: Divide and conquer
The key objection to agile transformation is the perceived loss of predictability. Placing the right tools from day one helps drive predictability and de-risk the transformation. Jira Align offers to identify and managing Impediments, Risks, Dependencies, and Objectives.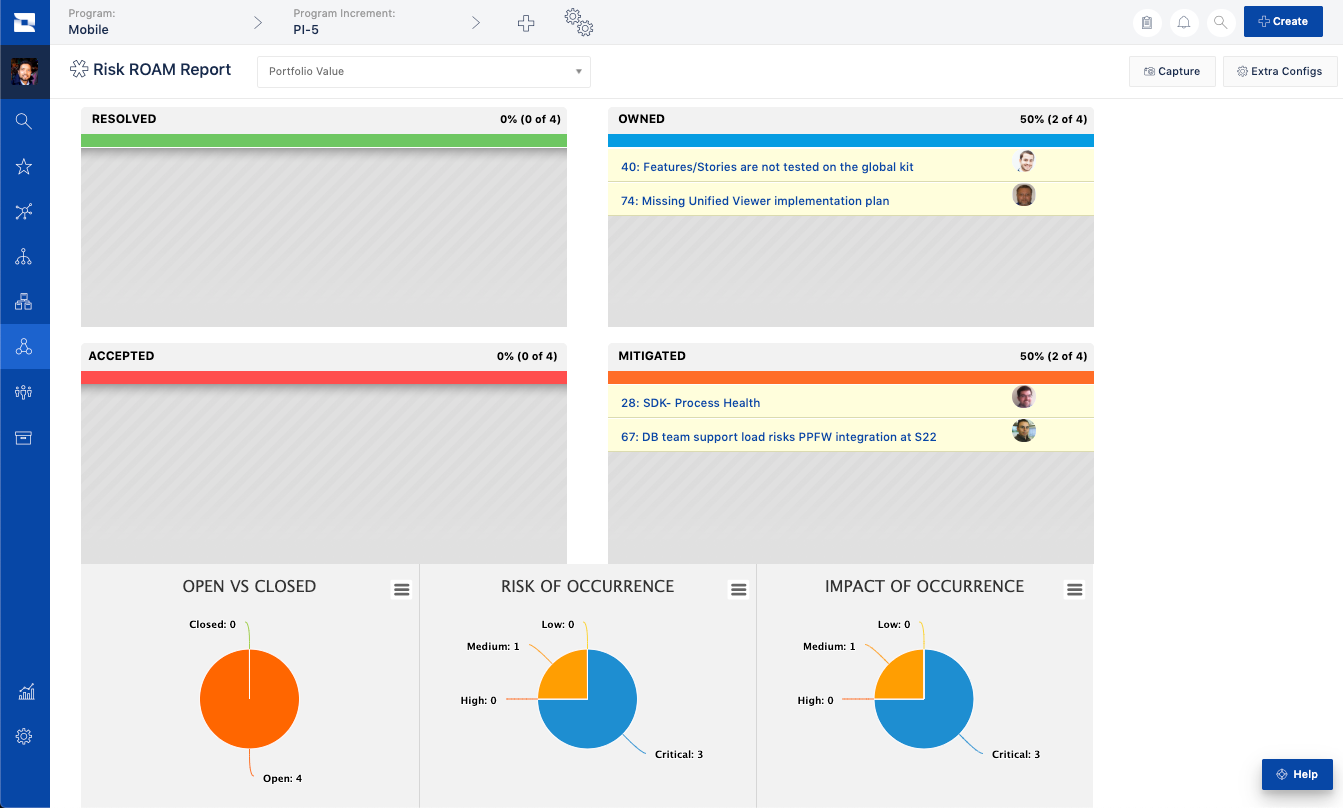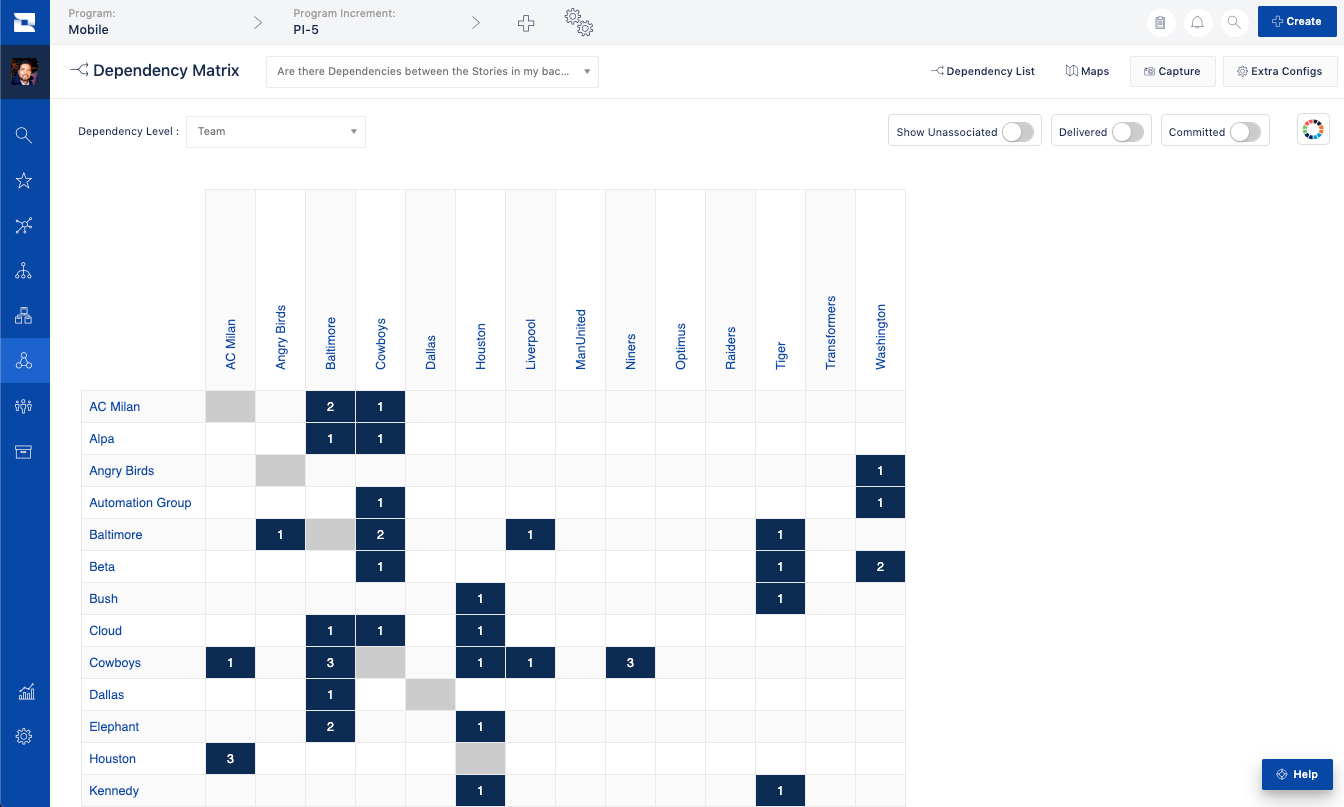 Metrics are key elements of any lean engineering discipline. Measuring everything from day one helps prove the value of transformation and justify continued investment. Here are key reports Jira Align offers to visualize progress from Enterprise to Team level.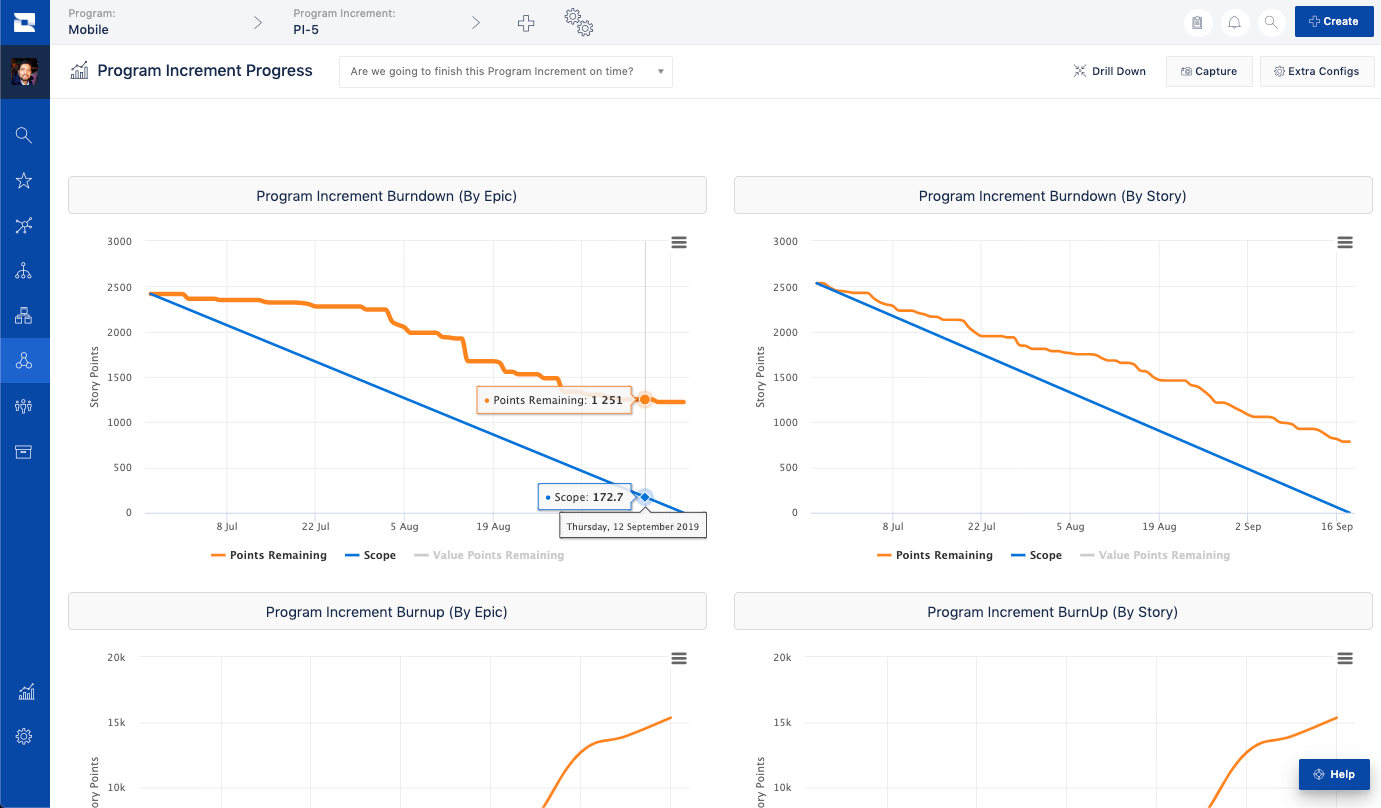 According to the authors of SAFe, there is no magic in SAFe… except maybe for PI Planning.
If you have questions around getting your agile transformation right, you can contact us.
Contact Us Now