As a Platinum Atlassian Expert and huge fans of Atlassian's work, we've worked closely with the team at Atlassian for years. This means that as well as being at the forefront of the latest and greatest Atlassian innovations, we've also played a key role in every Atlassian summit since 2009. And our presence in 2016 was bigger and better than ever.
The heart of Silicon Valley – San Jose – set the scene for this year's Atlassian Summit, which saw over 3,200 guests from the global Atlassian ecosystem join forces for three days of learning, innovation, training, insights and networking (read: legendary parties).
What are you waiting for? Come join us as we share our highlights, insights and tales from another awesome Summit…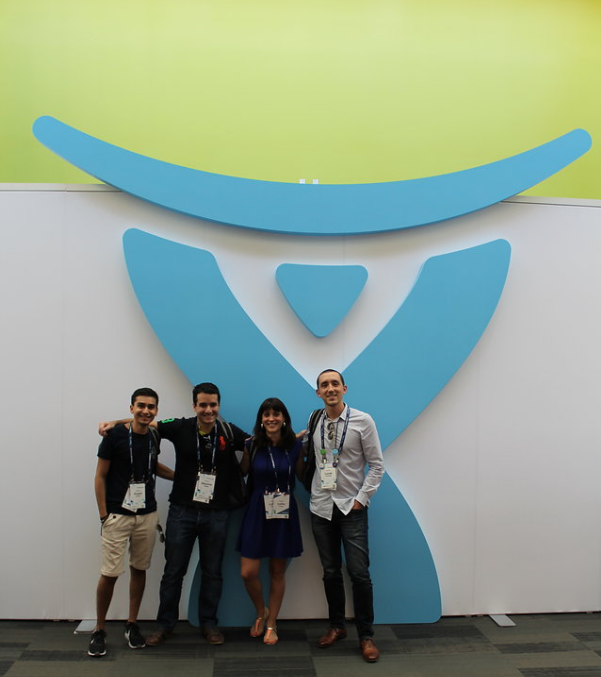 Atlassian anecdotes
As expected, the Atlassian team didn't disappoint in their keynotes, sharing business updates, exciting products news and thoughtful insights into teamwork in the name of this year's summit theme, Team Up. We've created a couple of comprehensive keynote wrap-ups here and here to share the best Atlassian Summit news, but in the meantime let's take a quick look at some of the major product information announced during these sessions.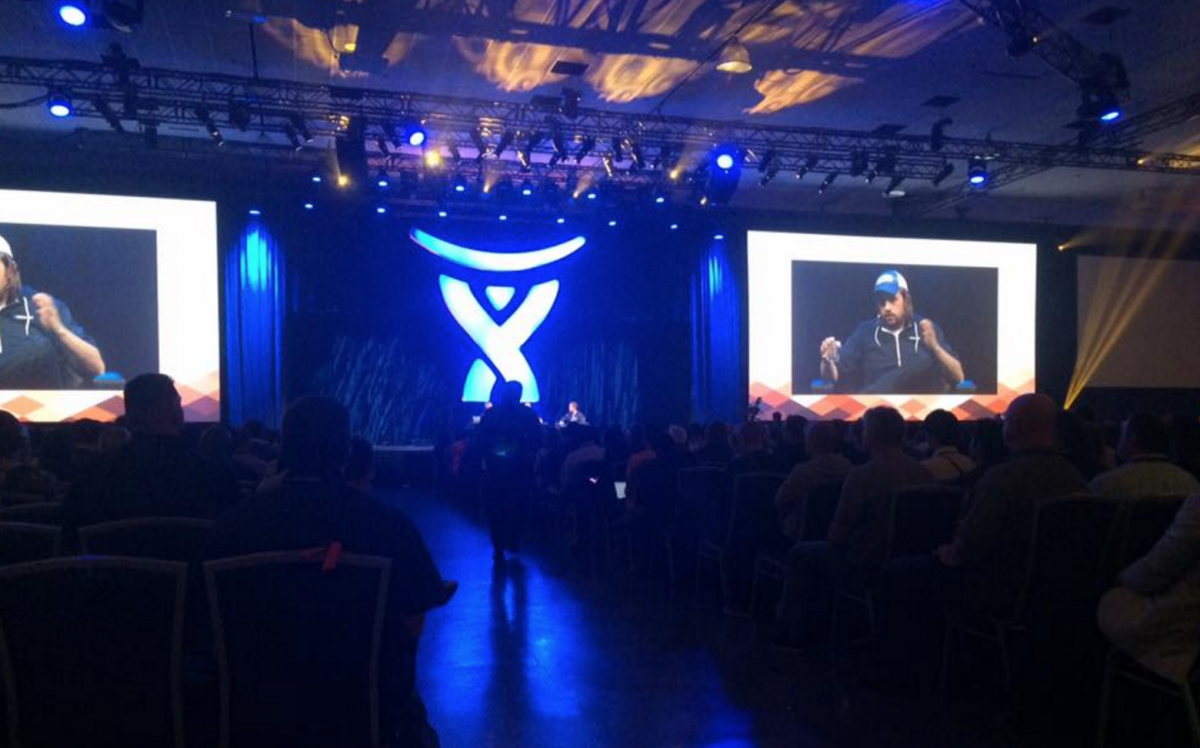 JIRA
The latest JIRA release has seen improvements to make both boards and issues simpler and easier to read, while a kanban backlog gives users increased space to track current work and plan more efficiently.
JIRA mobile is now available for Android, and a stack of features have been incorporated into JIRA's mobile offering to make it more intuitive and personalised. A highlight here is the My Tasks function, enabling you to quickly access projects in mobile that you've been working on in the web version.
And then there's Portfolio for JIRA – Portfolio's 2.0 release has seen the introduction of live plans to help teams quickly and easily create and update project plans by pulling project information from JIRA and using it to create a roadmap to visualise your work. 
Confluence
Pages and spaces have undergone some serious improvements to speed up the time it takes to document information in Confluence. Here's a quick overview:
Fully customisable overview pages for individual projects
Drag and drop functionality when structuring pages
Easier access to recent pages
Better support of different file and media types 
Automatic synchronisation between Confluence mobile and web, enabling you to easily access pages last worked on
New space browser for Confluence iOS
But the major announcements were saved 'til last – collaborative editing is now available in the cloud in Confluence 6.0, and Confluence is also now available for Android users. Yippee!
JIRA Service Desk
JIRA Service Desk is all about customer focus this year, with a host of new features announced to help enhance customer service and create an awesome end-user experience.
The ability to group users, SLAs, queues, reports, users and more by company enables agents to provide a more tailored service, as well as a function to help agents create customer emails in local languages. In order to help agents solve issues faster and easier than before, Confluence knowledge base articles are now better integrated into JSD's agent interface.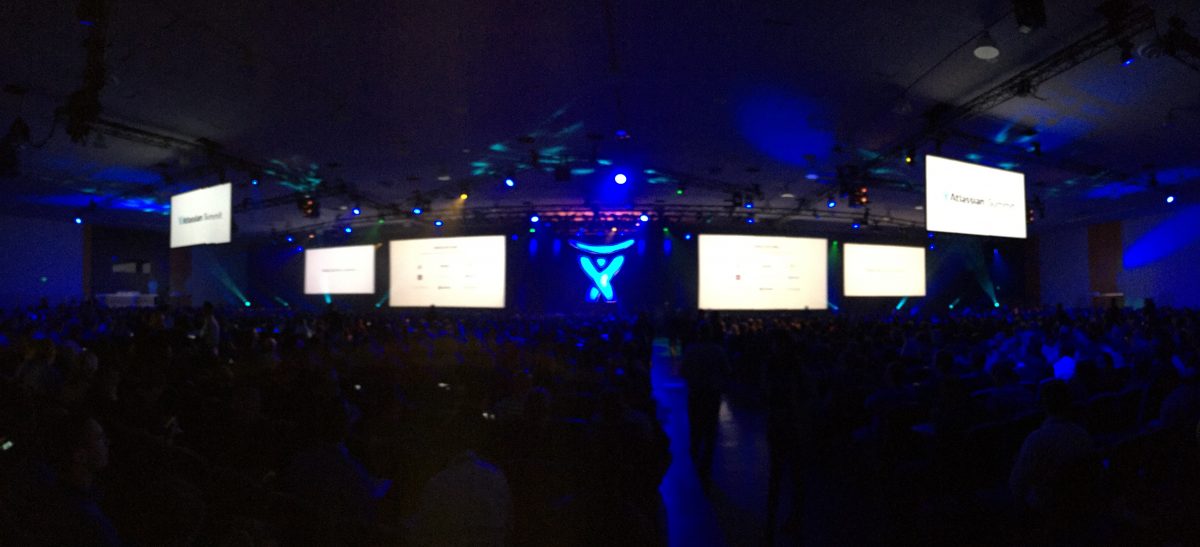 HipChat
The HipChat team has been reworking integrations with JIRA, Confluence, Bitbucket and Status Page to help users capture important information without having to leave a chatroom. There were some really cool examples highlighted what this enables users to do, including mapping related Confluence content to a chatroom and reviewing code in Bitbucket instantly.
The other big news was the announcement of the HipChat data centre beta program focusing on enterprise-scale deployments of HipChat for video calling, group chat and screen sharing. Float your boat? You can sign up for the beta version here.
Bitbucket
In terms of Bitbucket, updates focused on how Bitbucket pipelines are helping to streamline the dev process by bringing code and configuration together using industry standard Docker containers. This enables team members to see the status of a build before they start working on it. What's more, pipelines scale as developer demand grows.
More Atlassian news
Status Page
This year's Summit saw lots of attention paid to the newly-acquired Status Page, an incident tracking platform that helps teams manage downtime properly by giving customers a single location to access all the important information regarding their tech infrastructure. 
With 99.995% uptime, Status Page keeps customers in the loop on:
Current infrastructure status
Current technical issues and bugs
Past incidents
Issues impacting customer experience
We're looking forward to hearing more about this exciting new product soon!
Atlassian Home
In another exciting piece of Atlassian Summit news, the team lifted the lid on a groundbreaking project to help users easily navigate their work across all the different Atlassian tools they use – a relief for anyone working with multiple Atlassian platforms.
Atlassian Home gives users a central location to browse pages, spaces, projects and applications, making it super simple to collaborate across teams and tools. Home saves your most recently accessed spaces and projects across JIRA and Confluence, with a host of integrations in the pipeline to help you get through your work with .
Ready to close all your browser tabs in favour of just one? Trust us – you're going to love Atlassian Home.
Ready, set… ShipIt!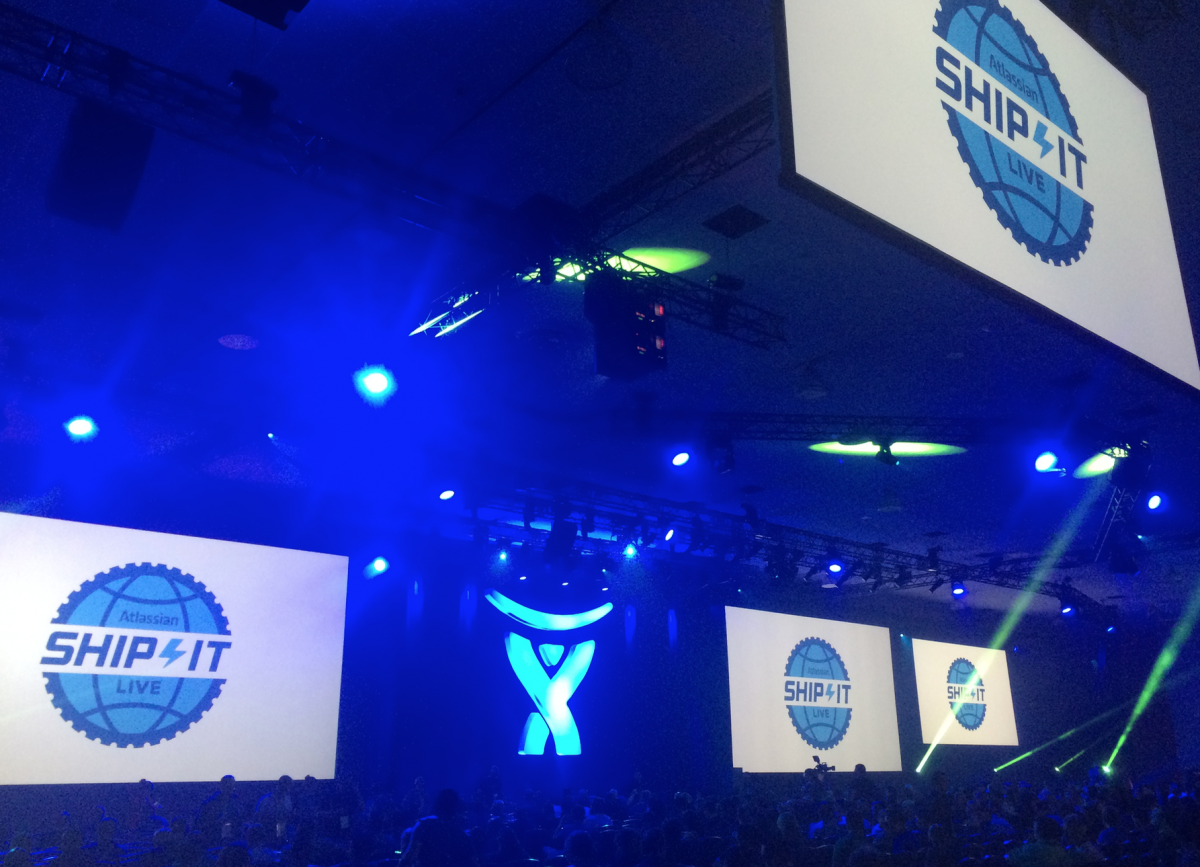 Closing off the 2016 Summit was the annual ShipIt – a chance for the Atlassian team and ecosystem partners to try their hand at a game-changing project. With six entries from both Atlassian teams and ecosystem experts, projects spanned everything from paperless HR onboarding with JIRA to a Bitbucket server starter instance in a portable bucket (clever, hey?)
The eventual winner? Charlie bot, a HipChat bot that answers requests, retaining information with each request to learn how to give better answers each time.
After dark
Partner Awards
As with every Atlassian Summit, it wasn't all work, work, work – there was plenty of time for the lighter side of life, too. After a busy partner day on Monday, teams from across the Atlassian ecosystem headed downtown for the Partner Awards, a night dedicated to celebrating the hard work of Atlassian partners across the ecosystem.
With a smorgasboard of food encompassing cuisines far and wide, blue Atlassian-themed cocktails and DJ Kanban manning the decks, there was only one thing left – the announcement of the awards. And among a raft of happy winners, there was team Valiantys – we were once again named top new business partner EMEA. Hoorah!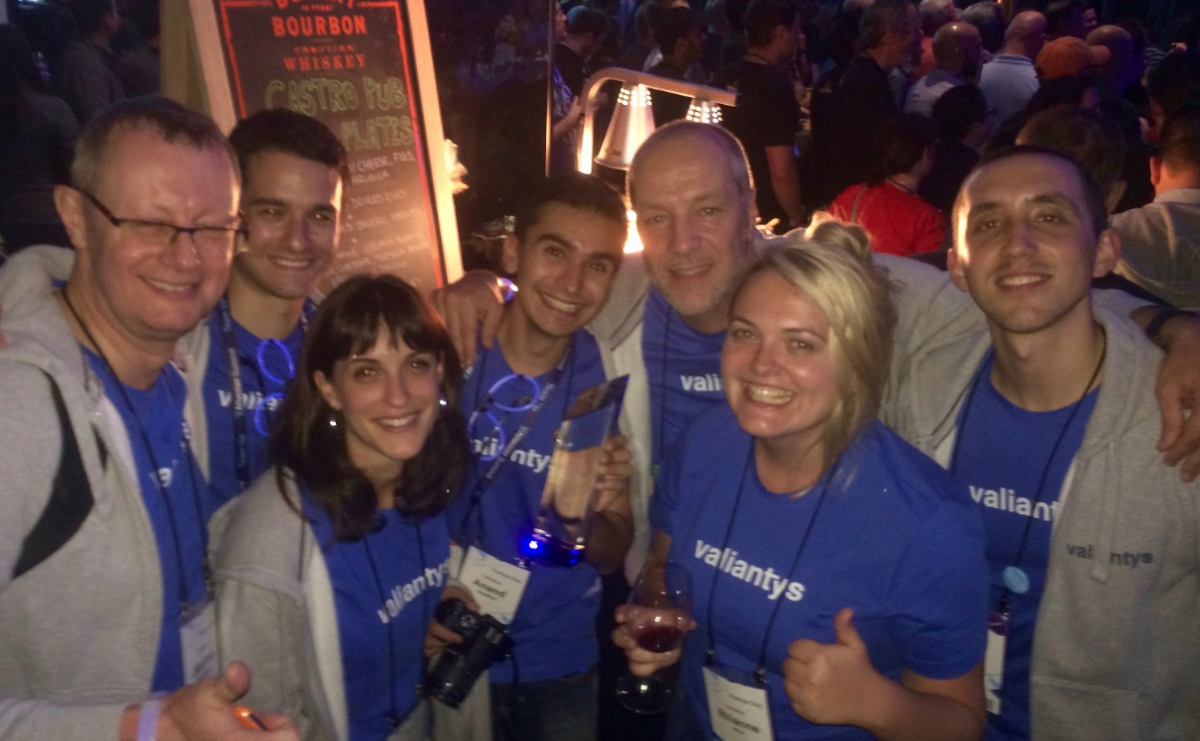 Summit Bash
But that wasn't all – Wednesday night played host to the legendary Summit Bash, which saw a block of downtown San Jose roped off for the exclusive use of Summit attendees. With street food vendors whipping up snacks, a live karaoke band, camper van photo booth, crazy golf, giant beer pong and stacks more, teams were partying through the night (and we won't even get started on the after parties…).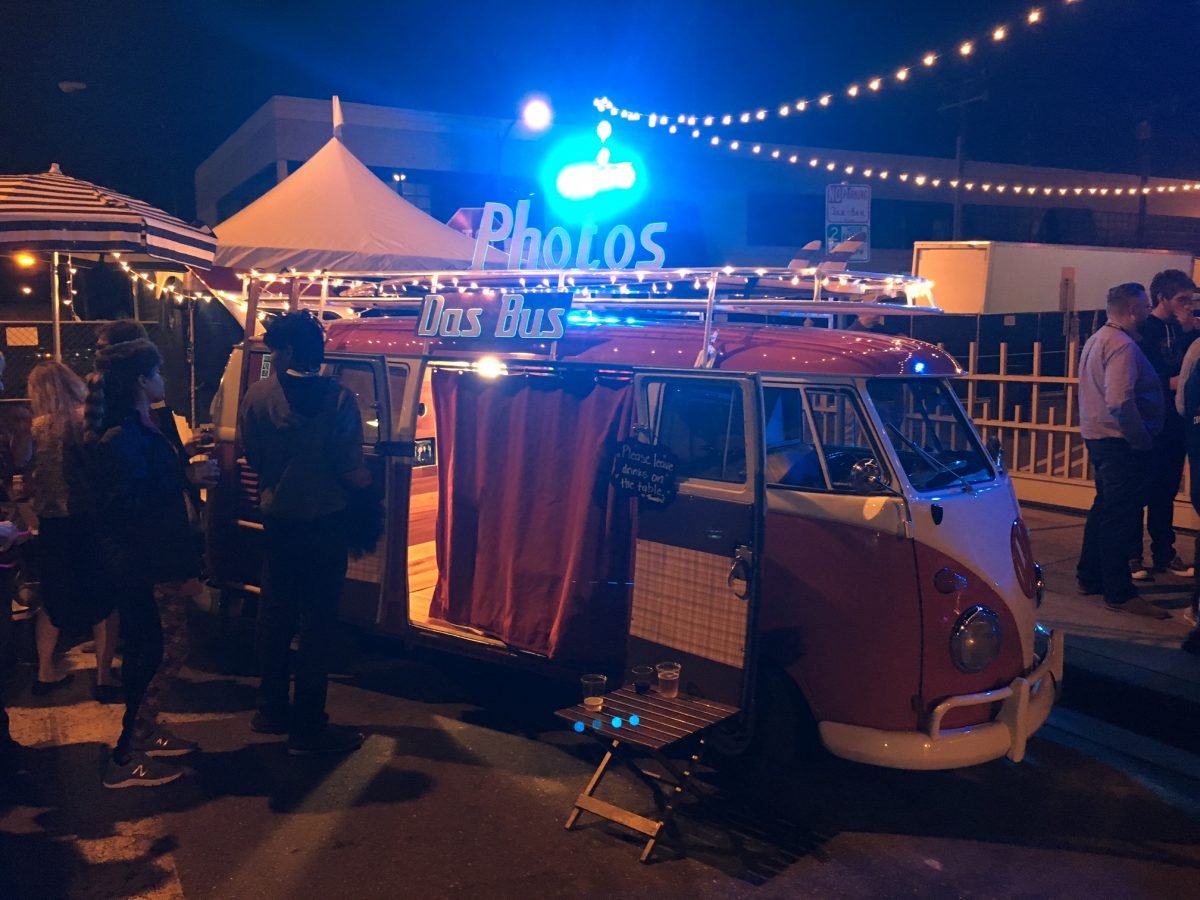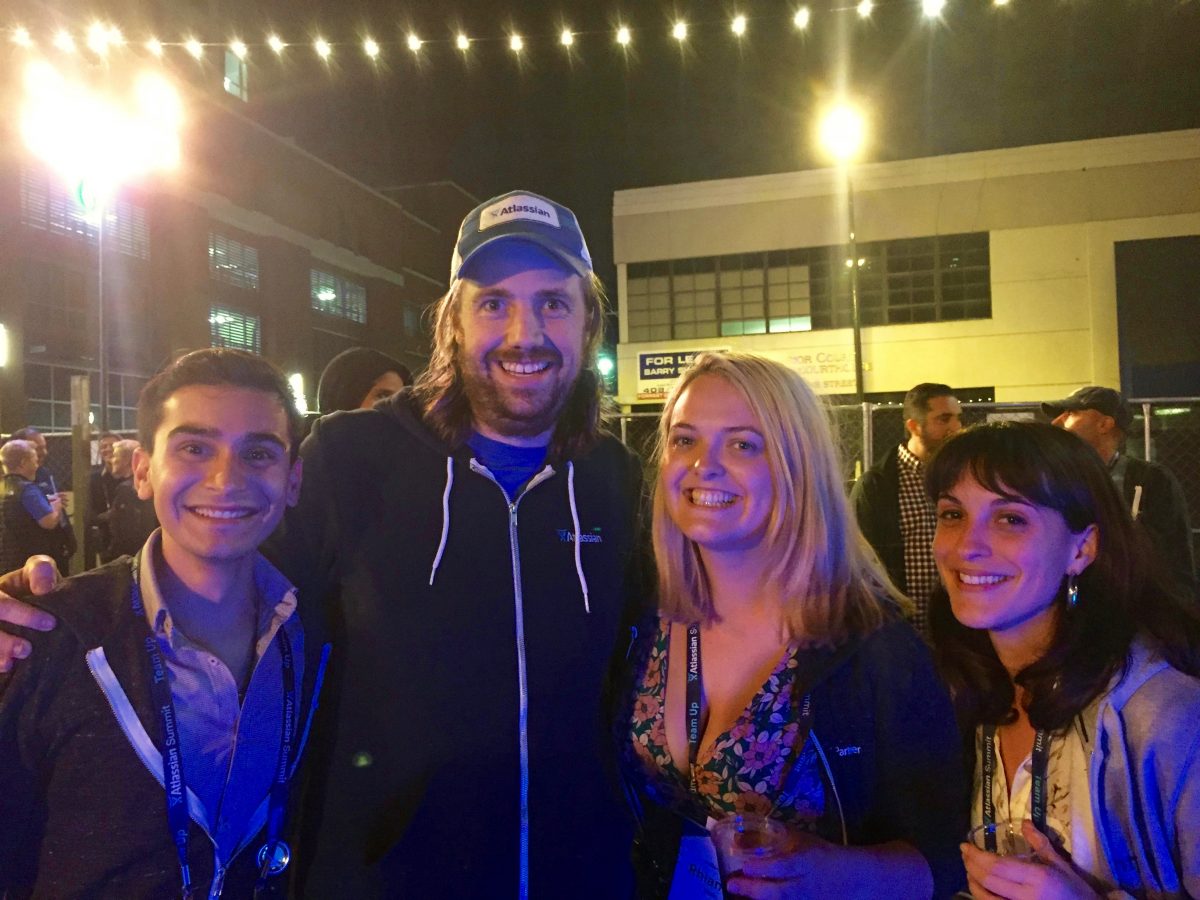 Atlassian Summit news from the ecosystem
Partner updates
The show floor was packed to the rafter this year with more than 70 booths showcasing their latest wares. Let's take a quick tour…
Refined Wiki
The team's popular Refined Theme for Confluence add-on is also now available on the cloud.
Deiser
In addition to Exporter, Deiser announced the release of Profield for the cloud.
K15T 
K15t has recently launched Scroll Image Map. This helps teams create product documentation in Confluence by enabling part of an image to be linked to a Confluence page or external link. The team also revealed that Scroll PDF Exporter and Scroll Office are now compatible with Atlassian cloud. Oh, and Scroll WordPress Publisher is now available in beta.
Brikit
Brikit's Blueprint Maker add-on enables teams to copy spaces with the same themes, workflows, templates, permissions and labels. Brikit is also planning to launch Content Flow in beta, a basic workflow tool.
Communardo
There's lots going on here:
Hiptest
Hiptest's test management add-on now supports more frameworks, including Cucumber, and you can now run more reports and visualise test results in Confluence pages.
XpandIT 
The 2.0 version of Xray is almost here, and will include test plans, the ability to structure test executions with subtasks, multiple preconditions and overall performance improvements. 
Software Plan 
The new release of BigPicture Enterprise solves a number of performance issues and improves user experience with a new top bar function.
Tempo 
Tempo Folio is now Tempo Budget, and Tempo Timesheets now boasts an improved mobile version and HipChat integration.
Zephyr
The latest release of Zephyr for JIRA offers new integrations with Bamboo and Jenkins Selenium and QTP. 
Comala Technology
Comala Canvas for JIRA now offers a new planning mode to help organise boards with large numbers of issues. What's more, Workflow now integrates with Scroll office from K15t for complete document management.
The Valiantys team also attended partner days by Riada and Tempo, where we had the chance to ask questions, discover how their add-ons can work across business teams and learn all about customer success stories. In fact, our very own Anand showed how the Valiantys team has helped streamline essential processes for our customers using Tempo products.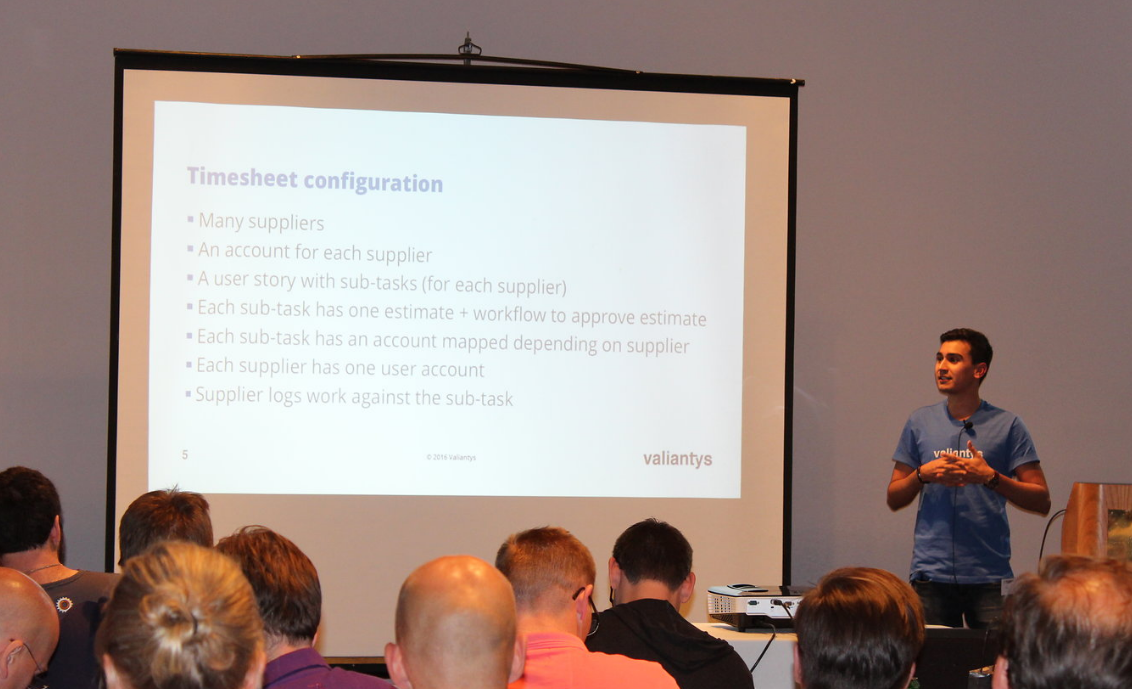 We were also thrilled to once again receive the award for top Tempo partner – it's great to see our work recognised by the Tempo team – thanks guys!
Valiantys at Summit
Now, we don't like to show off, but 2016 was an epic year for Valiantys at Summit. Brushing our jetlag aside, we got stuck into catching up with our ecosystem partners, attending partner days and chatting with customers over at our booth.
We also showcased the latest versions of our add-ons Spreadsheets for Confluence, nFeed and Exocet. It was great to see so many customers excited about the prospect of extending the tools with Valiantys add-ons.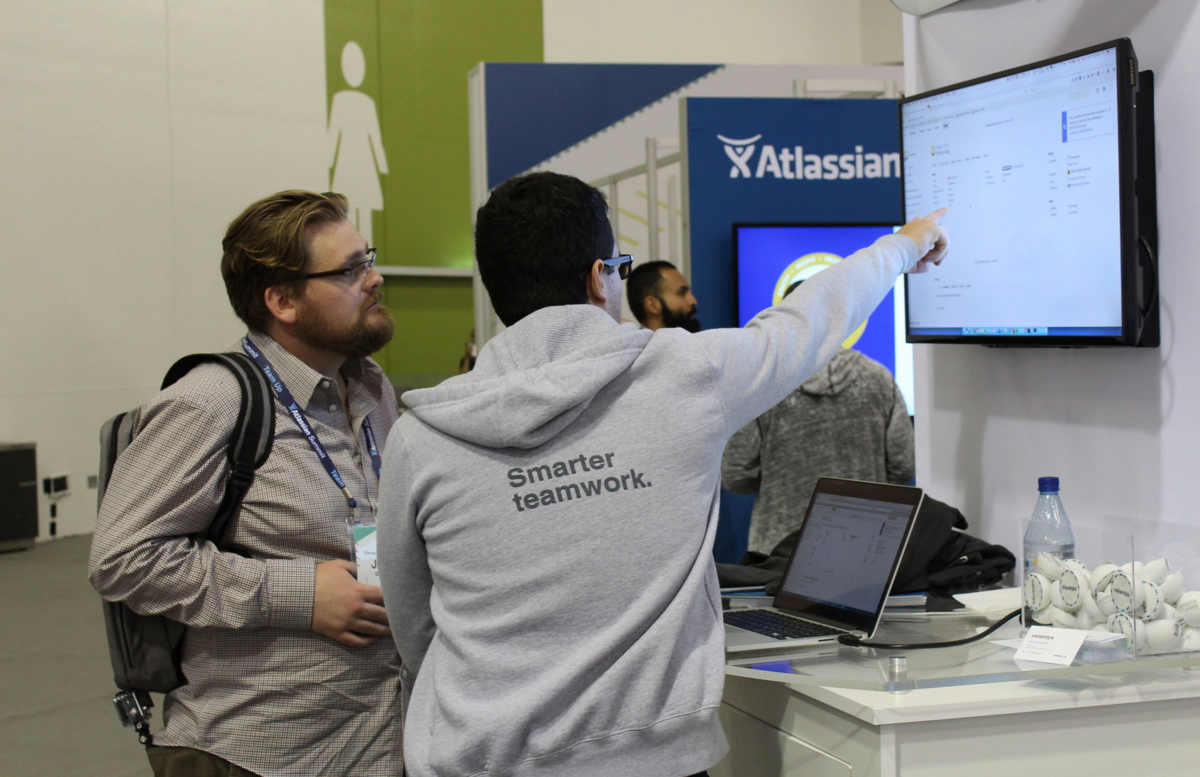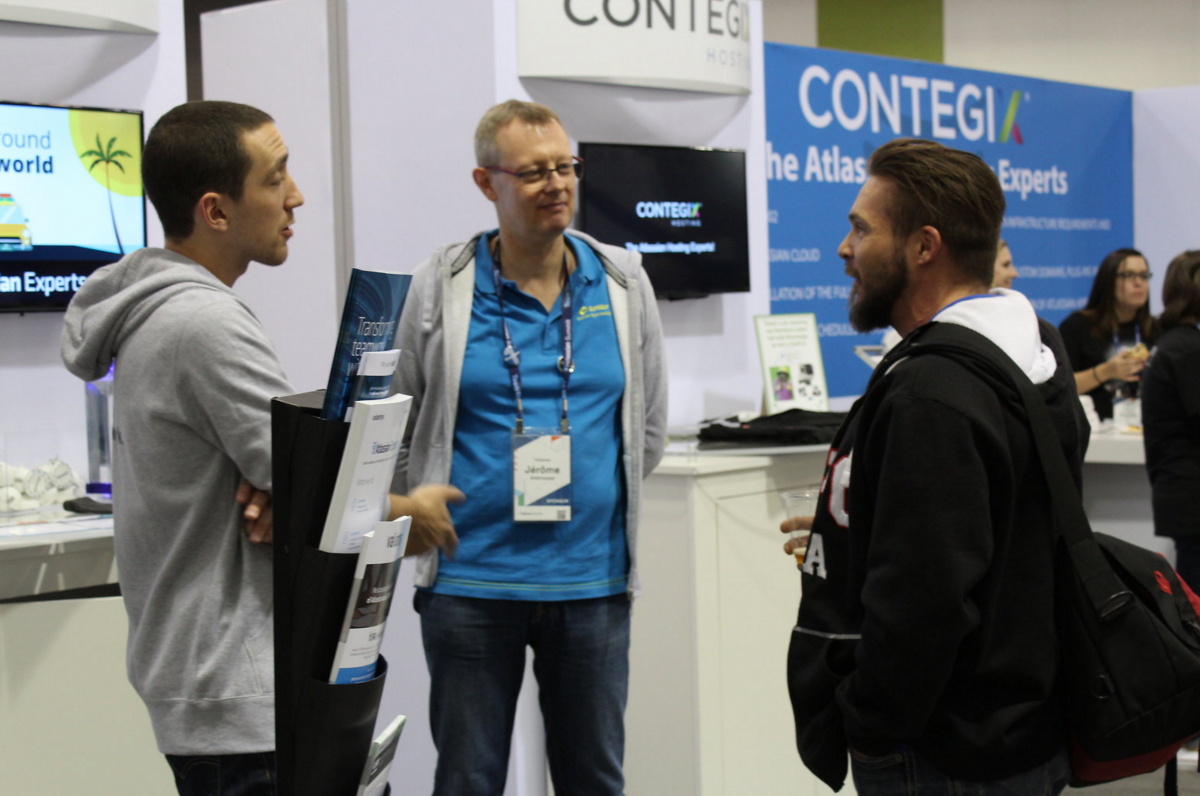 And that's a wrap! See you next year – and stay tuned for more Atlassian Summit news…