At Valiantys, we have five strong values that dictate the actions in every corner of our business. "Talk Straight" is one of them: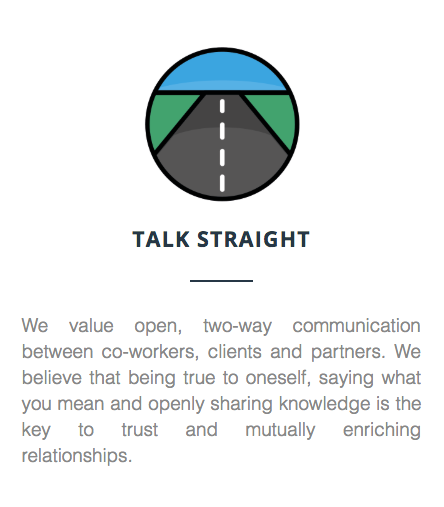 Values only work if they are put into practice. One way we strive to move beyond the theory is by regularly giving candid and caring feedback. It's easier said than done, especially for people like myself with a tendency to be very blunt and direct while communicating. If unskillful, I could quickly find myself on the road to hell, which I paved with very good intentions.
Getting mentally prepared for giving feedback at work
So how should you dance around these potentially difficult conversations?
First, think about what you want to achieve in your communications. What is your purpose: Do you need to obtain something, share information, drive sales, teach someone, support a coworker, or improve performance?
Within the context of your end goal, think about the kind of feedback you want to give. This includes factors that will impact delivery like emotions, voice, body language and facial expressions (or even the lack thereof if work is online, like if you are leaving comments on Jira, Hipchat and Confluence). While there are many different ways to give feedback, we cover a few simple techniques later in this article. We believe in staying true to one's self, yet it is likewise important to be aware of others' perceptions.
Finally, it is also worth considering what kind of feedback you would like to receive. For some people, straight-to-the-point, emotionless feedback is what they handle best – give it as it is, no gloves required. For others, it needs to be a bit more rounded and caring. We tend to give others feedback that feels comfortable for us, but not necessarily the feedback that they need. It is not easy because none of us walk about with a feedback notice on our forehead (you can try this and let us know how it works!). The key is to try to put ourselves in the shoes of others.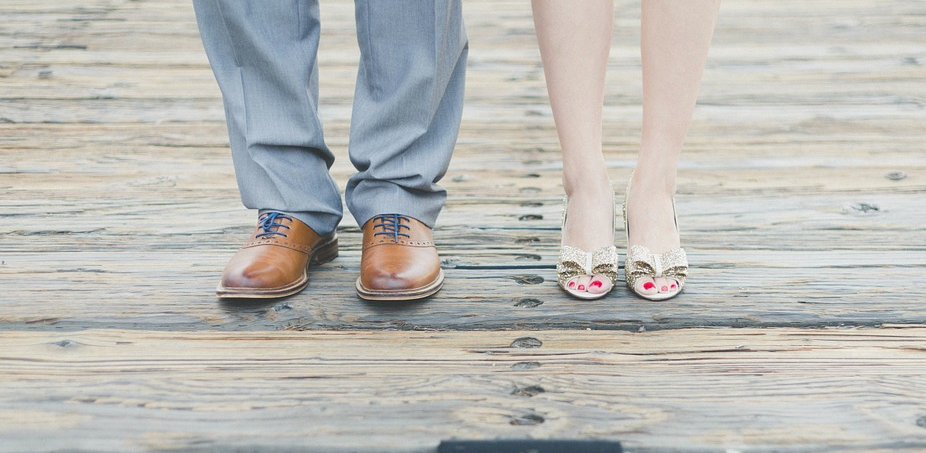 Push and Pull: Different methods for giving feedback at work
Here is a little recipe to improve your feedback skills:
Push feedback
You can give feedback to directly support someone in their path for improvement. This could include a client that is not sure about the specifications of their project, a colleague that needs to improve a presentation or a collaborator during an annual appraisal. In this context, you are the solution provider by:
Offering guidance
Making suggestions
Giving advice
Instructing
Telling
This is called the "Push feedback", as you are pushing your opinions, ideas, suggestions and mindset onto someone. You feel commissioned to solve the problem/issue of someone else whose situation is so complex that he/she cannot solve it by him/herself.
It's important to check whether this commissioning is the reality or whether it is your directive-self talking. I keep tabs on myself because I have a tendency to share my ideas and opinions when the person only wanted to bounce ideas/problems off of me. If you're not sure, you can always ask the person directly how he/she would like to be helped.
Pull feedback
If a direct solution isn't the best option, you may need to help someone find their own ways to improve an issue. This could work well when someone has an issue organizing priorities, or he/she has made a mistake and is not necessarily aware of the consequences. It is a good method to help the person you are working with clarify his/her needs. You support their thinking process by:
Listening in order to understand (and not to answer)
Reflecting
Paraphrazing
Summarizing
Asking questions that raise awareness, such as "Could you tell me more? What do you think of this? Why do you think you did this/ focused on this/ made that choice?"
This is "Pull feedback", where your opinions, ideas, suggestions, mindset are pushed to the side. You put on your coaching hat and allow the person in front of you to find their own solutions through dialogue. Some people do this naturally, for others it demands a bit more practice. This method takes its root in Socrates' maieutic methods. Maieutic comes from "maieutikos," the Greek word for "of midwifery." In using a Pull type of feedback, you will assist people in bringing forth their ideas previously latent in their minds like an intellectual and emotional midwife.  This is a great way of empowering people to find their own solutions.
Questions to consider for giving and receiving feedback at work
At this point, you may be thinking "But Charlotte, I thought this article was about receiving feedback too!" Here's the kicker – if you know how to give feedback, you'll be better at receiving (sometimes painful) feedback too. The key is empathy; just because you can handle completely raw feedback, doesn't mean you'd want to hurt your colleague by giving feedback that is overly harsh. Likewise, if someone says something that rubs you the wrong way, have empathy that it's difficult for them to get inside your head to know what you're thinking. You may need to ask yourself "I am capable of handling feedback that isn't pretty? Am I able to seek out feedback if I feel points of improvements aren't being made clear?"
This sort of empathy flourishes best at the company level, where feedback flows freely in a safe space between colleagues on a regular basis. This culture of feedback has a foundation in three questions:
"What went well?" Start on a positive note by evaluating the success of the situation/solution, as it creates a relaxed environment. The hardest part to keep in mind is trying to be specific while focusing on the positive. Most of the time people will say the job was done well without explaining why. Try to be precise in giving and receiving feedback by going further with these questions: "Why was it great? Why did the person do a good job? Why am I happy with what they did?"
"What could have been done better?" It is important to address the lessons, but focus on the actions rather than the individual. This limits the risk of people feeling attacked. Usually, we have a tendency to say things like "You have not done this…" or "You should have done it this way." Rather, allow the person to evaluate what he/she thinks could have been done better. Then you can share your view, or even better, ask questions such as "What's your opinion on this?" Focus on coaching and facilitating reflection while still shedding lights on topics that you feel have not been addressed and should be talked about. As human beings, we often have no difficulties getting into the details highlighting negative things or mistakes; it is usually harder to reach that same level of details on positive situations. By keeping balance in your feedback, not only does it provide a sense of fairness but it contributes to a culture where the right to fail is accepted and valued.
 "What will be done differently next time?" Feedback should never be left on a negative note, hence this last question focuses on possible changes to put into place. The person receiving feedback has to be engaged in changing the situation so the focus is no longer on the actions required to ignite change but on what the person feels he/she is capable of doing to find the solution. We all want to leave a discussion feeling empowered, not depressed or worthless. Asking this question opens the individual to options they may not have thought about. Maybe suggest possibilities if the situation seems clearer to you!
Talk Straight does not mean discussions are insensitive. It means that we are open and transparent, we don't withhold information but we also don't compromise on who we are as individuals – even if sometimes we have to accept that we fail in our communication, we get up and try again! Our feedback culture creates openness for our daily communications and is key to our ability to talk straight to each other, our clients and partners. Feedback must be used without moderation.
---
Are you a team player ready to join our feedback culture at Valiantys? We are always looking for talented individuals who will help us unleash our full potential, and vice versa. Check out our open positions and find your fit.