Bitbucket
Modern and efficient collaboration for software teams - a better way to build software.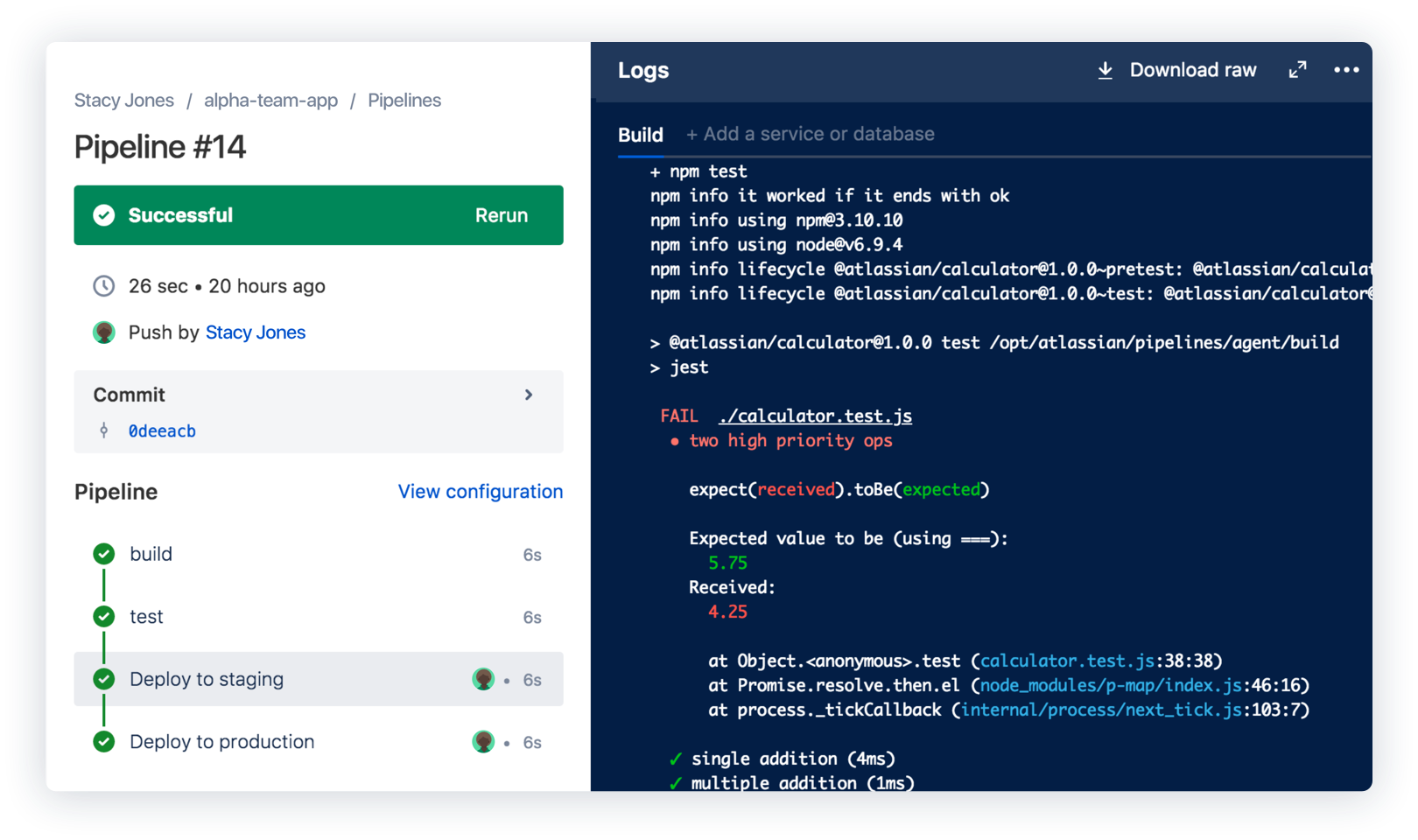 Automate your code factory from test to production
It's a long way from user story to deployed code. Bitbucket, used daily by more than 10 million developers, is the integrated tool for code development, testing, and deployment, with the quality required for a successful business. For development teams using Jira, Bitbucket is a natural choice, thanks to its native integrations, and availability of third-party add-ons.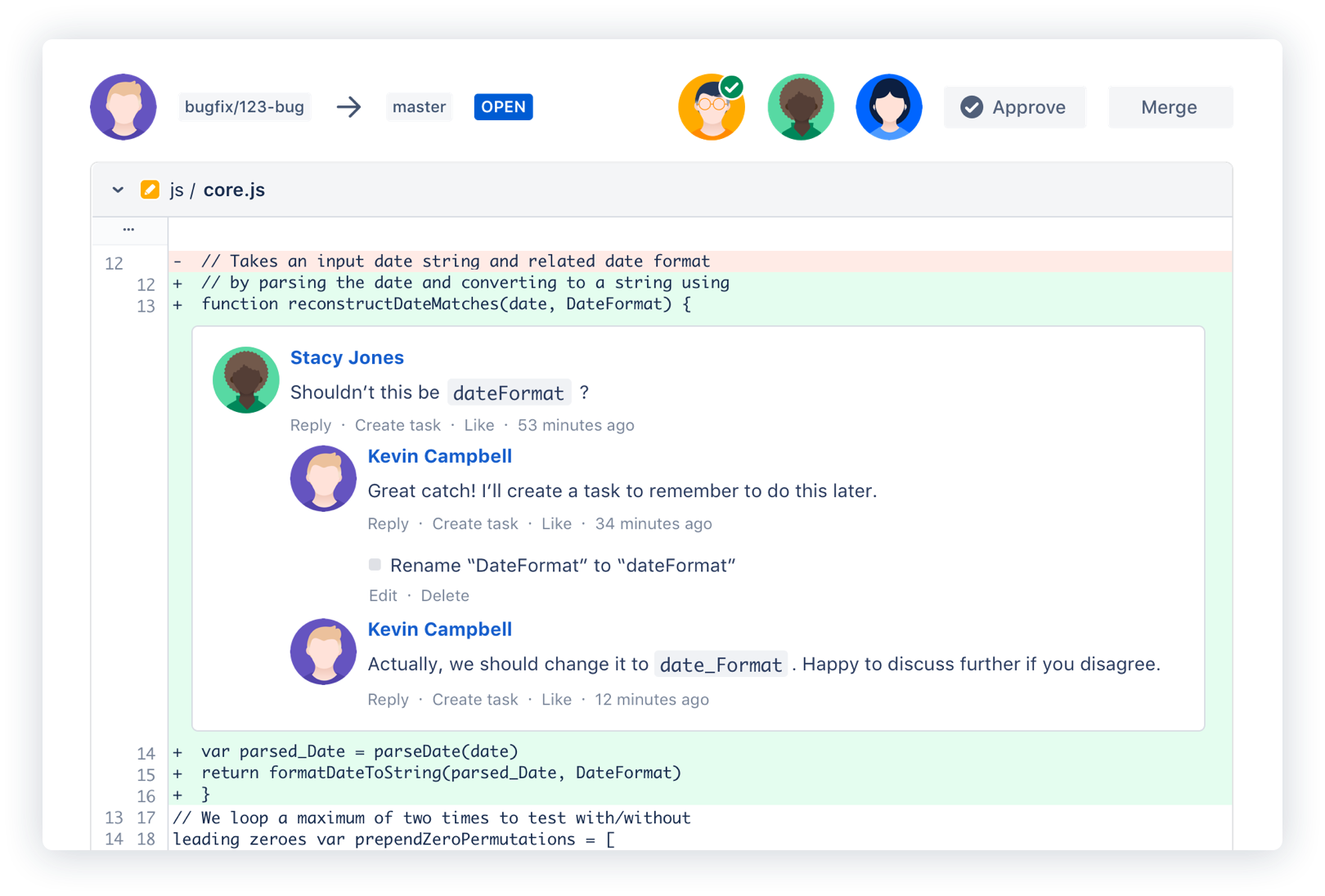 Structure : Use branches to organize your code. Keep the whole company in the loop using Jira and Trello integration.

Collaborate : Jointly work on Jira issues, perform code reviews, pull request statuses, approve, and check for passing builds.

Automate : Build and test using Bitbucket as an integrated CI/CD framework, with Bitbucket Pipelines.

Deploy : Track and preview your code before deploying it with confidence and speed, as often as you like.

Secure : Rely on the Cloud and two-step authentication to secure your code and use checks to anticipate problems.

Leverage : Customize Bitbucket your way with Bitbucket Connect and embedded apps of your choice.
The right deployment for you
Atlassian Cloud

The solution preferred by 90% of new Atlassian customers. Forget your infrastructure and focus on business outcomes.

Atlassian Cloud

Data Center

Enterprise-grade, high-availability multi-node, behind-the-firewall version. The power of Jira for the largest distributed teams.

Data Center

Self-Hosted

Total control of your application and configuration, on-premise, or hosted in a private cloud such as the Valiantys Cloud.

Migration to Cloud
100% focused on Atlassian and your success
Industry Solutions, Templates, and Accelerators

Our broad library of pre-packaged and ready-to-use solutions will help accelerate the time-to-value of your Bitbucket solution.

Global reach

With a staff of 200+ all over the world, we have the bandwidth to support your most ambitious and complex projects.

End to end customer care

After go-live, hypercare and Managed Services ensure optimal tool adoption, ROI, and user satisfaction.

Ask Atlassian

They awarded us Partner Of The Year 6 times, including Service Partner Of The Year in 2019.
Bitbucket is the cornerstone of our software factory: we use it extensively for builds, releases, and code analysis. Combined with Jira Software and Confluence, it allows us to provide our development teams with a seamless and collaborative experience.