In this guide, you'll discover :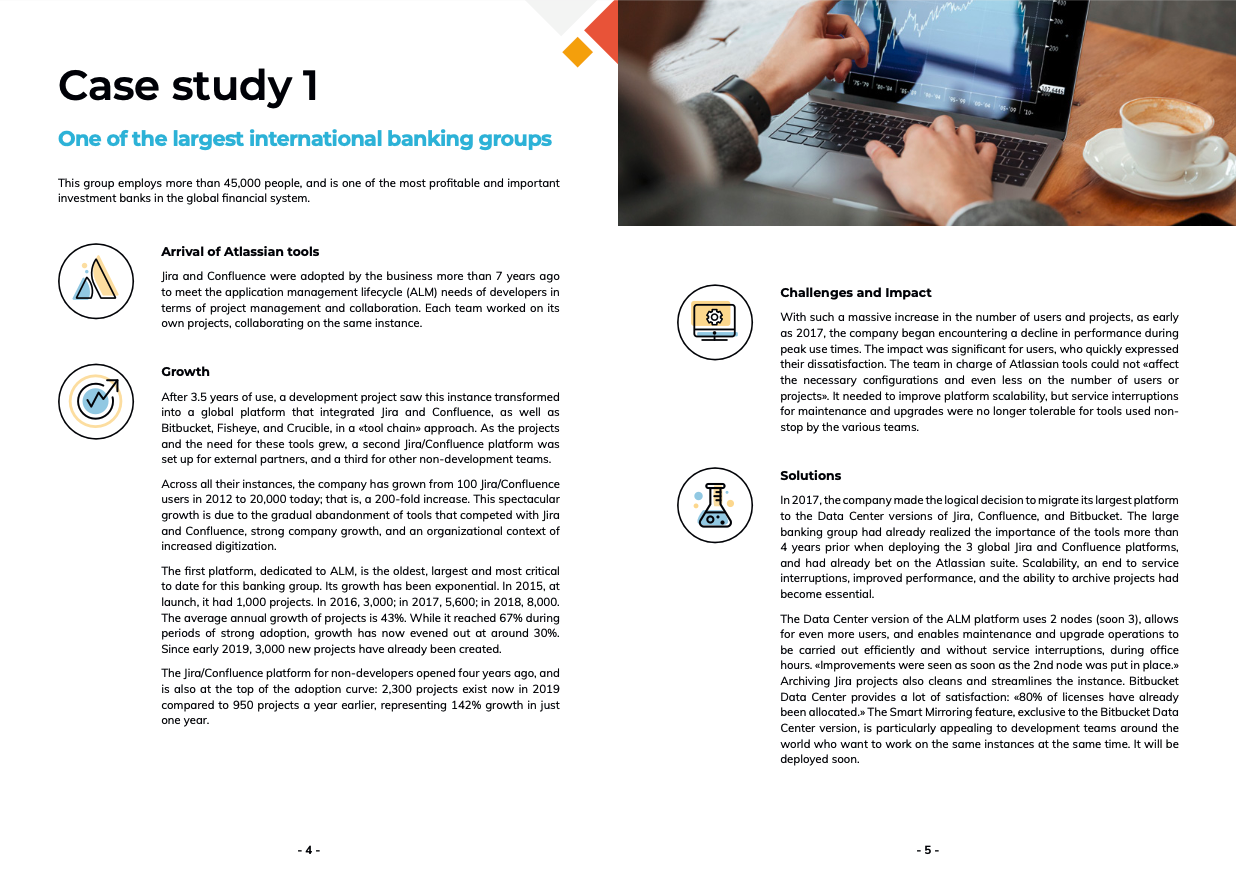 How Jira and Confluence were adopted by these companies' teams
The challenges and problems faced by these companies as a result of the spectacular increase in their use of Atlassian tools
The solutions implemented to provide a high level of service for their platforms
The value provided by the Data Center versions (multi-node clusters) of Jira and Confluence in a strong growth context
How to combine high performance, continuous availability of tools, and ease of administration
Download the free ebook
In just a few years, Jira and Confluence become mission-critical, platforms multiply and grow, and challenges increase. An interruption in service or a drop in Atlassian tool performance can be very costly for the company and cause users to become dissatisfied.
Atlassian Data Center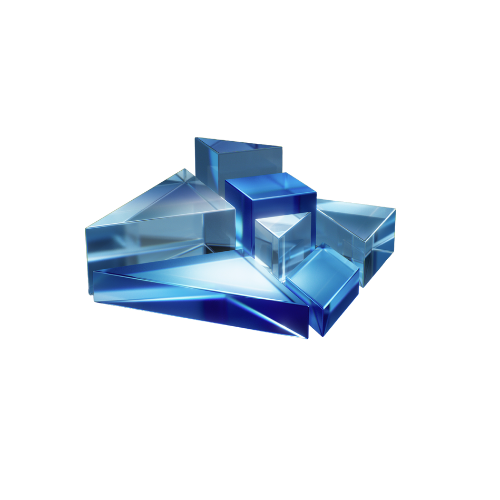 For mission-critical Jira, Confluence, Bitbucket platforms
High availability
Performance at scale
Instant scalability
Disaster recovery
Flexible deployment
SAML 2.0 SSO
Archiving
The 3 companies examined in this eBook all turned to the Data Center versions of Jira and Confluence.
About Valiantys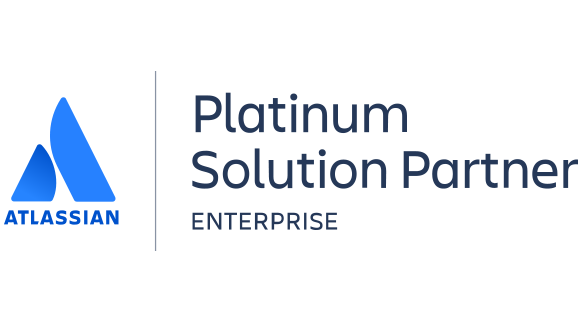 Valiantys is the leading global consulting and services firm dedicated to Atlassian.
We accelerate business transformation by digitizing processes and modernizing teamwork, using the best Agile methods and tools. Our Atlassian technical expertise is unparalleled and we support our customers across the entire spectrum of their projects on those platforms. Because teamwork requires more than just tools, we help them bridge the gap between their applications and strategic practices such as SAFe and ITIL. Over the last 15 years, we have helped in excess of 5,000 customers to achieve their desired business outcomes at a reduced time to value, through improved team collaboration.
Find out how we can help you get the results you need at www.valiantys.com