During the Atlassian Summit in San Jose, California, Atlassian announced that Valiantys has won Atlassian Partner of the Year 2017, Enterprise for their outstanding contribution and achievements during Atlassian's fiscal year 2017.
Valiantys was one of 12 recipients honoured as Partner of the Year during the Atlassian Partner Awards ceremony, an annual event to celebrate Atlassian partners worldwide for their exceptional efforts in developing new business, thought leadership, and products and services that complement Atlassian.
'Atlassian is pleased to recognise this year's global and regional Partner Award winners for the exemplary work they do to serve our customers,' said Martin Musierowicz, Head of Global Channels at Atlassian. 'Our partners are fundamental to Atlassian's success, and we're excited to continue our work with Valiantys in the coming year.'
'We consider winning Atlassian Partner of the Year 2017, Enterprise a great accomplishment,' says Lucas Dussurget, Vice President Corporate Development at Valiantys. 'We strive to create a company culture based on core values and a commitment to excellent customer service, and our dedication to this work is directly reflected in our bottom line. We're proud of what our employees have built and are honoured to be working with our extraordinary partners and clients.'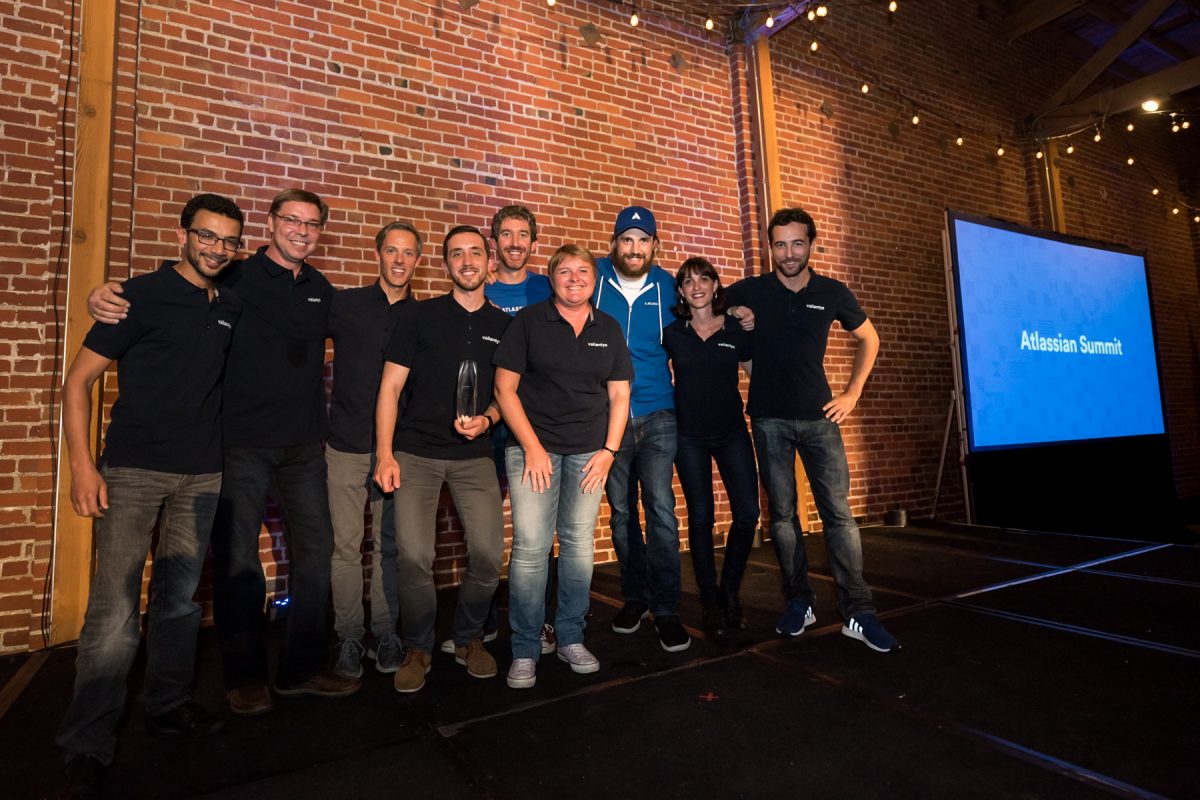 Valiantys is an international Atlassian Platinum Solution Partner with a proven expertise in DevOps, Agile and ITSM. We've provided client-tailored Atlassian services to over 2,500 companies, empowering them to leverage the most powerful Agile tools and work smarter. Our support teams are based in North America, EMEA and Asia, ensuring requests are answered promptly and guaranteeing solutions are personalised to the individual client's needs.
If you want more information about how you can work with Valiantys, contact us below and one of our certified consultants will reply shortly.
Contact Us