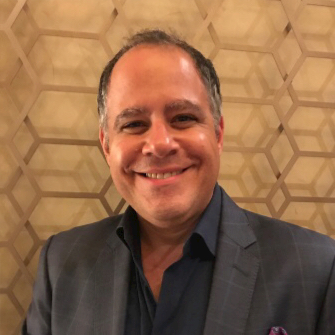 After over ten years of being one of the leading Atlassian Platinum Solution Partners in Europe, Valiantys is pleased to be entering into the US market with our recently opened office in central Boston.
There are certain values that we strive to instil in all of our nine international locations; We aim to be authentic, pragmatic and always pushing towards improving ourselves. We know that nothing is possible without the support of our clients and partners, so we give one-hundred percent to ensure we maintain a high level of customer satisfaction.
However, Valiantys US will not be a carbon copy of our activities in Europe – as all of our locations have different personalities which are adapted to their communities. Ultimately, it is our people on the ground that create the beating of heart of each location.
Spearheading the launch in the United States is our US General Manager Emery Geosits. I sat down with him to discuss our growing team and the new opportunities for our Atlassian community.
---
SC: So Emery, tell me about your background and how it led you to Valiantys?
EG: I've been part of two different billion-dollar companies, and from that I was responsible for creating start-ups within that framework. Those subsidiaries developed their own unique personality, culture, selling and recruiting styles. I came to Valiantys with an appreciation for being an agent of change from a creation perspective rather than changing what already exists.
In that vein, I strongly believe in creating an employee-first environment and a sales strategy that is relationship centric rather than just selling the widget of the day. I worked for companies whose goal was the latter, but to remain in business it was imperative to pivot to a partnership with customers that focused more on guidance around solutions. When I met with Francois (CEO) and Lucas (VP of International Development), it was clear that this is what Valiantys was founded on and wanted to do in the future.
What do you hope Valiantys will bring to an American audience?
I hope it's an approach that you see with most European companies – they really do tend to put employees first and this bleeds into the relationship with the customer. They see happy employees and a healthy work environment, and this energizes how work gets done. What Valiantys US is bringing from its heritage is a sales strategy of relationship first, understanding the customers' needs, and working hand-in-hand to provide a different approach.
Valiantys also brings a stellar global reputation in the geographies where they are today. Our partners at Atlassian, business managers and employees all have a very positive experience with us, which I think is a significant differentiator from the competition.
As the US General Manager, what are your daily activities?
We are in a good position, as we already have customers coming to us due to our reputation. They might have previously purchased licenses from us or have met us at a global event like the Atlassian Summit – they know the Valiantys name. So my day is spent talking about how we've evolved and how we can help them in their backyard. Now that we are local, we can meet face-to-face and talk about their objectives, we can honestly serve our customers better.
I've focused on customers who have done business with us, what the team is going to look like and how we are going to go to market in the US. I've talked to customers about things they traditionally may have gone somewhere else for, or that they didn't know a certain service around the Atlassian suite was even available. We're building relationships, and we want people to know they can rely on us to provide solid services which are offered by Valiantys.
The response I typically get is that people actually need our expertise. Customers put out the welcome mat, and in my many years of experience in sales I haven't seen it to this degree. The aspect that our niche is well-received is really enjoyable for me.
What is your leadership style?
The way I see it, my employees are also my customers.
I have several customers: our actual clients, the Atlassian team and the executive committee within Valiantys. All of those people deserve my 100% customer satisfaction, which is my ability to provide them what they are asking for.
That's also how I approach my employees; they should know that I'm there as their advocate, sounding board and coach so they can achieve 100% satisfaction in their careers. People spend so much time at work – if people wake up in the morning and feel good about where they are, where they are going, feel supported and that their objectives are achievable, this positivity affects other aspects of their life. Over the years I've made it a personal objective to make sure I'm communicating positively and openly with my staff.
Do you have advice for professionals joining the US team?
If I could pick only one attribute that is required across all the positions we are hiring for, it would be flexibility. Valiantys US is a start-up which is guaranteed to change on a daily basis. One day you will be focused on new customer acquisition, the next it could be proposals, events, branding, etc. It's important that people are able to fasten their seat belts and go with the flow as you can expect – and hopefully enjoy – that things will change.
Join the Valiantys US community
We are looking for the next team players to drive Valiantys' expansion, so check out the open positions and find a fit here.
We'd also love to talk to you about your Atlassian projects and how we can help you reach your objectives! Click below to get in touch and someone from our team will assist you shortly.
Contact Us