Similar to Valiantys' consulting and support services – which carries a stellar international reputation – Valiantys Software is likewise a force to be reckoned with when it comes to Atlassian Marketplace apps. Valiantys Software is rapidly expanding, a fact which is easily proved by our growth of more than 35% over the previous year. We boast over 1,200 international clients such as Apple, Airbnb, Blizzard and Nike who use our products to drive their teams' productivity within Jira.
In the eight years since Valiantys Software was formed, the team has evolved and become more structured – thus truly testing the limits of their innovation.
Below we give an exclusive, inside look into Valiantys Software's history, operations, projects, and ambitions.
The beginning of Valiantys Software
While Jira and Confluence are powerful project management tools, it was clear in the early days of Valiantys that the tools didn't cover all the specific needs for many customers. This realization led Valiantys to provide a service to develop custom plugins in order to extend the power of Jira and Confluence. However, we noticed that some needs were recurring and instead of reinventing the wheel for every implementation, we decided to create and market our own apps.
One of our first products was VertygoSLA, an app we developed in 2009 for managing service level agreements in Jira. Four years later, Atlassian acquired the technology from Valiantys and embedded it into Jira Service Desk. We went on to develop four additional apps that help teams work smarter in Jira and Confluence.
The creation of apps was clearly becoming a separate, yet critical activity to Valiantys' consulting services. In 2013, we formalized the creation of Valiantys Software.
Jira and Confluence apps: Smart tools to boost your team's productivity
Today, Valiantys sells three Jira apps (nFeed, Exocet and Elements) and one Confluence app (Spreadsheets). These are available on the Atlassian Marketplace.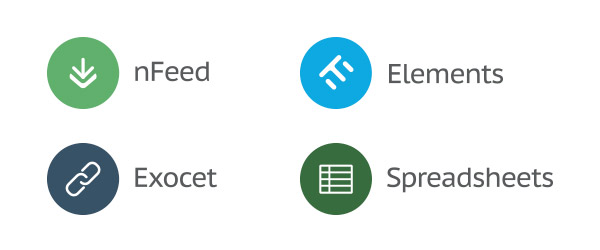 At Valiantys Software, our end-goal is to provide Jira and Confluence admins an efficient way to improve productivity for their users' daily work. After all, with over 11 years of experience in the Atlassian ecosystem, we have a concrete understanding of what our users really need. This fact becomes evident when users regularly see our apps appear on the Atlassian Marketplace's top 10 list.
A human-sized team
Of course, our success could not be possible without our dynamic, innovative team to create, evolve, support, document and market our apps. Below are the people who give life to Valiantys Software: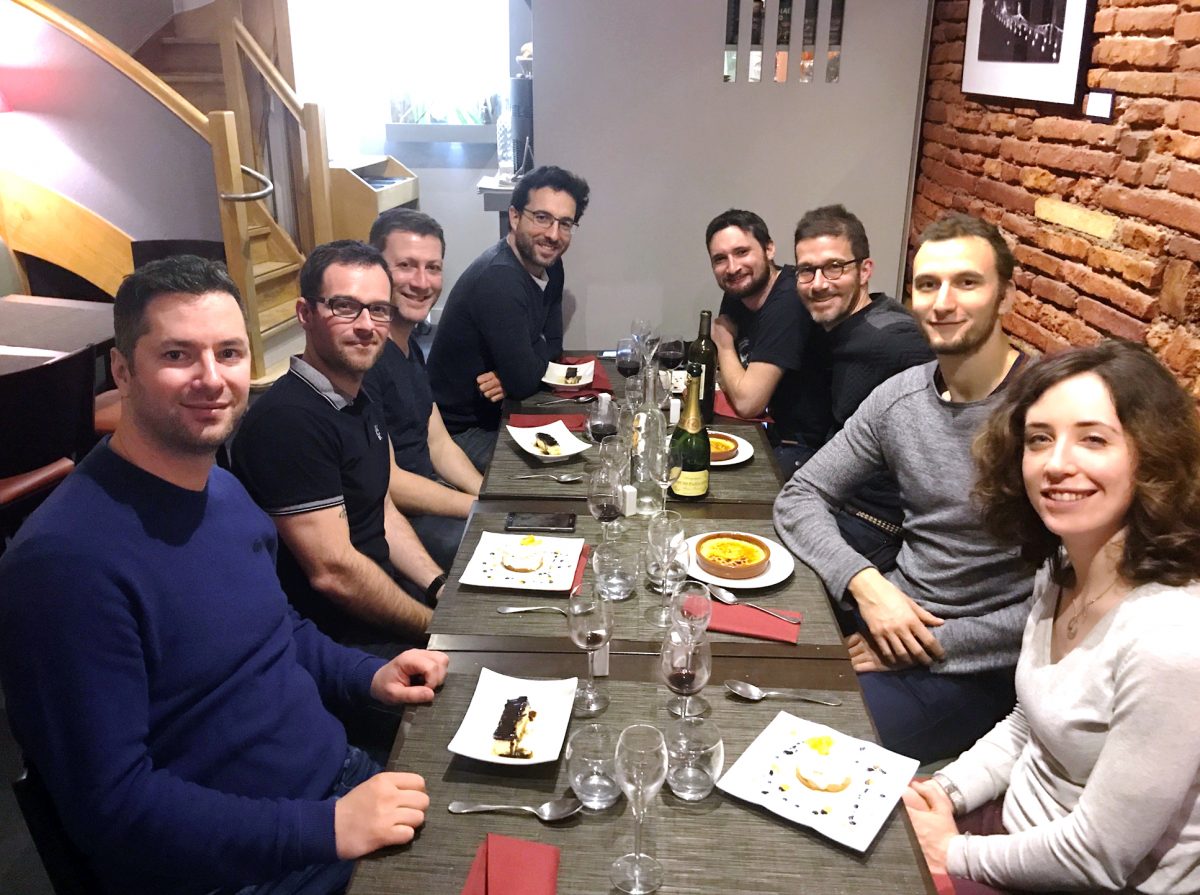 Agile methods applied pragmatically
Valiantys Software strives to be pragmatic in everything that we do, including our approach to Agile. As such, we use the best practices that work for our team, and disregard the ones that don't meet our needs.
On a daily basis, the development team uses Java, JavaScript ES6, React, Spring, Maven, Webpack and IntelliJ technologies. Each month, we deliver a new version for at least one of our apps. Here's what our development cycle looks like:
The Product Manager defines the stories according to the roadmap, along with the bugs that need to be fixed in the next version. He presents this to the team for the next sprint.
A series of technical studies are executed, a phase that usually lasts about one week. It is the team's opportunity to experiment with different technologies and test new tools. At the end of the technical study the entire team participates in the planning, where the perimeters of the sprint are defined.
The sprint kicks off! Over a three-week period dedicated to development, the stories are created by developers and tested by the support team.
Every day at 3:30pm, the team has a stand up session with Nicolas, who is based in Montreal and manages the apps' support. Everyone stays informed regarding what all team members are working on.
At the end of the sprint, we organize a demo where we share with the entire Valiantys team (consultants, account managers, etc.) the new functionalities that are delivered.
Our marketing team takes the lead in presenting the new release, notably through our blog, tutorials, and updating the documentation and presentation for our apps.
A 
culture

 that values innovation

Innovation is at the heart of our culture. As such, every member of the Software team is encouraged to test new ideas and experiment with technologies to improve how the team works and evolve our products.

While we encourage innovative initiatives on a daily basis, Valiantys also organizes a one-day event which focuses solely on driving innovation. Valiantys' annual ShipIt gives all employees the opportunity to take a break from their day-to-day activities in order to express their creativity. People at Valiantys, who may not normally work together, come together in different teams to come up with new ideas for improving how we work, thus they take direct part in the company's mission.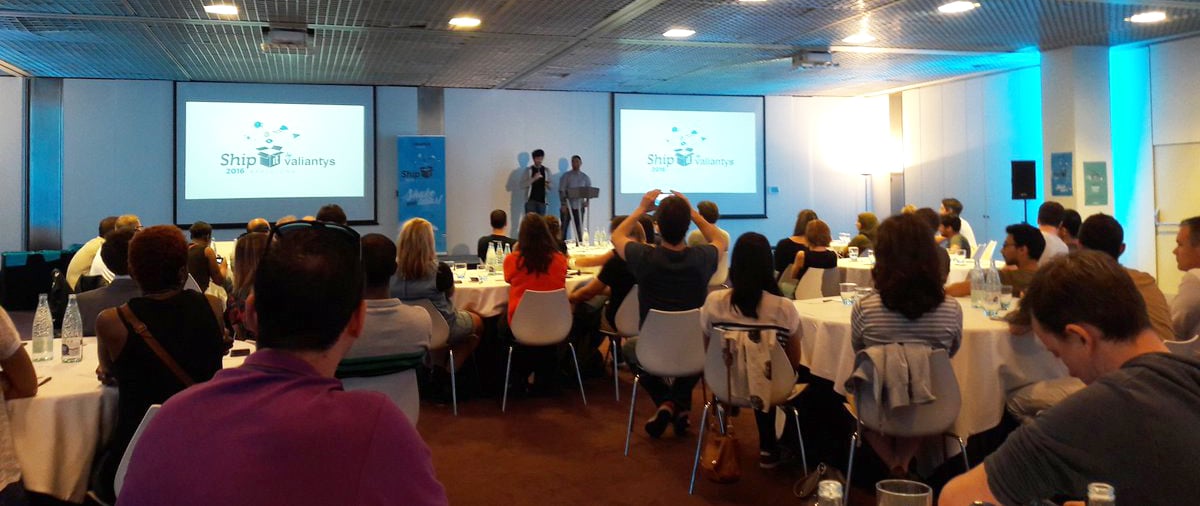 A future filled with growth
With excellent results from 2016 and 2017, we're confident in reaching our next goal of becoming one of the five top editors in the Atlassian ecosystem by 2020. For this year, thanks to our initiative to launch a new marketing team, we project to increase our growth and reputation with Jira admins, and ultimately increasing our turnover by 50%.
We have high ambitions to launch a new Jira app towards the end of 2018, along with bring all of our existing apps to the Cloud. Here are some of the challenges we are looking forward to accomplishing:
Redefine nFeed's architecture
Develop integrations with Salesforce, SAP and Microsoft
Improve the Cloud version of our apps, including hosting, performance, high availability and scalability.
To meet our objectives, Valiantys Software is looking to expand its team. On the technical side, we are currently hiring a software architect along with several developers. We'll also be looking for a quality engineer to improve the testing of our products, and in the future we'll hire more members of the marketing team to help Valiantys Software improve awareness and sales.
As our team grows, it is important that we retain our culture and team spirit. Therefore we're looking for new additions who will add to our values of creativity, knowledge sharing, pragmatism and innovation with a good dose of enthusiasm and sense of humor to boot!
Ready to be a team player for Valiantys Software?
We're always looking for new talent which will bring our team to the next level. If you like working in a start-up environment, enjoy taking on challenges and have a desire to constantly evolve professionally, don't hesitate to apply for one of our positions:
Team players wanted here