As the way companies manage new types of content evolve, choosing an Enterprise Content Management (ECM) tool becomes a critical decision in overseeing day-to-day processes. Will the tool be adopted easily by users and have the right collaborative functionalities? Will information be easy to find, and can that content evolve with the company over time? Can it integrate with your other tools to make your projects move forward? Is it cost-effective?
Two strong products on the market are Confluence and SharePoint. Both are popular tools, so which one is right for your team? Let's take a closer look:
Confluence as your Enterprise Content Management solution
Confluence is designed as a collaborative platform to manage enterprises' knowledge systems while maintaining the simplicity of a wiki. The idea is to improve a team's efficiency, as they can easily collaborate together in one place with version control and collaborative editing.
Confluence integrates extremely well the Atlassian suite, including with Jira Software and Jira Service Management. As such, it has become a popular choice for developers and IT teams.
The interface is very intuitive. Confluence is structured through Spaces, which underneath sits pages and sub-pages. Within a page you can insert text, images and files. Confluence has in-line commenting and @ mentions to get user attention – which cuts down on email overload!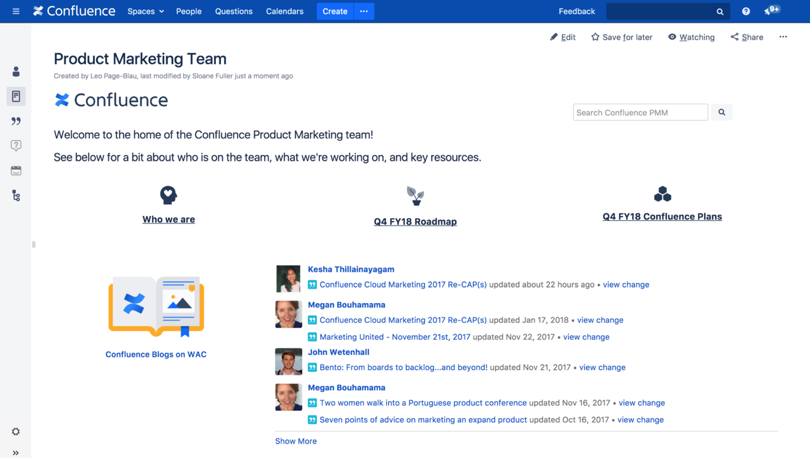 Spaces and pages can be edited simultaneously by different users. By default collaborative editing setting is enabled, but it can be disabled if needed.  While editing a page or space, Confluence will automatically save the changes made – so you never have to worry about loosing any content. You can also return to any previous version of your document.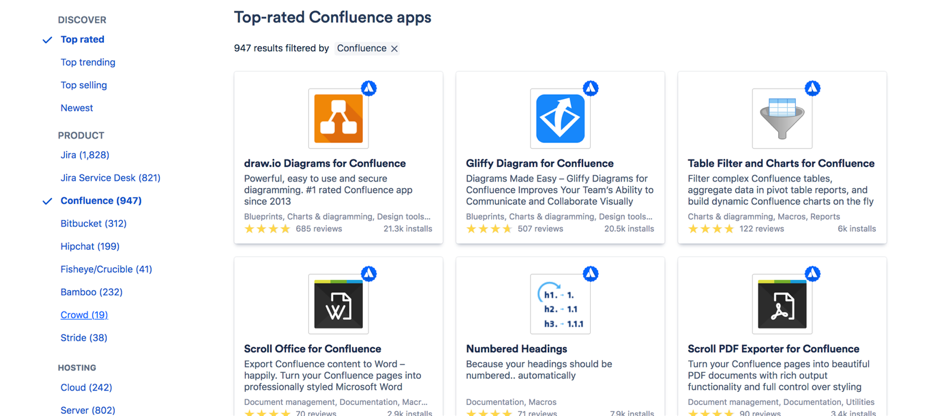 Confluence is available for both cloud and server-based solutions. A further comparison between the two deployments can be found here.
SharePoint as your Enterprise Content Management solution
SharePoint is a web-based Microsoft tool which can be used by an organization to store, organize, share and access information. SharePoint tends to attract corporate customers due to the Microsoft branding. It is included with the with Office 365 Enterprise E3 package, but it is better suited for document management.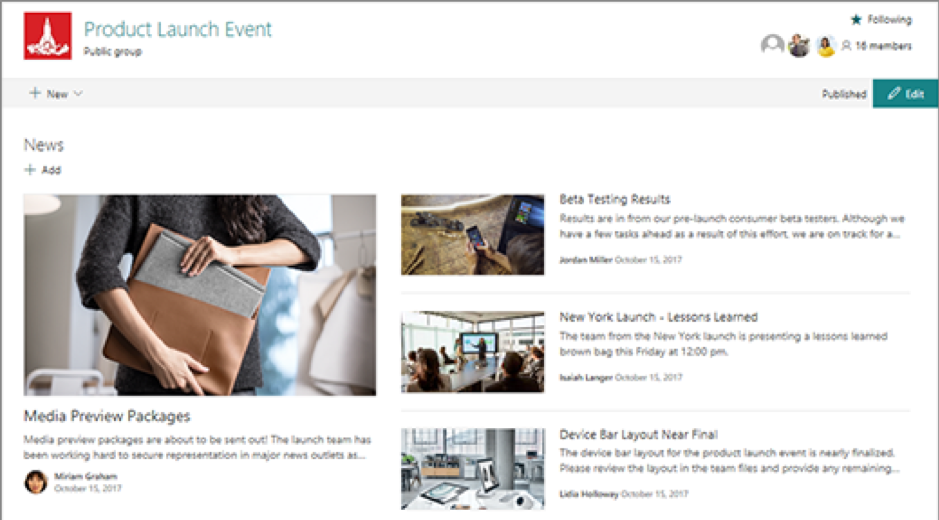 There are multiple ways to edit a SharePoint document, depending on the version of SharePoint being used. Some of the ways are as follows:
Open the file using the MS office client or the MS office cloud application (ie. Word) and begin editing. Assuming the "require check out" option is not enabled, co-authoring is enabled.
Download the file as an offline copy, edit the file and re-upload the document, ensuring the name is the same and allowing the version control to replace the existing version.
Checking out the document and using the MS office client or the MS office cloud application to update the file, and then checking the file back in.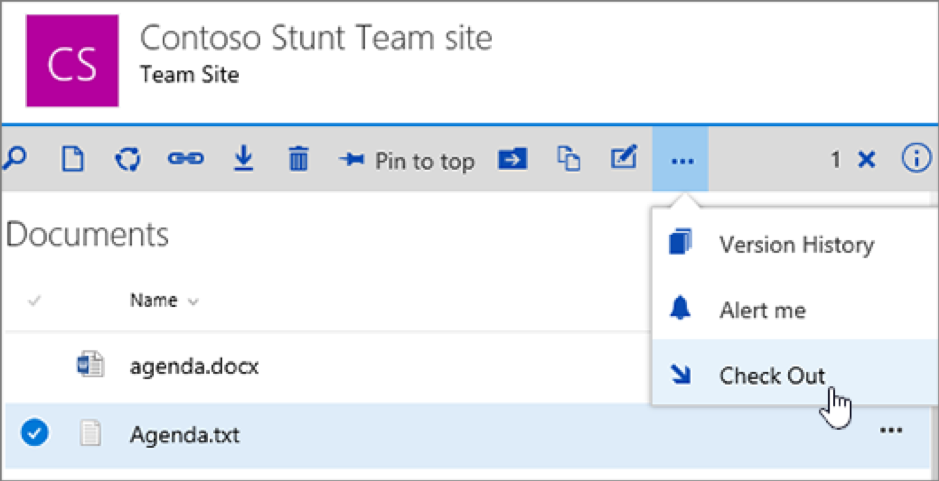 With this checkout system, once an item has been checked in it is noted in the version control. Every time someone checks in a document – regardless of whether it is a minor or major draft – you will be able to see the history of the document and can potentially revert to a previous state. However, the downside is that only one person can edit the document at a time. If collaborative editing is enabled, the "require check out" feature is then disabled. If the co-authoring option is enabled, every time the document is saved, there will be a new entry in the version control.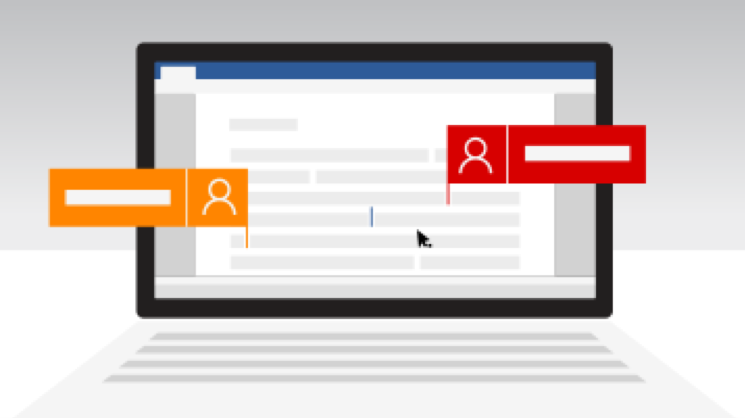 Although SharePoint was not built as a wiki / content authoring tool, it has improved in recent releases to be flexible enough to meet these needs. This configuration can be achieved by setting up a SharePoint site for each department in the organization, however the disadvantage here is that a lot of time will be required for the setup. Traditionally speaking, the end user/team will not be able to edit their sites structure (i.e. adding a subpage or removing one), as the IT team normally does this.
SharePoint is available for both cloud and server-based solutions.
Confluence vs. SharePoint: Feature Matrix
Now that we've given you a taste of the tools' look and feel, let's compare some of the features:
Feature Requirements
Confluence
SharePoint
World-class rich-text editor
Yes
No
Knowledge management (like in Wikipedia)
Yes
No (SharePoint still has a document-centric approach)
Team collaboration (as in "We do it together.")
Yes
Yes (By default though, use is restricted to the creator in the settings)
Fully customizable to match the corporate design
Yes
Yes
Control and rights management
Yes
Yes
World class support
Yes
Yes
Workflow management for Compliance, ISO, and certified QM processes
Yes
Yes
Minimal dependency on software vendor
Yes (Source code is available)
Yes (Microsoft is a major software organization with a lot of R&D investment)
Minimal dependency on a professional service company
Yes (High standardization, with
400 available setups available out-of-the-box)
No (It needs to be customized)
Self hosted / Behind The Firewall / On Premise
Yes
Yes, although Microsoft encourages customers towards the Cloud.
Mobile browser compatibility
Yes
No
Mobile Apps (Android, Apple)
Yes
Yes (Windows mobile app also available)
Full support for all client platforms (Win, Mac, Linux, etc.)
Yes
Yes
Company culture
Software Adaptivity
Yes
Yes
Transparency: Documentation, pricing, bug lists without restrictions
Yes: Most of what you'll want to know can be found here
No – While there is a page for documentation, it is hard to find clear information online for the price and bugs
Who can adapt and edit the solution to  get the best solution
Anyone (due to user friendliness and the way spaces and pages are setup)
Anyone (Although mostly IT)
Non-functional requirements
Marketplace
Yes
Yes
Grows organically within organizations
Yes (Grows from the bottom-up)
No (Sold from the top-down)
Professional Services
Yes
Yes
Enterprise Ready
Yes
Yes
Choosing the right Enterprise Content Management tool
Overall it depends on what the team requires, but we recommend Confluence for a collaborative experience, its flexibility and user friendliness.
If you want to give Confluence a try – or just learn more about the tool – Our team of account managers, Atlassian certified consultants and Atlassian trainers are on standby to help configure the tool to match your needs, while making sure your team adopts best practices. Let's talk about your projects!