Service Desk is a key driver for end-users satisfaction. A good experience and your IT team will be praised, a bad one will slow your business down and create frustration. In the end, a Service Desk is all about providing efficiency to your internal or external customers with solutions to their requests.
Among the crowd of solutions out there, JIRA Service Desk stands out for several aspects. Whether you're currently facing challenges with your existing Service Desk or getting prepared to create one, this article will help you figure out if JIRA Service Desk is the right solution for you.
What is JIRA Service Desk?
JIRA Service Desk is a software built on JIRA that turns it into an intuitive Service Desk tool. If you already use JIRA to manage issues for your software development processes you know how flexible and powerful it is. If you don't, this video will give you a good overview of it.
JIRA Service Desk brings all the best of JIRA together with an intuitive user interface, powerful SLA support, customisable queues, automated request management, and real-time reporting.
The pros of JIRA Service Desk
JIRA Service Desk has been around for a few years now, and it has been the fastest growing product made by Atlassian. It has evolved to offer a very powerful ITIL-compliant solution, and is leading the ITSM software market according to G2Crowd.
At Valiantys, we are very enthusiastic about JIRA Service Desk. Here is what our clients and ourselves find the most exciting:
A clear and intuitive customer portal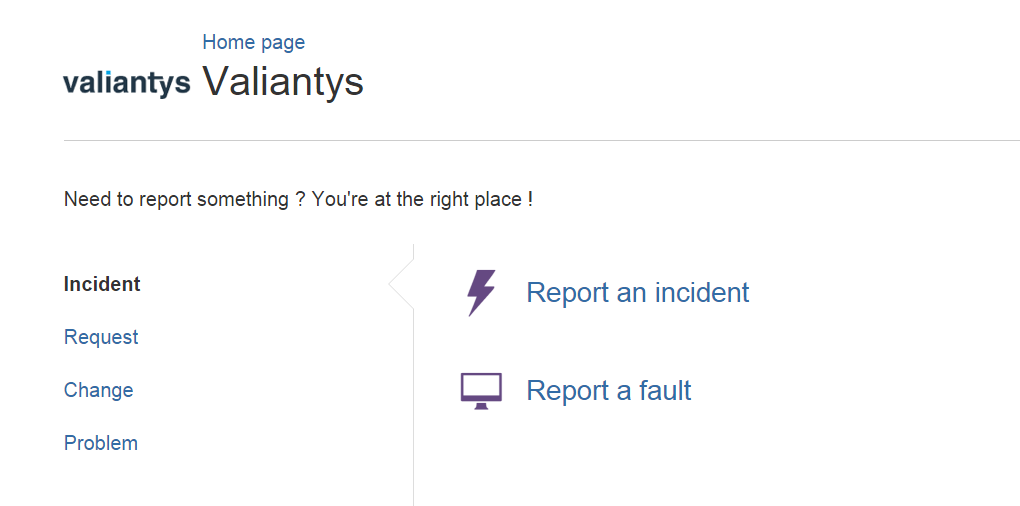 JIRA Service Desk allows you to keep things simple and easy for end-users: you can set up your customised customer portal so that they only see one screen with a selection of requests expressed in their own terms.  Your users can thus select the request that's right for them, fill in a few blank fields and click to submit it. A request is then created for your Service Desk team which is managed until resolution. Before creating a request, the customer will have the opportunity to search for a solution, using a self-service knowledge base. Even when typing a request, articles will show up based on the keywords. This will drastically reduce the number of requests that your agents have to deal with.
Customisable live queues

In JIRA Service Desk, project administrators can define new queues for agents depending on custom fields or SLAs. In the example above, we decided to list issues depending on support Level (Level 1 Vs Level 2) and drill-down per priority and business impact. Like filters, columns can be defined to display relevant information. We recommend to use SLAs as column or order for queue so agents can select tickets in specific order, but keep in mind that this will consume more resources.
Powerful SLAs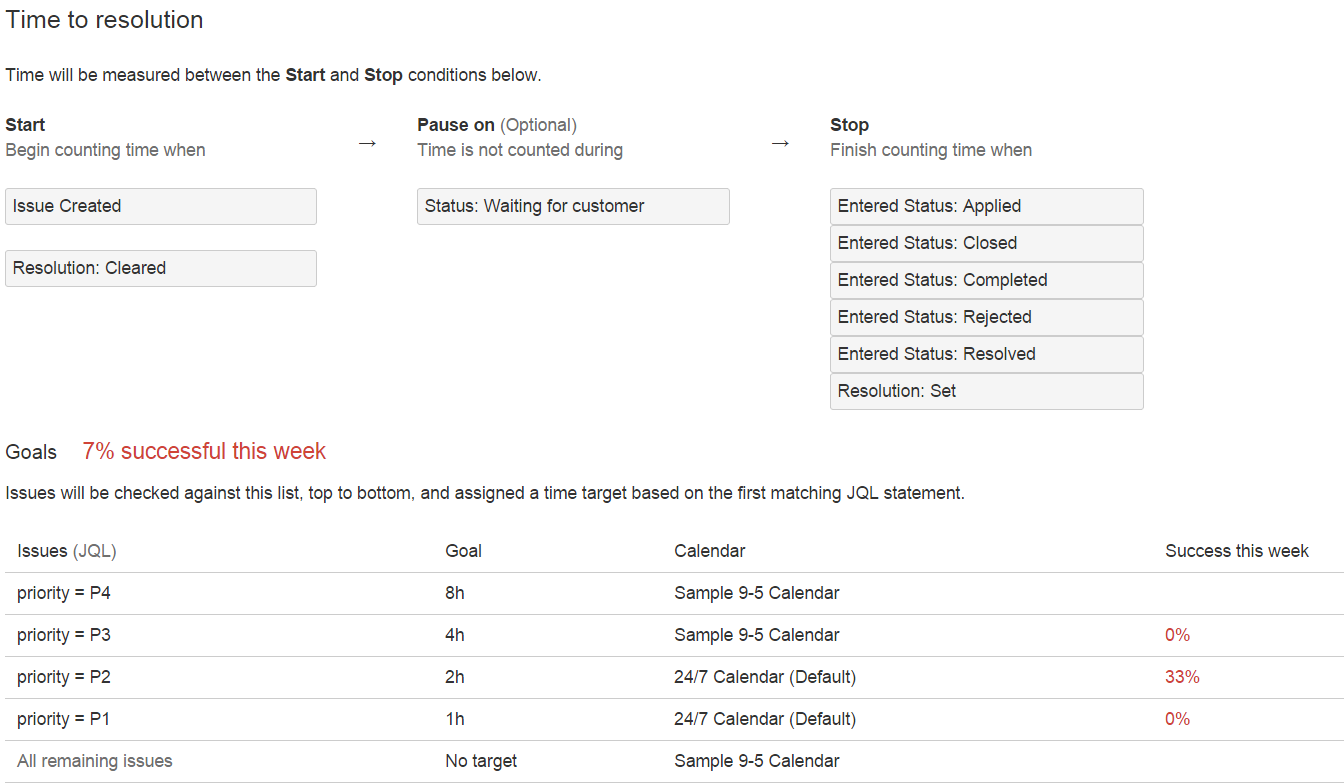 JIRA Service Desk integrates our VertygoSLA technology for Service Level Agreements. JIRA Service Desk's powerful rules engine automatically applies SLA targets as requests enter the queue. Your team will service its customers with confidence knowing that SLA priorities are clearly visible for everyone working on requests, both in queues and in issue details. Calendars are also available in metrics (SLAs) to define when goals are applied (specific time zone, defined bank holidays, working hours, etc.)
Real-time reporting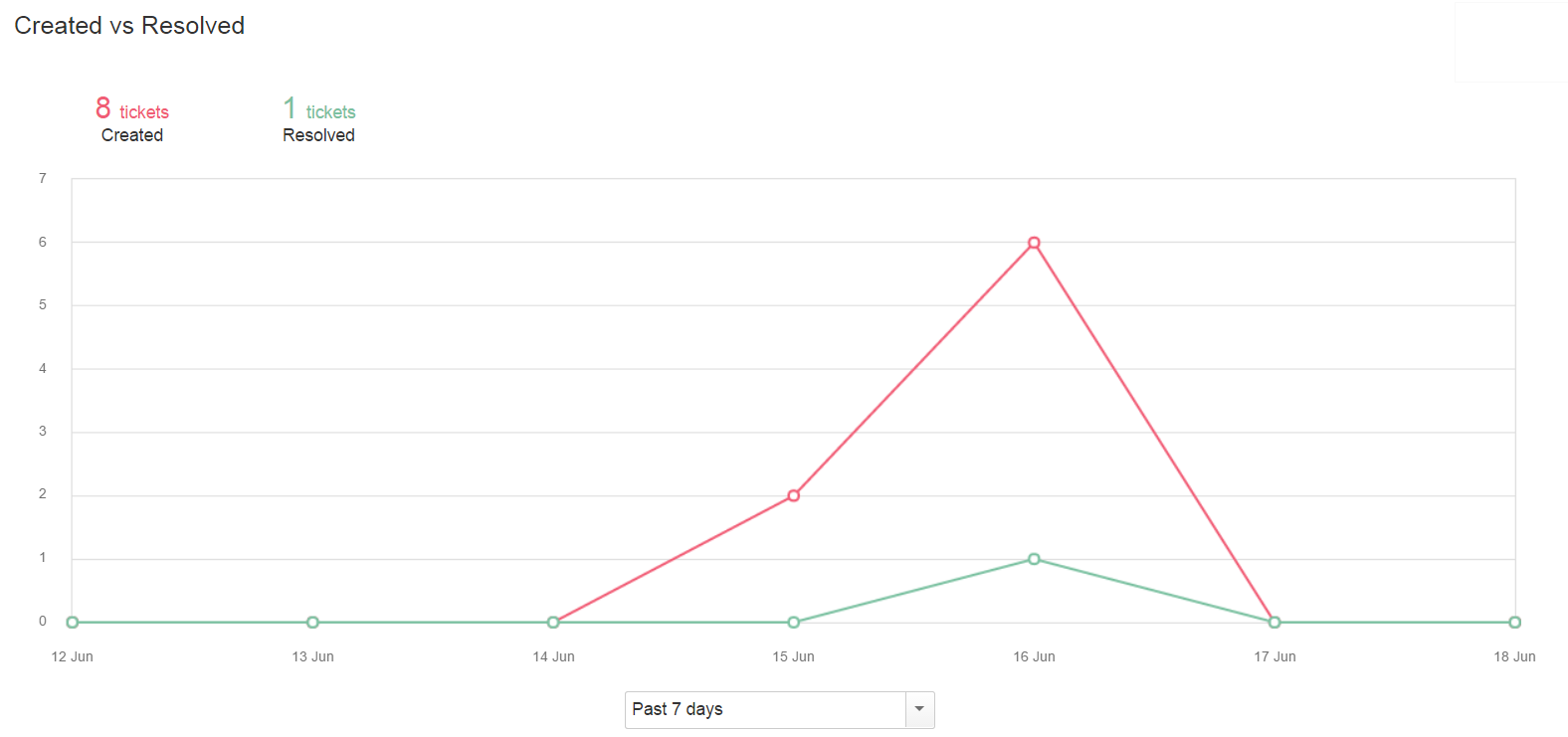 JIRA Service Desk reporting feature allows you to take a snapshot to see how your Service Desk is running. Enabling you to provide key metrics to the business, this can also help you assess progress and performance of your teams in real time as well as identify bottlenecks and trends of the past.
Automations for repetitive tasks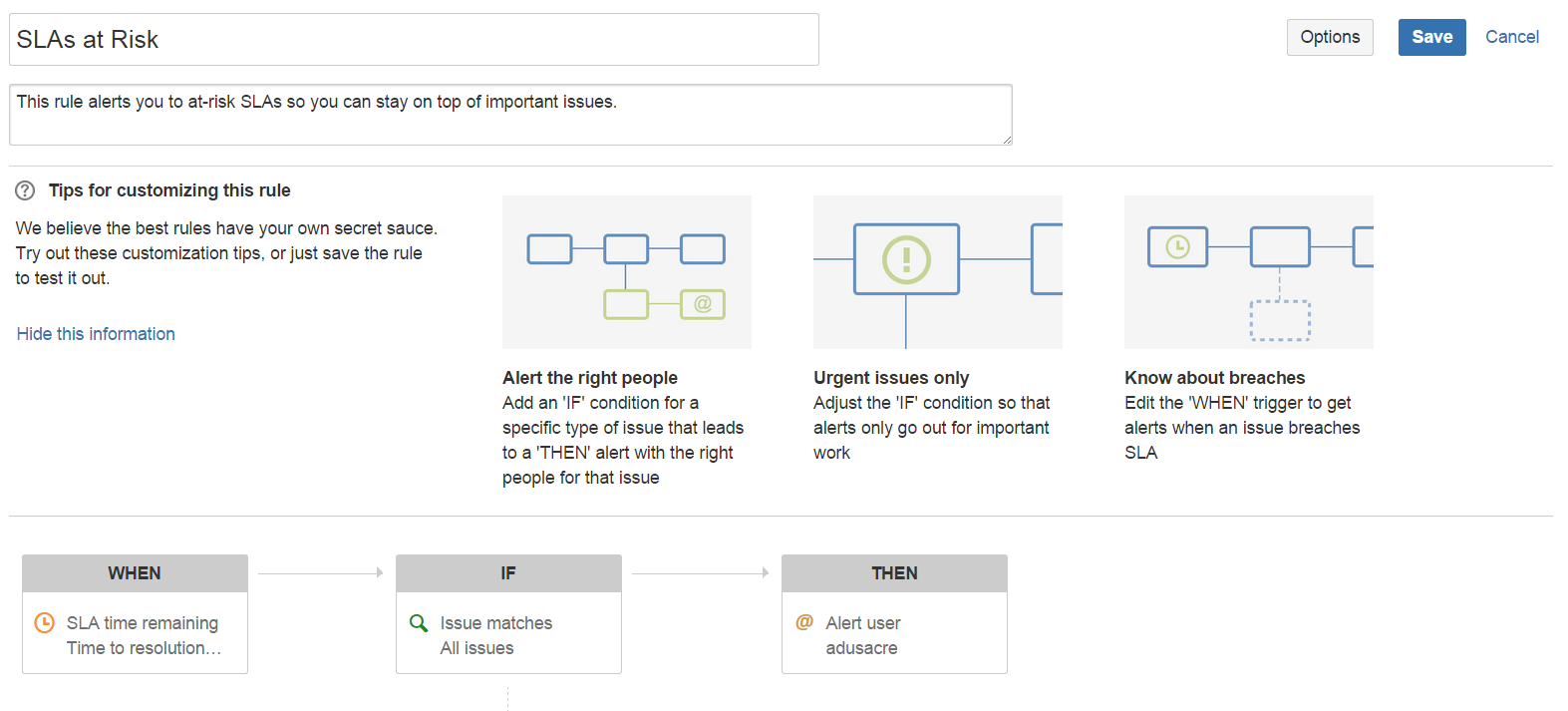 Since JIRA Service Desk 2.4.3, many automations are available by default : "Transition on Comment", "Re-Open on customer comment", "Be aware of urgent issues", "Keep on Top of SLAs" and "Set customer expectations". Then if needed, custom rules can be created using triggers, conditions and actions, even sending events to third-party applications with webhooks (JIRA Server 3.2 or later).
JIRA Workflow engine
JIRA does offer a great workflow engine where you can easily dictate how you want JIRA Service Desk to behave to make your service desk efficient and smooth. You can also have different status names showing up on the customer portal, to make the workflow look more user-friendly. If you want to get started quickly with Service Desk workflows, JIRA Service Desk 3 is ITIL certified and provide the basic workflows for incident, problem, change and service request management. Valiantys has also built a bundle of advanced workflows based on ITIL best practices that you can get for free.
New users management – Better pricing
Since the launch of JIRA Service Desk V2.0, users are managed by three different roles: agents, customers and collaborators. Customers can create tickets, view existing ones, add comments or attachments to issues from the portal. Collaborators are normal users of JIRA who can participate in resolving an issue by accessing tickets and commenting internally. They cannot access the queue, communicate with customers or transition an issue, which are actions reserved for agents. The interesting part about pricing is that you don't pay for the software, or the number of users, but only for agents licences. The others are free! This means that you can start with as little as $10/month for a 3 agents solution. And to top that off, there is a free trial.
Powerful integrations
You can get much more out of JIRA Service Desk by easily linking it to other Atlassian tools, or even third-party tools!
Knowledge base
JIRA Service Desk does not embed a knowledge base by default. However it can easily be linked to a Confluence space that would be set as a knowledge base to enable users to take care of their requests by themselves.
Go mobile
If you are using HipChat, you can get notifications on your smartphone.
Better teamwork
You can link your support tickets to software development tickets using JIRA Software, and have everybody collaborate on your tickets. This provides greater visibility and makes it easier to find root causes, fix bugs or prevent issues – faster.
The current limitations of JIRA Service Desk
Now that we have covered what is great about JIRA Service Desk, let's have a look at its drawbacks:
Portal customisation
Even if you can apply your company theme, branding and logo, it is not possible to change how the portal looks like. Some add-ons can fill the gap, like extension for JIRA Service Desk, which can add SLAs or dynamic forms on the portal.
CMDB
Managing Configuration Items (CIs) is very important for any IT Service Desk environment.  Although JIRA Service Desk provides no way of managing these, you can fill this gap using our nFeed add-on to connect your Service Desk to an existing CMDB, or use Insight which integrates a CMDB to your JIRA.
Knowledge base
As mentioned before, JIRA Service Desk has no integrated knowledge base. However you can create an application link to Confluence, if you have Confluence of course. If you don't, then you will miss out on this feature. Another good point for pricing: customers accessing the knowledge base don't count against your Confluence user licences.
Phone calls integration
An agent can raise a ticket on behalf of someone else, and thus, on behalf of a customer on the phone, but there is no direct phone call integration. This can be added using an add-on: Call Center for JIRA Service Desk which will allow customers to create tickets over the phone (in addition to the portal and emails).
Overall, what can be seen as limitations actually is the strength of JIRA Service Desk and Atlassian tools in general: add-ons. Indeed, you won't have to pay for what you're not using, and almost any missing feature can be filled by an add-on. You don't like the reports? EazyBI provides more intuitive and advanced ones. You don't like the feedback survey? There are plenty of add-ons that customise just that. You don't find a feature on the marketplace? We can develop a custom add-on for you. Yes, it might seem complicated to set up, having to choose between all these available options, but guess what? Valiantys is here to help.
So, why choose JIRA Service Desk?
JIRA Service Desk add-on compliments JIRA fairly well, and became a mature software on its own. The seamless integration between JIRA, JIRA Service Desk and Confluence makes a great alternative to the solutions like Service Now, CA and BMC Remedy. More affordable, lighter to deploy and based on JIRA, a popular tool amongst users, it can definitely suit the needs of many organisations, and is the logical choice for those which already use some Atlassian tools.
What do you think of JIRA Service Desk? Give us your feedback in the comment section below! If you think this solution might fit your team, don't hesitate to get in touch by clicking the button.
Contact us