Atlassian has been one of the key players in providing a solution for ITSM with Jira Service Desk and Confluence, where Jira Service Desk manages the ITSM processes, and Confluence the knowledge base. Having a knowledge base as part of your ITSM solution, adds a great advantage, as you can help users to help themselves. This will ultimately lead to fewer requests.
But what if your customers can't figure it out on their own, and need to come to you for a resolution? For great customer service, you want to make sure your incident management process is as easy to use as possible – especially during events when nerves might already be frayed before they touch your service desk.
Jira Service Desk alone is not a full scale ITSM solution; one important piece of the puzzle for faster service is assets.
Having detailed information about the asset in a request, where you can drill down to details and see dependencies, will definitely reduce the time it takes to investigate and diagnose the problem.
According to a study by Forrester, the Mean Time to Diagnose takes up to 70% of the total Mean Time to Resolution.
The way to shorten this time is to add more details in the Incident ticket, that will help the agent to investigate and diagnose. One of the key elements of added information is asset information, which you can get with Insight.

How Insight can help shorten the MTTD for Incidents
Insight Asset Management software for Jira, a leading Atlassian Marketplace app, allows you to structure your own hierarchy of asset types, setting up dependencies where needed and customize the information you store about each asset type.
Let's walk through how having Insight assets in your incidents can help you shorten the MTTD.
A better ITSM incident management process for customers
Let's face it – if your customers reach this point, something isn't working as it should. At least if you have Insight integrated into your Jira Service Desk, it's not a hassle to create the incident. They only need to select the affected asset from a list of available assets.
In the example below, we can see a customer create an incident because he can't access the SAP business service.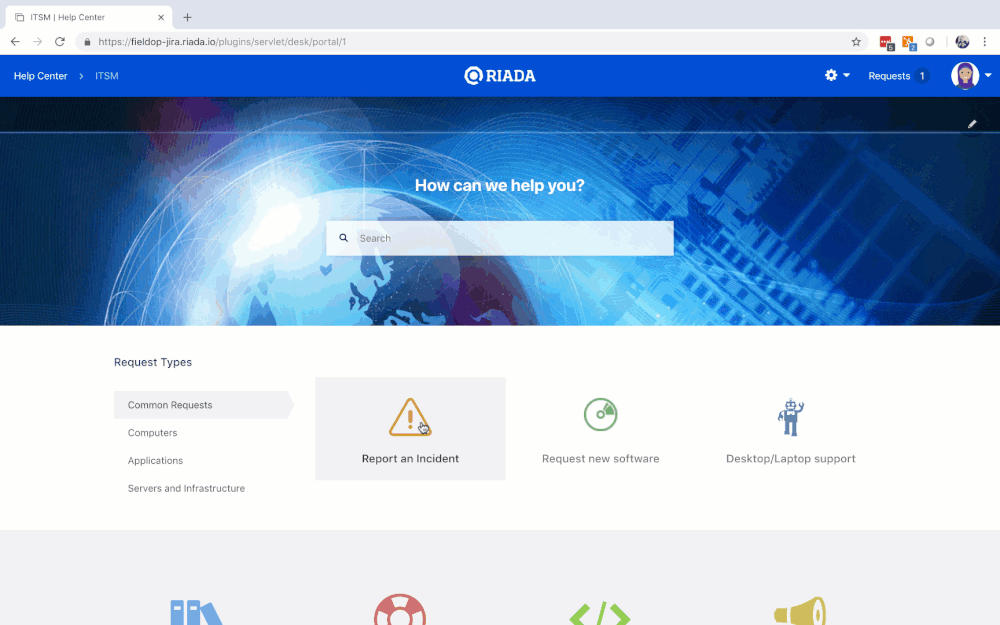 Investigating and resolving the incident
With Insight, agents get more detailed information when they open the incident.
They don't need to spend any time on finding out who is responsible for the business service or what host it's running on. All that information is included from the agent's side concerning the selected asset, and therefore they can immediately take action. The information that is stored about each asset can vary and is customizable when configuring Insight.
The agents also have the option to drill down into the asset for even more information and dependencies. In the example below, we can see the agent drill down to check if other business services will be affected if he restarts the host.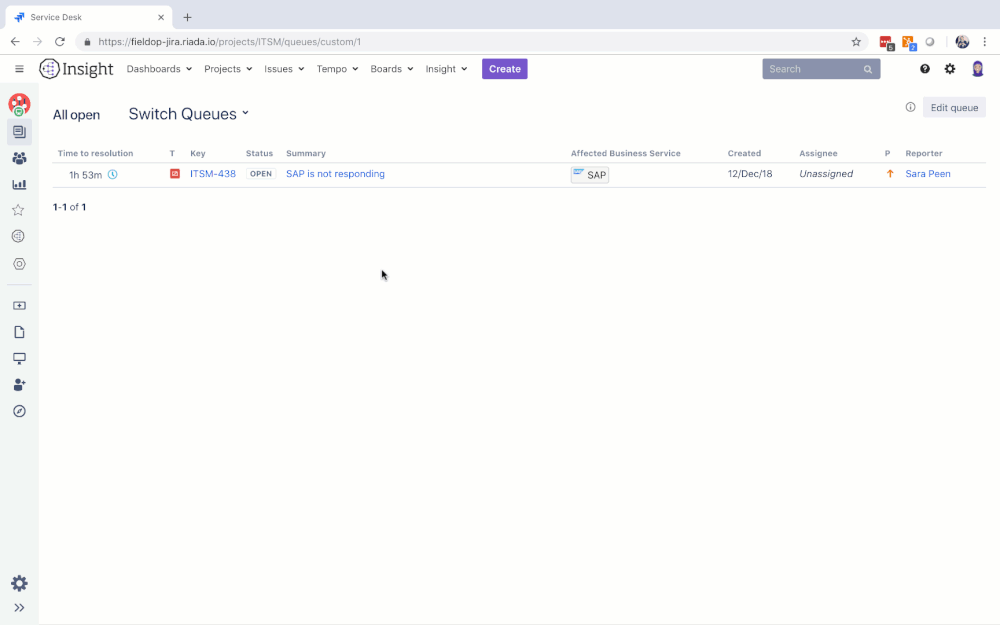 In just a few clicks, it is clear the Invoicing business service will also be affected if he restarts the host that SAP is running on, and he knows who to contact in order to restart the host.
If we continue with this example, and imagine that there is a problem with the host and it needs to be restarted. In that case, we can automatically update the incident with other affected business services so the right people will be notified and the right information will be displayed to users.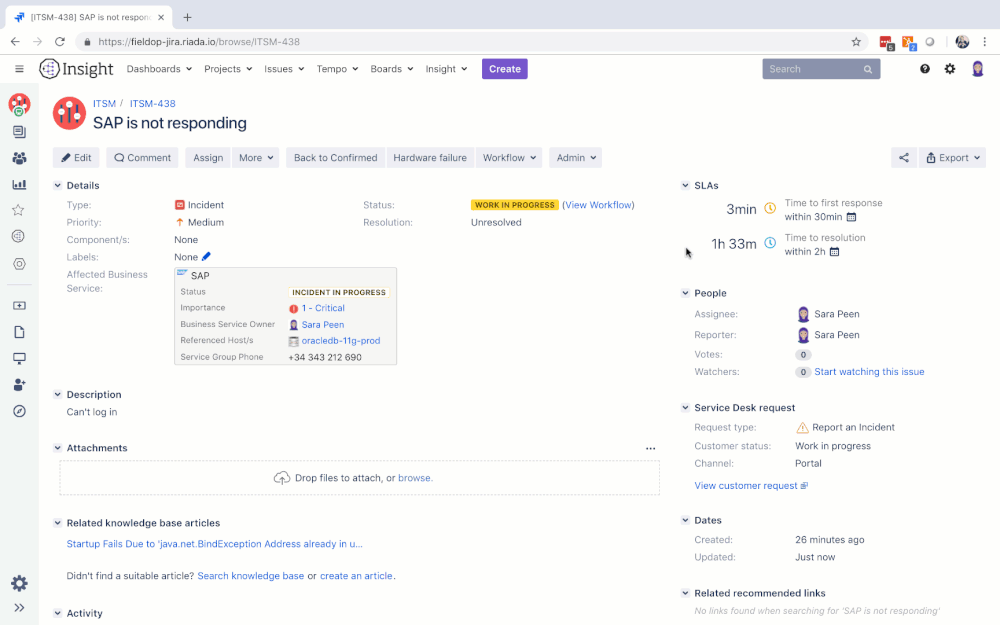 To service our customers better, we can add Atlassian's Statuspage as part of the solution which will allow us to show live statuses of our business services. This can be achieved with Insight automation rules.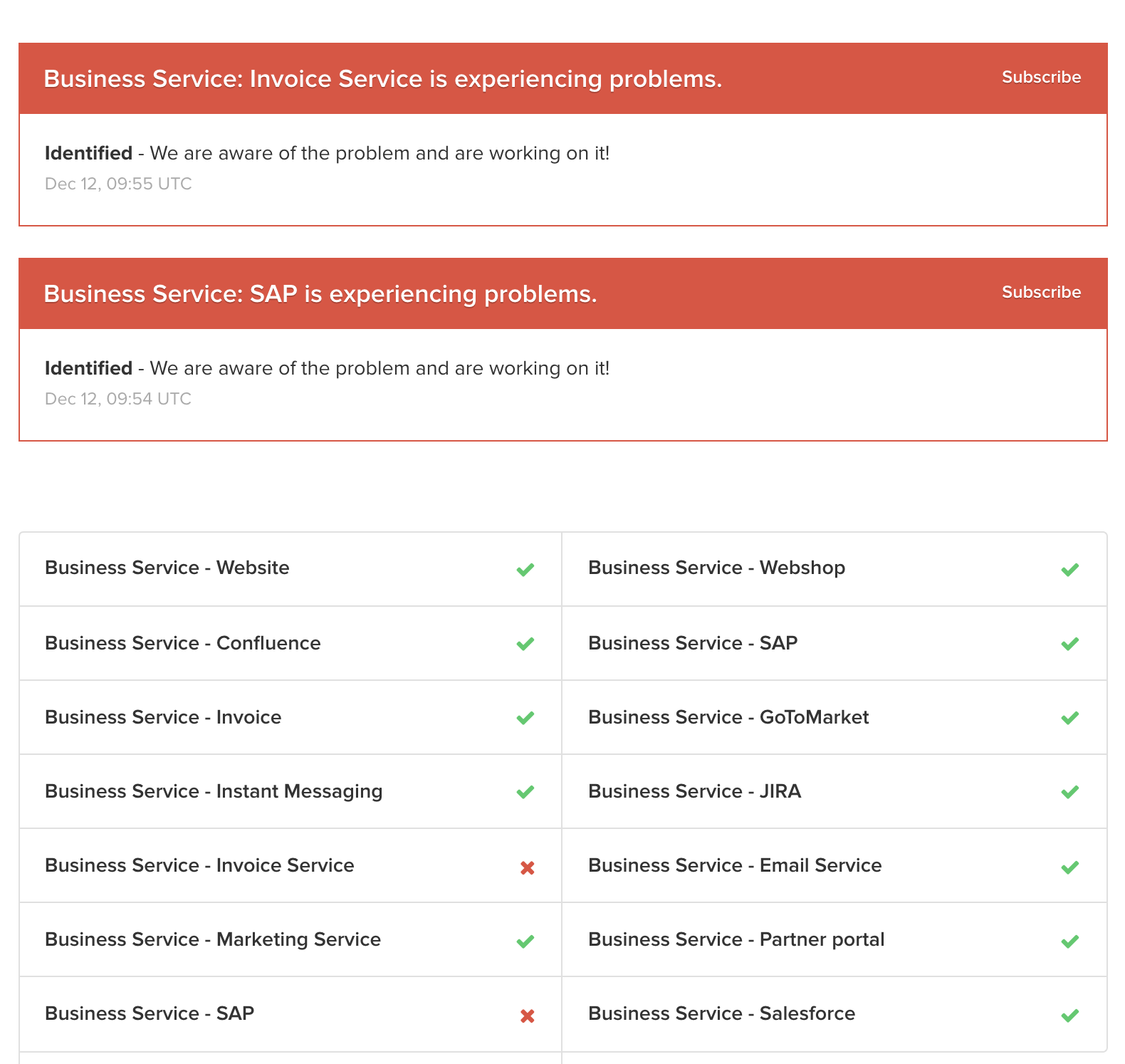 When incidents occur, the best way to be prepared is to ensure you are as organized as possible. Insight gives your ITSM solution full coverage for managing all your assets, so you can stay on top of keeping your customers happy.
Give Insight a test drive today and boost your ITSM solution!
Try Insight